JOHANNES EDVALDSSON – 1950-2021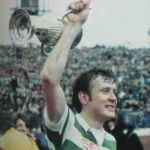 Johannes Edvaldsson was in some ways very unfortunate in his Celtic career. Yet he had his moments of glory as well, not least in the 1979 season when he was one of the famous 10 men who won the League.
Not very many Icelanders have played for Celtic, and he was a complete unknown when he arrived in 1975. His first season 1975/76 was an unlucky one in several respects. McNeill had now gone, and surely Johannes would have benefitted from playing alongside McNeill for a few games at least.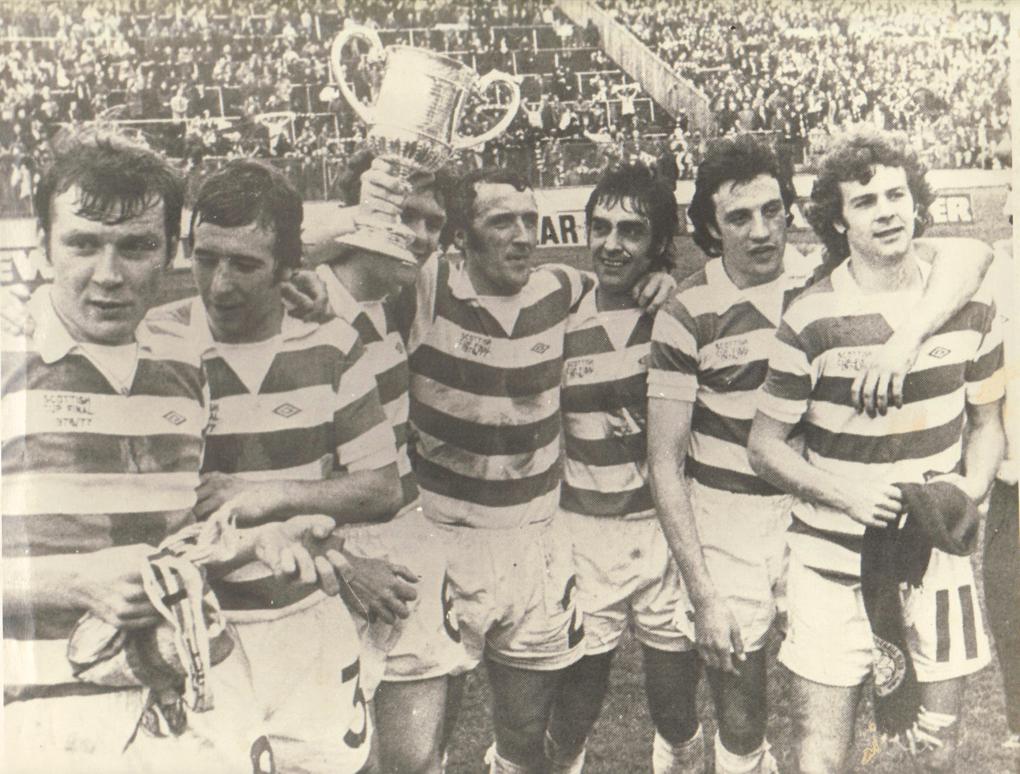 It was also that season in which Jock Stein was injured in hospital recovering from a horrific road accident, and once again Johannes would have benefitted from playing under Stein at the start of his career. But there was also the general point that it was quite simply a bad season for Celtic who had in some ways reached the end of their course and were running out of steam, whereas this was the time when Rangers at last struck back.
Edvaldsson came across as an earnest, honest journeyman, a little error prone and certainly a little short of pace now and again. Occasionally he was on the wrong end of the understandable but occasionally misguided wrath of the frustrated supporters.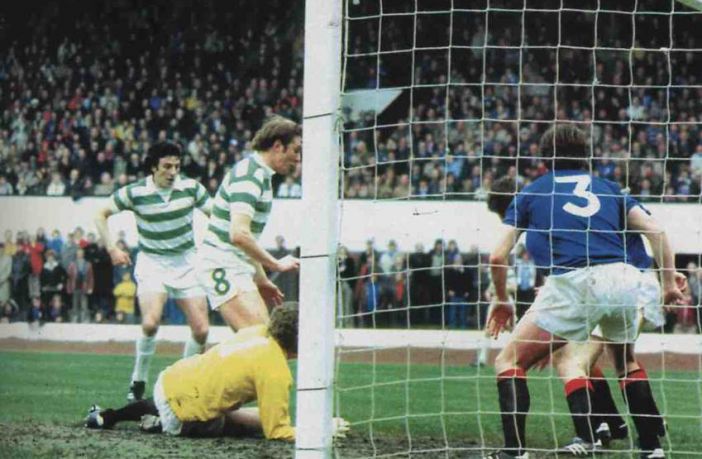 Next season 1976/77 saw Stein return and he bought Pat Stanton from Hibs. This was a move which seemed to mean curtains for the likeable and hard-working Icelander, especially when, Stanton being ineligible, Johannes played in that unhappy League Cup final against Aberdeen in November 1976. But Edvaldsson took this on the chin and fought back to win a League and Cup double, sometimes covering for an injury to Roddie MacDonald, and at other times proving an excellent utility man with a certain versatility. In the Scottish Cup final, for example he wore no 8 on his pants, and attacked, defended and played in the midfield ubiquitously.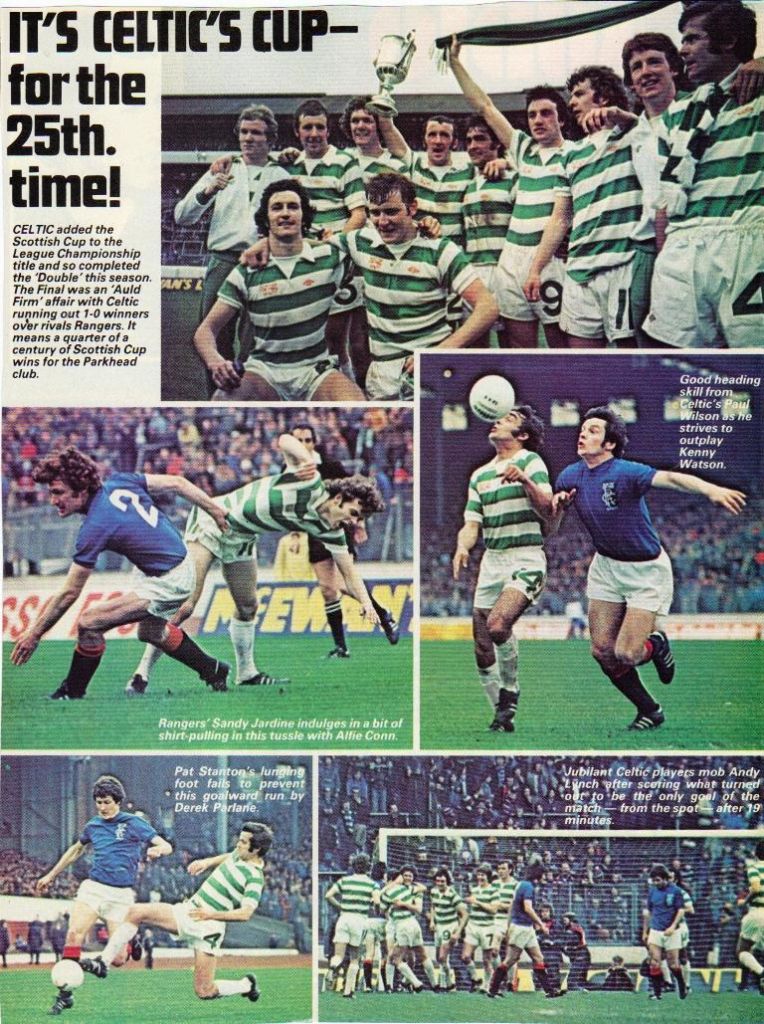 1977 was a great year, but Edvaldsson, like everyone else at Celtic Park, found 1977/78 a prolonged nightmare, and a self-inflicted one at that after the sale of Kenny Dalglish. Nothing that anyone did seemed to work, but Shuggy did his best, ignoring the booing and the barracking, and winning the respect of the more intelligent of the support by his hard work and reliability. But it was a dreadful season for the club.
For a long time 1978/79 did not look as if it were to be any better, as the team under new Manager Billy McNeill struggled to find form. Edvaldsson played more or less all season, sometimes earning praise, other times abuse, but he always worked hard and did what he could, earning his reward on that glorious night of 21 May 1979 when the League was won in the most unbelievable and romantic of circumstances. He was a hero that night, but it was more or less his swansong, as he hardly played at all in 1979/80 and was on his way to America in summer 1980.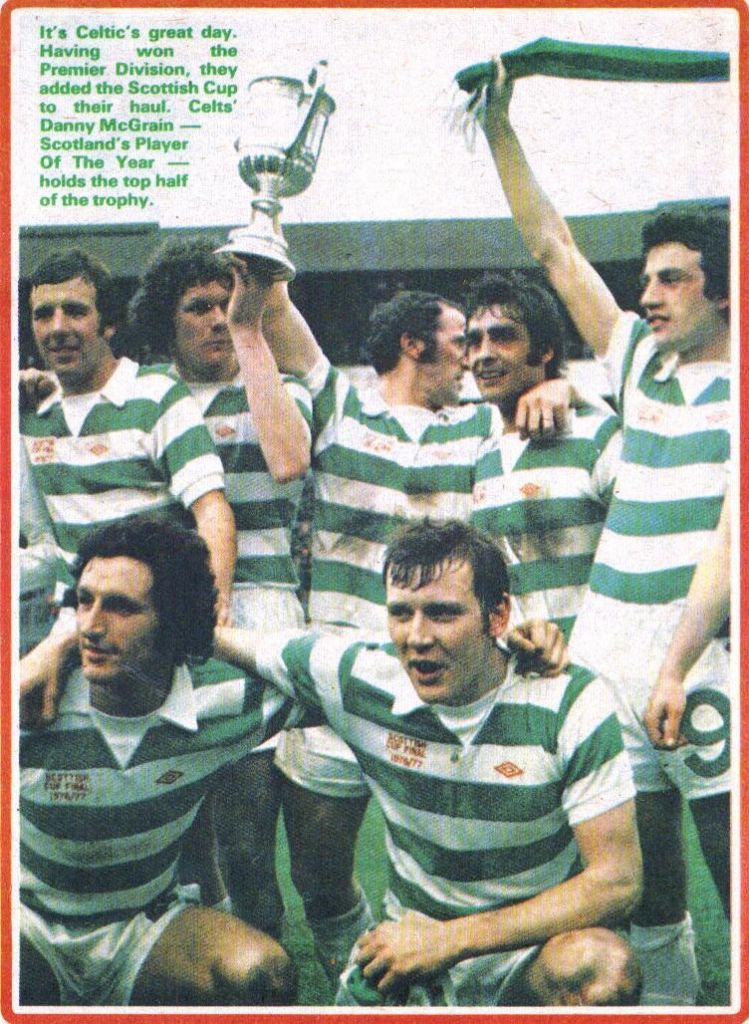 "Shuggy" was a good versatile player with a strength in the air. He was well respected by the team mates and opponents, and loved by quite a few of the Celtic faithful. His only problem was that he came at the wrong time to a team that had peaked. It would have been nice to have seen him in a great Celtic team. The team that he came to was good, but not great. That phrase might also be applied to Shuggy himself, but he, quite rightly, can claim an honourable place in Celtic history.
Two Scottish League medals and a Scottish Cup medal will testify to that.
David Potter