JOHN HUGHES 1943 – 2022
The news of the passing of John Hughes came to many of us as a deep personal blow. Those of us who grew up in the 1960s had strong feelings about The Bear. The early 1960s were not great years for Celtic, and it would not be long after Celtic supporters got together that an argument could be guaranteed to develop about John Hughes!
There were those who thought that he could be the greatest ever; there were those who thought him a waste of space. The truth is that John Hughes could be either of these extremes. I tended to the former view that he could perform wonders for the club – but oh, how I wish I could have used the word "consistent" about him! If only he could produce every week what we knew he was capable of, then the arrogant Rangers of Baxter and Henderson could have been swept aside.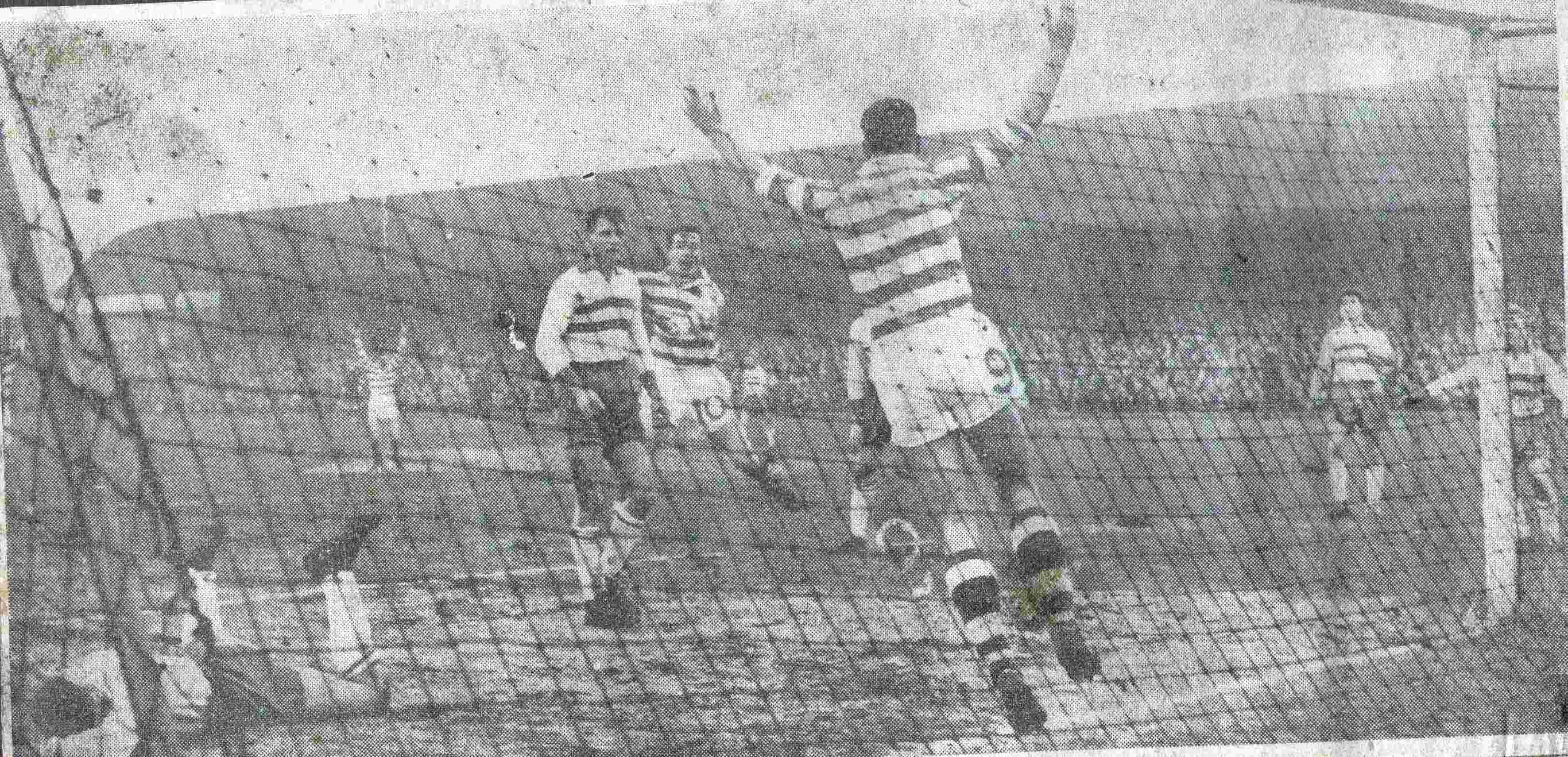 He stormed onto the scene at the beginning of season 1960/61 and for a while, all was brilliant as Celtic beat Third Lanark (twice) and Rangers at Ibrox with Hughes looking like the new star. He lacked the grace and style of Patsy Gallacher and Charlie Tully (he was never that sort of player) but there was something of the Jimmy Quinn and Sandy McMahon about him. Alas! It could not be maintained, and there was no-one at Parkhead at the time who could talk to the youngster through the difficult times and encourage him. Rangers beat Celtic twice at Parkhead in the League Cup and the League in autumn 1960 and the bubble was well and truly burst.
In some ways those first six weeks of this career were a microcosm of the rest of his Parkhead life. Capable of brilliance, but not always able to produce it through lack of confidence or conviction. The end of that season, for example, saw a marvellous performance in the Scottish Cup semi-final against Airdrie… but then a feckless, flaccid display in the final against Dunfermline which many fans (and indeed one team mate in particular) found difficult to forgive.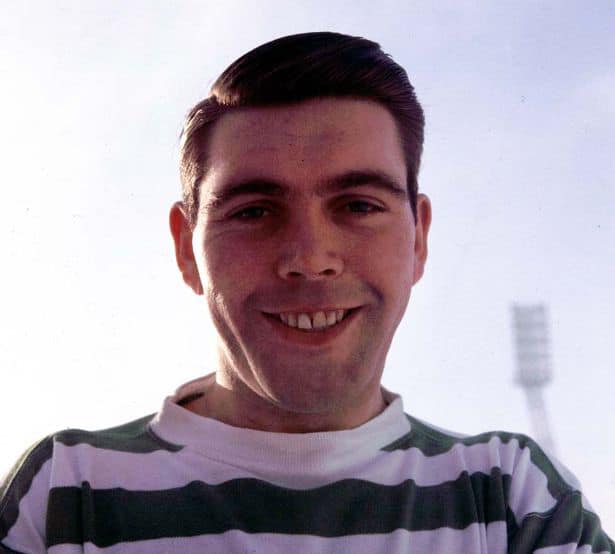 No player was more talked about on the supporters' buses than John Hughes. His spiky hair style encouraged the nickname "Yogi Bear" who was "smarter than the average (park) ranger" and he generally had a good season in 1961/62 when Celtic impressed everyone – but blew up spectacularly when they had to win against St Mirren in an awful semi-final. His jousts with Ian Ure of Dundee (a man who was also called "Yogi Bear") were a feature of the season with honours even at the end. But it was Dundee, not Celtic, who won the League.
Like everyone else, he suffered from the crazy team selections of Mr Kelly, but yet those of us who loved the Bear kept faith in him, and just now and again, we saw how good he could be. Take for example 25 January 1964 in a Scottish Cup tie at Morton when he scored a magnificent, individual goal, and things looked good. He then scored the goal that gave us a wonderful and surprise victory against Slovan Bratislava, but then three days later at Ibrox when many of us felt that we were on the cusp of something big, John returned to depressing anonymity.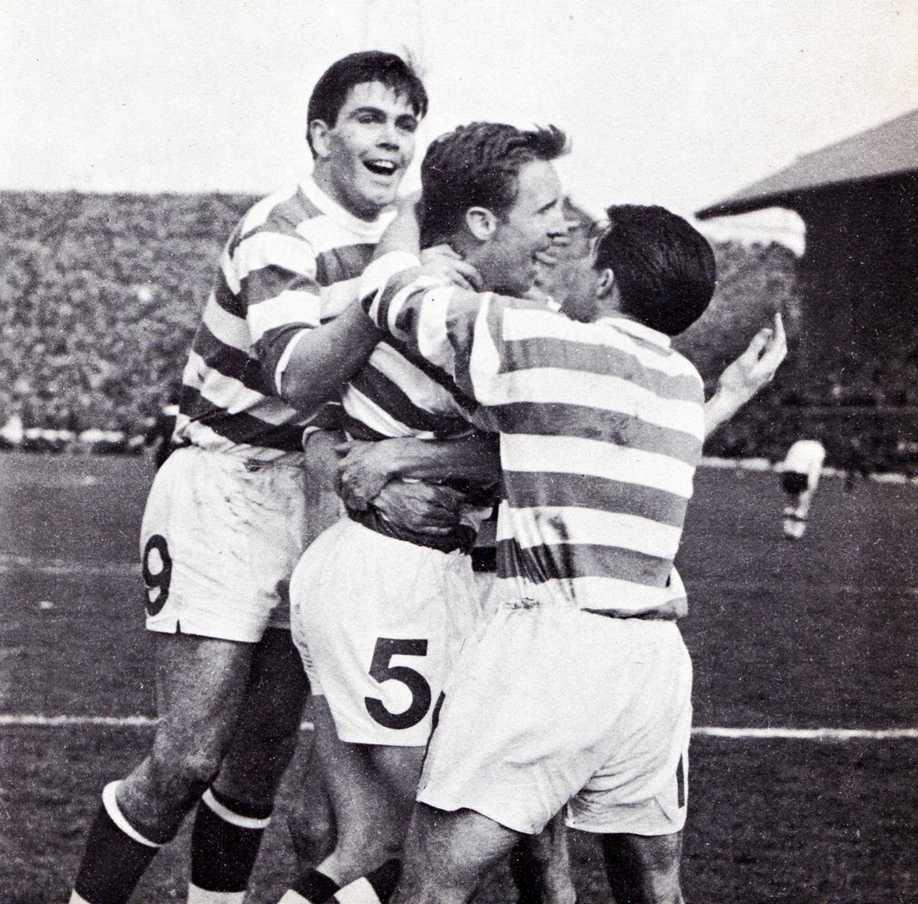 Midwinter 1964/65 saw Celtic at their lowest ebb, yet John was usually exempt from the abuse of the fans because we always felt that he could do something. Wearing sandshoes on Boxing Day he scored two goals against Motherwell, and then on the very eve of the announcement of the appointment of Jock Stein, Yogi, again wearing sandshoes, scored five on a frost bound pitch against Aberdeen.
He was a very good "bad weather" player revelling in rain and frost – scoring a magnificent goal in the rain at Parkhead in September 1964 against Rangers and then finding it mysteriously disallowed – and for a while under Stein, goals began to flow. He won his first Scottish Cup medal in 1965, and was trusted with the job of scoring the penalties in the League Cup final of October that year. And what a pivotal two moments of Celtic history those were! Those of us who had doubts about his temperament held our breath as the lumbering figure of Yogi appeared to take the two kicks to confirm that Celtic were back and (crucially) that the Rangers complex had gone.
We have already talked about the goal at Morton. There was another one equally good one against Morton in a League Cup semi-final at Hampden in 1967, but those of us who saw the goal at Dens Park in September 1965 will not admit to the possibility of anyone ever having seen a better goal. As an old timer put it, even Patsy Gallacher had to yield to that one! Sadly, that goal does not seem to be on any kind of film.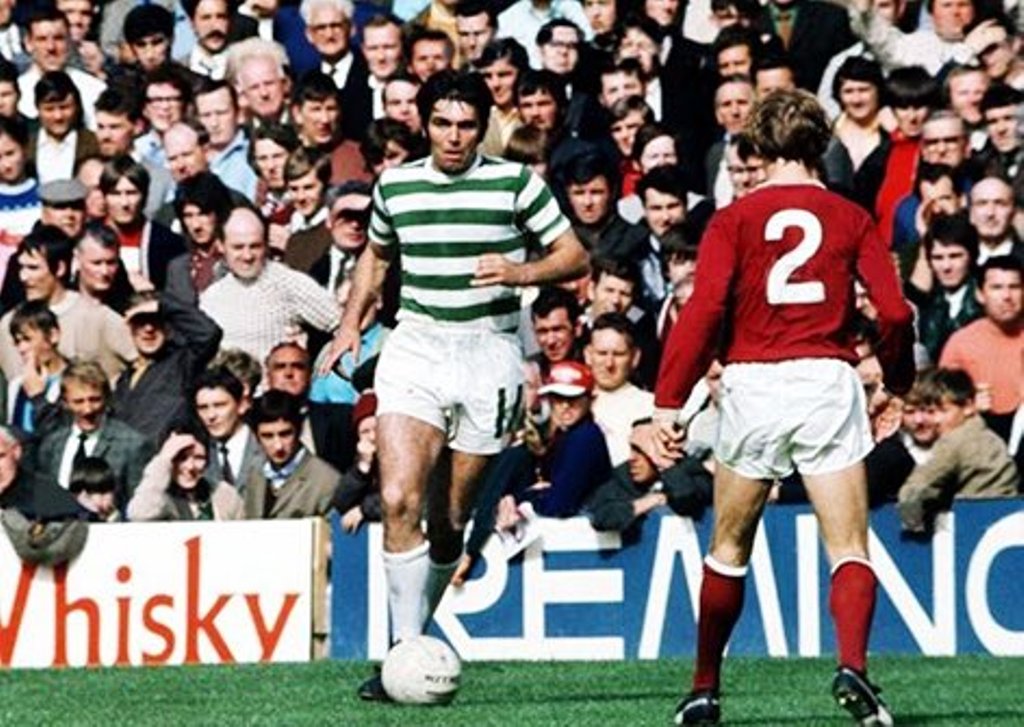 John was probably unlucky not to be one of the eleven in Lisbon, and he also missed out through injury on the glorious month of April 1969, but he played in most of the rest of the glory days, including the epic League chase of 1968, and, of course, he scored against Leeds in that semi-final of 1970.
It was no secret that he and Jock Stein were no great buddies. Stein seemed to blame John disproportionately for a missed chance in the Milan Cup final against Feyenoord in 1970, and then there was an unfortunate incident in a game at Perth when John was injured, insisted on carrying on, and then eventually had to come off. Stein did not like losing and sometimes needed a scapegoat.
Following quite a few not very well hidden spats with Jock, Yogi was transferred (along with Willie Wallace) to Crystal Palace where he scored another one of his great goals (fortunately captured by TV cameras) but then suffered from injury, something which he had been unlucky with at several points of his career. He eventually moved to Roker Park, Sunderland to join his brother Billy, but injury struck in his very first game and basically his career finished before he was 30.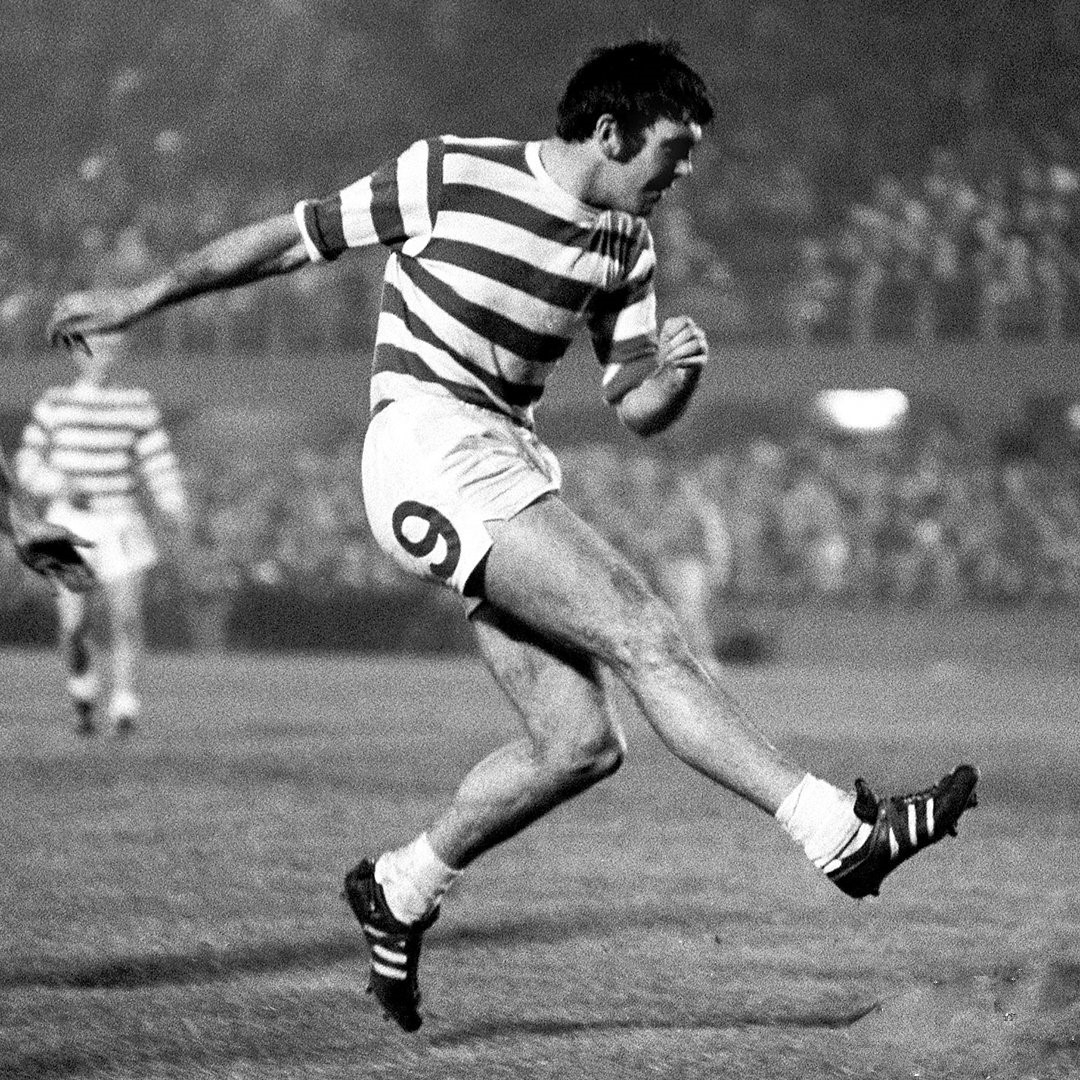 He was greatly admired in England with Newcastle United prepared on several occasions in the late 1960s to "rock football" with an offer for him, but he stayed with Celtic. He remained a Celtic man, and was frequently seen at Celtic Park in his later years. He remained bitter about Stein, (and he was not the only one) but both men appreciated the value of the other's contribution to the club.
John was a totally different character from Jimmy Johnstone, as different from each other in their approach to the game as they were in looks. Nevertheless, if a supporter ever happened to be lucky enough to attend a game where both were on song at the same time, then there was nothing on earth that could have stopped Celtic on these occasions – and so often it seemed to happen at Easter Road against Hibs – but of course there were so many other magnificent footballers around at the same time.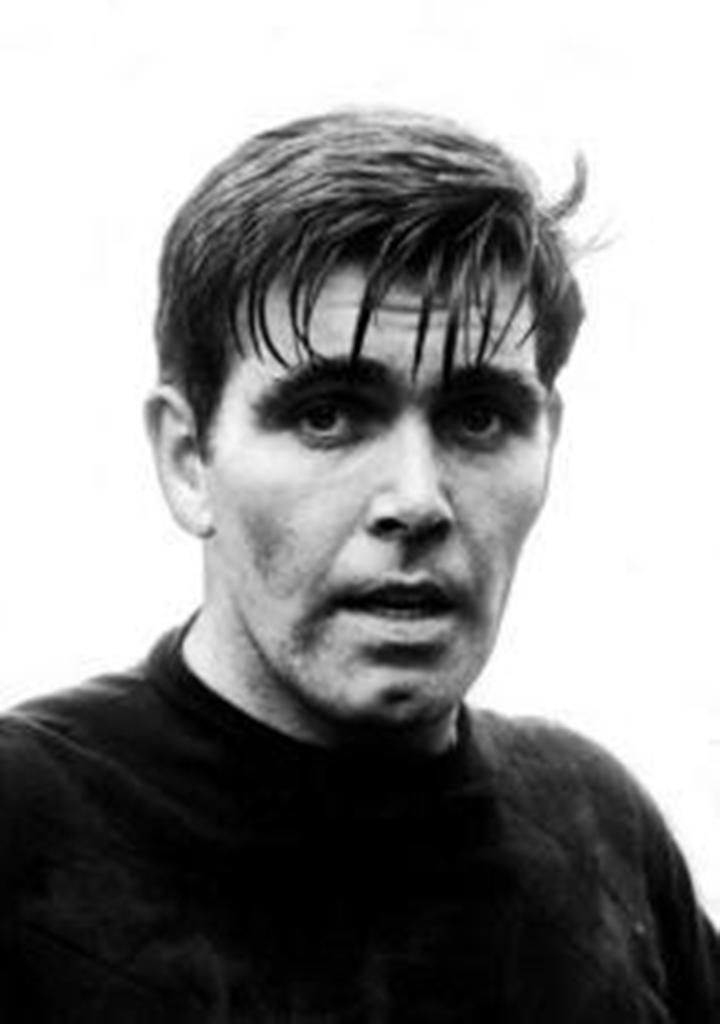 He was probably a better left winger than he was a centre forward. The sight of John rampaging in the open spaces down the left wing with panic stricken defenders in his wake is something that was one of the joys of the 1960s. Had he been able to do this sort of thing oftener, he would have been one of the greats of all time. As it was, he has left us with many joyous memories of the great days of Celtic. It is such a pity that the word "inconsistent" has to be applied to him, but nevertheless our generation of fans must feel sorry for the younger ones who never saw Yogi Bear in his prime!
His passing is an occasion of great sorrow, for John is well worth his place in the Valhalla of great Celts.
David Potter
He rallied one last time on Sunday to sing us 'Grace' as best he could.
His last conscious acts were hanging on for YNWA & giving us a wee fist pump celebration for Stephen's goal.
There is undeniable magic about this club we all love.
A Celtic man until his last breath🍀💚💔 pic.twitter.com/tE3Cw6NRUq

— John Hughes (@yogijunior3) August 2, 2022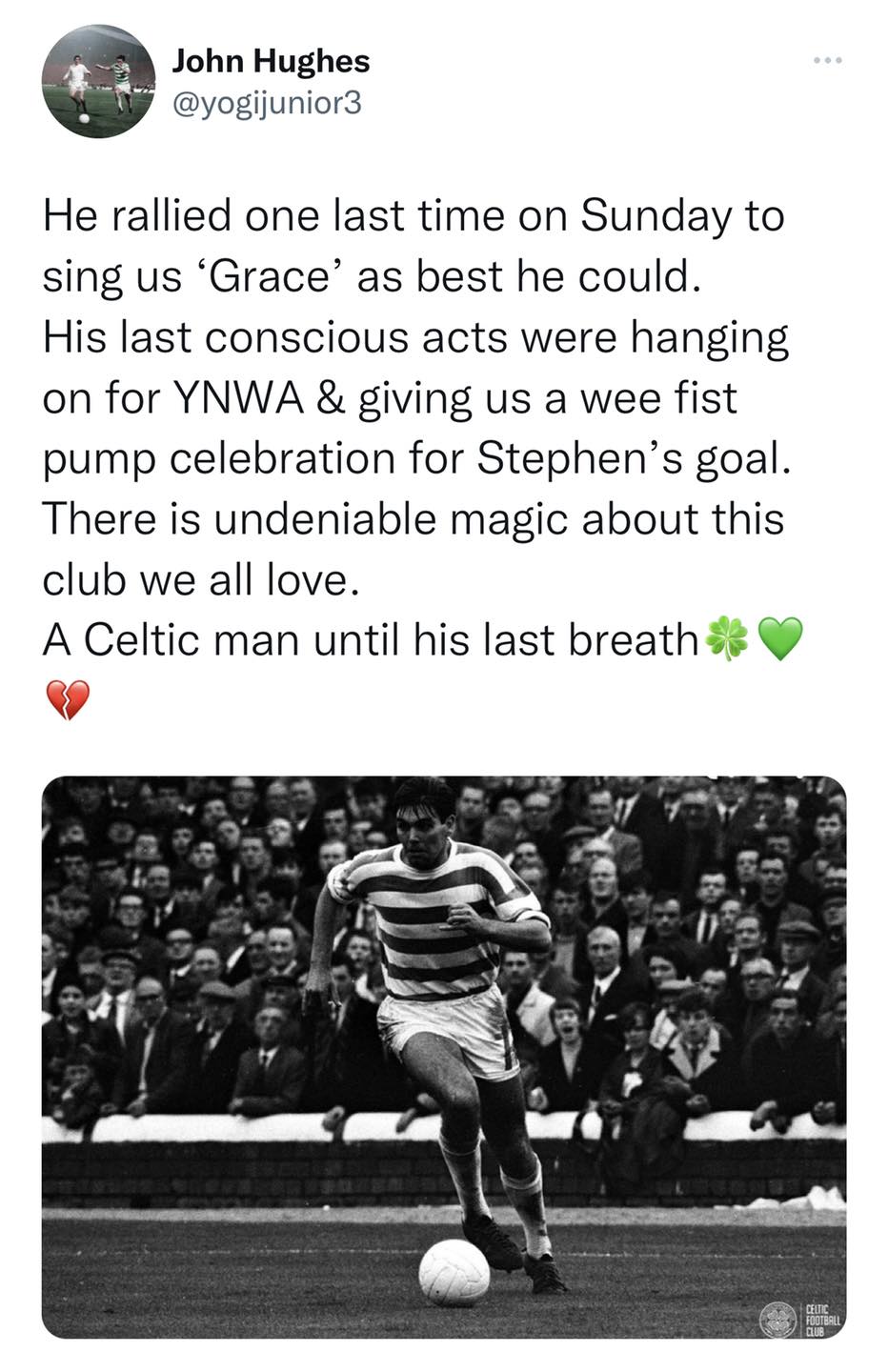 So sorry to hear this news and my condolences to you and your family.
John Hughes also played for Crystal Palace in the early 70s. A brilliant winger who scored some great goals – very much a hero to many Palace fans.
RIP Yogi!

— Morgan Michie (@MorganMichie) August 1, 2022
A great Celtic servant who contributed to big moments in the clubs history and will be remembered as part of the greatest team of all in the hoops. RIP Yogi 🍀 https://t.co/fz3liE6UOs pic.twitter.com/YytYOdkDGx

— Kevin McQuillan (@kevinjmcquillan) August 1, 2022
We've lost another legend. An icon, a great, an exceptionally nice man too.

God bless your family on this sad night.

Legends never die. 💚 RIP Yogi. pic.twitter.com/ebfEhSZxEE

— Marko (@Markobhoy) August 1, 2022
So sorry to hear this John. My thoughts an prayers are with you an your family. What a gentleman an so nice an down to earth to talk had a lovely conversation with him at his book signing. Part of our greatest squad of players! A Legend never dies. RIP Yogi 🙏🏻💚😢💔 pic.twitter.com/2Tt53Tm4mz

— Angela 🏴󠁧󠁢󠁳󠁣󠁴󠁿🇺🇦 (@AngelaLennon18) August 2, 2022
Was fortunate to have seen Yogi Hughes play for the palace. Joined us from Celtic with Willie Wallace. Some great games and a brilliant goal v Sheff United I particularly remember. Loved watching him play. RIP Yogi

— Mark Edmonds (@edmonds_mark) August 2, 2022
Thank you all so much for your messages & support. Struggling to respond as there are many thousands.
The whole family is reading them though, and it's an important part of the process.
Much appreciated.
Some tremendously thoughtful and kind responses.
Celtic Family🍀💚

— John Hughes (@yogijunior3) August 2, 2022