CELTIC will forever owe John Keane an enormous debt of gratitude. Last July it was announced that this Celtic Great was retiring and Niall J paid this tribute that follows. Liam Kelly has a section on Celtic's Founding Fathers at the top of The Celtic Star. These men that he profiles from the most famous Brother Walfrid, through to many names you will not know but they all played a pivotal role in the Celtic story.
Well John Keane is well worth a place among those names even though his contribution was more than a century later. John Keane, in short prevented the Celtic Fairytale turning into a Nightmare.
Here's Niall's tribute to John Keane…
"Administration was unthinkable. It would have been a slur upon the name of the Club," John Keane
Willie Falconer wasn't a player to particularly make you sit up and take notice. He was alright and pretty indicative of the standard of player that Celtic had filling their squad in March 1994. He was one of many who were average at best, but Willie is a player who nearly became the most infamous Celt in history. That he didn't become that is down quite substantially to a man who retired with a great many platitudes from Celtic and beyond today.
While the Celtic board was trying to cling on to power as the club slipped from their grasp under a mountain of debt and orchestrated fan boycotts, the board made a play that became one of the most embarrassing and cringe worthy episodes in the history of Celtic.
Celtic decided they were moving to Cambuslang. No more Paradise.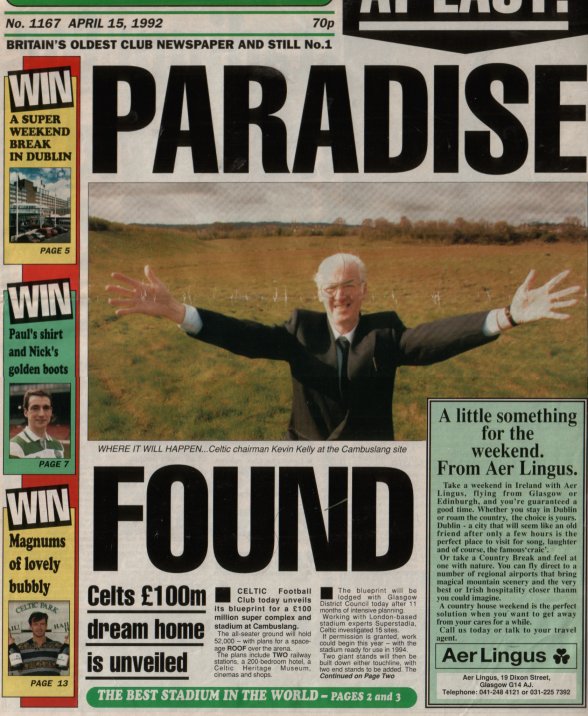 David Smith, Patrick Nally and Kevin Kelly of the Celtic board appeared and addressed the assembled press to announce that alongside the secured financial backing from London they had already instructed a company to build Celtic's 3rd stadium.
The accompanying share issue would see Celtic extend into a bright new dawn. An Emergency General Meeting would see the whole grand plan become a reality. Sadly in was myth. The last desperate hand of a board struggling to come to terms with its own demise.
It's attempts at smoke and mirrors was uncovered in a few short days by a press who simply contacted the named backers to find though some had been in discussion, none had given any assurances whatsoever. Gefinor and Superstadia who were to be the finance and builders respectively announced in very public statements that absolutely nothing bar an agreement to continue to talk had taken place. The gleeful reporting of the attempted con was nationwide across TV, radio and the printed press.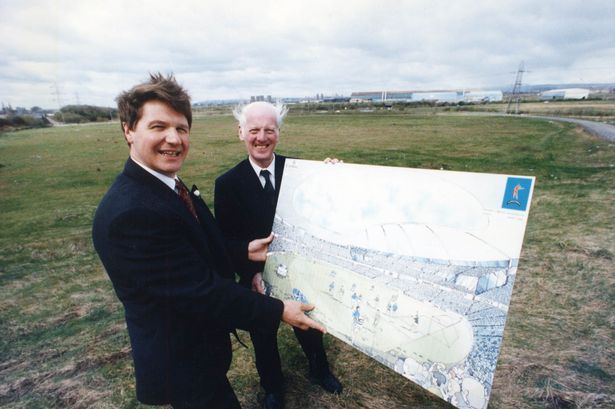 With Celtic's finances already precarious the Bank of Scotland didn't take kindly to the attempted hoodwink. They had received an altogether understandable request from Middlesborough to settle the outstanding sum due from the agreed transfer of Willie Falconer. The bank refused to foot the bill.
The Bank met the Board and despite some disbelief from some who perhaps felt the bank were simply trying some strong arm tactics, the board were left a message in no uncertain terms.
The Bank of Scotland were going to call in the receivers, they no longer believed Celtic could be run as a going concern. It was rumoured at the time that Celtic were valued at a quarter of that of Partick Thistle.
Though the long term saving and security of the Club deservedly belongs to Brian Dempsey and ultimately Fergus McCann, it was the action of John Keane that secured its immediate survival.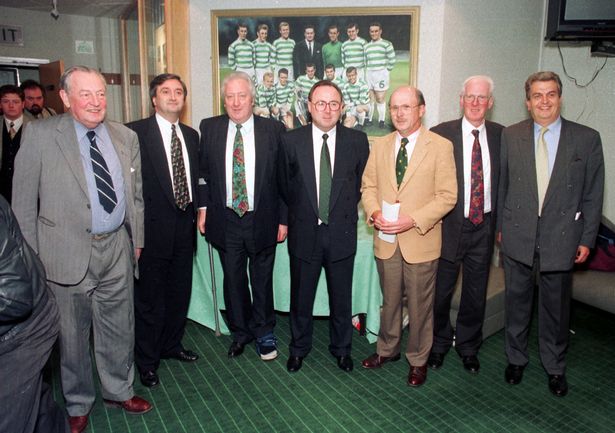 Then Chairman Kevin Kelly swallowed his pride and picked up the phone to John Keane after the bank had delivered their chilling message.
Legend has it Mr Keane when told of the genuine threat of administration called his own bank manager at The Bank of Ireland in Dublin, authorised the withdrawal of £1million and on Monday morning that same manager was waiting at opening time at the Bank Of Scotland in Glasgow. He simply deposited that money and Celtic avoided the very real threat of Administration.
When you consider the factions involved, sides taken, lobbying for influence etc that was going on in the vacuum of the financial implosion there appeared no thought from Mr Keane to think of any political advantage or leverage that he could engineer in return for releasing this huge donation. His immediate thought was that for the saving of his football club.
It was £1 million he would in no way have had any confidence whatsoever that he's ever see a penny of again.
It was as close to an altruistic act as you'll ever see. Can you imagine such a thing happening in this day and age?
Perhaps someone would come up with the money but it's nigh on impossible to consider it happening without it being offered with many strings attached to advance the individual's wealth, shareholding and influence.
John Keane bought the club breathing space and nothing more with that act. It bought off the bank temporarily and it purchased the time required to bring factions together and allow the Rebels to purchase enough shares to win the battle.
Despite this John Keane remained in the background. I could only find one quote attributed to the man himself on the matter.
"Administration was unthinkable. It would have been a slur upon the name of the Club."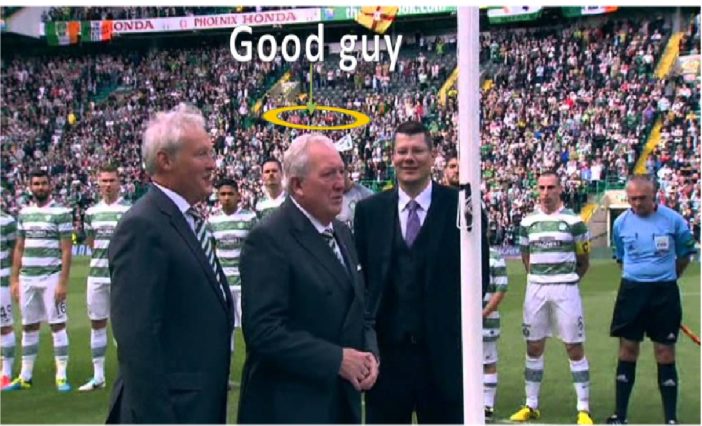 John Keane did that to save the great name of Celtic Football Club being muddied and for no other reason. Wages were not going to be paid, administration was inevitable without a financial shot in the arm. Mr Keane simply arranged for such a significant sum to be paid to protect the dignity and continue the history of Celtic. He'd have had no idea whether that would be for 5 weeks, 5 months or forever. He just knew to protect the security and the honour of Celtic he had to do it.
John Keane didn't finish there. He was already a shareholder at the time of his gifting of the £1 million and he invested further into the Fergus McCann vision for Celtic. All the time staying in the wings, never courting publicity and allowing others to take the limelight and the adulation as the saviours of Celtic.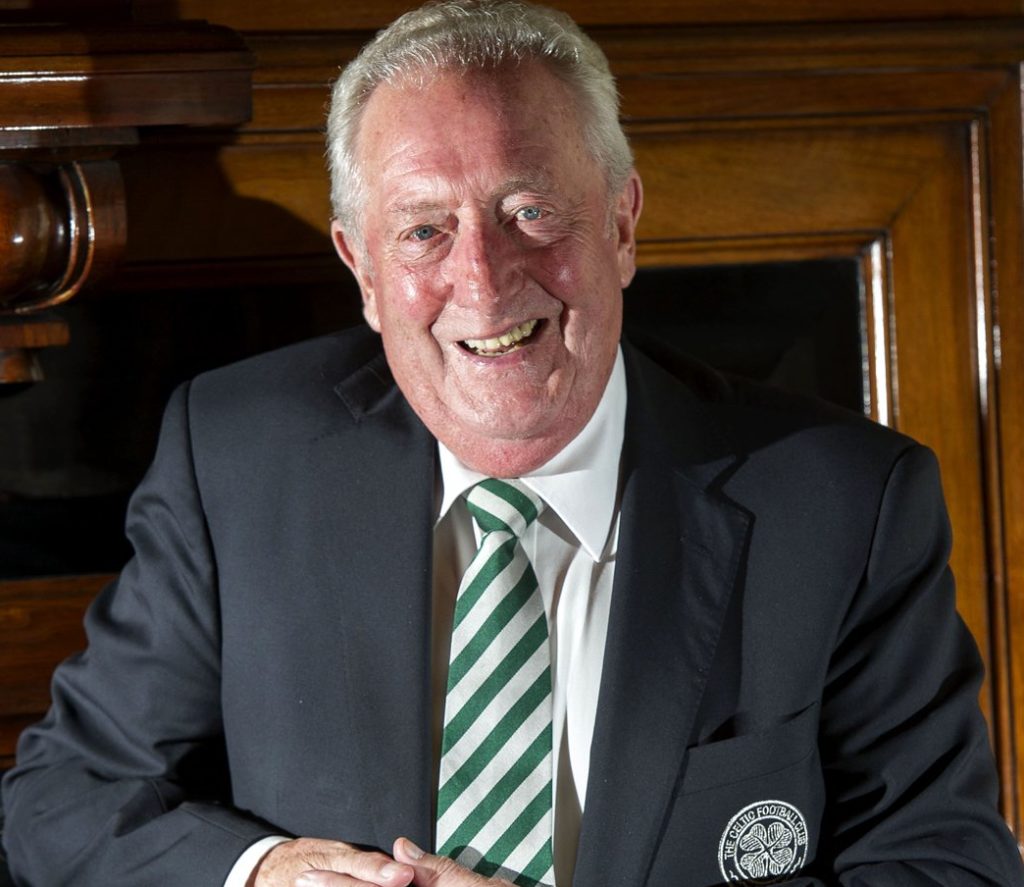 In 2012 Mr Keane became Honorary Chairman of the historic Celtic Football & Athletic Club board which handles relations with supporters and of which he was a long-standing member. It is from this role that he resigned from today.
In 2013 he unfurled the championship flag on the opening day of the season. A fitting honour bestowed upon one of Celtic's greatest men. A moment in the limelight for a man who hid his own light under a bushel.
His comments when told? Modesty personified. "I love the club. I have supported it and nothing will change me from that. This is a great honour. I hope I don't trip and that they don't boo me too much!"
Today his own quotes on his retirement have perhaps been lost under a sea of well-wishers and reminisces. As such they're worth repeating. "It has been an honour and privilege to be part of Celtic, a Club I have loved so dearly all my life. I would like to thank Dermot Desmond, Ian Bankier and Peter Lawwell and all other directors, past and present, who have worked together and so tirelessly in the best interests of the Club.
"I also wish to pay tribute to all other staff at the Club and, of course, our supporters who give so much to Celtic and make it the wonderful institution it is today. I will always be a Celtic supporter and I wish the Club nothing but continued success for the future," John Keane said to the official Celtic website.
For me there is a quote from Adam Smith that encapsulates the actions of John Keane.
"How selfish soever man may be supposed, there are evidently some principles in his nature, which interest him in the fortune of others, and render their happiness necessary to him, though he derives nothing from it, except the pleasure of seeing it."
That Celtic are as strong as they are today has been a long hard road. Many have invested time energy, money and emotion in growing Celtic from new beginnings in 1994. It's difficult to comprehend now, but without John Keane's actions it may well be that Celtic would look altogether different today.
Thank you Mr Keane. Celtic fans of all ages wish you a long and happy retirement. I'm sure you'll just be glad when the fuss has died down. It probably has by now but the respect and admiration for what you did for Celtic burns strong with the Celtic support. Then, now and forever.
Niall J
ALSO ON THE CELTIC STAR…
Neil Lennon on Handling the Pressure of a 'Monumental' Season as McCoist gets his Excuses in Early | The Celtic Star https://t.co/sR78kYR1Qb

— The Celtic Star Editor – INVINCIBLE (@CelticStarMag) July 7, 2020
Video: President of Albania creates country's first Celtic supporters club | The Celtic Star https://t.co/GYvLKaRrS6

— The Celtic Star Editor – INVINCIBLE (@CelticStarMag) July 7, 2020