JOHN KENNEDY has admitted that Celtic is his dream job as the Assistant Manager looks to the future. Kennedy is currently back at Celtic Park as the Scottish Champions begin their preparations for the August restart but whilst Kennedy has been offered a managerial job, he is happy in the dugout beside Neil Lennon until he gets his own opportunity as manager.
As reported by the Scotsman, the 36-year-old spoke about his coaching career following his move into the coaching side back in 2014 under Ronny Deila. Hibs were linked with a move for Kennedy but as much as the Celtic Assistant was flattered, he is only interested in Celtic.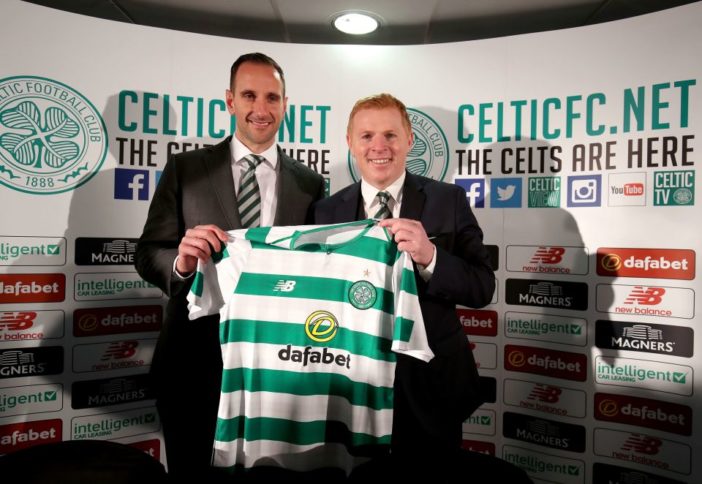 "It was flattering. It's something I've never shied away from and at one point I do want to be my own man.
"But I've also never been in a huge rush to do that. That's basically because I've looked at my position at Celtic and always felt challenged.
"I've made steady progress in terms of where I've come from – recruitment, academy and now first team. There's always been a progression for me and that's been important. I've worked with very good managers.
"If that stalls and things become a bit stale, then I would have to review it. But I've never come to that point and I'm very happy in my current role.
"But at some point, it's certainly a challenge I want to take on. I'm approaching 37 and have had a good number of years experience. But I wouldn't say I'm old. What I've been part of at Celtic will definitely stand me in good stead."
Kennedy has said that whilst he wants the Celtic job one day, he knows that the Celtic job is awarded on merit and that if he ever does get the opportunity, he will need to earn it.
"It's not part of the plan but I know where I want to go. You only become Celtic manager when you've earned that right. Whether that comes in the future or not, time will tell.
"It would be a dream job, yes. Particularly when I think of where I started out as a young boy.
"Celtic was the team I supported and from the minute I first became involved at the club as a young boy, I wanted to reach the top. So, of course, it would be the dream job.
"But it's not something I'm in a rush to do. It's not something I'd ever take for granted. You've got to earn the right.
"Talk's easy, it's not a problem anyone saying they want to be this and that. Going out and proving yourself is a different story altogether. Anything I've ever achieved, I've always felt I've had to work for it. So that won't change for me."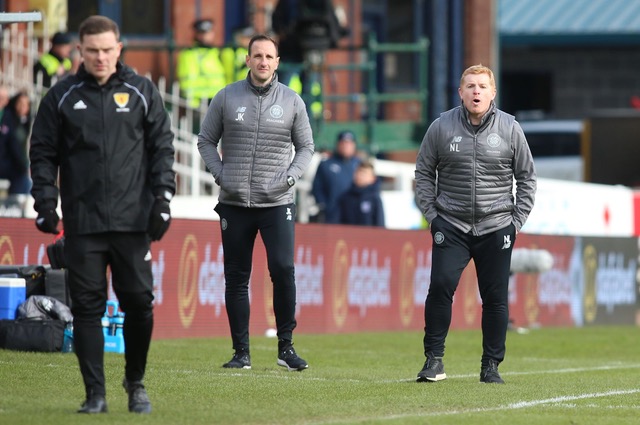 Kennedy was appointed Assistant initially on an interim basis when Brendan Rodgers left abruptly for Leicester City. Instead of following Rodgers, Kennedy remained with the Scottish Champions as Neil Lennon helped lead the side to a Treble Treble before being given the job on a permanent basis.
The defender turned coach became part of the backroom staff in 2014 under Ronny Deila. Before that, Kennedy had worked as a youth coach and a scout but steadily impressed behind the scenes before earning a chance under Deila. Rodgers retained Kennedy and the club promoted him when the Irishman departed.
Last week, Damien Duff praised Kennedy and the rest of Neil Lennon's staff as he confirmed his exit.
"It was one big rollercoaster and me leaving was one big catch 22, but it was an amazing 18 months working with great staff. The gaffer in the best in Scotland. John Kennedy is the best assistant manager around – I've worked with many coaches in my life, but John is one of the best coaches in the world, without a doubt. It's been amazing learning off him, and Stevie Woods as well, he's well-respected all around the world and a world-class coach."