In the 71st Minute at Hampden in Sunday's League Cup Final win over 'the' Rangers the Ibrox club's midfielder Joe Aribo flew into a late tackle on Jonny Hayes. It was an atrocious challenge that could comfortably be described as a blatant attempt to injure the Celtic player.
Much like Alfredo Morelos dragging his studs down Christopher Julien's achilles, it appeared that not content with playing eleven versus ten, 'the' Rangers felt their best chance was to either injure a Celtic player or force an angry response that would lead to a second red card for The Celts and leave 'the' Rangers playing nine men.
The Rangers players were fully aware that ten man Celtic had committed all three substitutes to the match so a cynic could argue that Aribo was trying to change the imbalance to 9 v 11 by injuring Hayes and putting him out of the game. And he very nearly succeeded.
The response from Jonny Hayes had this writer going full circle since an article I wrote for The Celtic Star back on 15 November.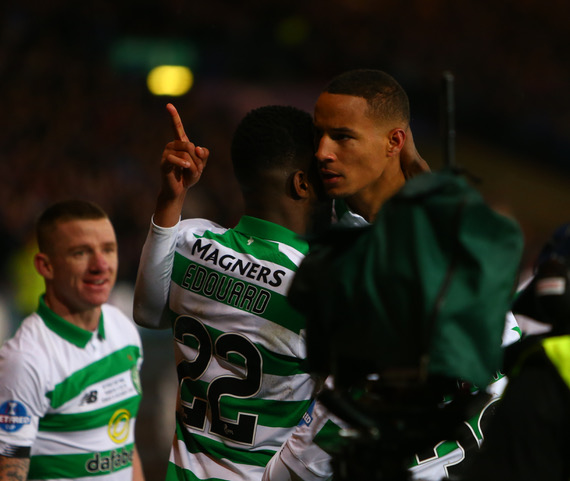 In it I questioned how I felt a new deal for Jonny Hayes was a knee jerk reaction to a short burst of form. It would be romanticism over reality. I believed Celtic held the strongest hand when it came to Jonny Hayes. To play our cards made little sense. It's time for this doubting Thomas to eat a big slice of humble pie.
Hayes was injured. Clearly hurt enough that in any other circumstance you would expect the player to have to leave the field. That he didn't was a measure of the man and a shining example of his worth to this Celtic squad and also an example of just how badly I got it wrong.
That one incident was not the only reason for this sea change in attitude. Although I hadn't said I didn't want Jonny dealt in, I certainly felt given the stop start nature of his Celtic career in particular under Brendan Rodgers and the personnel already in front of him in the pecking order that a waiting game favoured Celtic when it came to calls to give Hayes another year at Celtic Park. How wrong that was.
Jonny Hayes did the same against Livingston in Celtic's 4-0 revenge mission at Celtic Park. The player it later transpired had dislocated a shoulder yet tried to play on against Livingston, before the decision was made for him and he was substituted. Ironically an injury that forced him out of contention right up to Sunday's game. A game in fact that the player himself has since admitted was probably still a little too early to return. He and we didn't have that luxury on Sunday.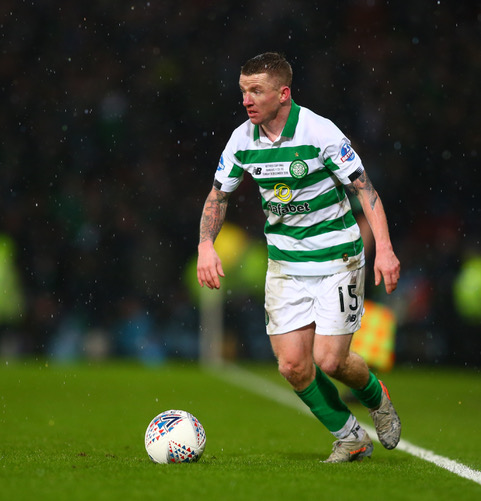 Jonny Hayes played on through the pain barrier and made sure Celtic at least had 10 men to go to war with for the last twenty minutes.
Hayes gives us something different. It was easy for me to think that while the pitches are immaculate and while Celtic are controlling games by tempo and passing ability it is far too easy to forget that there are times when someone like Jonny Hayes is simply squad gold.
We have good footballers at left full back. In Greg Taylor and Boli Bolingoli we may even have better players than Jonny Hayes in his position but what we do have in Hayes is someone who is willing to put himself and his personal wellbeing on the line to fight for the cause. It's a priceless commodity that I had undervalued.
I'd also be understating his footballing ability by simply making the Irishman out to some kind of man o war alone. His performances covering at left full back and of course his second half performance as wing back in Rome against Lazio have shown he has a wonderful engine and he has passion for the shirt on his back. Allied to that he is not without a large amount of footballing talent.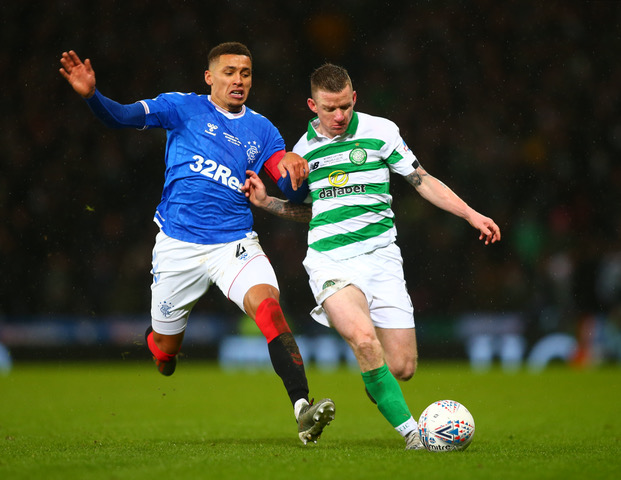 Lennon's tactics in big games away from Celtic Park in particular give weight to the argument to keep Jonny Hayes around. We play a more direct game in these encounters and Hayes strengths can play a big part when we're under the cosh in Europe or playing a side reliant on physicality like we saw at Hampden on Sunday.
That passion and dogged belief is something that could rub off on players coming to the Club or coming through the ranks. It isn't a case of having a presence around the changing room, he's now showing that he has a regular and important part to play in this Celtic team and one that should stretch to another season.
Hands up on Hayes. I got it wrong. Happy to swallow some Hampden humble pie.
Niall J
ALSO ON THE CELTIC STAR…