After his man of the match display and that screamer of a goal that he put in the top bin yesterday on Flag Day against Aberdeen, Jota has been singled out for extreme fawning by none other than Ibrox legend Ally McCoist. McCoist was speaking as he does usually, as a resident pundit on Alan Brazil's breakfast show this morning on talkSPORT.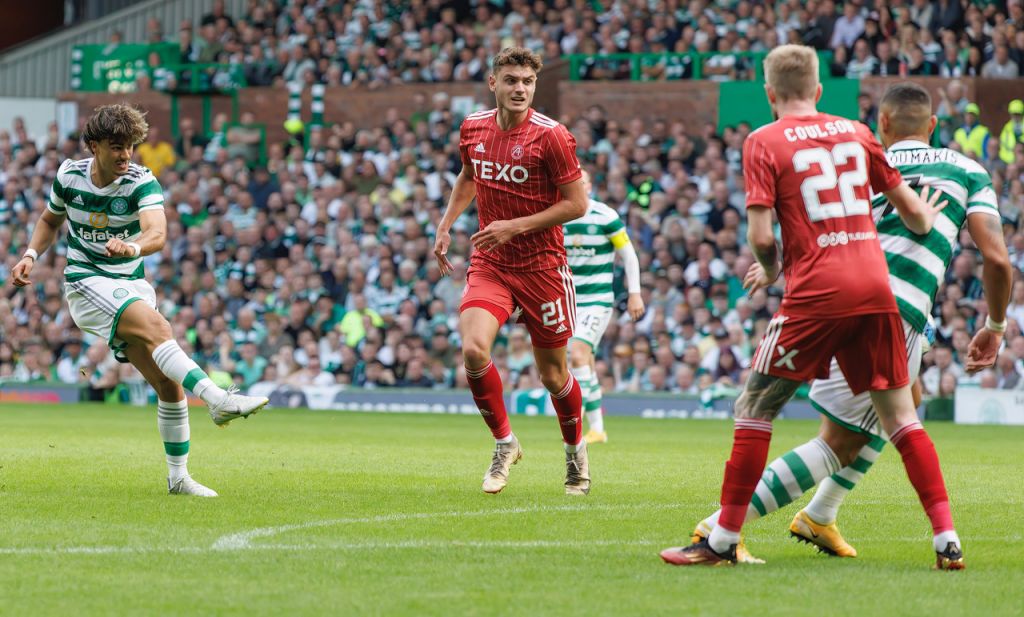 In fairness to McCoist, he's usually one of the less partisan lickspittles of the tribute act, reserving praise for Celtic now and then. His latest comments are unsurprising though, as anybody who is anybody knows that the Hoops have a genuine superstar on their hands and a winger who may one day be playing for Portugal in the sensational Jota.
He and Alan Brazil were discussing the games at the weekend in the Scottish Premiership involving Celtic and theRangers. McCoist spoke about the Ibrox club's match against the terminally pathetic David Martindale and his Livingston side, who surrendered without much of a fight on Saturday afternoon in West Lothian.
He said on talkSPORT's Breakfast Show, via Football Scotland: "Brilliant, he (Jota) is a player. I watched theRangers game on Saturday, football's amazing, it really is. Livingston score after about five minutes, defensively it's a poor goal from theRangers then they totally dominate. They get a goal that was probably just onside. They hit the post, they hit the bar, you're thinking it's going to be one of these days.
⏰ Unique Angle time ⏰

2⃣ memorable goals to give the Bhoys 3⃣ points on Flag Day #CELABE pic.twitter.com/pPNSbgcRrk

— Celtic TV (@CelticTV) August 1, 2022
"But they score two goals in three minutes and they win the game, which they should do. I was looking forward to watching Celtic yesterday, and I did, I enjoyed them, I must admit. Jota, you and I talk about him all the time, he's a genius."
The former Rangers striker is talking sense when it comes to Jota; the boy is an undoubted genius at times when he's in full flow. The Celtic Star reported yesterday after the match about Jota and him describing the goal as a "flow moment" – making this game of football we all adore sound so easy.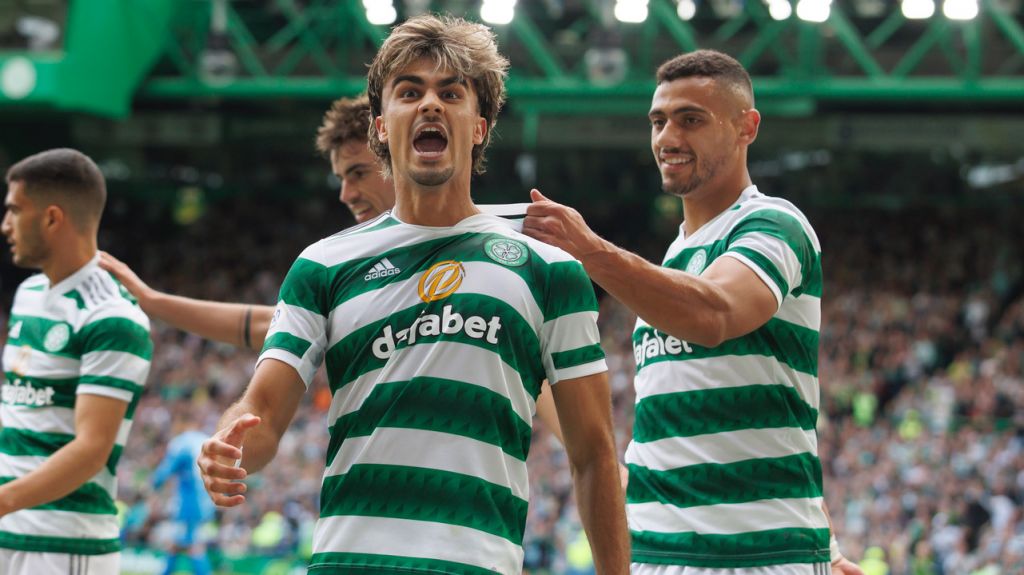 I did notice however, as much as Ally wanted to discuss the Colak goal that was chopped off for offside, he was a trifle more reticent to speak about the disallowed Livingston goal that was highly contentious on the day. No mention of it from fanboy Martindale either. Funny that, isn't it?
Right enough, the Ibrox club have just about censored the entire country, as they already have the national broadcaster working as an extension of the Rangers Review and Follow Follow. In any other civilised society these bizarre circumstances would be questioned, but not in Scotland. That would upset too many 'people'!
Paul Gillespie