Ange Postecoglou hailed our Superstar from Portugal after Jota's second Man of the Match performance of the season up in Dingwall which featured a hat-trick of assists for the Celtic winger.
"Jota is earning the assists in the right way, he's working hard," Ange told the mainstream media after the match, as reported by Scottish Sun. "He has joined this club permanently and he wants to be the best he can be and show people there's another level to him.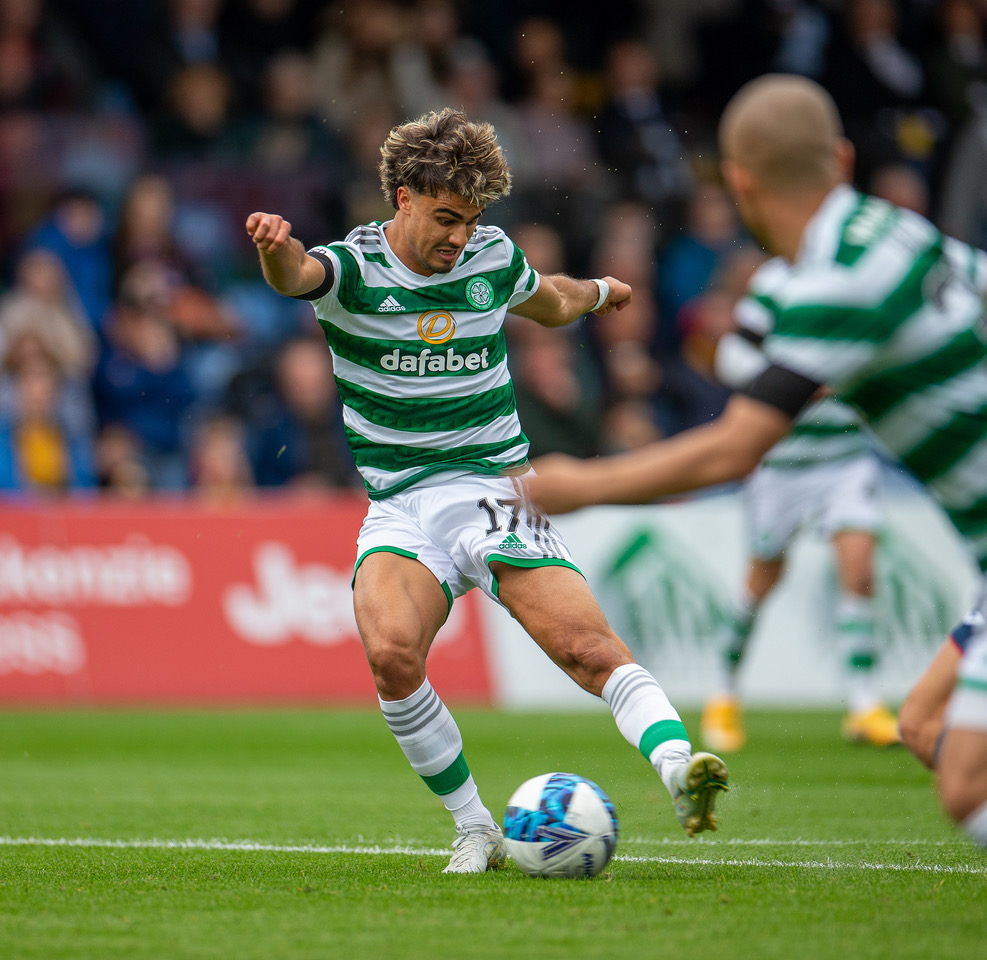 "On a difficult day on a tight pitch with the wind, with those kind of players it takes the real special ones to be able to still find and create space for themselves. He was put under a lot of pressure any time he had the ball at his feet.
"He'd take people on and they committed quite a few foul on him and others because of that. It was another strong performance from him."
On the game itself Ange was never in any doubt that there would be a favourable outcome for his side. "We showed our football last year but also the resilience and determination to overcome any challenge. We haven't lost that, that's still there within this group," he said.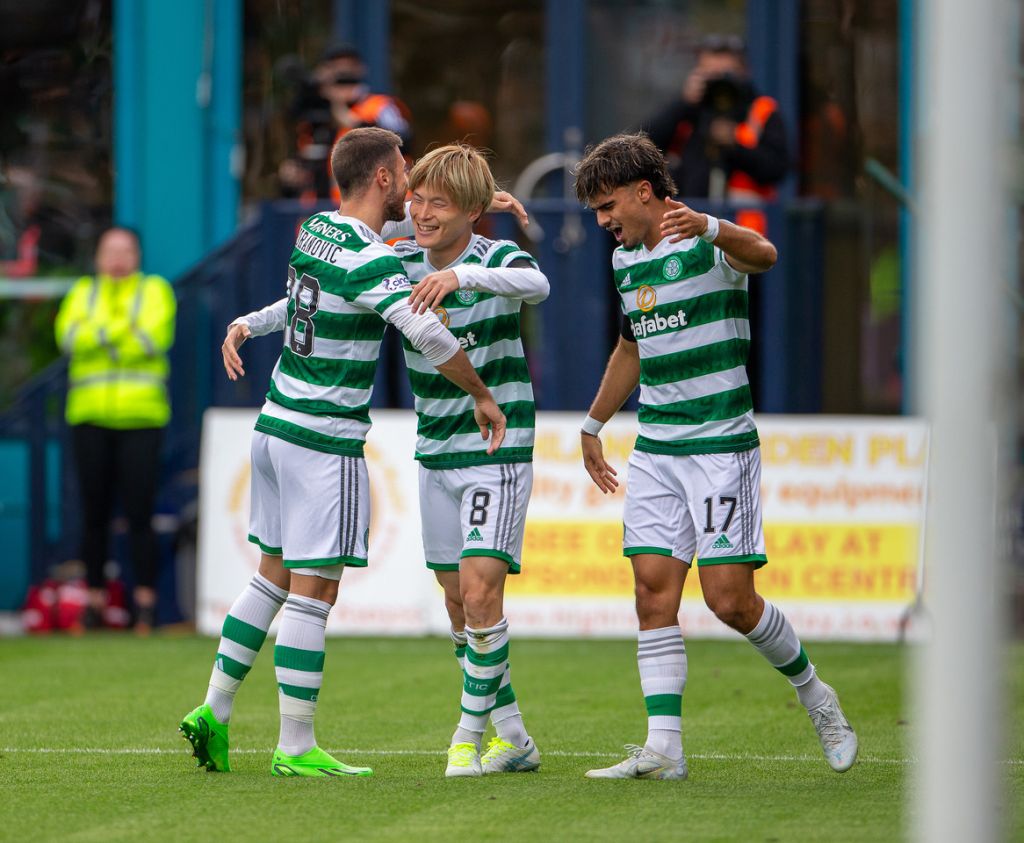 "When you believe in something as strongly as these guys do, whatever impediment there is in front of us, they feel confident they can overcome. The game of football is funny. You can dominate a game and should be comfortably ahead.
"Then they get a corner and score. You are looking for a reaction, and the reaction was first class. Credit to the players, from start to finish we played it on our terms.
"We were patient when we needed to be and the response to their goal was outstanding. We stuck to the task, played our football, scored another good goal and even then at 2-1 there was no thought of stopping there.
"Was it similar to December? Our football was a lot better this time. People can look at the result and think it was close. There was an edge to the game because of the late goal. I felt we were really in control of the game."
Meanwhile over on Celtic TV this is how Ange's post-match interview from Dingwall panned out.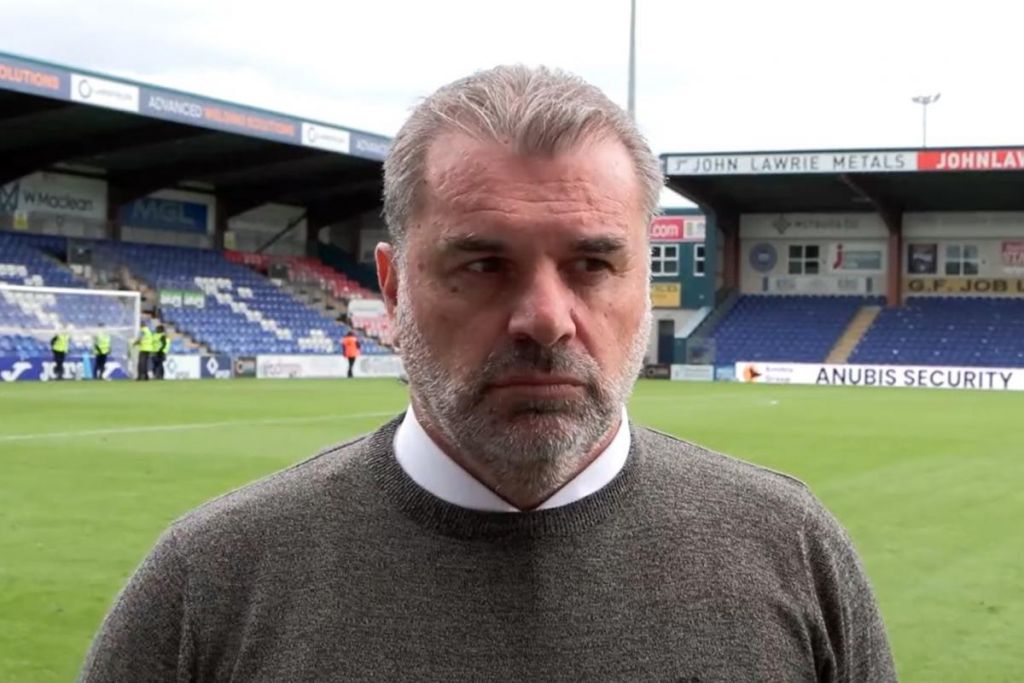 Celtic TV: Another dramatic day in Dingwall. We left late, how are your emotions after that one?
Ange Postecoglou: "Relatively calm. I thought we played really well today. It's a difficult place to come we know that – it was windy today and they are a big, physical team but I'm really proud of the players that we stuck to our task and I thought we dominated the game in just about every aspect.
"They go up once from a corner and score but you just have to see our reaction to know that the spirit we had last year is still well within this group."
Celtic TV: Once again, we showed that never-say-die attitude. The second goal comes from a corner but even in those last moments when it's 1-1 we continued to play our football…
Ange Postecoglou: "Absolutely, even at 2-1 we got ourselves a third because that's the kind of team we want to be. We want to make sure that we don't let things during a game affect what we believe in. It gets tested at a place like this – a lot of teams will come here and drop points for sure. So to have that belief within us, even on a difficult day, is credit to the players."
Celtic TV: Do these types of games really show what this team can do and what they can achieve in difficult moments?
Ange Postecoglou:  "Yeah, I think they showed it in abundance last year. We want to improve our football, absolutely, but we still have to have that resilience and that belief in ourselves that irrespective of the challenge in front of us, we can overcome it and we had to show that quite a great deal last year.  This year, we want to improve our football but we don't want to lose that you know? It's still a very important part of who we are."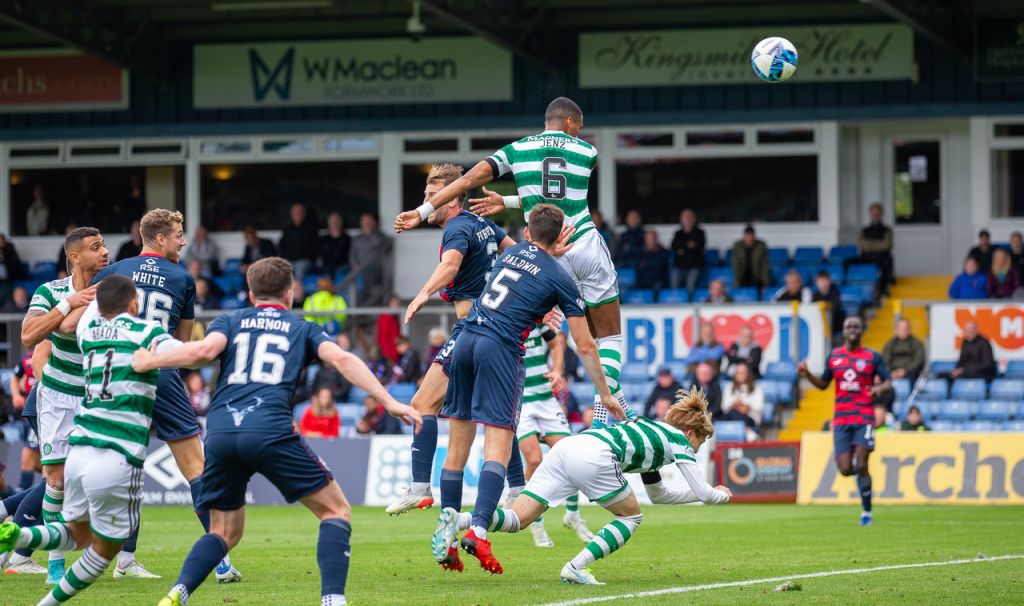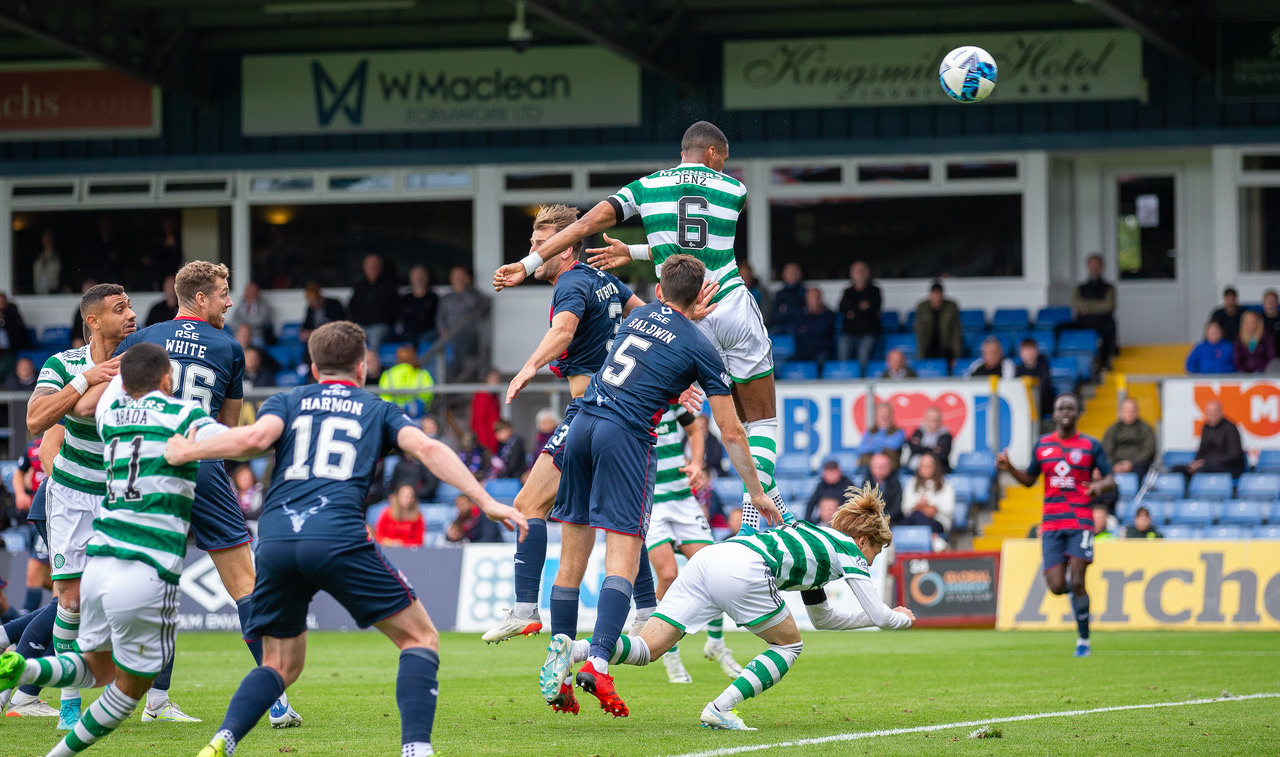 Celtic TV: A debut for Moritz Jenz, how do you think he got on?
Ange Postecoglou: "Yeah, great. A great way to start his Celtic career. I thought he was really good. It was it was a challenging game – not a difficult game – for our centre-backs so he didn't have a lot to do in terms of defending but he had to carry the ball a lot and I thought he showed some real composure.
"We've been really pleased with him ever since he's come in and started training with the boys. He's fit in really well and I was comfortable giving him the opportunity today and I thought he did himself proud."
Celtic TV: A long week before the Kilmarnock game… is that good for the boys to de-load the legs after such a difficult game?
Ange Postecoglou: "It's not about de-loading. It's an opportunity again for us to put some work into both the boys who haven't played today and who are out of the squad because we're going to need everyone. You saw today the impact that guys like Abada and Giako and Aaron coming on. We're gonna need these guys.
"Moritz had to step in today – that's going to happen so we've just got to make sure we keep working hard through this early period where we don't have midweek games so that when they come along, we're going to have a fit and firing squad."
Shortly after the full time whistle we reported on the negative tone of the questions that Ange faced from BBC Sportsound and how he was having none of it. You can check out what happened there below…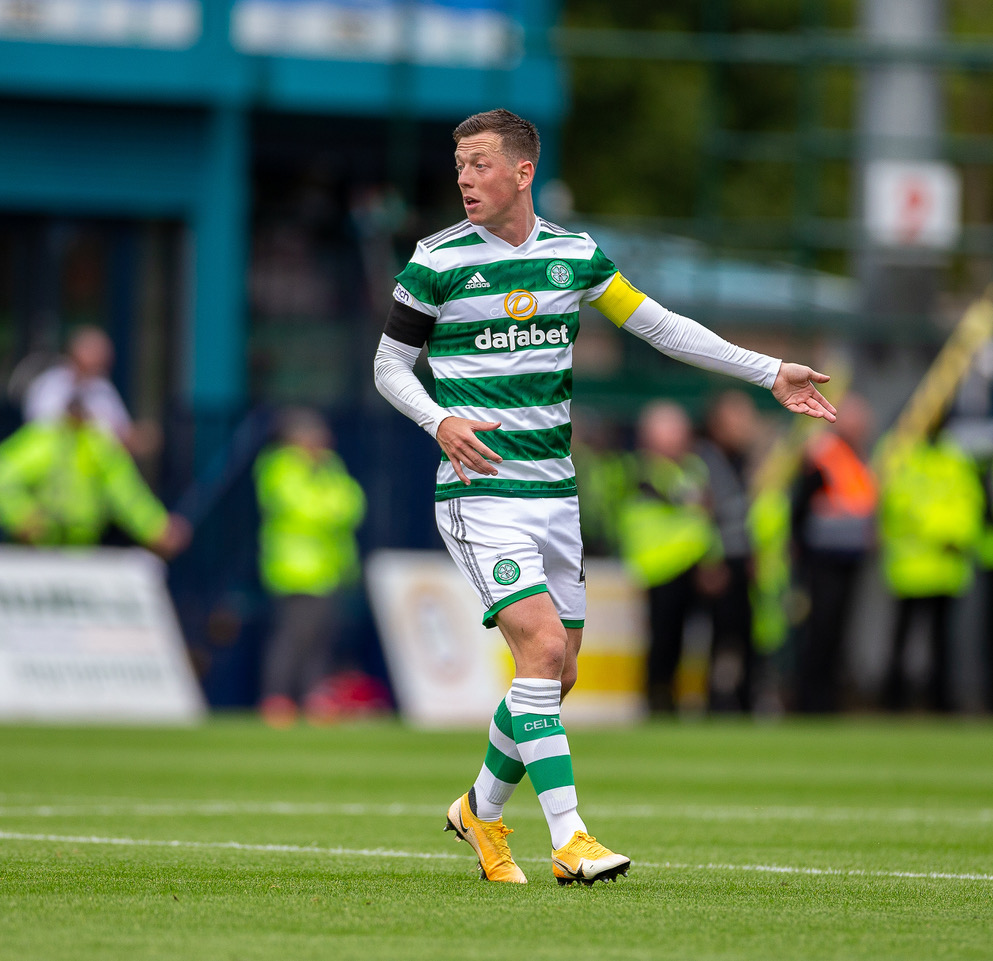 We were rescued apparently…
Moritz Jenz rescued Celtic with a late goal on his debut as the Scottish Premiership champions rallied to overcome impressive Ross County.

— BBC Sport Scotland (@BBCSportScot) August 6, 2022