There's nothing in the Chris Sutton column in today's Daily Record that Michael Nicholson or Ange Postecoglou don't already know. It is however frustrating to read click-bait material peddling stuff like Juranovic's head will be turned by interest from the Premier league – because it's the best league in the World – quoting a former EBT cheat no doubt picking up a few extra quid to put the boot into Celtic.
Why read that stuff? Celtic have a contract with Josip Juranovic and will sell him when the time is right and the price is right, not before. And it's worth noting that you don't sign for the Premier League if you move there, you sign for a club in that league and there's quite a difference if it's Manchester City or Liverpool who come calling as opposed to say Southampton or Brighton.
Juranovic knows this himself and will be looking to the Champions League and the World Cup before the end of the year. Star in both and the interest from the top clubs will be there, so even considering a move at this stage – even if Celtic were interested in selling – wouldn't be in the player's best interests.
And Celtic have been over this course and distance before, with the likes of Kieran Tierney for example. Celtic's valuation will be known by Juranovic's agent and not a penny less will be accepted. Celtic will want to wait until at least the January window to get their asking price clear in their own minds, but it would be unlikely to be less than the £25m Arsenal eventually agreed to pay for Kieran Tierney.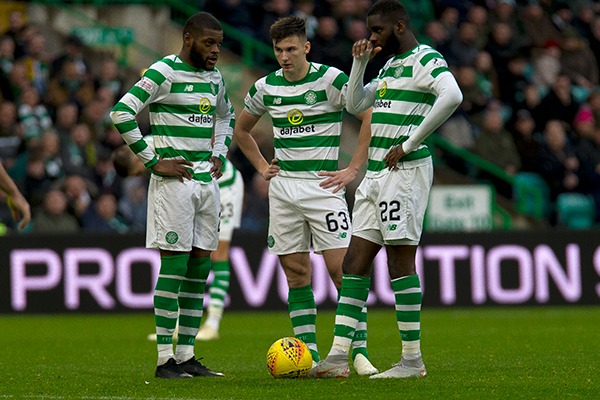 Tierney himself is the subject of a rumoured £50m bid from Manchester City. If that happens then Celtic will have sold two defenders to Premier league clubs for £37.5m and their subsequent transfer value increased to £145m.
"Juranovic will have a right time to leave Celtic. So will talented young boys such as Liel Abada," Sutton noted this morning.
"Same goes for the club. They will always have an optimum time to sell their gems. But that time is most certainly not now. In any case, for players such as Juranovic, it wouldn't make any sense. Clubs in the major leagues, England included, will be looking at the Celtic right-back. That's just normal practice. Croatia, heading to the World Cup, has a strong reputation for producing top-class players with Luka Modric leading the way in recent times.
"When you can hold down a spot in their national team as Juranovic does, you are going to attract interest. Put it this way, any club who isn't looking doesn't have a recruitment set-up worth its salt.
"This goes for all of the new guys that Postecoglou introduced and integrated into Celtic who made a mark. Juranovic looks to be in a superb position in terms of his career. Having just moved from Legia Warsaw less than a year ago, he's got the fans' backing and he's settled brilliantly into the squad.
"Juranovic has performed well, collected two winners medals already and he seems content at his work. Now, let's be clear, I don't know the guy at all. Never met him. But everything you hear about him says he's strong within the group and a popular one amongst the squad.
No matter what you think he is valued at right this minute, you have someone who is about to walk onto the group stage of the Champions League.
It's a no-lose. If Juranovic plays against the best players in Europe and Celtic take a couple of hidings, he won't get blamed. No individual will. It'll just be seen as down to the quality of the opposition.
The flip side is that, if Juranovic has a stormer against a Vinicius Junior or a Kylian Mbappe and his team wins a game against Real Madrid or a PSG, his value will double on the spot. Same goes for Abada if he tortures a Barcelona full-back. Or if Jota does it on the other wing against Chelsea. Or Kyogo Furuhashi destroys Virgil van Dijk and Celtic beat Liverpool."