BEAUTIFUL SUNDAY'S Man of the Match held a Media Conference at Lennoxtown yesterday as the events at Ibrox at the weekend continue to dominate the sports news agenda. There was just so much to cover around that game. Now there's one incident that Jullien has shone a light on and should surely be the subject of action from the Scottish FA's Compliance Officer.
Alfredo Morelos, who has 'form' in these matches – not to be confused with goalscoring form, unlike Morelos, Jullien had a shot on target on Sunday – stamped on the Frenchman's foot as Celtic set up to defend a set piece. This deliberate action was missed by the referee Bobby Madden – who had a great game when compared to the referee in the story we told you yesterday, Celtic captain George Paterson, a Biased, probably Drunk Referee and the SFA's Response – see HERE – so is tailor made for Clare Whyte the Scottish FA's Compliance Officer. Perhaps we'll hear from her today?
"That's the game. He is a good player and one who tries to use a trick to disturb a defender. He stamped on my foot, but that's part of football. It's kind of like trash talk. There are things like this in every sport," Jullien told the Celtic Media Conference as reported by Daily Record. You can watch his Media Conference courtesy of Celtic's You Tube channel at the end of this article.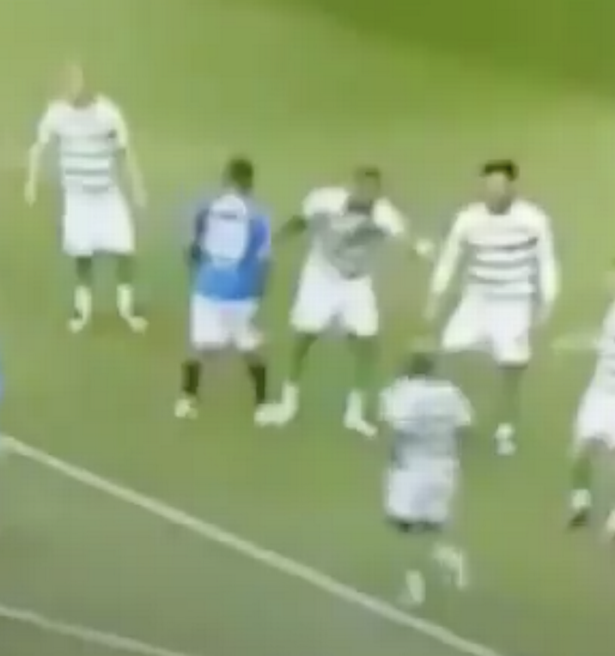 "Sometimes the crowd can make more of it, but, as I say, it's part of the game. I said to him after he stamped on my foot, You can come more and more for more than one time. The more you come at me, the more the zero stays on that scoreboard.
"I told him that this is my strength and this is where I come from. A guy like him is not going to put me down. No one is going to put me down.
"If I am still on the field and if I can stand up, I am going to say what I can say. I just said to him, 'Come to me and we're going to have a fight, for sure. But with me it's going to come from within, from my heart. I will be ready'."
Morelos seemed to run away at that point leaving Bobby Madden to try to argue his case.
Jullien certainly turned a corner at Celtic with that high quality, battling performance in Govania, and he was rightly awarded the Man of the Match award, despite there being plenty of contenders, all wearing Hoops.
"In this modern era, we have a lot of defenders who can play football. Players evolve with time and the more they can play football at the back.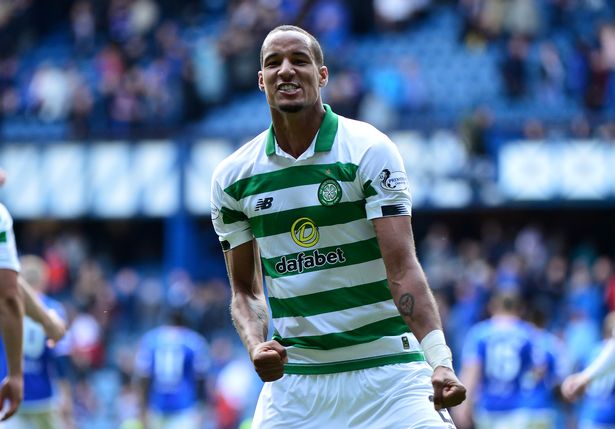 "But some need players to fight. Our first job is to defend and sometimes we have to show some strength."
Jullien accepts that it's taken him time to settle into life at a huge club like Celtic were the expectations are enormous. He'd been quiet on the park as he took time to get a little more comfortable around his teammates.
"I wanted to say something but just kept quiet. So, the first time I shouted at someone it was Jozo and just after that he said the same thing to me. It was a funny moment!
"It was a little thing. This happens. Things come out. When you feel comfortable, you find it easier to say things and you say the words more softly and the guys understand me.
"Communication is a big part of football. What we say before each game just before we enter the field is: Communicate, communicate.
"It is more important in my position because we see the game. Sometimes the strikers and midfield don't see the game so much because it's behind them."
Jullien, with some of the other new has a chance during the International break to take care of personal matters, like finding somewhere to live in Glasgow.
CLICK ON GREEN 'NEXT' BUTTON AT TOP TO CONTINUE READING