It's absolutely astonishing that Hugh Keevins is still in a job…
Shug Keevins is well-known for his anti-Celtic drivel so we shouldn't be surprised by what he says on the radio or writes in his weekly newspaper column.
🙈 Not Photoshopped: pic.twitter.com/fXLnxh9P85

— 🍔 Gastro Celtic 🍀 (@Gastro_Celtic) November 12, 2023
But even by his own standards he seems to have lost the plot completely this time. He actually said he'd be astonished if Brendan was still be in his job at Celtic next season.
I'm astonished auld Shug still gets paid for this drivel. Whether that's on the airwaves or in the rags, he is clearly a confused old man who has been proven wrong on almost nearly every occasion.
Brendan Rodgers facing Celtic nightmare before Christmas and I'll be shocked if he's still in charge next season | Hugh Keevins
https://t.co/w9GCUrrd0s pic.twitter.com/YN7R9Kf8S7

— Daily Record Sport (@Record_Sport) November 12, 2023
This new attack on our club by Shug has no substance to it whatsoever. He's claiming we could be in for a nightmare Christmas with theRangers coming to beat us at Celtic Park to topple us off the top of the table.
Of course you can never say never in football, but we have only dropped four points out of a possible 39 that were available. That's the form of Champions. Yes, our European form hasn't been great so far at leastl, but domestically we are unrivalled.
So yesterday it was Hugh Keevins berating Celtic suggesting we are in free fall & our manager will be sacked by Chrimbo. Today its Keith Jackson stating Celtic fear Clement. 8 points clear, undefeated. EVERY Gers manager, we get this sh1t. How's it worked out so far ?

— Carlo 🏴󠁧󠁢󠁳󠁣󠁴󠁿🇺🇦 (@carlor1) November 13, 2023
We've amassed 35 points and are unbeaten as we sit eight points clear in first place. That's a record that should be applauded, considering we started the new campaign with a new manager and have had horrendous luck regarding injuries.
Where was Keevins' fury towards theRangers last season when they were embarrassed in Europe? Or their downtrodden, dismissal campaign that saw them finish empty handed, yet again?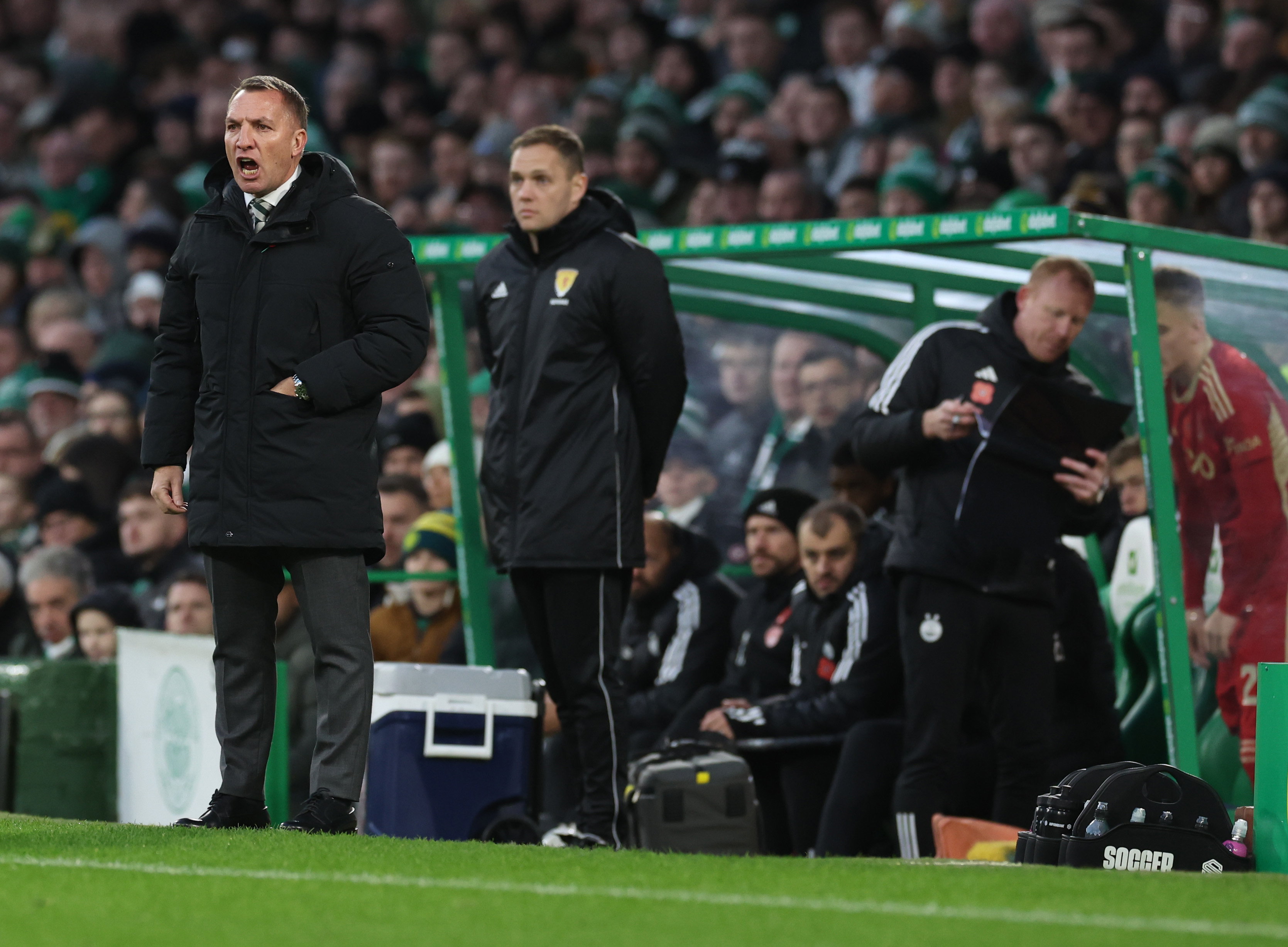 It was non-existent as the end of his career in 'journalism'  is taken up criticising Celtic, he revels in it. He's an odious old toad. Let's hope we shove his words down his throat, and the odds are extremely high that we will, as he's always off target with his claims.
hugh keevins is an absolute state

— 🇮🇪Paul🍻🇵🇸 (@snidey_bhoy) November 11, 2023
You would think they would get bored of this pish, it always comes back to bite them in the arse, keevins and miller says it all pic.twitter.com/rImEppKd4G

— Quinn67 (@DeclanQ33714202) November 12, 2023
Hugh keevins circa 14.25pm via radio 'its a very different title race now clement is in charge.'

16.30pm. Celtic 6 – Aberdeen nil.

Yes it is mate, it's more daunting for them !!

— George Quinn (@sass1888) November 12, 2023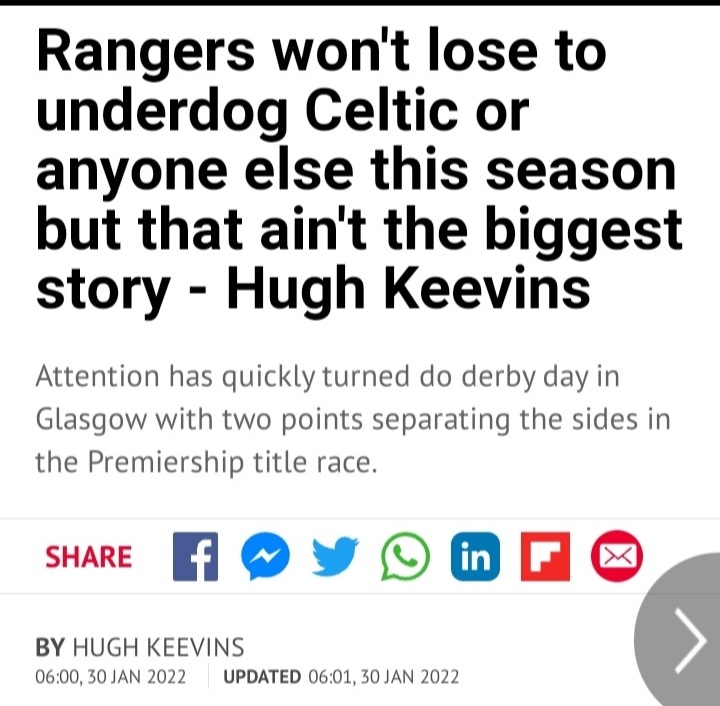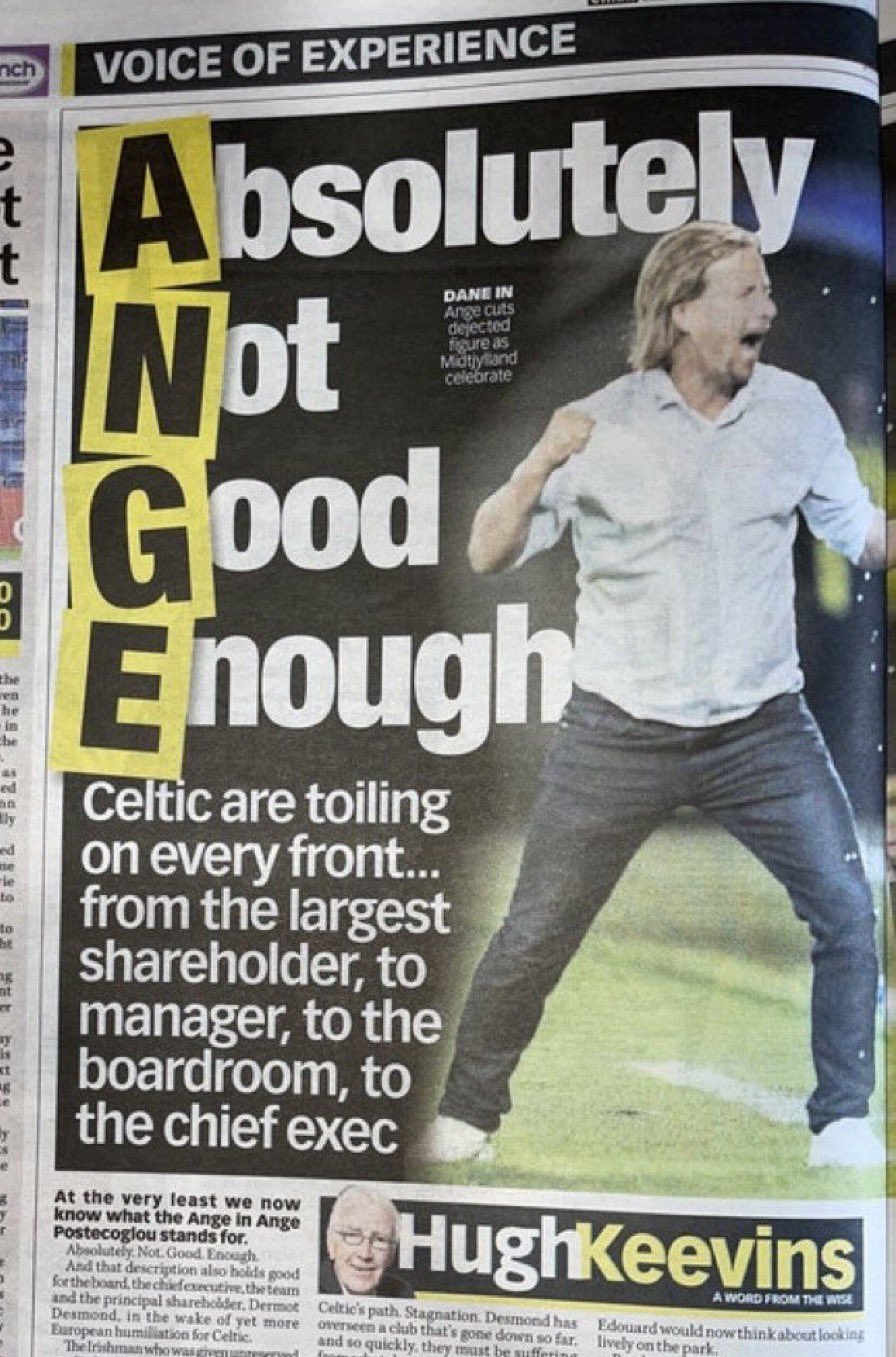 Just an Ordinary Bhoy