It still seems surreal that Kenny Miller ever actually played for Celtic. He lasted one year and wasn't a resounding success before crawling back indirectly to the various editions of the Rangers.
It seems that some people still wonder what led him to signing for Celtic back in 2006, fortunately we didn't have to see the true snaky version of himself that causes dressing rooms to implode and managers to lose their jobs.
Certainly the Celtic support wondered why the club had signed a player who although always tried his best looked to have a poor touch and certainly did not look like a natural born goal-scorer. In fact he was known by the Celtic support as 'Kenny Misser'.
Miller discussed the move in a recent Football Daft podcast that was reported on by The Sun. It seems that Champions League football was the main reason he decided to move back to Glasgow.
Speaking about signing for Celtic he said: "At that time I had a lot of options to stay in England, go abroad.I had five brilliant years at Wolves but I felt it was time to move on. I felt going to Celtic at that time and playing in the Champions League. I had a wee taste of it with Rangers, but I had only played one game.
Asked about any concerns he had over how the Celtic fans would react to the club signing an ex-Rangers striker, Miller said: "It came into it. Obviously it crossed your mind, everything does.
"But I'm quite headstrong with that stuff and I believe that if I go and do what I do, which is go and be a good professional, a good teammate, I always believed that would get noticed and appreciated.
"That year, it was a successful year. It was the last 16 of the Champions League, a title and a Scottish Cup.
"I scored goals in the Champions League as well. I got a couple of goals against Benfica and the winning goal against Copenhagen."
Although he didn't quite reach Mo Johnston levels of notoriety with this move, it's still pretty impressive to be disliked by both sides of Glasgow. Johnston has also been the subject of discussion today on The Celtic Star with David Potter article 'Mo Johnston – Time does not heal, 'no such forgiveness is possible'..see HERE and this was followed up by this one,Maurice Johnston – Unforgiven for doing the unthinkable, hated for humiliating Cesar…see HERE.
Kenny Miller had a couple of hot streaks in his career, but he will mostly be remembered as a hard working but fairly limited striker who would produce the occasional moment of brilliance for Scotland. He'll also be remembered fondly for being on the receiving end of that outstanding challenge from Jozo Simunovic in the 5-1 thrashing that Celtic dished out to the Rangers in April 2017.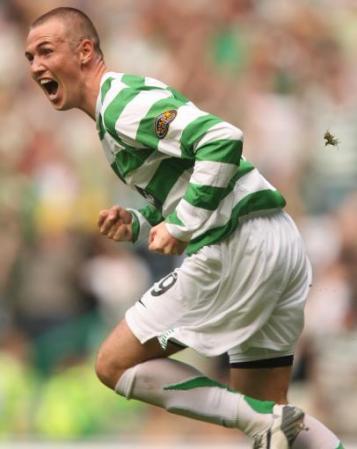 Even if his wife still believe's he's some sort of top quality player, he was a big part of a woeful Dundee side last year and is now still plodding with a Partick Thistle team who look like fighting relegation rather than pushing for promotion.
At least he was honest with his reasons for moving to Celtic. You could only imagine the uproar that would've come from comments like "I've always wanted to pull on the shirt" or "it was a boyhood dream" or something like that.
Thankfully, he still gets to achieve his dream of playing in "European" competition at Partick this weekend. Admittedly it's against a Welsh team in the biscuit cup, but beggars can't be choosers.
David Potter mentioned a few weeks ago that the Green Brigade had no business questioning what Kenny Miller does in the privacy of his own home in a rather humorous aside to this story.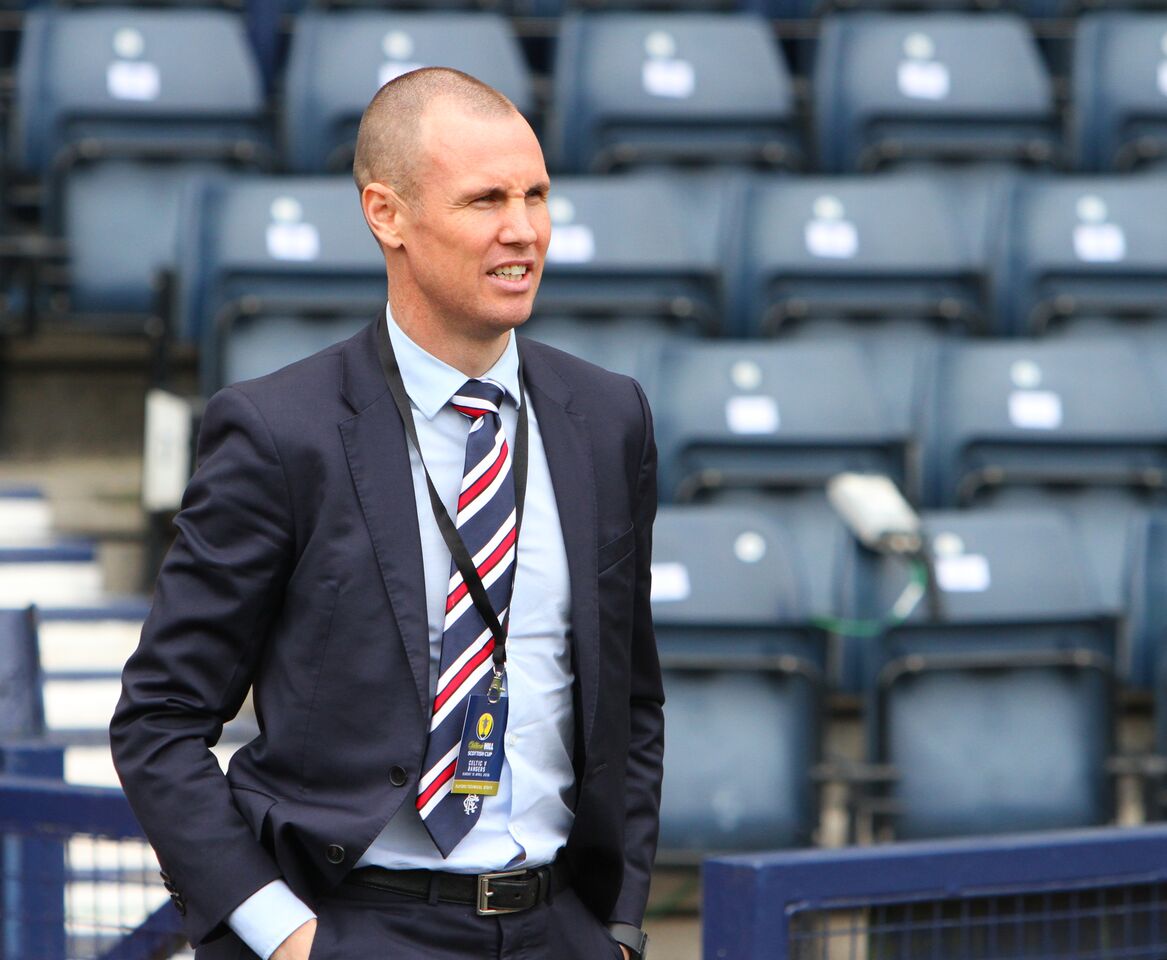 He's also been talking much more controversially about the circumstances that resulted in him leaving the Rangers under a cloud to say the least. And he's been pointing fingers at people behind the scenes over at Ibrox. All this on the day when the Takeover Panel announced that Dave King had been given the 'Cold Shoulder' for a period of 4 years.
You never know, that news might just warm the heart of the ex-Celtic striker Kenny Miller.