Following Scotland's 3-0 victory over Ukraine, Kieran Tierney revealed that he has been receiving tips on how to play the inverted full-back role from current Celtic full-back Greg Taylor.
The former Celtic star headed to the Premier League to sign Arsenal in a £25 million deal in 2019, while Taylor arrived in Paradise from Kilmarnock in the same summer. Replacing Tierney certainly was no easy task, as the former Celtic full-back certainly left his mark at the club, and played his part in Celtic's incredible Invincible season, which was covered so brilliantly by Matt Corr in his Celtic Star book.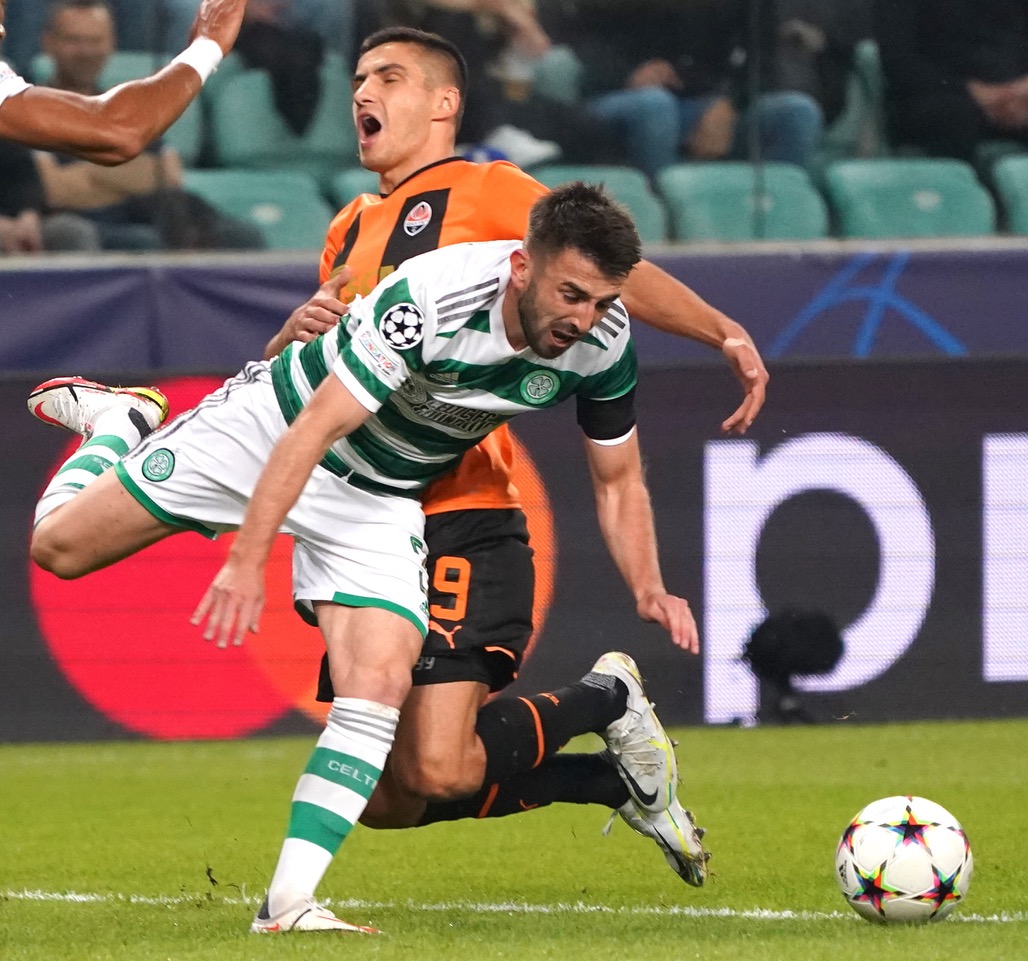 Greg Taylor replaced Kieran Tierney in the closing minutes of the Scotland International match in midweek and afterwards KT went on the record to show his delight with Taylor's silencing of critics as he shows off his high standard of play in Ange Postecoglou's exciting Celtic side.
Speaking to Football Scotland, Tierney was asked what his thoughts were regarding Taylor's recent performances.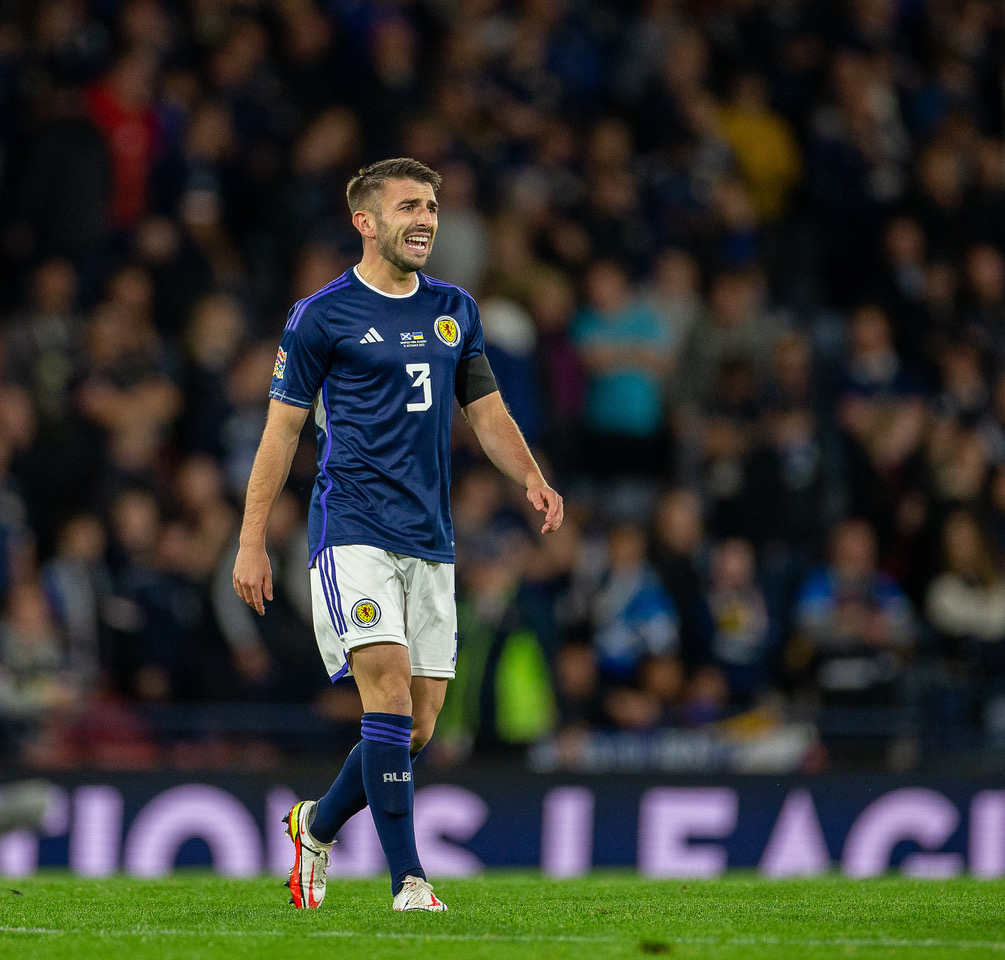 "Aye, brilliant. Inverted full-back, that's how we play down there. I watch him every week, trying to take tips from him. It's brilliant to see him doing so well because he's a great guy. I'm really close to him, I speak to him a lot. so yeah, I'm buzzing for him."

"We watch each other's games, always, and text each other as well. It's a new role for me and it's a role where he's really comfortable in. It's great to watch him and he's been one of Celtic's best players this season."

"Greg just keeps working hard, Greg's attitude is brilliant. as I say, I'm delighted to see him doing so well. He's a great guy who deserves all the credit that he's getting just now."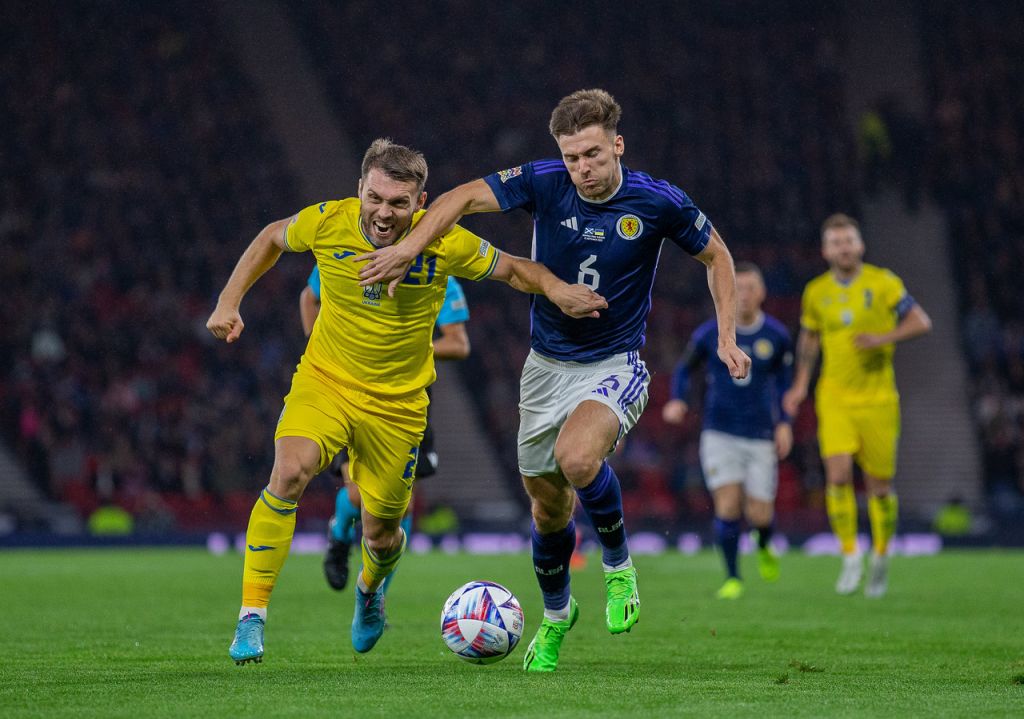 It's great to see the current of former Celtic full-back bonding over their respective team's style of play and using each other to better themselves. With Tierney and Andy Robertson playing ahead of Taylor in the Scotland team, he is struggling to get a start amid such incredible quality for the left-back role.
However, if Greg Taylor keeps up his current form, he will surely get his chance to start for Scotland.
🏴󠁧󠁢󠁳󠁣󠁴󠁿 Kieran Tierney 🤝 Greg Taylor 💚

"He's been one of Celtic's best players this season"

Full quotes 👉 https://t.co/jvlmTxSuZX pic.twitter.com/mdoaBTRCIZ

— Football Scotland (@Football_Scot) September 22, 2022
Kieran Tierney in uncompromising mood at Ibrox. I thought he had a fine game for Scotland the other night. pic.twitter.com/Tyjn3Ig6mW

— Lisbon Lion (@tirnaog_09) September 23, 2022