This was poor! It was feckless, lacking in imagination and generally low-key with so many players simply not delivering today – Forrest, McGregor and particularly Edouard were all someway off their best, and in truth, they never came close to getting the winner that we all so craved.
Frankly, we never looked like scoring.
Excuses about empty stadia and artificial pitches simply will not do. One will be with us for some considerable time and the other will be with us all season. We all want to see Celtic playing on grass with the legions roaring them on…but this is 2020, and we are in the real (or possibly the unreal) world, and we simply have to adapt. Good players and a good team will win through whatever the circumstances, and if we are to win the much coveted Ten-in-a-Row, we are simply going to have to learn how to deal with all that.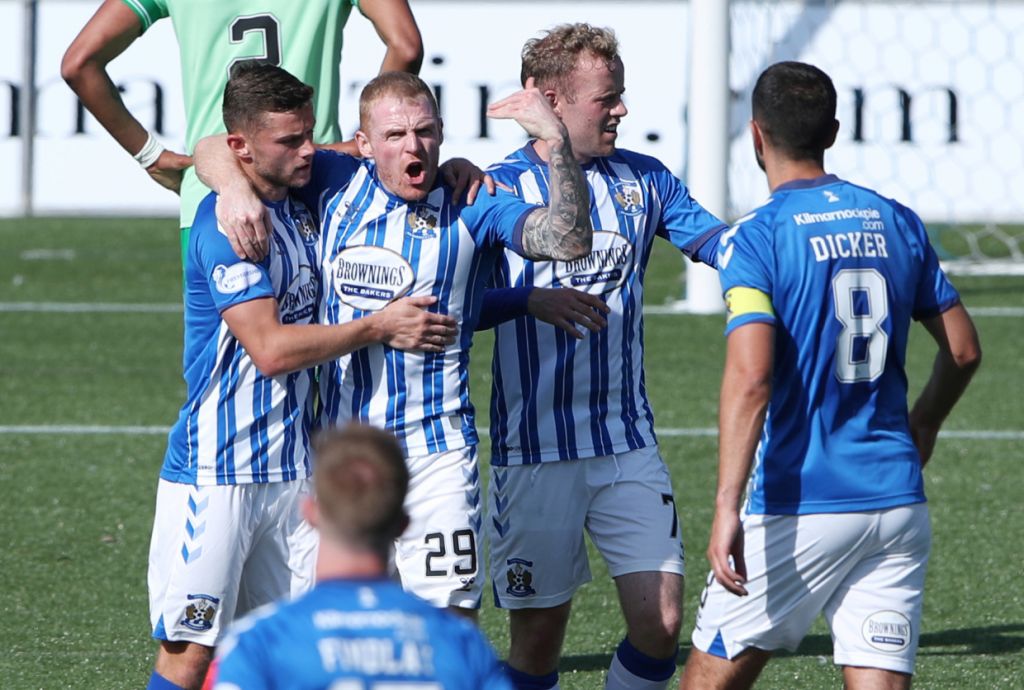 Kilmarnock played well for their point. It was what they set out for, and the commentators were correct to say that they knew how to block. But Celtic showed a dismal lack of ability to break them down.
Why did we not widen things? Why not try things down the wings when they were clearly not happening for us in the middle? Where was the visionary passing from the midfielders? Why did the forwards not run around to find space and draw defenders out of position? Yes, the weather was hot, but it was hot for Kilmarnock's players as well.
Ryan Christie possibly deserves pass marks, thanks to his goal, but he was quiet. Too many players were nowhere in sight – Elyounoussi was so invisible that we forgot he was playing, Forrest had as poor a game as I have seen him having for a long time and one wonders whether Edouard's head is being turned by this constant transfer talk. Or did last week's hat trick go to his head? We certainly need a better performance than that from him.
And that penalty! I was always told "Don't foul unless there is some need to do so" and "Don't foul ever in the penalty box". There were about three fouls involved in that penalty! It was unnecessary and simply stupid, and we suffered for our stupidity. If we had kept it at 1-0 until half time, then it would have stayed like that, I think.
Clearly Neil will have to have a word with a few of his players! Andy Walker talked about "calamity" and "disaster". It was hardly that at this stage of the season but it was a blow. We do have 36 games in which to recover, but we simply have to up our game after this. St Mirren will also provide an empty echoing stadium on Wednesday night and a team that will be desperate to win a point. We simply must do better!
David Potter
Julien let's us down need a centre half pronto and empty stadiums will affect us imo

— Paul the tim (@paulthetim) August 9, 2020
My wish list has been the same for a while. A strong CH who won't be bullied, a creative midfield player that can thread a pass and a wide player to put pressure on Forrest/Mo. It is time for sensible investment in a side that needs freshened up. HH

— Celtic Gossip (@CelticGossip) August 9, 2020
Im not going to blame the pitch, kilmarnock deserved a point. Very poor from @CelticFC lack of urgency, no goal threat and some awful passing. I'd hope some quality is in the pipeline as we certainly need it. HH

— Celtic Gossip (@CelticGossip) August 9, 2020
Awful pitch, awful picture, awful commentary, awful game of football. Did I mention it was awful?

— Brogan Rogan Trevino (@BroganRoganTrev) August 9, 2020