MOTHERWELL defender Cedric Kipre today won his appeal against the red card he was given by Craig Thomson in the 0-0 draw with Celtic at Fir Park on Sunday.
Kipre, who was also sent off against Celtic in the Betfred Cup Final last November, was involved in an incident with Scott Brown just before half-time. There was a bit of pushing and kicking going on but most observers would have described it as 'handbags' and a word in the ear or a yellow card at worst.
Thomson though decided that the kick-out by Kipre was a stamp – he indicated this – and issued a straight red card.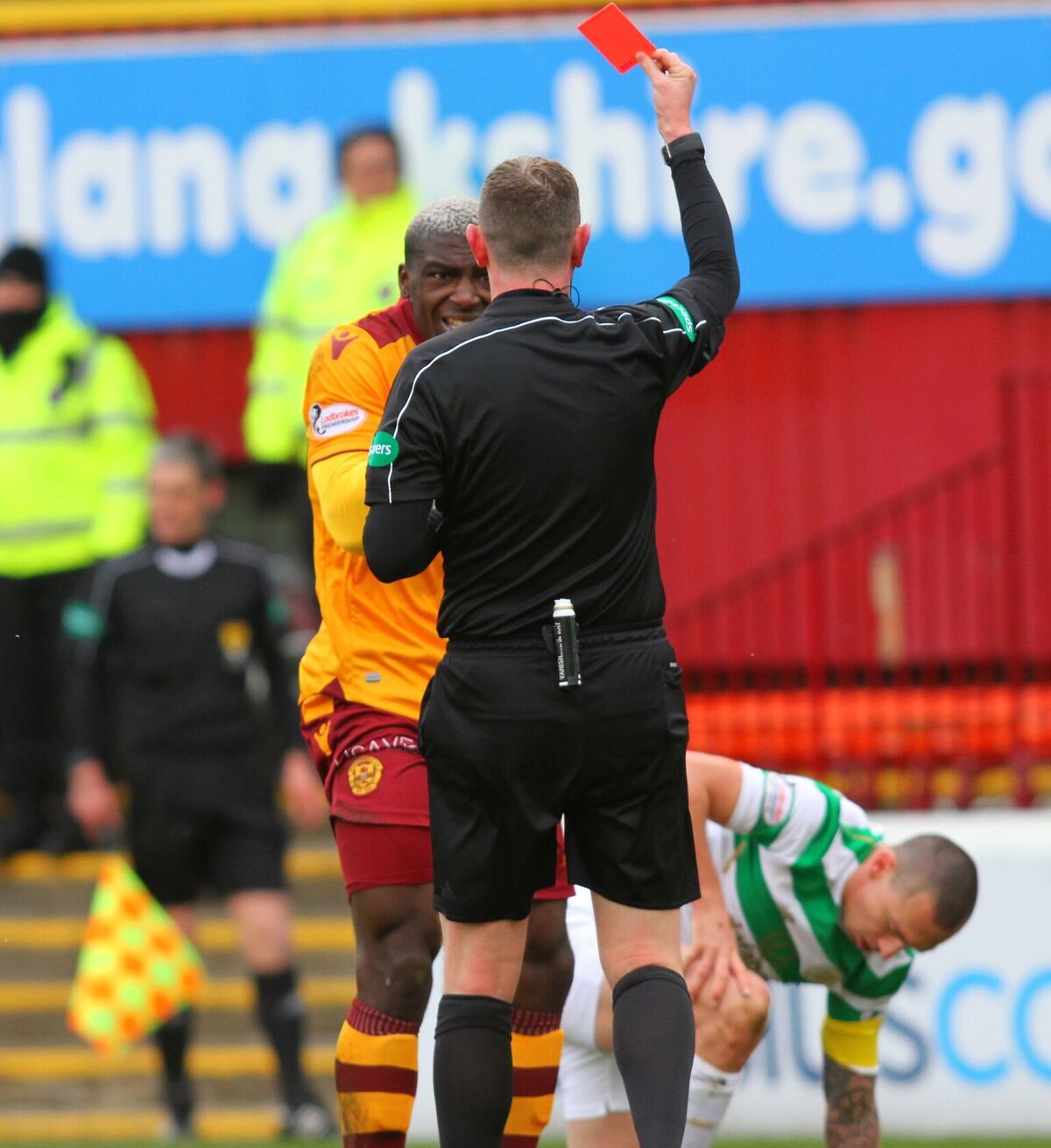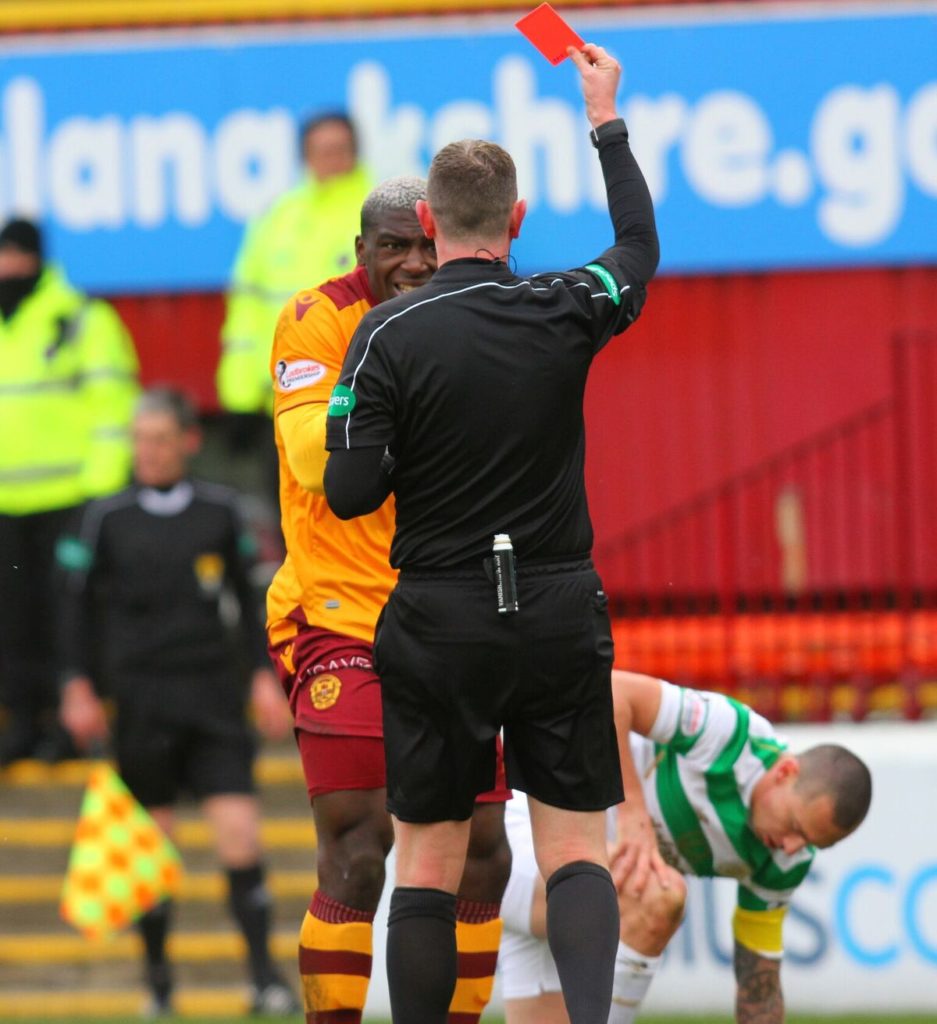 Other than his wee push to the Motherwell player's chest, Scott Brown was completely blameless in this – despite what those with agendas have been alleging all week.
Motherwell did NOT appeal the Cup Final red card but did decide to gamble the £1000 fee – which is lost with a failed appeal – on their man this time around, and they have been proved correct to do so as the Panel have decided to downgrade the red to a yellow card.
This is probably the view of just about anyone who watched it so there is some common sense in the game after all. Thomson, though wasted a really good game. It was more enjoyable at 11 v 11 and with Motherwell having a go and looking for the win. You get the feeling that had Thomson got the call right and issued Kipre a yellow at the time, then there would have been goals in the game.
Anyway, today decision means the Ivorian defender will be available for Motherwell's next match which is against Rangers.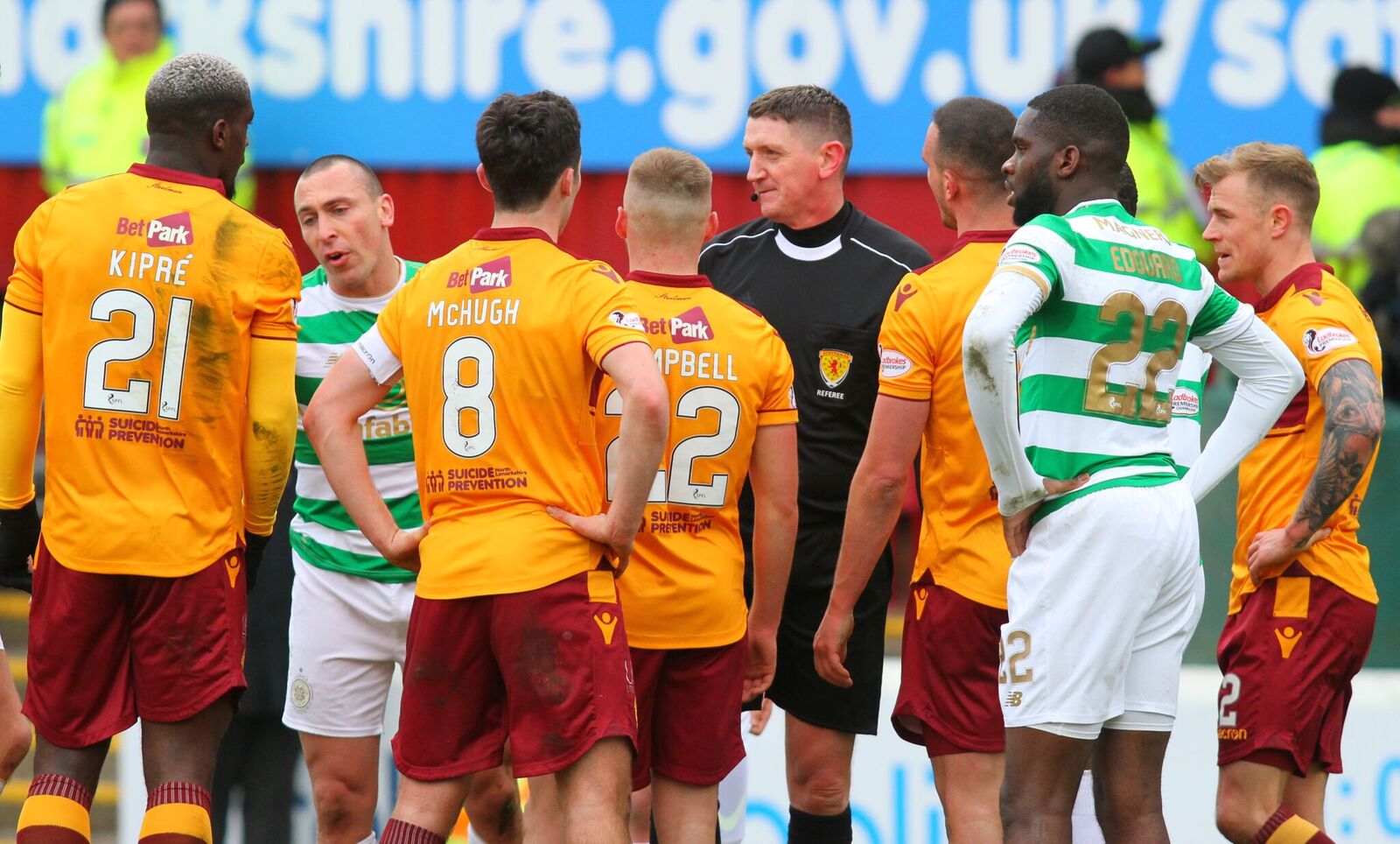 Motherwell have issued a statement, nice in a way, as issuing statements seems so last year in Scottish football…it says:
"Cédric Kipré has won his appeal against the red card shown to him against Celtic.
"A claim of wrongful dismissal was accepted by a judicial panel at Hampden Park on Thursday, overturning the decision and cancelling a resulting two-game suspension.
"A yellow card will instead be added to the player's record for the incident.
"Kipré will now be available for selection for Motherwell's next match at home to Rangers on March 31.
"The judicial panel ruled that Kipré's actions did not use excessive force or brutality against his opponent."
The Motherwell manager, who got involved with Scott Brown at half-time over the sending off, added: "We are pleased that the panel ruled in Cedric's favour.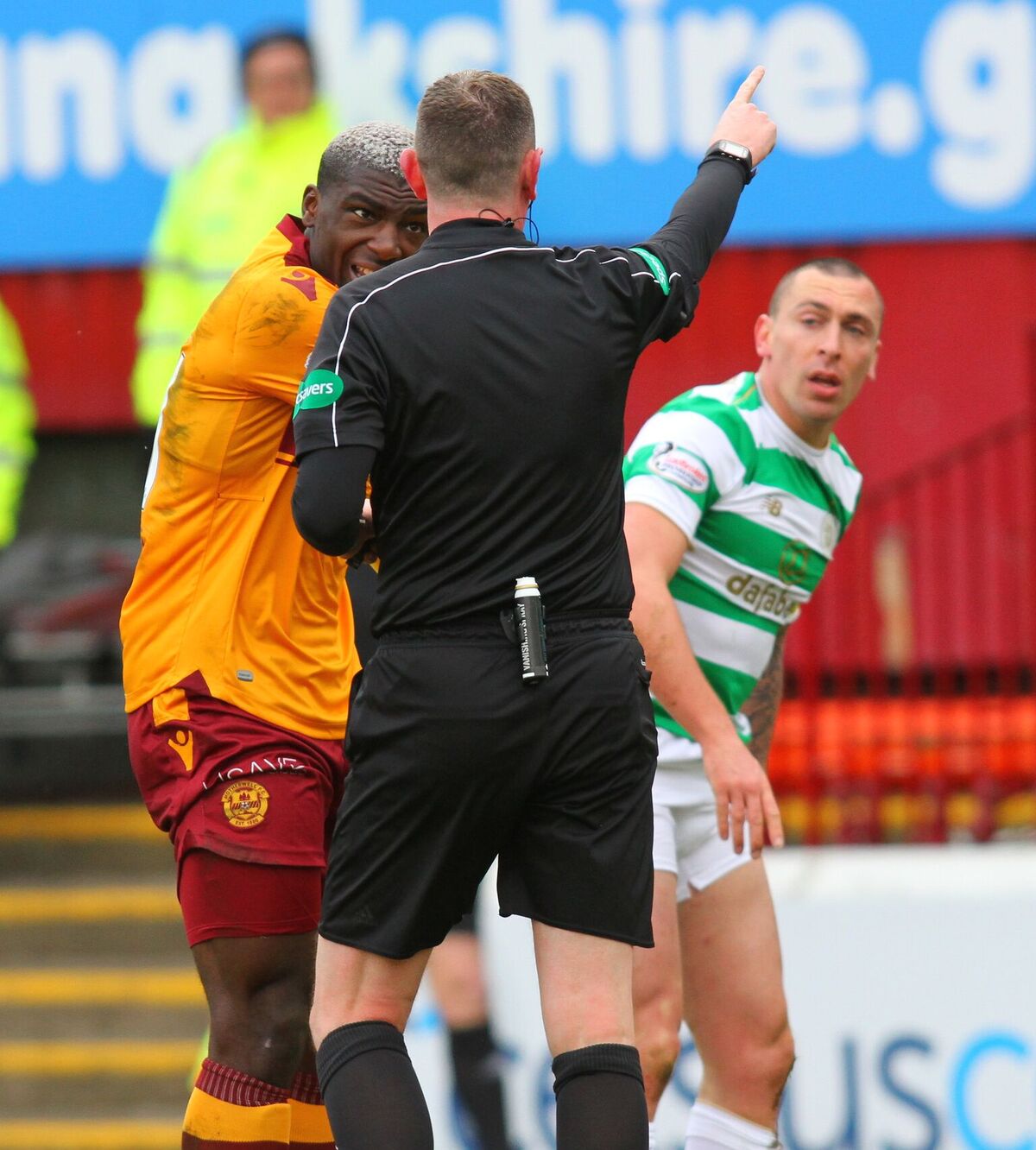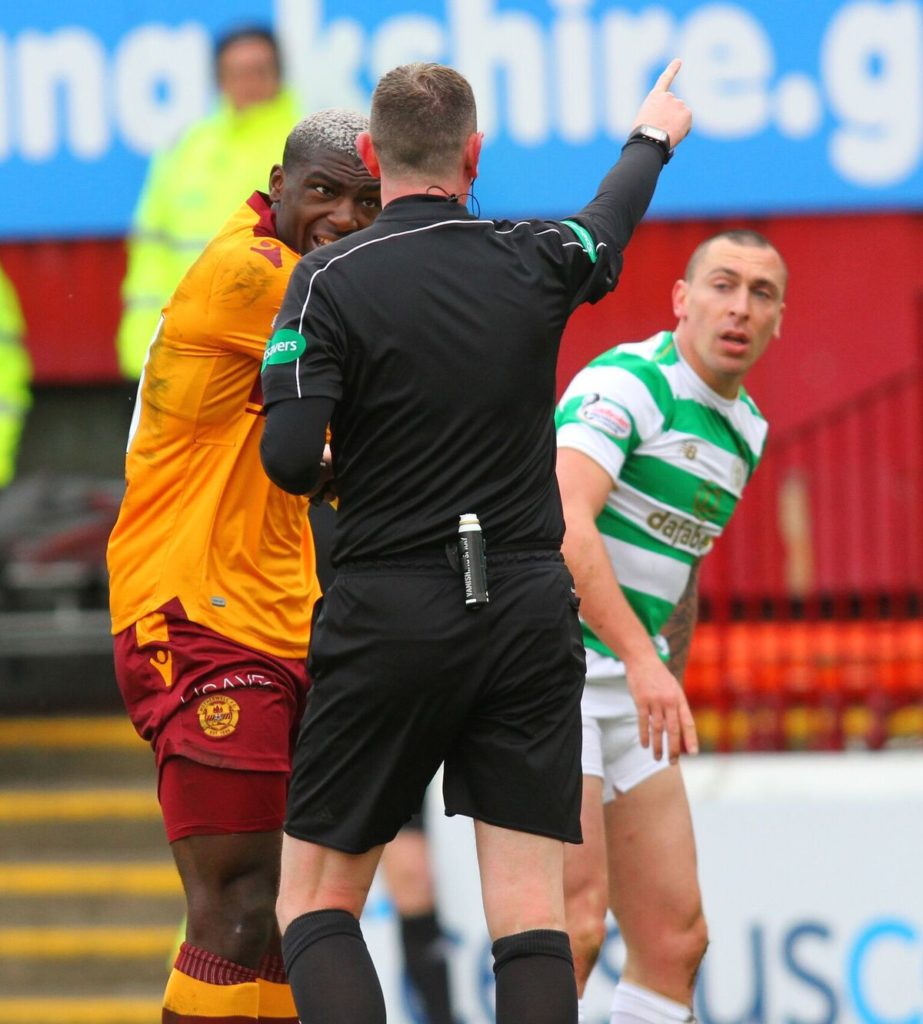 "It is a sensible outcome, something that all parties afree with.
"Cedric is now available for our upcoming games, which are hugely important as we try and reach the top six.
"We can now draw a line under things and move on," said Stephen Robinson.
The player, speaking before the Appeal decision described what had happened: "I tried to win the ball. I then fell down and I wanted to stand up, but he pushed me away.
"My first reaction was to try and push him as well, but with my foot."