Kris Boyd has been quite vocal about his support for the Rangers heading into the League Cup final and has even tipped them to lift the trophy by beating Celtic. But he has admitted that he is worried about the lack of pace in the Rangers defence.
Both Celtic and the Rangers have been in good form this season, which means that today's final could be decided by the minutest of details. Each team will look to capitalize on the other's weakness and take full advantage. In the case of Celtic, it could have been their injury problems but they have managed to recover and might field a full-strength team at Hampden Park. In the case of the Rangers though, it might quite well be their defence.
It is no secret that Connor Goldson an Filip Helander are not the fastest defenders in the world, and they have crumbled under pressure situations in the past. One just needs to take a look at mid-week's game against Aberdeen for proof where they gave away a 2-0 lead to draw the game. Connor Goldson in particular has been haunted by Edouard in the past as well and would not be too keen on taking on the Frenchman again, this time with the stakes raised even higher in a League Cup final.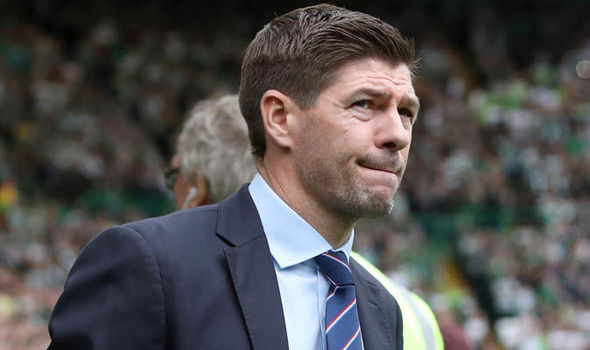 As a result, Kris Boyd has admitted that he is worried about the centre-back pairing of Steven Gerrard's side. Boyd told the Scottish Sun:
"The Rangers centre backs worry me. There is a real lack of pace with Connor Goldson and Filip Helander and that's Celtic's strength.

"If either of those two defenders drift off and fall asleep then Celtic could take full advantage. But this isn't a time for Steven Gerrard to tinker with that part of his team.

"I just can't see (the) Rangers being as sloppy again, which is why I fancy them to lift the cup. Celtic's domination has to come to an end at some stage and I have a feeling it might just be this weekend."
With Edouard hopefully back in the line up, and the pressure of a final on their shoulders, it will be interesting to see how the Rangers pair cope up. Anything other than perfection could cost them the title.
ALSO ON THE CELTIC STAR…
Huge Fail as Union Bears' Hampden Tifo Cancelled but 'Green Brigade have a display planned and is going ahead'
League Cup Final Tactics, Part 3 – Out to Attack Celtic to bring the Cup Back
League Cup Final Preview – 'Celtic have the better players,' says David Potter – 'We shall prevail'