KRIS BOYD was hit with a coin during Celtic's last gasp 1-0 victory against Kilmarnock at Rugby Park. The most obvious joke is that Boyd wouldn't be hard to miss, but coin throwing is hardly a laughing matter.
Just ask Hugh 'Clink' Dallas, he who likes to joke about Catholics, as is the usual demeanour of his ilk, and who I was somewhat distraught at seeing turning up on BT Champions League coverage as UEFA's VAR man. Perhaps old Clink's experience at Celtic Park with projectile currency (at least it had an image of the MBE referee's beloved Queen on it), has fuelled his passion for more visual scrutiny in football? Or perhaps he's like the proverbial bad penny. No pun intended, I swear.
I realise that I've said coin throwing is no laughing matter and then proceeded to make a series of probably ill-judged gags about it, but there's a reason for this and the reason comes from a decidedly anti-coin throwing place. In Scotland we take the old fitba a bit too seriously sometimes. We, as in the collective footballing 'community' (urgh), fuelled by a self-consciously inflammatory media, have a tendency to react to fairly innocuous events, such as some fans running on a pitch, or a late Scott Brown tackle (never mind a late Scott Brown goal, which really tests the infamous stiff upper lip of the Peepul – but more on that later), like the Assassination of Archduke Franz Ferdinand.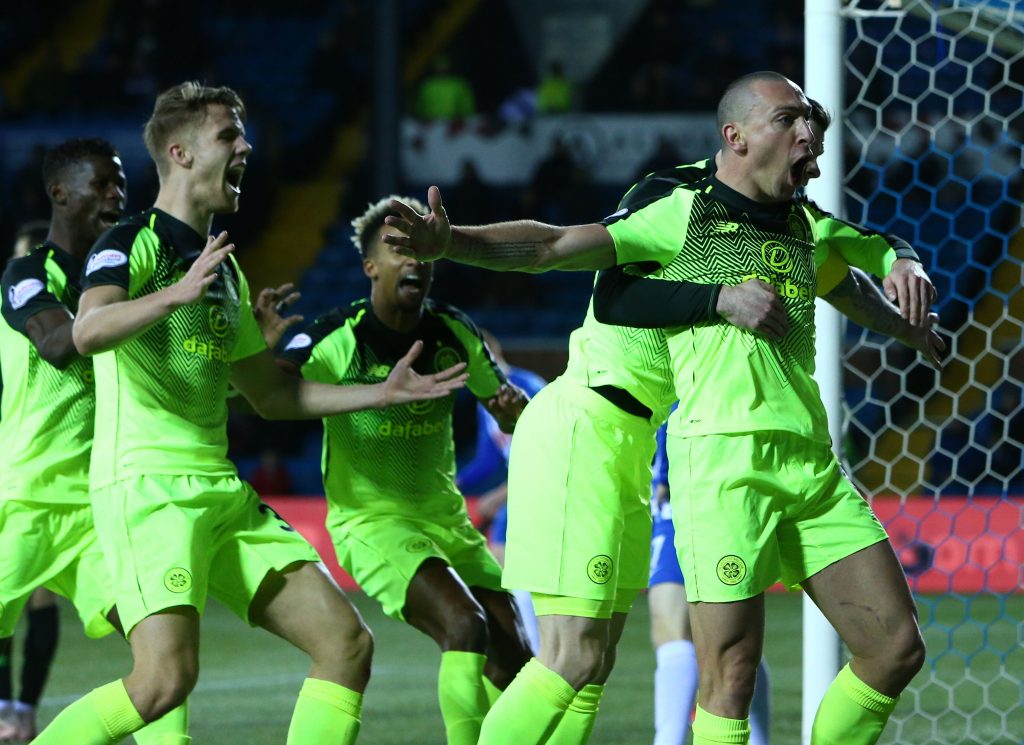 You'd think, following certain weekends, the first few shots of a war had been fired.
Sometimes after a weekend of the fitba, the hyperbole that follows in the media would (and does, as I've seen first-hand), genuinely baffle football fans from other countries. Even the formerly staunch Mark Warburton, after the first of Sevco's freak victories over us, couldn't believe the manner in which the media rounded on poor old Ronny Deila.
Yes, we hate losing to them, whether in their old or current form (thankfully the latter is more rare than a four leaf clover), and I myself confess to sometimes making obscene and hyperbolic outbursts (within the confines of four walls and usually) over fitba, but the attacks on Ronny were vicious and relentless. Many Celtic fans, though angry at losing, stuck up for him through this period and the Norwegian would be welcomed back to Paradise with open arms.
But the media loves nothing more than to fuel the hate and the scorn, especially when it comes to all things Celtic. When it comes to formerly Old Firm and now Glasgow Derby games, they often use overly violent language – conjuring the imagery of war and militarism. Then, on cue, they react with horror when things occasionally spill over. 

Which brings us back to Kris Boyd, unfortunately.
I say 'unfortunately' for two main reasons:
1) I don't want to talk about Kris Boyd. Ever. His opinions are meaningless to me. The only time he's registered with me in the past few years is when he scored the winner against the new incarnation of his old club at Ibrox last season. That was quite funny for a while.
2) The fact that he has been hit with a coin thrown by a Celtic fan.
I don't care how much us Celtic fans hate the former Ibrox poacher – to throw a coin at someone is the act of a coward. If identified, the culprit should be banned from ever attending another Celtic fixture. Boyd's opinions, regardless of how ill-informed and malicious in intent they may be, are something he's entitled to express without fear of physical harm.
He might be obnoxious, but his ramblings are not worth him losing an eye over. I know the coin 'only' hit him on the arm, but not only could it have struck his eye or his head, but it could've struck the eye or the head of another fan. As I said, those who throw coins at football matches are cowardly scumbags.
But, though this isolated incident is rightfully condemned, I can't help but notice it's part of a media panoply of what might be termed as anti-Celtic stories to emerge since Broony's dramatic last minute winner at Rugby Park all but secured 8-in-a-row.
It's almost as if they can't take it.
Browsing through the papers, I see bizarre stories of videos of Celtic fans singing songs about Sevco's notoriously sectarian 'kitman' Jimmy Bell emerging. In the song, Bell is referred to in the same way Boyd was yesterday – the only problem with this is that I doubt Jimmy Bell would disagree with the first part of that epithet.
This is the same ultra-staunch Jimmy Bell who seemed to have refused to join in the one-minute-applause in recognition of Celtic and Scotland legend Jimmy Johnstone. All of the old Rangers staff joined in, but the scowling-faced Bell kept his hands firmly by his crotch. Why?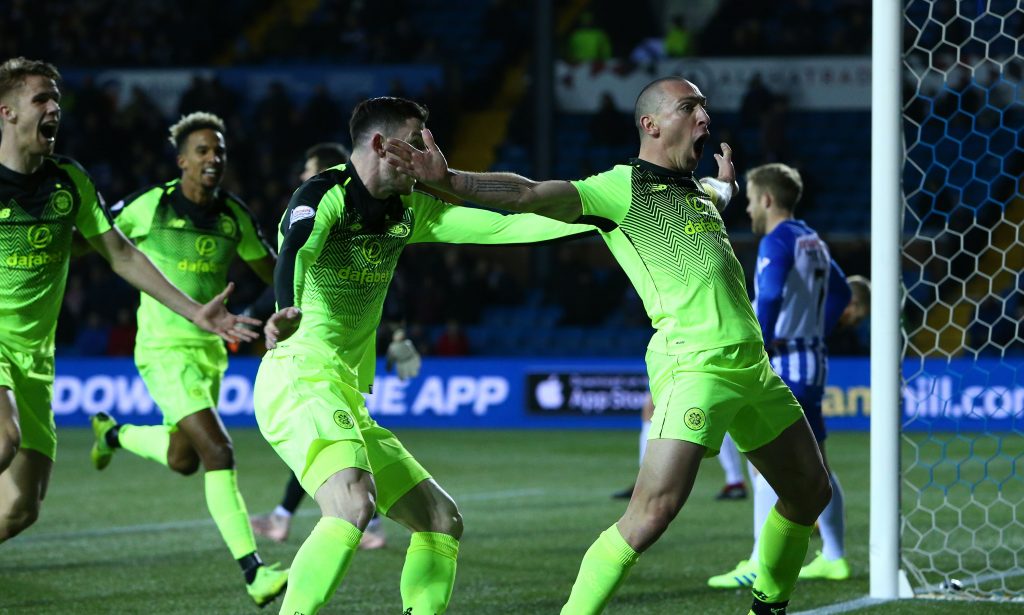 Well, Jinky was a tim, or one or two other Ts as they call Celtic fans on a weekly basis without anyone batting an eyelid or bothering to write hack articles about, while singing about being knee deep in blood.
As all of Scotland knows, they don't sing these horrible anthems merely on trains and upload them to private Twitter accounts, but huge sections of their stadium belt them out in perverse unison. Not a word from the commentators, the manager, the media or the authorities. That's just their culture. This is why the mercurial Jinky deserved little or no respect, for the simple reason of his background.
I don't know if Jimmy Bell is a 'b*****d' in the technical sense but he's certainly that colour that isn't tangerine. It's quite amusing to see fans of Sevco blubber about this epithet while they adorn, with smug chauvinistic pride, their Tangerine football jerseys, which only a fool or a knave would deny isn't the club officially exploiting the sectarian agenda of much of the Ibrox fanbase.
Some will say this is whataboutery, but for too long has the nasty sentiments of their fanbase been allowed to fester. We've already seen this boil over into priests being attacked during a supremacist march in Glasgow.
But defending or justifying a few Celtic fans singing apparently distasteful songs about 'OBs' isn't the main point here – personally, one of things I love about the Celtic culture is our tendency, to cite one of our club anthems, sing songs of hope and joy. Songs about solidarity, past and present injustices and better futures – as well as our positive footballing ethos. I'm not interested in singing about Jimmy Bell. He deserves not one millisecond of attention from Celtic fans.
But this wave of anti-Celtic hack attacks following a season-defining victory is what I've come to expect from the media in Scotland. They can't just talk about Celtic's success – they have to mention it, of course, but it has to be accompanied with negative hit pieces designed to diminish our achievements and disparage our fanbase.
After stutters and false starts and tension between the manager and the board, Celtic took a huge leap towards winning our eighth consecutive league title on Sunday.
It's a beautiful thing, made even more beautiful by knowing just how much our enemies and detractors, be they on the terraces or the tabloids, hate it.
Sam