Kris Boyd it appears doesn't do contrition. The former Rangers striker and EBT beneficiary has issued a response to his widely perceived criticism of Leigh Griffiths mental health.
Perhaps some form of repentance would have been a stretch but a modicum of remorsefulness would probably have aided the healing process between SkySports viewing public and their Scottish Premiership presenter.
Instead it appears Kris Boyd wishes us all to believe his opportunistic attack on Leigh Griffiths lack of game time being a question of attitude and application rather than a lengthy recovery period from dark times was misinterpreted.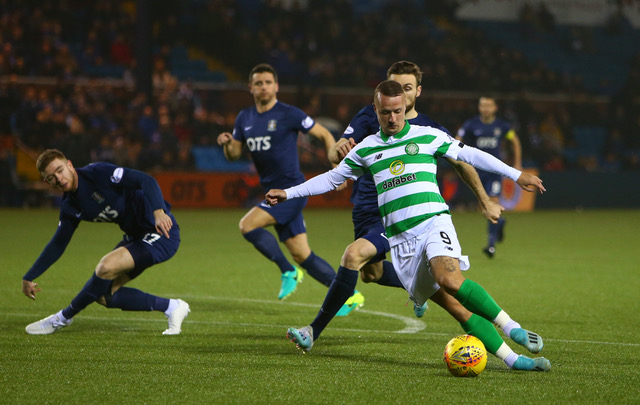 It is worth bearing in mind that Griffiths own response by way of his celebration was due to Boyd claiming Griffiths had six weeks to save his Celtic career just a few weeks back.
Given the player and commentator by that stage had both had their say it may have been a good time to just smile and admit Griffiths was answering his critics and admitting he was one of many who thought the same. Myself included might I add.
Speaking on SkySports website Boyd said "My brother took his own life because of his mental health issues," Boyd said in a statement.
"The pain and suffering of his suicide still haunts me and my family each and every day. So please don't accuse me of belittling another man's mental health issues like I couldn't care less.
"Just to be perfectly clear – on Sky Sports on Wednesday night, I mentioned Leigh's mental strength in coping with criticism. I wasn't talking about his mental health.
"They're two totally different things. So if anyone genuinely believes I'd have a go at Leigh Griffiths for problems he's gone through then, I'm sorry, they are wrong."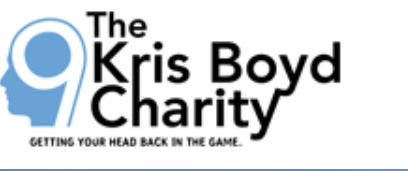 Well perhaps we got it all wrong but from watching Sky's Post match coverage of the Kilmarnock vs Celtic game on Wednesday night it appeared the ex Ibrox striker took umbrage at Leigh Griffiths finger to pursed lips celebration in front of the Sky TV gantry and took it as a personal and public embarrassment. It appeared he intended to lash out. He had his revenge well planned and prepared by full time at Rugby Park.
He appeared to read from a list of hastily arranged statistics, no doubt eagerly prepared by the Sky researchers, as a way of backing up his opinion that Griffiths lack of game time was down to nothing more than his focus and endeavour. Boyd immediately stated Griffiths 34 appearances in 135 league games where the striker could have been completed was an indication of Griffiths star descending due to his own lack of work.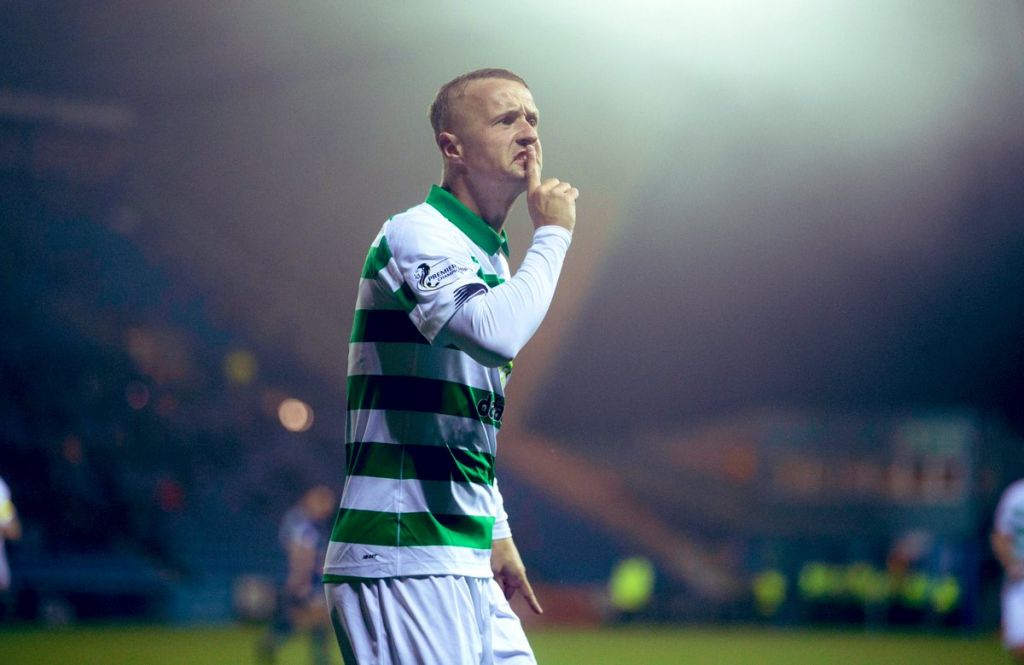 Today's comeback, no doubt a reaction to the heavy criticism directed at Boyd and his paymasters would have been better served being delivered differently.
I have clear sympathy for any man who loses his brother. I also have respect for any man who starts a charity and uses his public position to shine light on a dreadful illness, but that fact of the matter is that should have meant he knew better.
Boyd would have been better served admitting he reacted to Griffiths celebration, felt his pride hurt and lashed out without thinking around the context of it all.
All he's added tonight is that we should all believe he didn't mean what he said because he himself has gone through the pain of loss and saw first-hand no doubt what his brother was going through and as such could never be accused of being so crass.
Boyd is right mental strength and mental health can be two different things but when you question someone's mental strength so soon after a mental health episode you cannot separate the correlation. As such you should tread carefully when choosing your words, especially when you are a broadcaster and in particular when you have direct experience of the impact mental health can have on the day to day mental strength of anyone.
A 'hands up I got it wrong' apology would have sufficed, an admittance that he could have chosen his words and comparisons better than he did would have been welcomed. An admission that he reacted sharply to a public slight would have been received a whole lot better than the contents of that statement tonight.
Kris Boyd's words tonight show a lack of contrition. Sometime sorry seems to be the hardest word. It seems it remains beyond Kris Boyd to simply apologise.
Niall J
SUPPORT CELTIC, SUPPORT CELTIC POOLS
Help raise money for Celtic Youth Development by joining the £1 weekly lottery and you could win up to £25,000 – just click on any one of the photographs below to join. Lots of our readers have already done so and they're now doing their bit to help fund Celtic Youth Development that can deliver the stars of tomorrow and beyond. And you might even win a few bob too!