The job of a pundit is to call it as they see it. Many, such as Kris Boyd, fail in this department. Whereas the likes of Chris Sutton put aside personal bias and popularity to just say it how it is. For that reason I admire the former Celtic striker.
In the main fans aren't stupid. Whilst some won't tolerate any criticism of the club they love, most are happy to acknowledge when the team has played poorly and on the flip side, when they have done well. Personally speaking, I like to read or hear an honest appraisal, rather than sugarcoating things.
Make no mistake, Celtic haven't been firing on all cylinders this season… until yesterday. Therefore, some of the criticism by pundits is accurate analysis. But whilst that has been the case with poor performances, yesterday's assured and comfortable win against a strong Hibs side should be met with praise.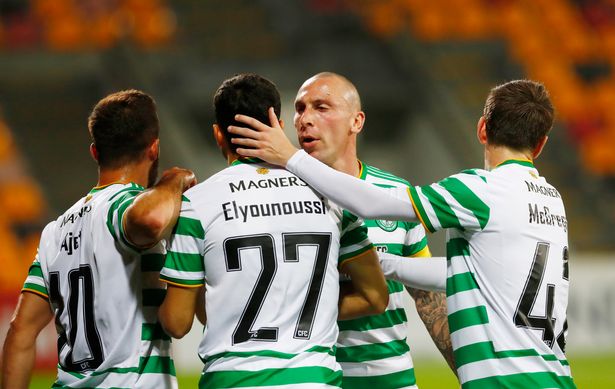 With that in mind, one wonders why Kris Commons has come out to question team selection, formations and describe Celtic as "a struggle to watch at the moment." The comments come, just a week after the former Celtic midfielder told fans to vent frustration and annoyance at Mo Elyounoussi for not scoring enough goals. How those comments have come back to haunt him as the Norwegian has struck two goals in as many games since Commons made those remarks.
A week ago Kris Commons wrote a column saying that Celtic fans should be annoyed with Elyounoussi and his lack of goals. He looks a bit silly now

— Liam Kelly (@cfcliamk96) September 27, 2020
Elyounoussi's strike against Hibs yesterday was his first goal for the Hoops in domestic football since last November, as the commentator was quick to point out. However, I am informed that the winger has only played 117 minutes of domestic league football in that time, which is none too surprising considering his long term injury and then the coronavirus lockdown causing football to be suspended. Don't let facts get in the way of a Celtic bashing though Kris!
As I mentioned at the top of the piece, Celtic haven't been at their best for the most part this season. We've ground out results and I thought that the midweek against Riga was a tough watch. That was analysed at the time and the Bhoys more than made amends this weekend with a superb performance against Hibs. The Edinburgh club took points off Rangers at Easter Road last week, but were thumped 3-0 in Paradise yesterday afternoon. Scott Brown put in his best display of the campaign, Frimpong excelled, Ajeti scored yet again, and there wasn't a player on the pitch who had a bad game.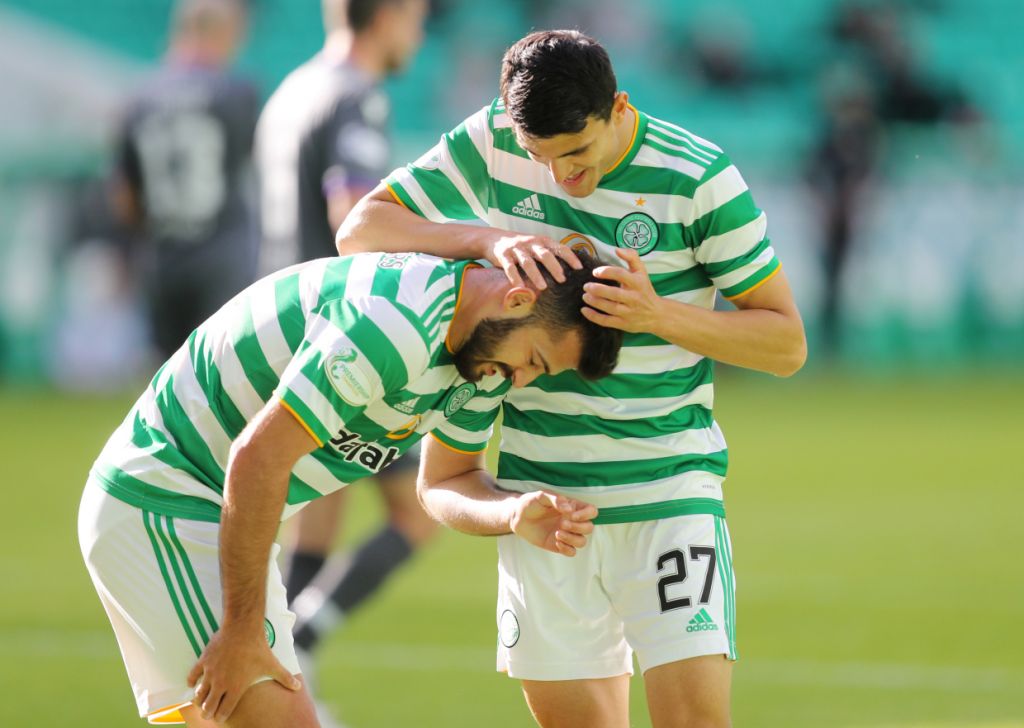 Yet against that backdrop, in his Daily Mail column, Kris Commons overlooked the latest match and starting harping on about previous poor games. It's as if no team ever has a sticky patch; as hard as that is to believe from a treble-treble winning side, it does happen! Nevertheless, Commons said:
"This experiment with playing Ryan Christie up front is doing no one any favours. His best position is playing just off the front as a Number 10. The system is basically a way of trying to fit Scott Brown, Callum McGregor, Olivier Ntcham and Christie into the same team.
"But it doesn't work. The only way you'd be able to achieve that is if you played them in a diamond behind a front two, but then you'd have to sacrifice the wide players."
His tactical analysis may be valid and is certainly an opinion that he is entitled to hold. However, he is like a stuck record, focusing on any negativity possible when it comes to his former club. This is bizzare because those concerns have been commented on in previous weeks and the team was changed against Hibs, which resulted in a 3-0 win. Thus Commons' point is outdated and comes across as an excuse to speak negatively of Neil Lennon and his team. If it were a one off you could let it go, but this is week after week now. It is beginning to look like he's taken the soup for want of a better phrase, and is happy to put the boot into the club where he was adored, in exchange for the satisfaction of his new employer's, who are no friend of Celtic. He's not the first to do so.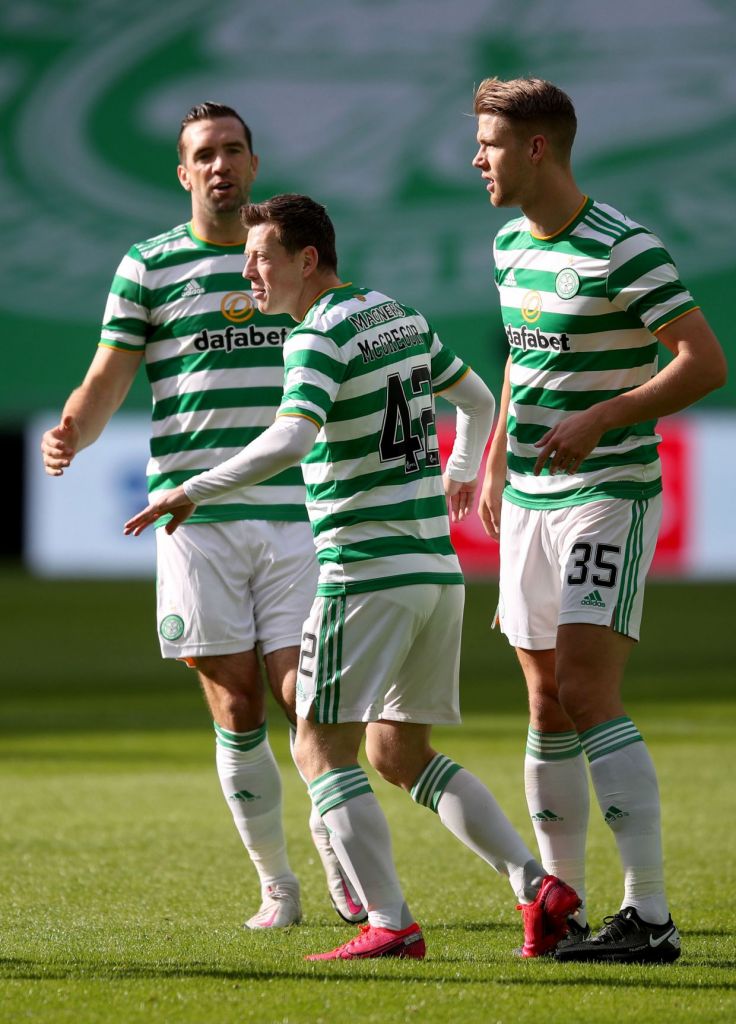 Commons feels the joy of following the team he enjoyed a six-year stay with has been diminished due to their early season performances. He added: "I find it such a struggle watching Celtic at the moment. The fans aren't enjoying watching them, so it can only be hoped the win over Hibs yesterday proves a turning point.
"Celtic ran out 3-1 winners in Sarajevo in the Champions League qualifiers last year. They need something similar this time. Yes, the bottom line is all about going through. But they also need to start generating some momentum with their performances. There's no point in one step forward against Hibs then two steps back if they scrape through by the skin of their teeth on Thursday. They need to win and win well. They should have far too much for the Bosnians. Neil Lennon will hope his players can rediscover a bit of swagger in Sarajevo."
It is an honest assessment to describe Celtic's performances as below par at times this season, but Commons isn't balancing this with positivity when they play well. Instead, he brushes over yesterday's fine win as if it never happened and immediately looks at things from a pessimistic angle by stating "There's no point in one step forward against Hibs then two steps back if they scrape through by the skin of their teeth on Thursday."
The former Celt also failed to compliment Elyounoussi on scoring two goals in two games, though he is happy to discredit him and encourage fans to vent frustration his way when he hadn't found the net.
In conclusion, Commons is quickly proving himself to be no friend of Celtic. It's a shame as he was a great player for the club and one who I very much admired.