KRISTOFFER AJER is looking forward to playing at Ibrox on Sunday lunchtime and plans to keep the league's top scorer so far this season quiet.
The teenager has emerged as one of the shining lights in Brendan Rodgers' second season in Celtic. Along with the in form James Forrest, the inspirational skipper Scott Brown and the force of nature at is KT, Ajer is one of the top performers for Celtic this season.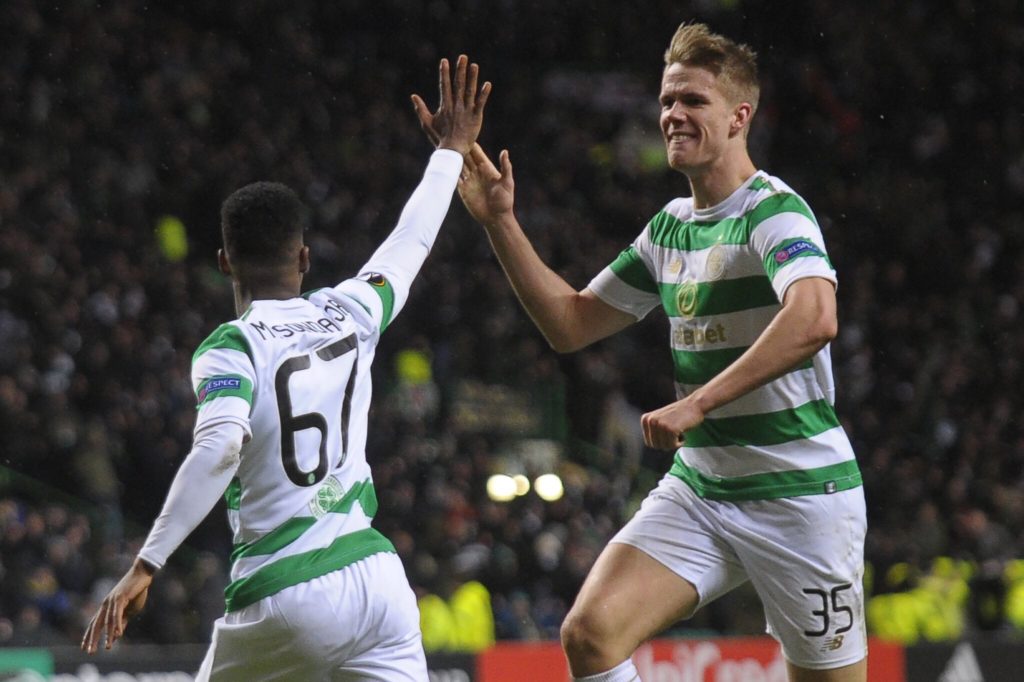 When Celtic rolled up at Ibrox back at the start of the season, collecting the 3 points thanks to goals from Tom Rogic and Leigh Griffiths, Ajer wasn't even on the bench. In fact he was in beside us having a right good sing song of sorts! Someone needs to teach him the words!
On Sunday he's be out to ensure that Alfredo Morelos is not on song.
Ajer coped very well against the player that has come from the relative obscurity of Finnish football to being rated as a ten million pounds player, if you are to believe the hype, when they faced up against each other in the goalless draw at Celtic Park at the end of December.
"Morelos is a very good striker. He runs a lot and fights, so it was a tough game against him last time.
"I've been impressed with all the strikers in this league. It's always a good fight.
"Starting the game against Rangers was a big moment for me.
"We kept a clean sheet and did pretty well defensively.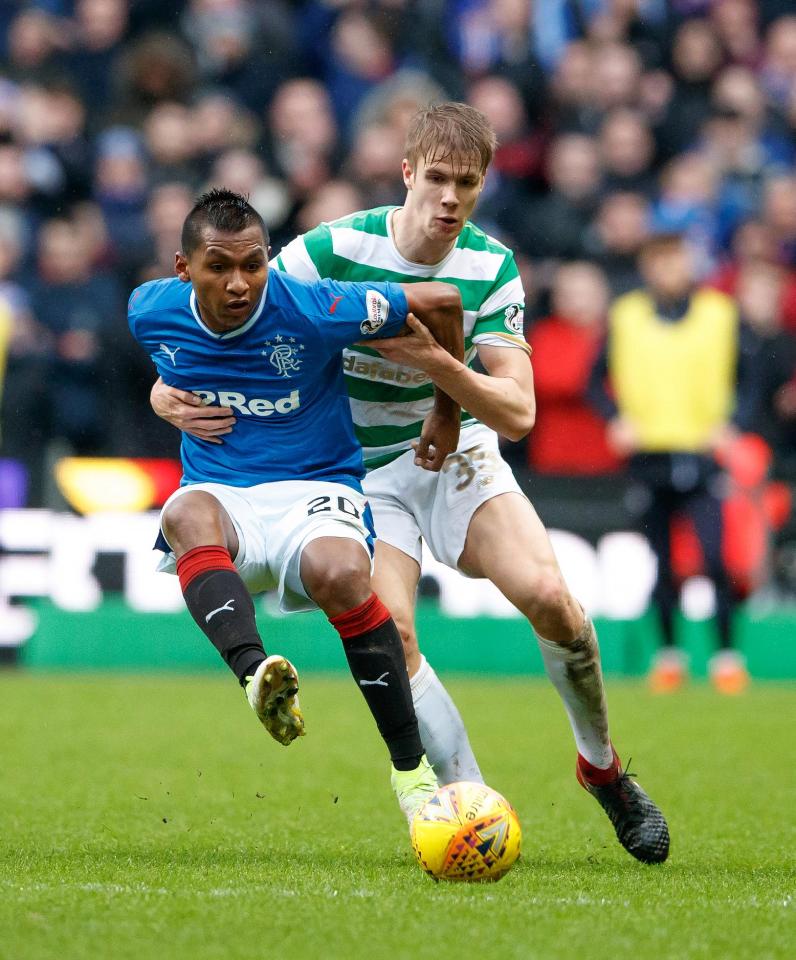 "Craig Gordon had a fantastic game. He made one or two big saves. After that, it gave me a chance to kick on.
"When you play centre-half for Celtic, you are expected to deliver every single time. I need to be 100 per cent ready.
"You need to have the right mentality. You need to be focused. You need to focus on the pitch and not everything else around it."
Ajer has come along way in the short period since Celtic's last trip to Ibrox, a ground where they maintain a 100% record against the host club.
"I travelled the last time but I wasn't in the squad.
"I sat in with the Celtic fans and it was a good experience.
"It was a good result, but I wasn't singing. I am still learning the songs!"
The 19 year old Norwegian certainly has a mature head on his shoulders. He isn't likely to get caught up in the hype or any of the little dramas that often surround this game.
"After training I try to stay away from all that happens in Glasgow between the clubs.
"Football is everything here in this city and there is fantastic support from the fans"
LISTEN TO SIMON WEIR ON THE CELTIC STAR PODCAST: A CELTIC STATE OF MIND: