Kieran Tierney was always a player destined for greatness, whether it was at The Celtic Football Club or another.
Yes, some fans are still bitter about his exit due to the timing of his transfer to Arsenal, but as a young lad who had won everything domestically with Celtic – and securing some major European victories along the way including Leipzig and Anderlecht – no one could blame the wonderkid for the way in which he exited Paradise given the riches on offer in the Premier League, with the Manx-born wing-back reportedly being offered 75,000 reasons per week to move to England's capital.
Celtic's youngest ever captain, at the age of just 20, Tierney has been described by many of his colleagues and ex-acquaintances as the model professional, with Brendan Rodgers – the man who kickstarted Kieran's Celtic career – ranking high amongst the list of plaudits. And, as is usually what happens with model professionals, they are more than likely to become captains at some point in their footballing careers; which is exactly what ex-Arsenal midfielder and 'Invincibles' winner Ray Parlour has said about Kieran, calling him 'fantastic'.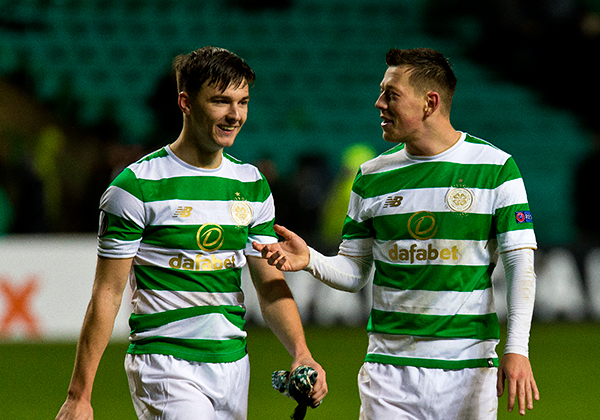 Speaking to talkSPORT with quotes attributed to The Glasgow Times, Parlour said: "I really like his attitude. He turns up every week you can see the desire when he's playing; he really wants to win every game."
"KT gives 100 per cent and is fantastic down that left hand side. That's where Arsenal are most dangerous, that's where the deliveries come from into the box. He's been a brilliant signing, and he's a really good lad as well; he's really down to earth. He could probably be the Arsenal captain in the future."
We all knew it would happen one day, and many envisaged KT to become one of the definitive Celtic legends, with the academy product likely to be held in the same regard as the Lisbon Lions – but it wasn't to be. It is, however, rewarding to see him continue his legacy down south – long may it continue.