Kyogo and Oh at the double, but Reo was the star man. Reo Hatate along with Callum McGregor play a major part in Celtic's success…
It was good to see Kyogo and Oh grab a brace apiece in the 5-0 rout of Aberdeen yesterday. It's always great to see strikers on the scoresheet, but yesterday the star man for me was Reo Hatate.
The Japanese midfielder of course missed a month or so with Injury and hasn't been his usual brilliant self since returning to the side, but yesterday he looked like the player he was before his injury, he was a stand out in the middle of the park, with his control and passing, he also put himself about and worked himself into the ground.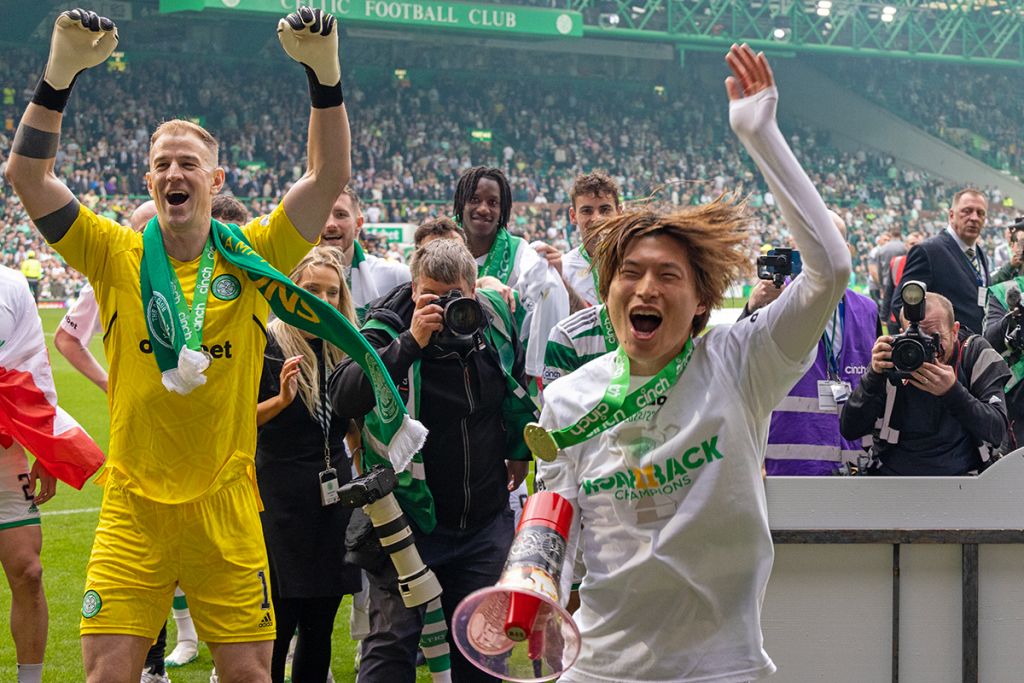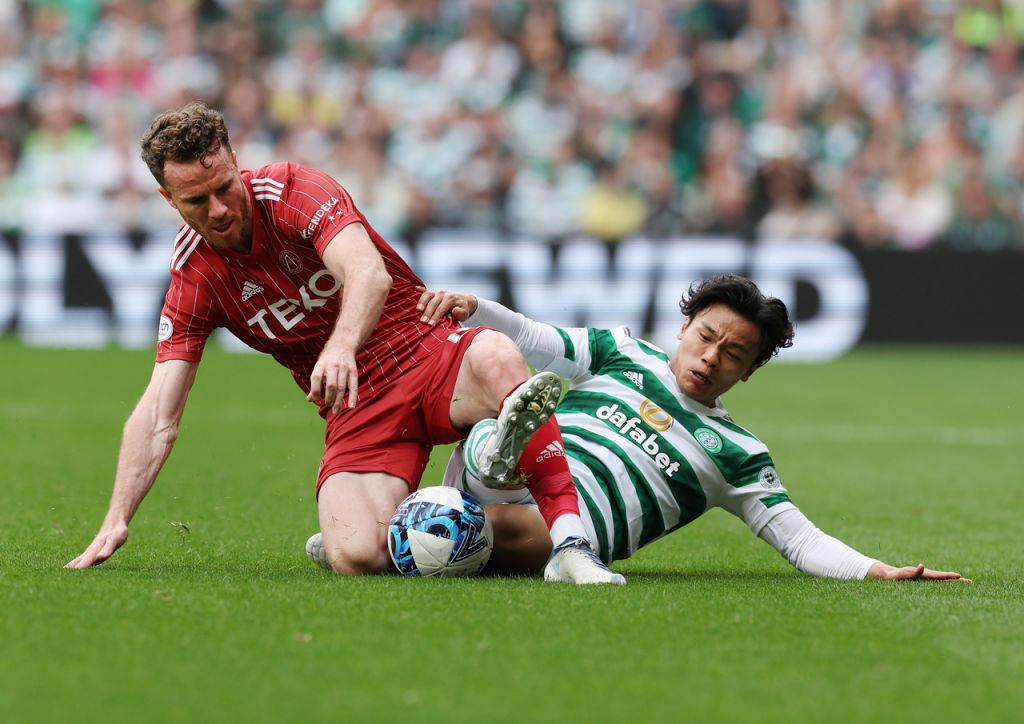 He will be a vital player next week as Inverness will no doubt pack the midfield and look to stop us playing, but a fully fit and firing on all cylinders Reo Hatate will be key to overcoming such tactics. Reo and Callum McGregor work so well together in the middle of the park and the two of them will be crucial to us breaching such tactics.
Callum is a wonderful player and done great in Reo's absence, but with the Japanese midfielder on form beside him we look a more solid and fluent side as was evident yesterday.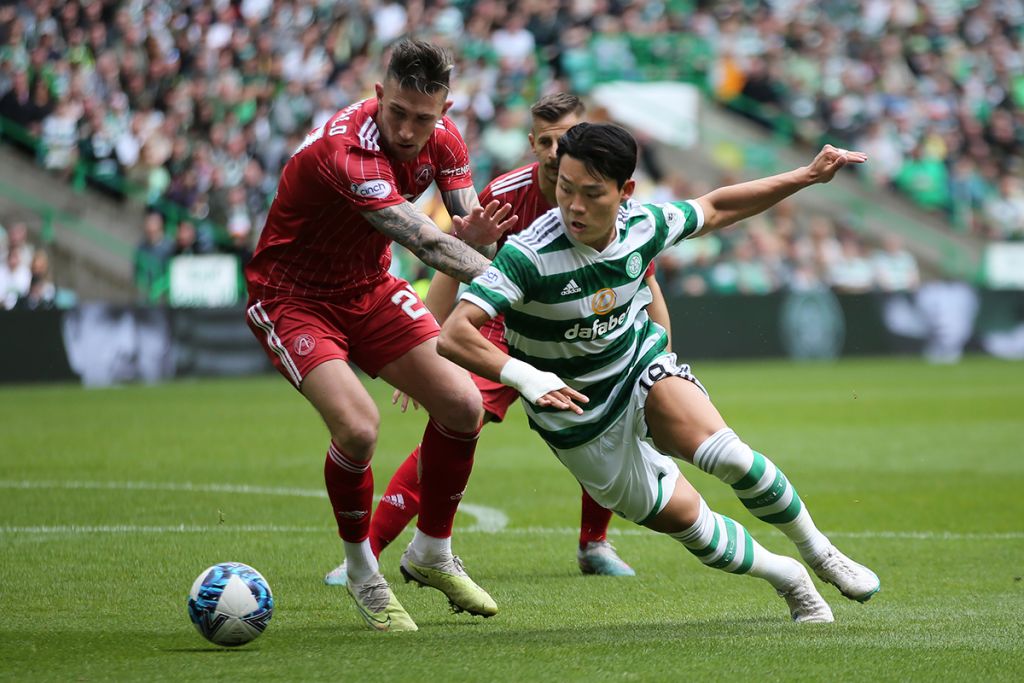 Their ability to control and create in the middle of the park is a vital cog in Ange's well oiled machine. They will be important players for us at Hampden as we aim for a historic eighth treble.
JustAnOrdinaryBhoy – follow on Twitter @ordinarybhoy