"My first experience of Celtic Park is one that will live with me forever," Kyogo told Celtic View Editor Paul Cuddihy after his remarkable home debut for Celtic against Dundee on Sunday. Speaking on the official Celtic website, Kyogo said: "I had a really brilliant day and was a real joy to play my first match at Celtic Park in front of our fans. It was my first real experience of our great stadium and it will live with me forever.
"Football is about supporters and about us as players trying to make our fans happy. It is why we play the game and we all enjoyed doing that yesterday," Kyogo stated.
"I would like to thank the fans for supporting me and the rest of the boys so well. Even though the stadium was not quite full yet, there was a phenomenal atmosphere and we could tell that our fans were happy to be back supporting the club.
"I can see why people say it is one of the best stadiums in the world and one of the best atmospheres in football, and I can't wait to feel it again when all our fans are back and the stadium is full."
KYOGO SHUFFLE…
My deepest appreciation, and sincerest apologies, to my San Francisco neighbor Boz Scaggs, who wrote and recorded the classic "Lido Shuffle." But I couldn't help reworking these lyrics for our new bhoy from Japan, Kyogo Furuhashi. So, ladies and gentlemen, I give you "Kyogo Shuffle," sung to the tune of "Lido Shuffle"…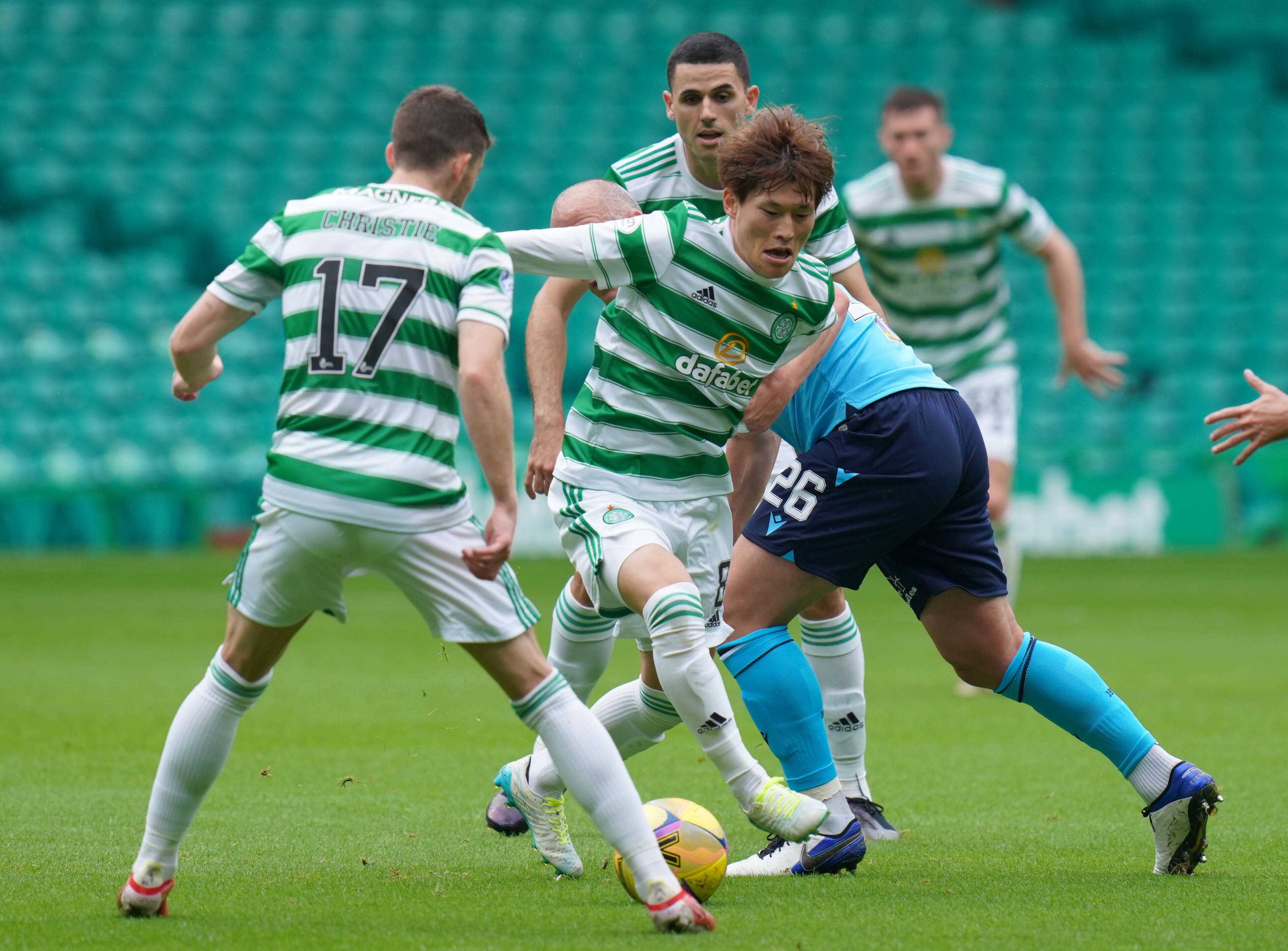 Kyogo got the call from Ange
He left Ko-bay
Signed up with Glasgow Celts
And now he's here to stay

On the practice field
He refused to yield
but made a stop
Just long enough
to make impressions at the top

Next stop, Paradise
Kyogo took the passes nice, let 'em roll
He said one more shot ought to get in
One last shot 'fore the half ends
One for the road

Kyogo, whoa oh oh oh
He's on the money
He's for the show
Kyogo's scoring on the go

Kyogo, whoa oh oh oh
He said one more pass from Abada
One more shot 'cause I had ta
One more for the road

Kyogo will be runnin'
Having great big fun
Until he got the note
Sayin' run it up or pass
And that was all Ange wrote

He'll be makin' like a bee line
Headin' for the goal line
Goin' for broke
Sayin' one more goal ought to do it
Dundee? Ain't nothin' to it
One more for the road

Kyogo… whoa oh oh oh
He's on the money
He's for the show
Kyogo's scoring on the go

Kyogo… whoa oh oh oh oh oh
One more center from Ryan
One last shot, then I'm buyin'
One more for the road

(Bridge)

Kyogo… whoa oh oh oh
He's on the money
He's for the show
Kyogo's a scorin' on the go

(Fade out)
"It was really for nice for me to score three goals but, more importantly, it was great for the whole team to get such a great result and have such a good performance in our first home match in front of the fans," Kyogo continued. "We scored some really good team goals too and we worked well together and played the kind of football I love," the Japanese striker added.
"It seems as if everything has happened so quickly in the past few weeks, but it was just such a good feeling to be out there at Celtic Park. It is an amazing arena to play football in and it was great fun for me."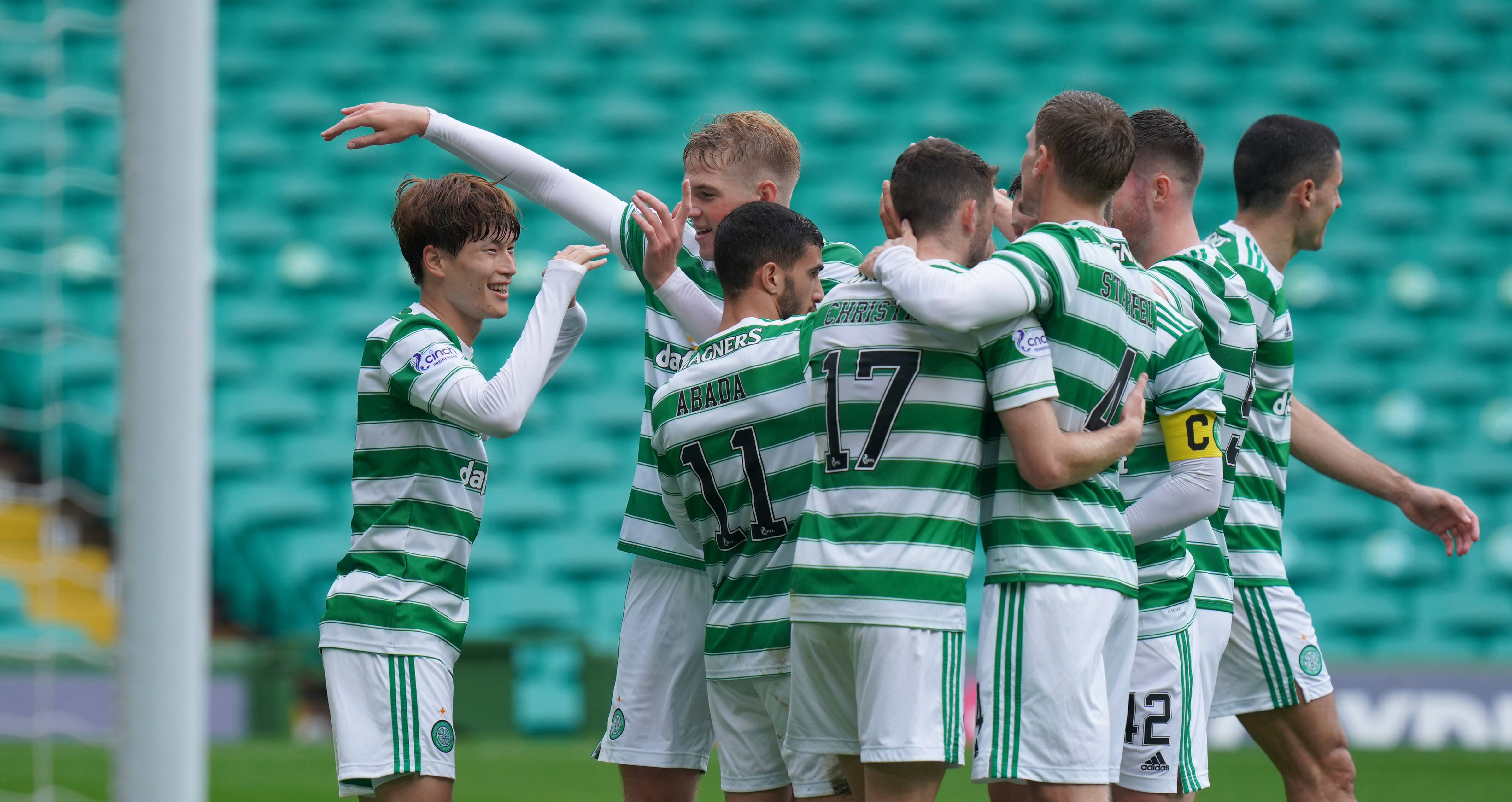 "We have had two good results in the last two matches and now we are going to work hard every day to get better and better. It is really early in the season and we have a lot to work on, but we will do all we can to build on these performances.
"We're really looking forward to Thursday's match and hope we can get another positive result."
Larry Cafiero