The 2023 Celtic Christmas video was released at midday and as always creates a brilliant feel-good factor around the club with Brendan Rodgers having the last world talking about the club proudly supporting the Celtic FC Foundation Christmas Appeal.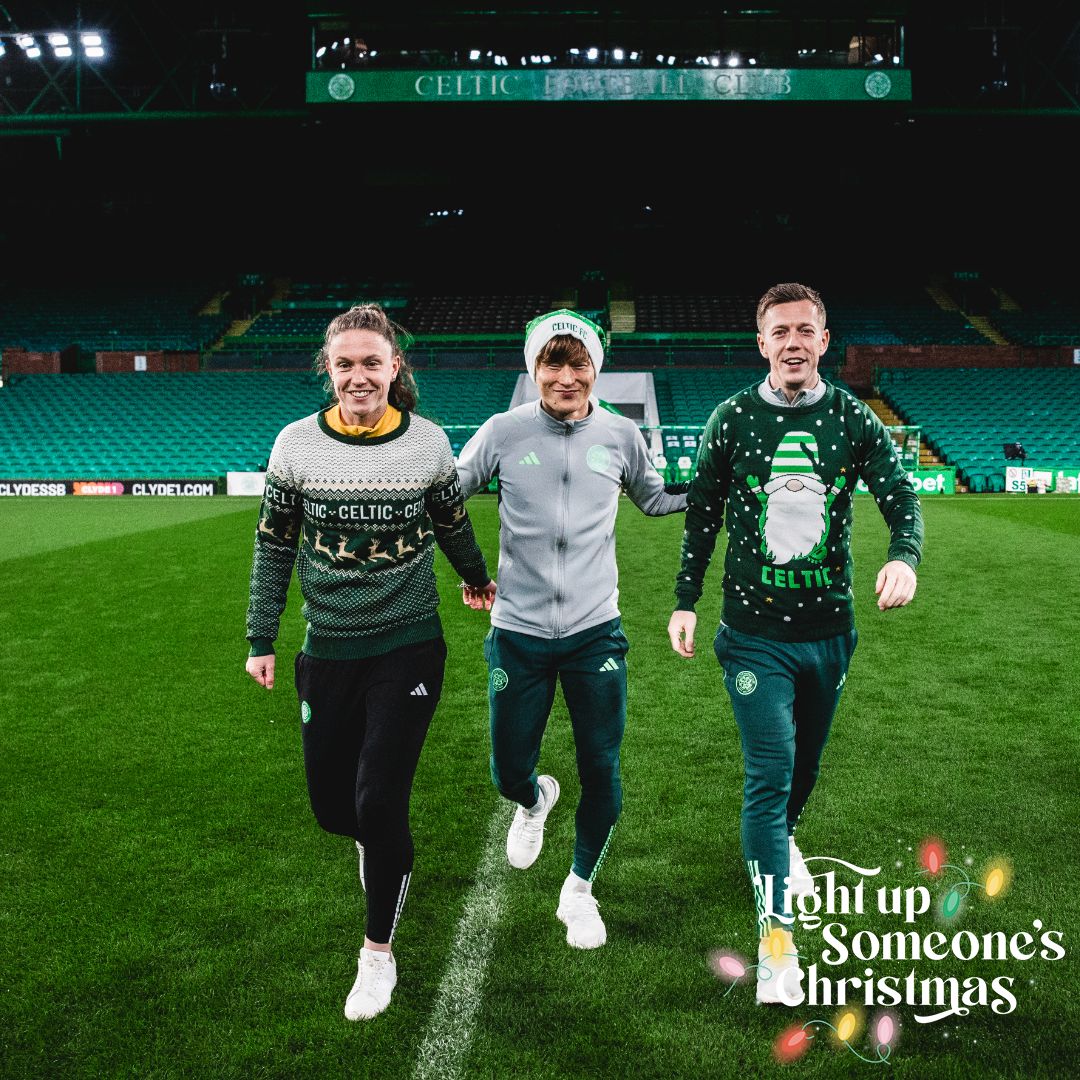 Kyogo is the star as be shows his 'Majic' off the pitch as well as on it and the gospel song is going to stick in your heads. You get to see some of the background staff at the club but the first team squad is well represented and both Kelly Clark, Chloe Craig, Colette Cavanagh and Fran Alonso are featured from the Celtic FC Women's side, with Fran also getting the better of Brendan as the manager's compete in a mini-match all of their own. He'll have enjoyed that!
Here's what Celtic are saying about the club's 2023 Christmas video…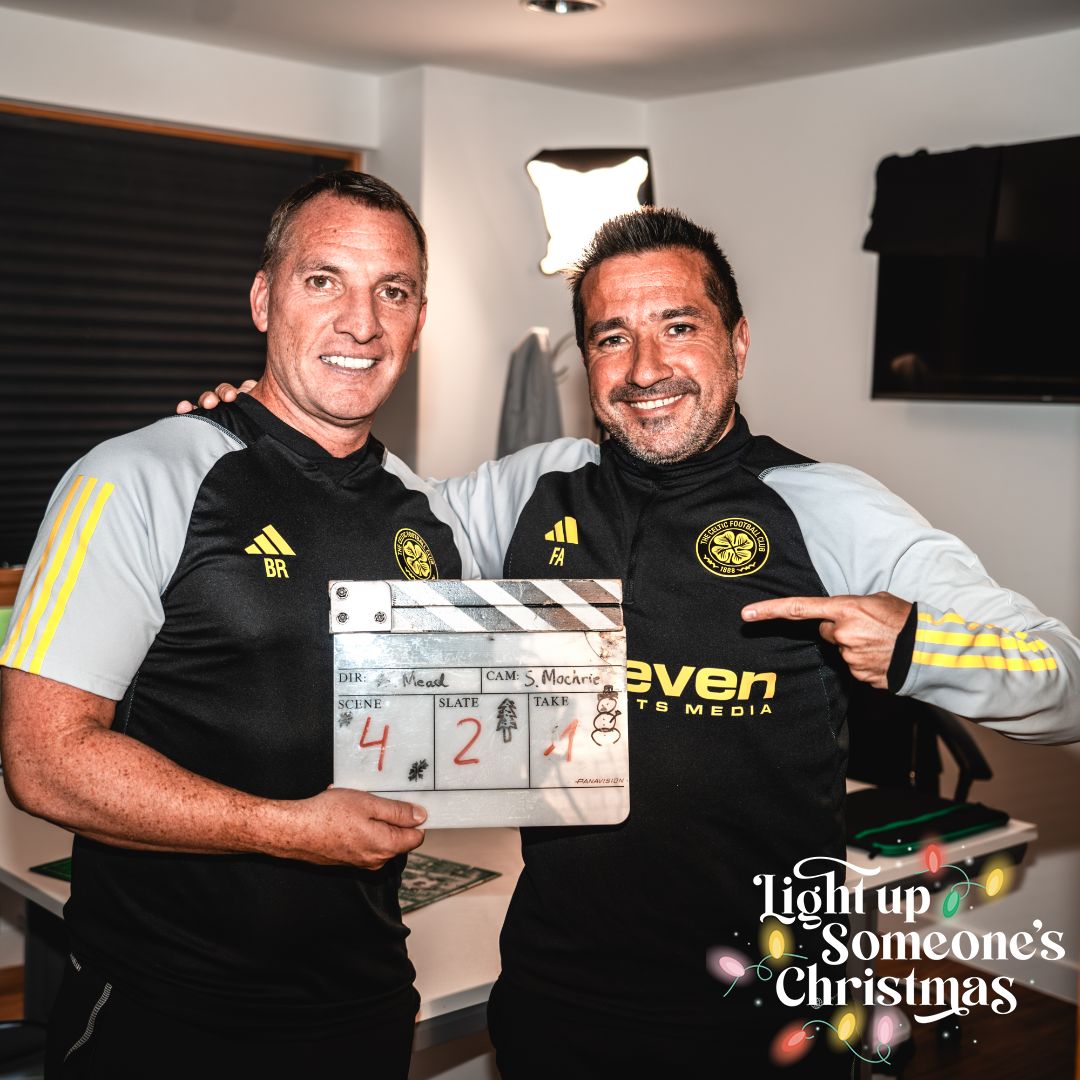 Light Up Someone's Christmas and let it shine!
Celtic Football Club is pleased to enter into the festive spirit with the launch of our Christmas film for 2023!
While Celtic supporters around the world prepare to celebrate, we recognise that this continues to be a difficult time for many around the world, including families in our local communities. We hope the latest Celtic Christmas film will bring a smile to faces of Celtic fans everywhere as the Club and Celtic FC Foundation come together again to 'Light Up Someone's Christmas'.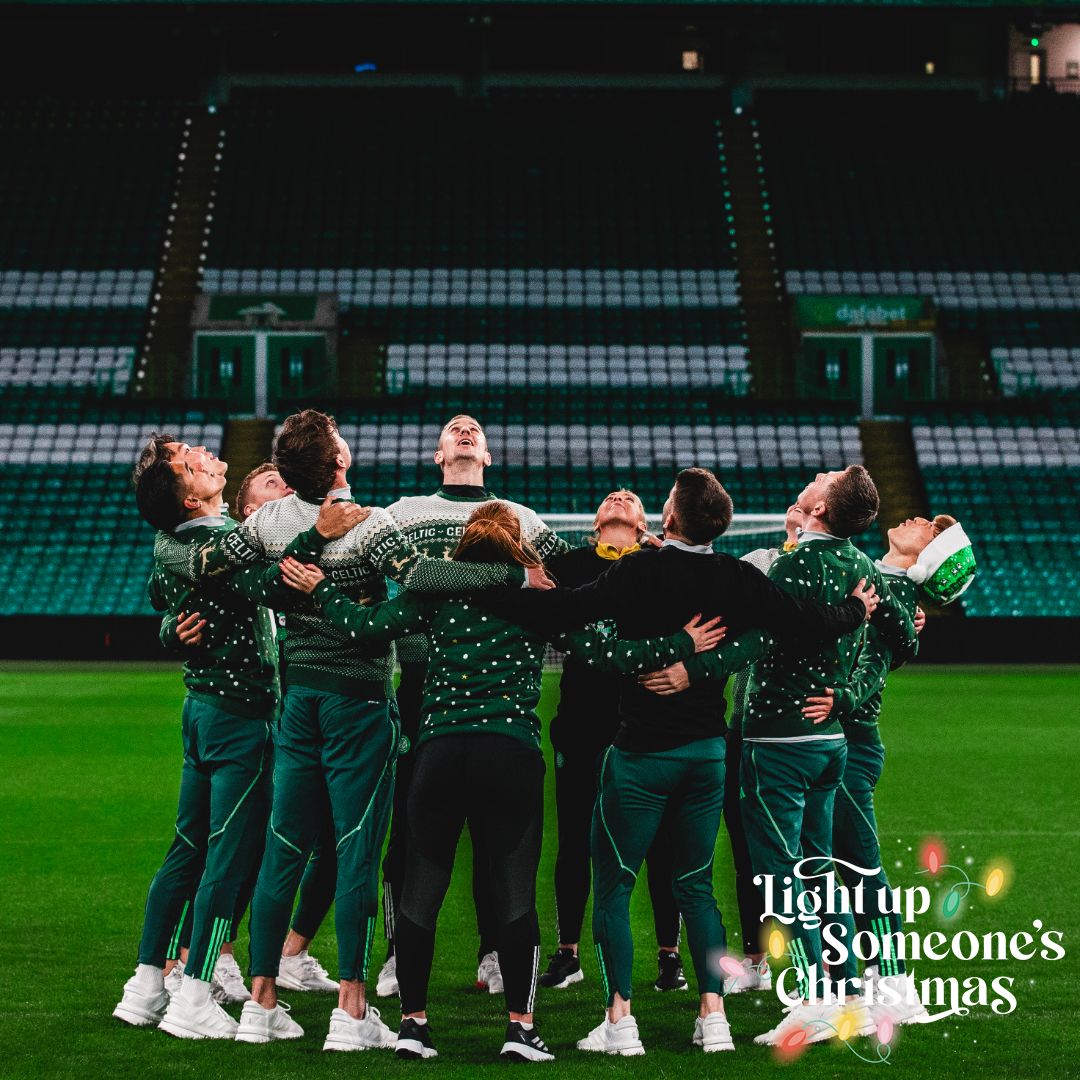 This year, the Christmas film captures Celtic's star man, Kyogo, in unmistakable Celtic spirit as he spreads a little light everywhere he goes and in everything he does, making life a little easier for those around him, including his teammates and unsung heroes across the football club and Foundation.
Celtic has always been a club that values community, and this Christmas, through our continued commitment to Celtic FC Foundation's Christmas Appeal, we're showcasing the true spirit of the season and supporting the incredible work carried out by the club's charitable arm, year after year.
From surprising those around us with simple yet kind gestures, we can make a positive impact and help to light up the lives of others. We hope that the moments of green & white magic conjured up by Kyogo this Christmas inspire you to make a difference too, as the club, Celtic FC Foundation and our incredible supporters join together to Light Up Someone's Christmas.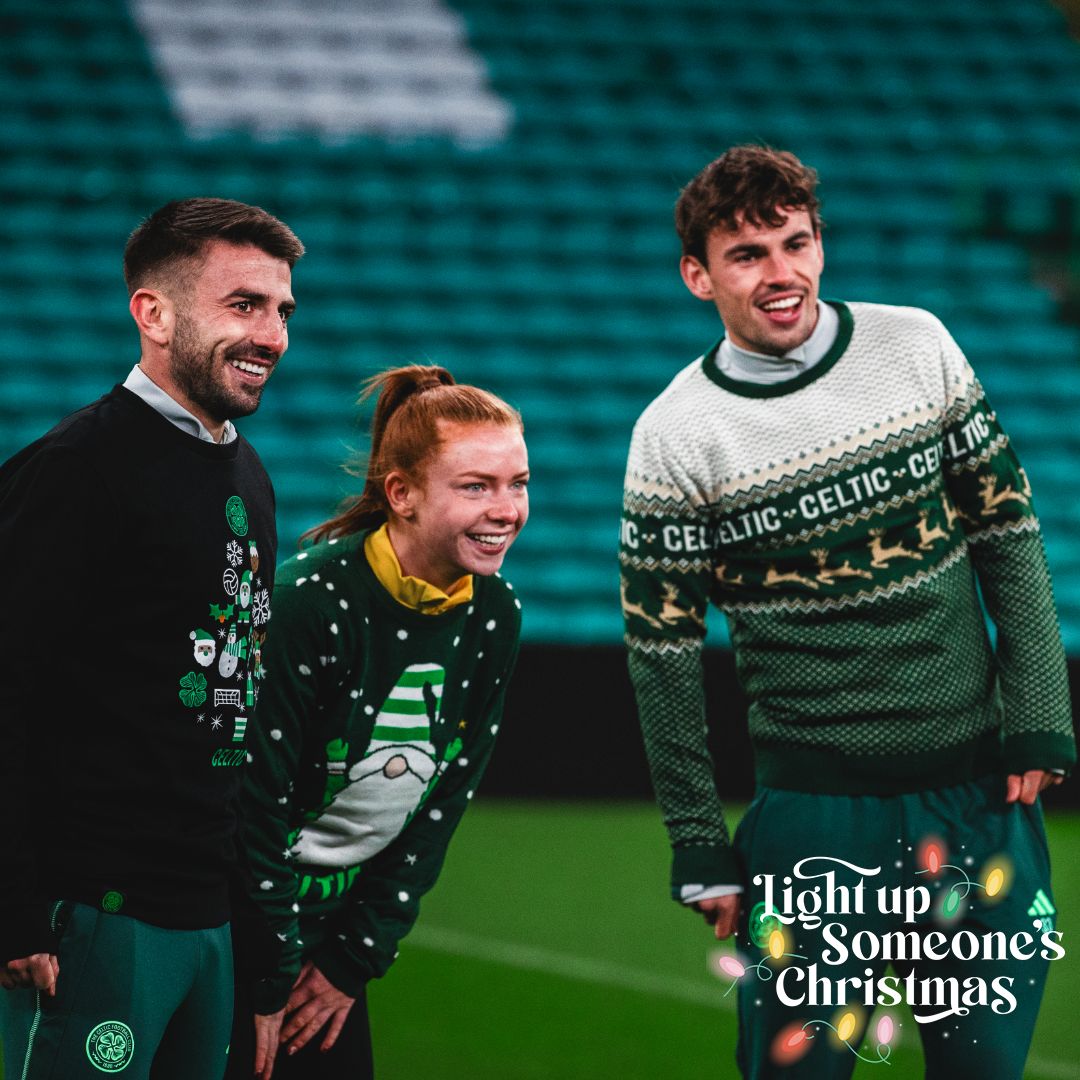 SUPPORT CELTIC FC FOUNDATION'S CHRISTMAS APPEAL
As well as kicking-off the campaign with a donation of £10,000, by bringing together the club's traditional Christmas film and Celtic FC Foundation's Christmas Appeal, we aim to bolster the fundraising efforts of the club's charitable arm with your support.
Once again we've created a very special Walfrid's Wishlist and every festive item you purchase for gifting to loved ones from this special collection, available in-stores and online, will result in Celtic retail making a direct contribution of financial support to Celtic FC Foundation's Christmas Appeal.
We hope the Foundation's appeal will be able to help more people than ever this year and you can help 'Light Up Someone's Christmas', both locally and further afield, simply by shopping with Celtic this festive season.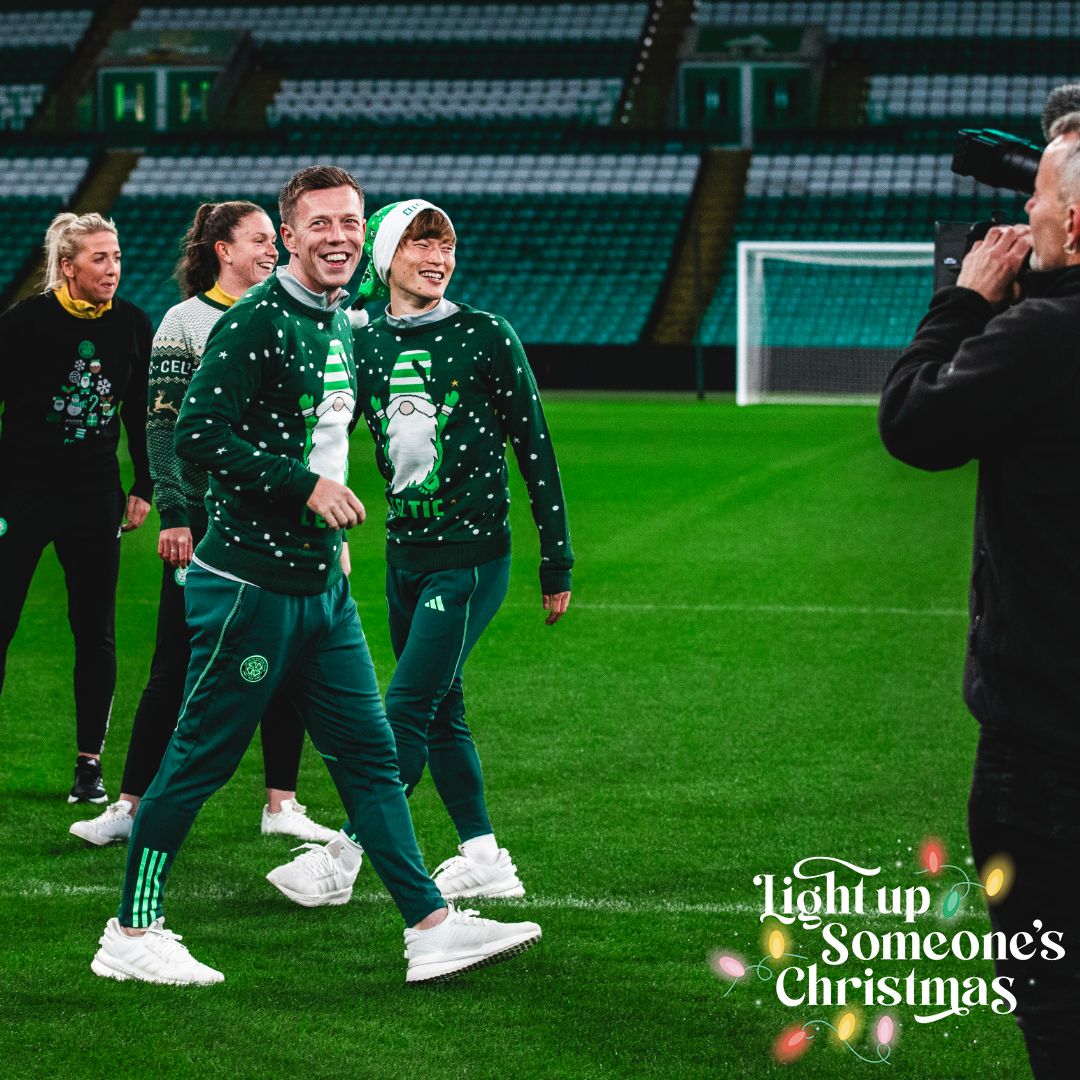 SHOP WALFRID'S WISHLIST
There are many ways you can support Celtic FC Foundation's Christmas Appeal and help with the fundraising efforts.
Together, let's Light Up Someone's Christmas!
There are so many ways we can light up each other's lives… 💚

Our annual Christmas film is here! 🍿🎄#LightUpSomeonesChristmas🍀@FoundationCFC pic.twitter.com/7Dpt4rbmkf

— Celtic Football Club (@CelticFC) November 17, 2023