Celtic striker Kyogo has made a presumably brief appearances at both Ibrox Stadium in Govan and theRangers Training Centre in Milngavie ahead of Celtic's Scottish Cup semi-final at Hampden against their Glasgow rivals.
Kyogo goals have made the difference in the three Glasgow Derbies played this year with the Japanese striker, who is the leading goalscorer in Scottish football this season, hitting the net on five occasions in these three matches.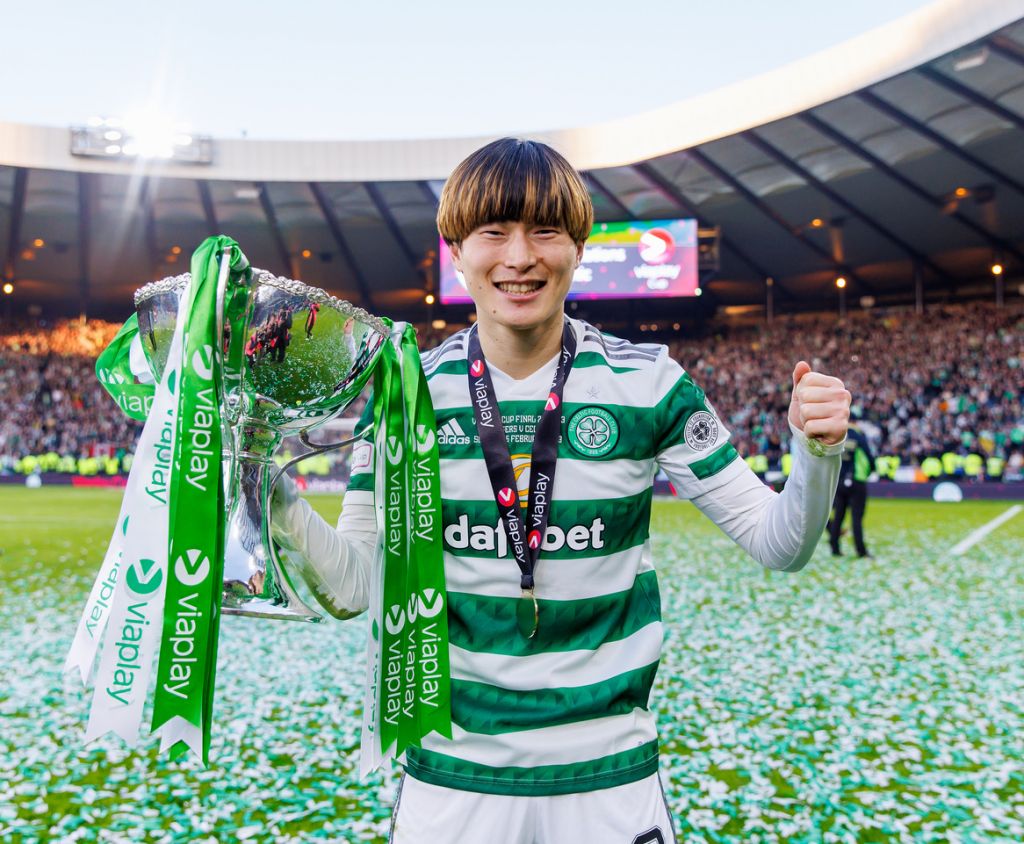 Daizen Maeda got Celtic's first Glasgow Derby goal at Ibrox on 2 January and Jota got the most recent one in the recent clash at Celtic Park. In between those two splendid goals, Kyogo scored FIVE consecutive Celtic goals against theRangers, certainly a first against this opponent and possibly also against the old, now liquidated football club.
Five goal Kyogo's overnight appearance was of the two dimensional variety and has been masterminded by some rather mischievous Celtic supporters who have strategically placed life-size stickers of theRangers tormentor on the both the training ground and the stadium Founding Father Charles Green bought from Duff & Phelps after the old club failed to get a CVA for their debts, and as a result went into liquidation. Charles Green also claimed to have bought the old club's titles.
I don't use Facebook but I do listen to Charles green pic.twitter.com/6VSXSH0ab1

— fuzzy 🐸 smell the glove (@fuzzywuzzy39) March 9, 2021
Earlier today Kyogo was seen holding the League Cup his goals won for Celtic in the final at Hampden in February against theRangers. Those two goals came after Kyogo's late equaliser at Ibrox in January – that killed their title challenge -and before his latest double against theRangers this time at Celtic Park in Celtic's 3-2 win earlier this month.
No-one could really blame theRangers for being sick of the sight of Kyogo and he'd have been the last person they'd want to have seen as they turned up for training this morning. The may have been able to deal with his uninvited appearance this morning but tomorrow afternoon at Hampden will be an entirely different proposition.
And many Celtic supporters reckon that Kyogo will be a stick-on to add to his remarkable goals tally against theRangers this year.
— KTD (@UProvies) April 29, 2023
Meanwhile most of The Celtic Star writers have been giving their predictions for how the game at Hampden will go tomorrow and with Sandman participating it's always going to be a scream! Read all about it below…