HENRIK LARSSON played his last competitive game for Celtic on this day 15 years ago, and he bagged another couple of goals against Dunfermline in the 2004 Scottish Cup Final to make sure that the trophy was heading back to Paradise.
After the 3-1 win, Henrik was delighted as he didn't want to leave Celtic as a loser!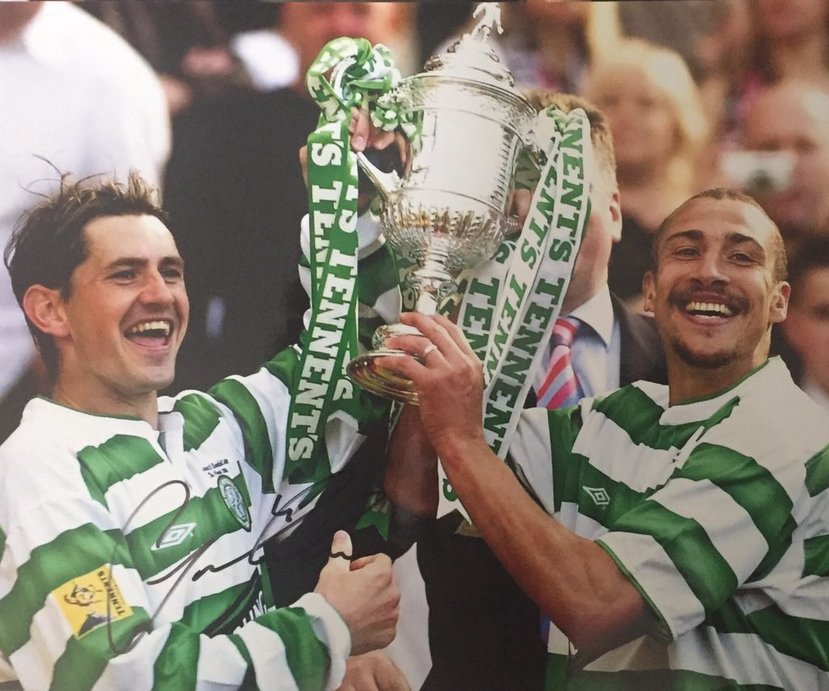 "Winning this final means everything. I didn't want to leave as a loser in the cup final because I've done it twice before. It was great to get the two goals to end a fantastic seven years here. I never dreamt this could happen when I signed," the King of Kings said.
15 years ago today, Celtic beat Dunfermline 3:1 in the Scottish Cup Final.

Larsson double and Petrov. @StanPetrov19

Larsson's last Celtic game. pic.twitter.com/J1k7qMqKBi

— Li'l Ze (@LilZe85) May 21, 2019
There was more Celtic glory on this day in 2008 when a powerful Vennegoor of Hesselink header from a Paul Hartley corner gave Celtic a 1-0 win at Tannadice to complete a remarkable recovery in the league to win the title. The league had been extended to suit Rangers so this game was on the Thursday night after the season was supposed to have ended. They are still moaning about this to this day!
22nd May 2008, Celtic beat Dundee Utd 1:0 on the final day of the season to clinch 3 In A Row.

Vennegoor of Hesselink with the winner. @JanVofH @odea_darren @ScottyMcD83 pic.twitter.com/bydfL3yZgI

— Li'l Ze (@LilZe85) May 21, 2019
On this day in 2012 thousands of Celtic supporters headed down to Norwich for a testimonial for Adam Drury and the game somehow turned into an Appreciation Night for Paddy McCourt!
22nd May 2012, Celtic play Norwich in a testimonial for Adam Drury.

Celtic support sang "Don't Sell McCourt" for pretty much the full game. @PaddyMcCourt15 pic.twitter.com/ekSrOw1nuw

— Li'l Ze (@LilZe85) May 21, 2019
All three are special memories in their own way. Thanks to Li'l Ze on Twitter – Follow here…@LilZe85