MOTHERWELL Assistant Manager, Keith Lasley, has criticised the way that David Turnbull's proposed summer move to Celtic was handled. In an interview, Stephen Robinson's number two conveyed that he wasn't too pleased with the way the move was played out in the public eye, which would have been tough for the player.
It all started with interest from Celtic being made public – by Motherwell. Celtic were clearly chasing the Motherwell starlet and had made a series of bids, all publicly rejected – by Motherwell. Celtic were then successful in their attempts before a stalling led to statements from both clubs, agents, a Premier League bids and a whole lot of confusion around the move. Then, Celtic appeared to have matched the fee and the wages. It seemed that Scottish football's summer saga had run its course.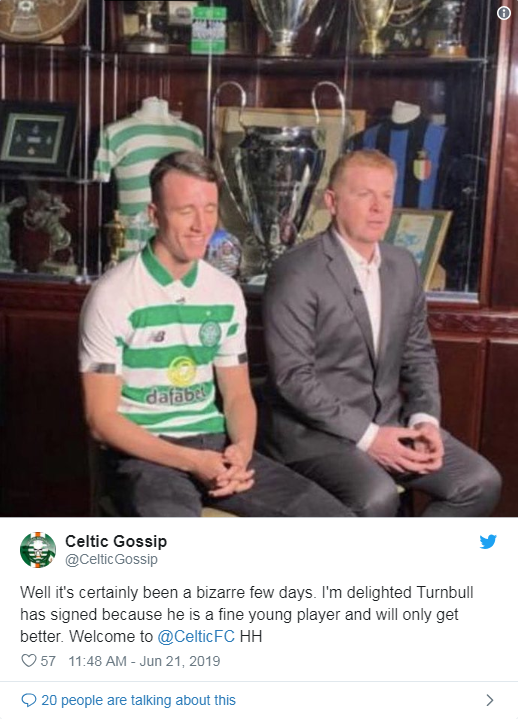 Turnbull, 20, was pictured via a leaked photo on Twitter in a Celtic jersey sat beside Neil Lennon in the Celtic boardroom beaming for the Celtic TV camera. The saga seemed to have drawn to the conclusion as Turnbull sat in the heart of Celtic Park, staring at the all of Scottish Football's honours glittering in the trophy cabinet to his left imagining if he would have his hands on them in a years time. He was no doubt thinking how this move could change his life.
Although a trip to Manchester (as Ross Hall was unavailable) for his medical would change his life for the worse. Midway through the medical a potential problem arose, one which no one had expected. The deal was off and Turnbull found himself on the operating table. Out for the next six months. All his brilliant form dissipated as he looked to have sealed a life changing move.
Lasley spoke to MFC 1886 podcast about the midfielder, and was asked how Turnbull had coped with the media speculation over the proposed transfer and how he had reacted when it fell through in the cruelest of circumstances.
"He's as good as you can be. It could've been handled a lot better, shall we say, in certain quarters," the Assistant Motherwell boss claimed.
"It was what it was, unfortunately the injury was flagged up and he was devastated. like any young player was devastated he couldn't play football."
Lasley has backed Turnbull to succeed despite this setback so early in his career and to excel when he returns back to playing and Neil Lennon nor anyone at Celtic is likely to be put off pursuing the player as soon as he's fully fit.
Fan owned Motherwell may want to suggest that somehow this was all Celtic's fault. The injury was undetected before the medical and neither the selling club or the player were aware of it and it was something that exists in every proposed transfer – that's why clubs do medicals on players that are looking at signing!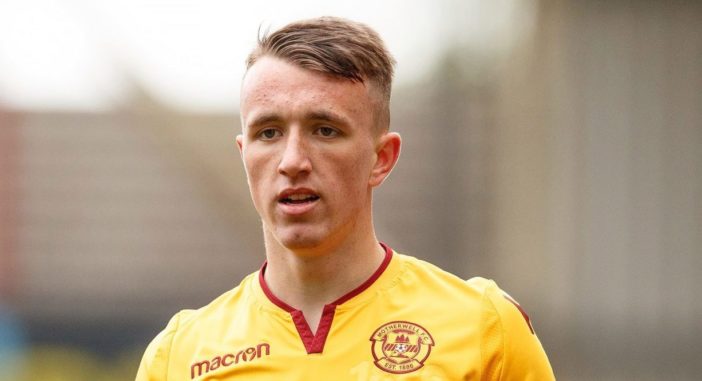 The fact that Motherwell wanted to update their fans and explain the reasons for selling the teenage was understandable but it also left them open to having egg on their faces if something went wrong at the medical stage and Sod's law sorted that one out.
To somehow suggest that Celtic were at fault here is stretching the truth and imply diverting the blame away from where it belongs, in South Lanarkshire.
Lasley has always enjoyed the chance to kick out at Celtic so nothing really has changed with him since he's hung up his boots to go into the dug-out as an Assistant Manager.
There was nothing off the cards when @keithlasley joined @AJR2022 for the latest podcast.

From the brilliant start to the season and the club's youth academy to difficult times in the first half of the 2018/19 campaign and the signing of Ross McCormack.https://t.co/aLepnHh7Ru pic.twitter.com/DaNNAOKvjU

— MFC Podcast (@MFCPodcast86) October 14, 2019