BBC Scotland finally, some might say grudgingly, got round to featuring Celtic in their Scottish Cup Classics Friday night series last night and David Potter was watching. Here's his thoughts on the programme…

Scottish Cup Final Classics – 1988 Scottish Cup Final – Celtic 2 Dundee Utd 1
This was actually not a bad piece of entertainment! Celtic beat Dundee United 2-1 to win the Scottish Cup and complete the double in the Centenary season, and the BBC did a good job on it.
The comments on peroxide hairstyles, short pants and adverts advising everyone to give up smoking were all relevant to show the difference between 1988 and 2021, but of course the major difference was that there ware fans in the stadium. And what a crowd they were! Social distance was not really observed at all, was it? Especially after that winning goal when everyone seemed to be diving on top of each other!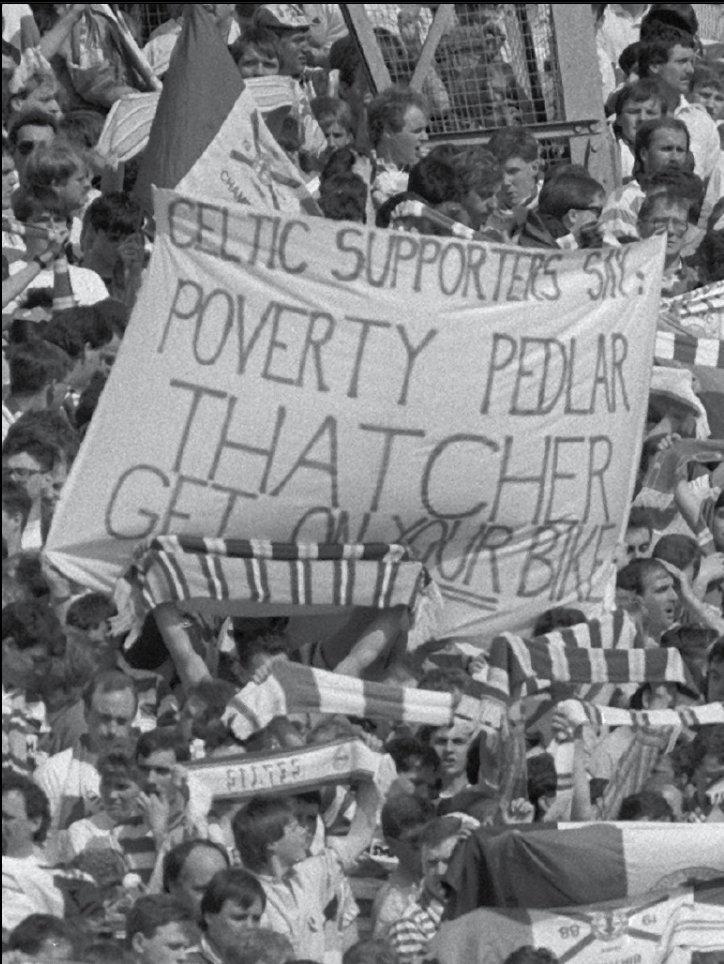 The BBC might have made more of the visit of Mrs Thatcher. Red cards were waved at her, but we never saw any of that, and when the crowd started to sing "Thatcher, Thatcher, get tae…" she apparently asked Ernie Walker what they were saying, and was told that they were really wishing her luck!
Dave Bowman (above) came out of it rather badly. His hairstyle was not great, and apparently he liked to trash hotel bedrooms, according to Steven Thomson, and put hair lotion or something into tooth paste tubes! He seems to be a real nice guy, but how did he manage to acquire such an awful discipline record? Talking of My Nice Guy, we never saw Jim "Smiler" McLean, did we? He was mentioned a lot but was never spotted by the BBC cameras.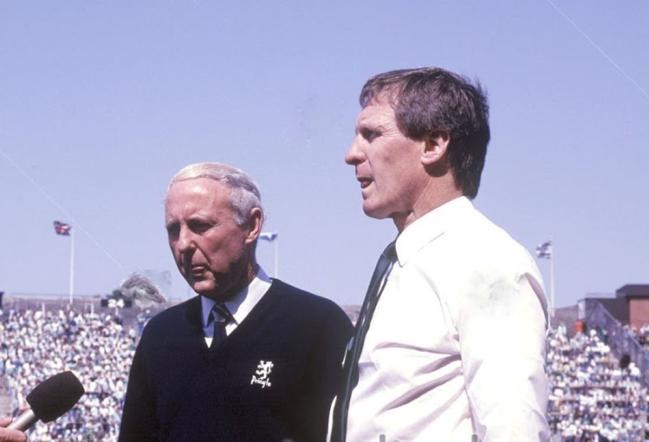 Janey Godley does brilliant voice overs of Nicola Sturgeon and Theresa May. No doubt about that, but she might be better to stay away from Scottish football, for I heard her say that she was a Rangers supporter but supported Celtic when they were playing someone else. Such an attitude is far from common, one would have to say! Someone else said that their favourite player was Andy Walker – again a comment that is not heard too often these days. I liked him in 1988 though.
Going to watch the programme about the 1988 Cup Final soon. I feel lucky to have attended the Invincible Treble, the Double Treble and the Treble Treble finals but for me nothing will EVER beat the 88 Cup Final. The best day of my Celtic life. Here are 2 of my prized possessions. pic.twitter.com/IcBo931cHf

— The Celtic Room (@thecelticroom) April 30, 2021
The game itself was brilliant. What a beautiful Celtic strip! Lovely sunny weather and a good game with the point being made that it was end to end stuff, and also that players were a lot less soft than they are now. Aitken's yellow card on Kevin Gallacher would probably have got him a red card in 2021, and indeed it wasn't as bad as the red card he got a few years before when he brought down Mark McGhee of Aberdeen in the Cup final of 1984. In 1988 he couldn't tackle Gallacher. He simply had to let him run on and score, which was good, but not so good as some that his grandfather scored.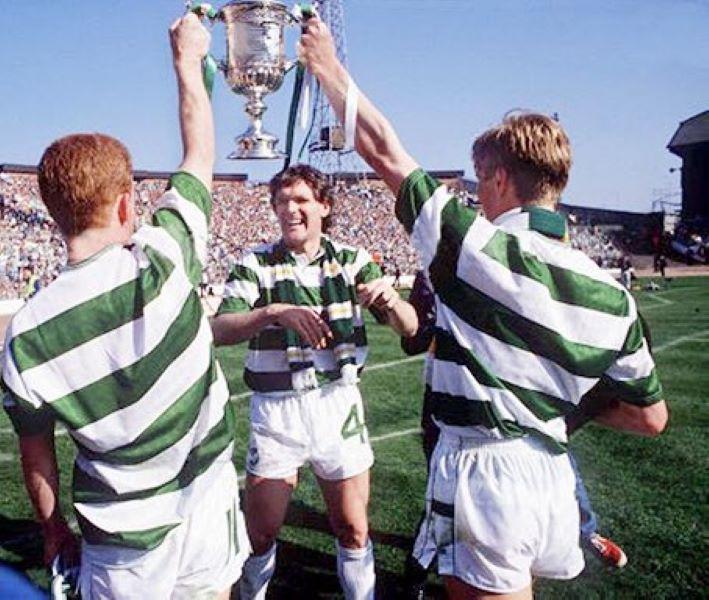 But we turned it round. The equaliser was a good goal but the winner was a comedy of errors. A feature of the game was the amount of appalling misses. Joe Miller missed a horror, and Eamonn Bannon of Dundee United had a couple of real horrors.
But happy memories. A good Cup final. Thank you, BBC, but I fear that may be the Celtic ration for the series!
David Potter
Incredibly, the double win in our centenary year was kind of usurped by Rangers, who won a European trophy in theirs. However, numbers are not their strong point as they thought, at the time, they were formed in 1873. So they didn't notice.

— Richard McGinley (@Richiestoke) April 30, 2021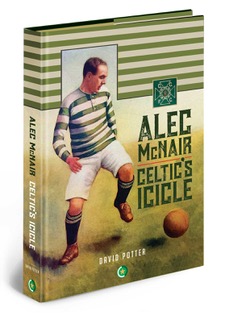 David Potter tells the remarkable story of Celtic's Icicle in his new book. 

Alec McNair created records which stand to this day, almost a century after he hung up his boots following a trophy-laden 21-year career, as Celtic enjoyed a first golden era.

No-one has matched that sort of longevity in the history of Celtic Football Club…
Order a signed copy below...