WE eventually got there, just when it looks like the week would end with no official confirmation that Neil Lennon had put pen to paper on the deal to be the New Celtic manager, it all happened on Friday afternoon.
There was no need for Glasgow City Council to worry about closing roads. The turnstiles at the main stand remained closed. There was no sunshine on Paradise like on that gloriously optimistic day in May 2016 when Brendan Rodgers arrived and 13,000 supporters showed up to welcome him to the club he'd said that he'd always supported.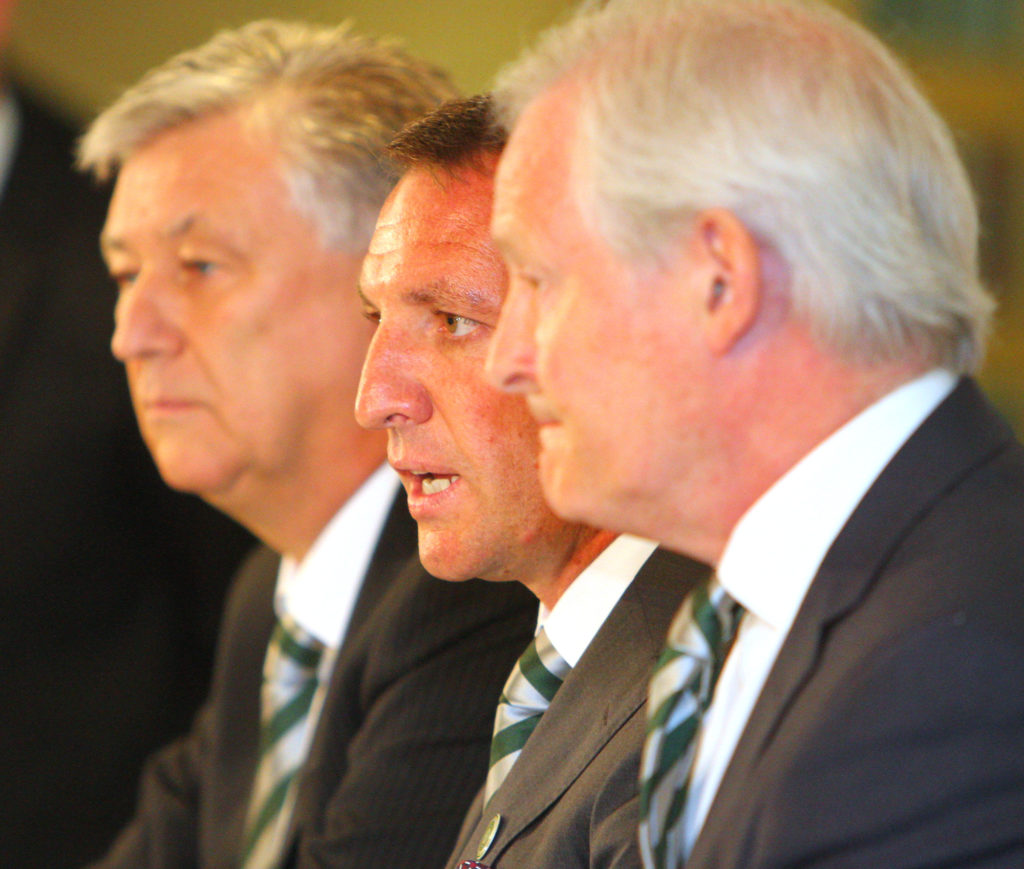 Even The Celtic Chairman Ian Bankier couldn't be bothered being there. It was just the de facto Director of Football Peter Lawwell and the man he has selected to pick the team.
The management team was confirmed as Neil Lennon as manager, John Kennedy as his assistant and Damien Duff as First Team Coach. Stevie Woods stays on as goalkeeping coach.
This is a team that has been selected and assembled by Peter Lawwell. Neil Lennon has NOT selected his Assistant manager but he seems happy enough to be back at the club he loves. Let's watch the Press Conference and then the interview with Celtic TV that Lenny gave.
THE PRESS CONFERENCE OFFICIALLY ANNOUNCING NEIL LENNON AS THE NEW CELTIC MANAGER
CELTIC TV'S INTERVIEW WITH A DELIGHTED NEIL LENNON
The Celtic support have made it clear that they will get behind and support Neil Lennon now that he has been appointed. No-one could argue that he is not absolutely delighted to have been given the job but most supporters understand that he is going to have to work within the parameters set by Peter Lawwell.
From watching these two videos no-one could deny that Neil Lennon is thrilled to be the New Celtic manager and enthusiastic about taking the club forward for the long term. However Peter Lawwell's influence on the football department is there in plain view too.
Players have been scouted. Moves are afoot but until yesterday we have had an interim manager for four months and currently have no head of recruitment. Peter promises to take his time then go to the market to recruit.
It might all work out fine. Celtic Supporters everywhere desperately want it to but all are now well aware that Lawwell's fingerprints are all over this. He can take justifiably take his share of the glory if it goes according to plan but yesterday he put his own neck on the block and if he doesn't back his management team over the summer there's going to be a backlash.
But Peter already knows that, right?