REPORTS this morning that Manchester United are lining up a £40million plus bid for the former Celtic striker Moussa Dembele will delight Peter Lawwell who always enjoys it when one of his sell-on clauses pays out.
Lyon got the bargain of the season after Moussa fell out with Rodgers on the last day of the transfer window. The easy going striker then rather uncharacteristically hit out at the then Celtic manager in a series of posts on social media.
After a slowish start at Lyon he has settled down to become one of the top strikers in French football and now Ole Gunnar Solskjaer could ready to give Lyon double the money that they paid to Celtic for the striker to take him to Old Trafford.
This would give Celtic a £2million windfall. Nice.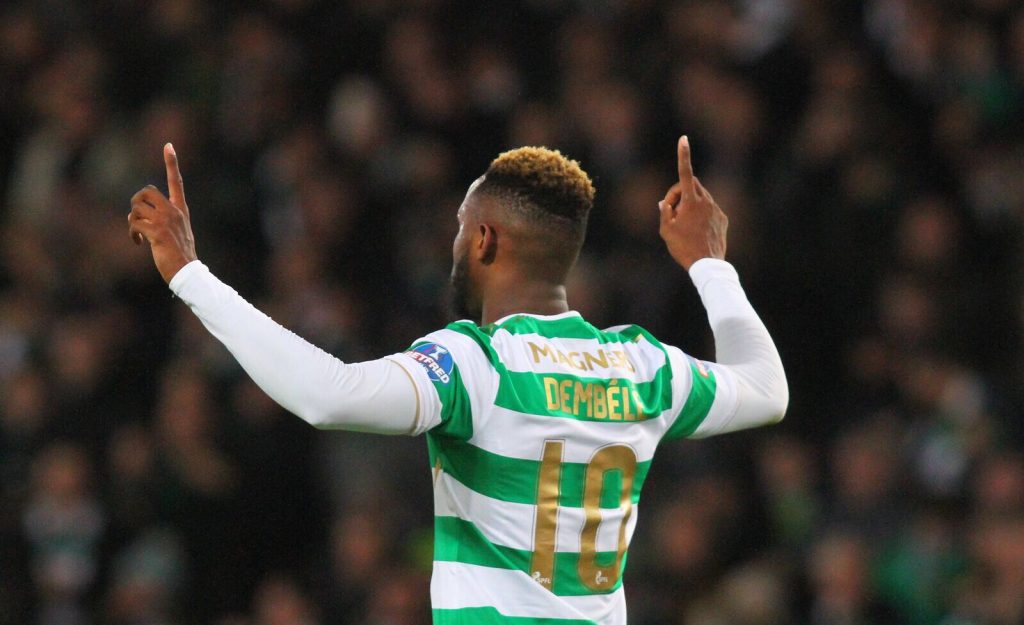 One player who has never really been the same since Dembele left is his French friend Olivier Ntcham and again there is transfer speculation this morning that Porto are for the third time ready to ask Celtic the question about the former Manchester City midfielder.
Celtic paid City £4.5million for the player and it looked like money well spent, until coincidentally around the time that Dembele left. There was of course that crucial winning goal against the Rangers shortly after his mate went to Lyon but little else in what has been a disappointing season for Ntcham, with both injury and loss of form restricting his time on the park.
Porto seem to have noticed and their latest reported interest is apparently for a lower sum than previously bid – and rejected by Lawwell – as their boss Sergio Conceicao senses the opportunity may be there to grab a bargain in Glasgow.
Like Lyon Porto might fancy their chances of doubling their money after one successful season.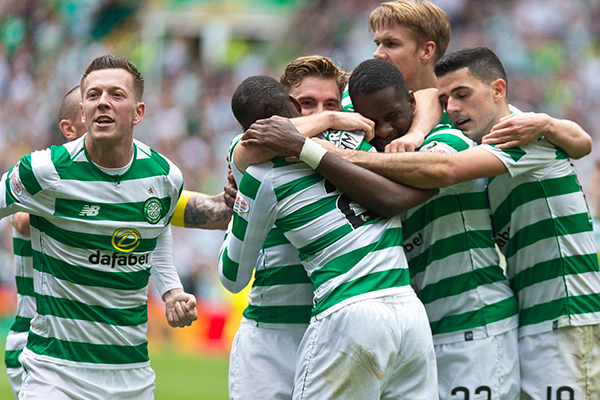 Ntcham to many Hoops supporters doesn't look like a player who is desperate to stay at Celtic, maybe not to the same level as the blatantly disinterested Jerry Toljan who in that second half at Ibrox looked like he'd rather be anywhere else rather than out there playing for Celtic.
Doubt we'll see him in a Celtic shirt again after that showing.
Also on transfer news gossip – usually stuff put out by agents trying to drum up interest (dropping Celtic into the mix increases the media coverage) – Celtic are apparently one of several clubs interested in Charlton midfielder Joe Aribo, who has also been linked to Arsenal, Southampton and Rennes ( a very decent side, with one or two players Celtic could look at) and wait for it….the Rangers!
With Gerrard at Ibrox, they now merit a mention on this merry-go-round that will run until end August. Aribo is 22 and is out of contract in the summer so would be available on a free transfer.