LAZIO need a massive favour from Celtic if they are to avoid elimination from the Europa League. The Italians, who were the top seeds in the group, have lost home and away to Celtic after surrendering a lead in both matches.
They now need to beat Cluj by two clear goals so that they win the head to head then hope that Celtic win in Romania on Matchday 6. That would be enough to see Lazio steal the final qualifying spot in the group from the Romanians and of course would knock Cluj out of Europe.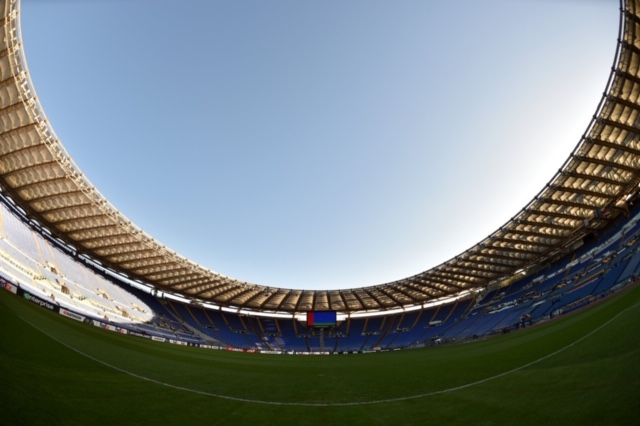 So while Celtic have qualified they will clearly want to win the group and that can be achieved with a victory over Rennes at Celtic Park later this month. The French Cup winners have had a dreadful campaign picking up just one point against Celtic on Match Day 1.
The Italian giants are left hoping that Celtic can do them a massive favour against Cluj. The pity is that Celtic can't eliminate BOTH of them. Incidentally with the Rangers winning last night against Porto at Ibrox, the Scottish co-efficient is now knocking on the door for gaining TWO Champions League spots so it could turn out that a Celtic win in Romania could send Lazio into the knock-out rounds and open the door for the Rangers to get into the Champions League!
Neil Lennon wasn't worrying about any of that stuff last night after Olivier Ntcham stunning 95th minute winner clinched a remarkable double over the Serie A high-flyers. Lazio won in the San Siro against Inter Milan at the weekend!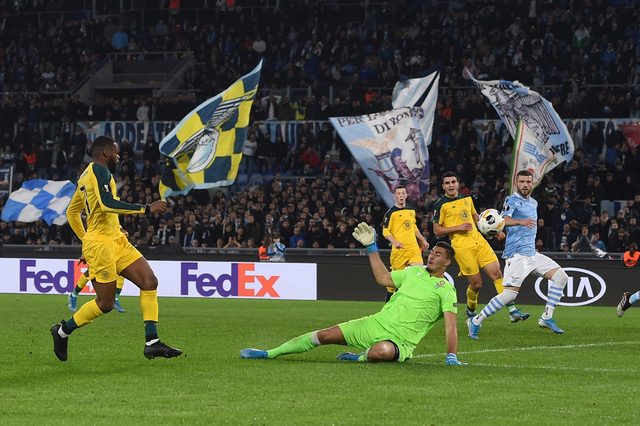 "I am so happy and proud of the team. Not just winning the game but the way they played the game, the character, the bravery and above all else, real quality.
"It was a Titanic game again, a brilliant game to watch and it was a game we thoroughly deserved to win.
"To come here and play as good as that; this team keeps setting new boundaries. We have qualified after four games. That is unheard of for Celtic in Europe. It is amazing night, not just for me, the players, the board and obviously the magnificent support we had in the stadium tonight.
Great scenes at the end with @CelticFC fans pic.twitter.com/3Nnlctqv3B

— Karl Brady (@KarlBrady77) November 7, 2019
"It is historic. It is a privilege for me to coach these players and work with my backroom staff who do an unbelievable job behind the scenes. We are in a good place at the minute. It is job done as far as qualifying for the new year.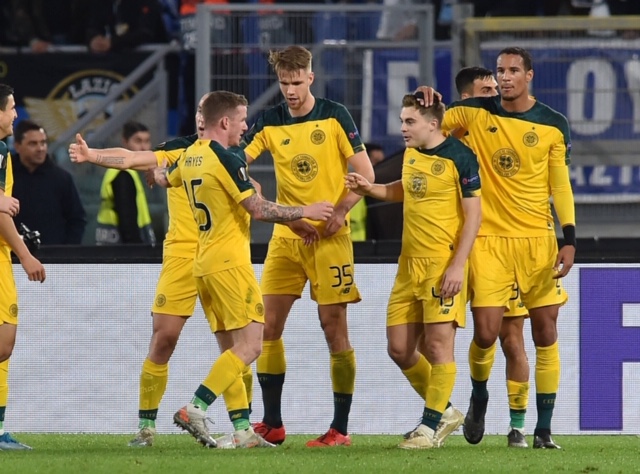 "We have a lot of work to do domestically but it is an amazing night for the team and the club," the Celtic manager said at the post match Media Conference as reported by Daily Mail.
Lenny rated the win as just short of the stunning 2-1 victory over Barcelona in the Champions League in November 2012.
"It is just behind it. To beat Barcelona was a great night and a great achievement for the club but this is almost on a par, to come here and play a team who are in great form, packed with international stars," he said.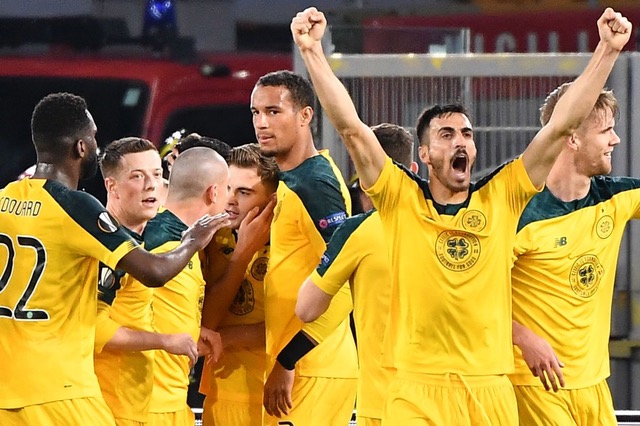 Lazio boss Simone Inzaghi was left clutching at green and white straws and looking forward to saying Mon the Hoops next month. "There is still hope. Celtic have beaten us home and away so maybe they will be able to beat Cluj in Romania and we have to win against Rennes and Cluj.
"We hit the post, their goalkeeper saved a lot and we also had the referee against us because at 1-1 there was a clear penalty for us that wasn't given to us so it could have changed the game."
Here's the Europa League Group at the moment, lovely viewing for Celtic fans and not too bad looking from Mussolini's viewpoint either.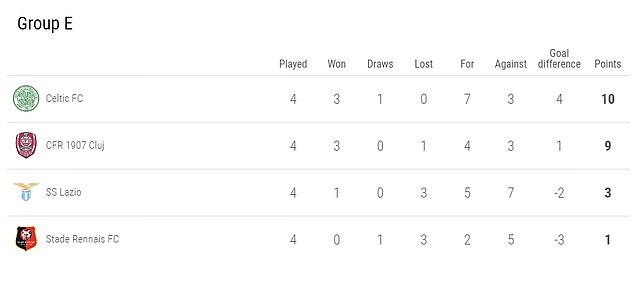 And here are some of the Lazio fans who need Celtic to win in Romania next month if they can beat Cluj in Rome by two goals.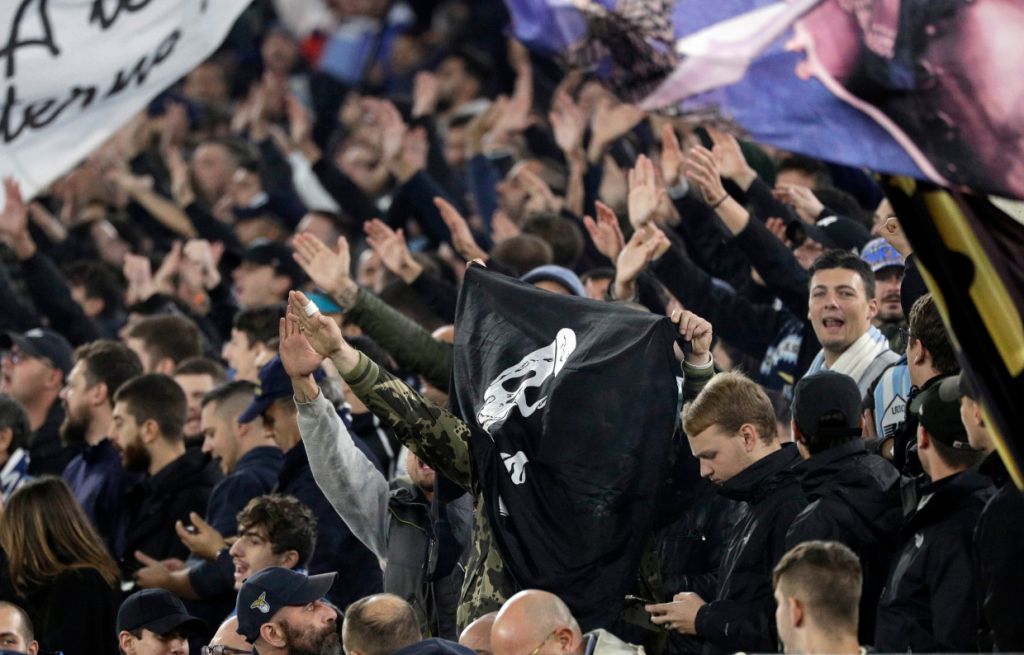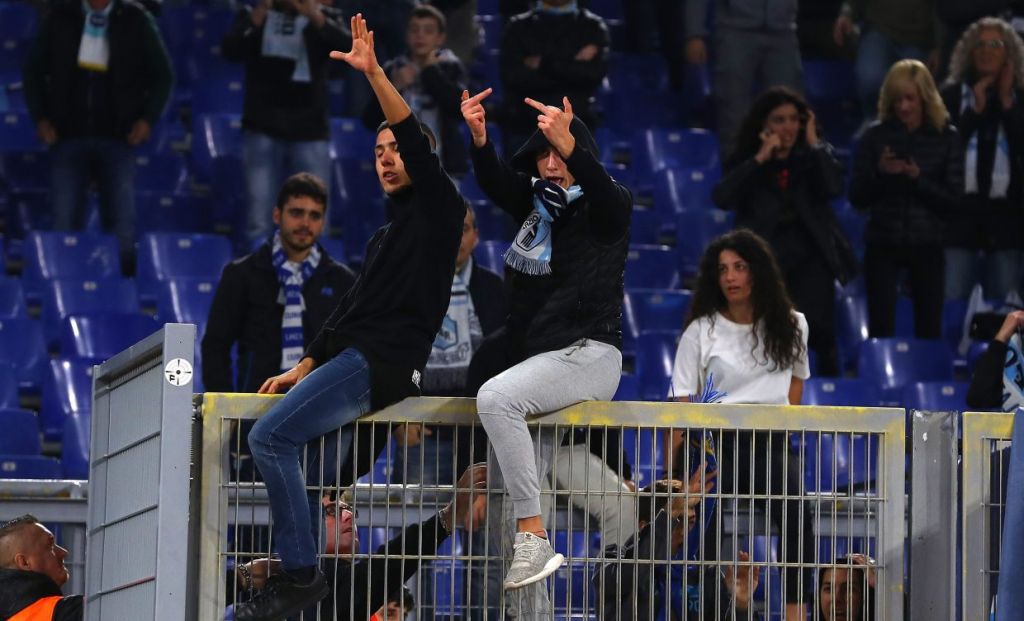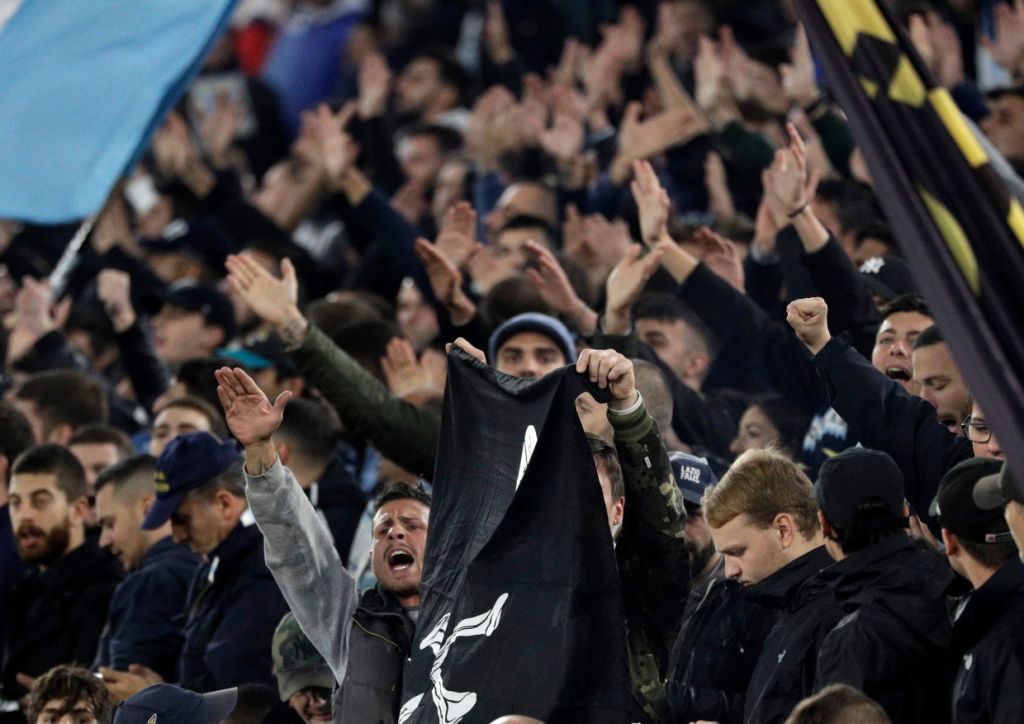 Sandman's Definitive Ratings – When in Rome you bring a gladiator, Maximus Scottius Broon, Soldier of Celtic…You have to read Sandman's Player Ratings today, they are sensational!
Here's Lenny speaking to Celtic TV after the game…