Now that November Manager of the Month Neil Lennon has lifted the ban on talk of Sunday's League Cup Final and the Celts are two points clear at the top of the league we can all turn our attentions to the first ever Hampden meeting of Celtic and the Rangers in a Cup Final.
While Celtic go into this battle seeking their tenth consecutive trophy the Rangers are vying for their first ever piece of silverware and no the Petrofac Cup win over Peterhead does not count!
As with any big game it will come down to players winning their individual battles and if enough manage to win the fight against their nearest opponent, in most cases you are likely to see the victorious side emerge as a result.
So how do the two teams match up and who is likely to face who on the day? We'll look at the game and those battles over the next couple of days. Starting with the Celtic Defence up against the Ranger attack this evening.
On recent line-ups and past meetings it's safe to say the Rangers forward line will be a three pronged attack with Ryan Kent on the left side and Scott Arfield on the right. Given his goal scoring form and Steven Gerrard's own regrets from the Rangers 2-0 defeat at Ibrox in September, then it is safe to assume Jermaine Defoe won't be on point for this one. The task facing Celtic's central defence is likely to be Alfredo Morelos.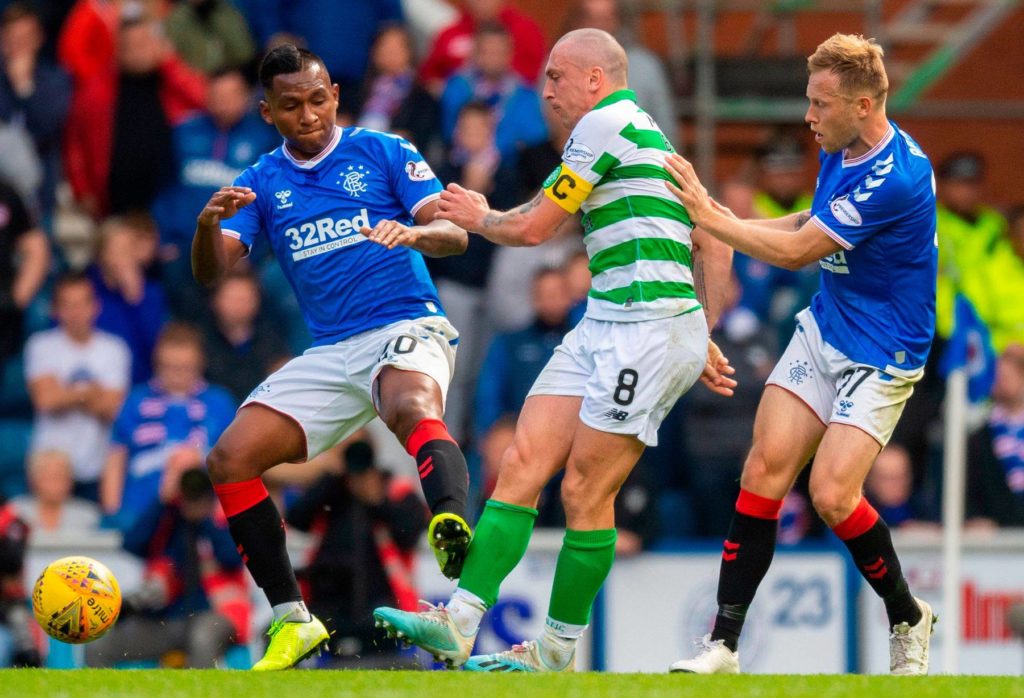 Celtic defence barring any last minute surprises or injuries will be first of all Fraser Forster in goal. The Wall will undoubtedly play as if there is a more inform goalkeeper playing in the UK at the moment I've yet to see him.
The Central defensive partnership has all but picked itself of late with Christopher Jullien partnering Kris Ajer, It's only the full backs where there may be question marks.
Had Hatem Abd Elhamed been fit enough to play he may well have played but with Jeremie Frimpong rested until late in the second half against Hamilton last night, you could assume young Jeremie will make his Glasgow Derby debut in a Cup Final. He's earned the shirt and the belief in his abilities that Lennon undoubtedly has. You could argue the height of Bauer could be advantageous but it's unlikely he'll be picked ahead of Frimpong for this.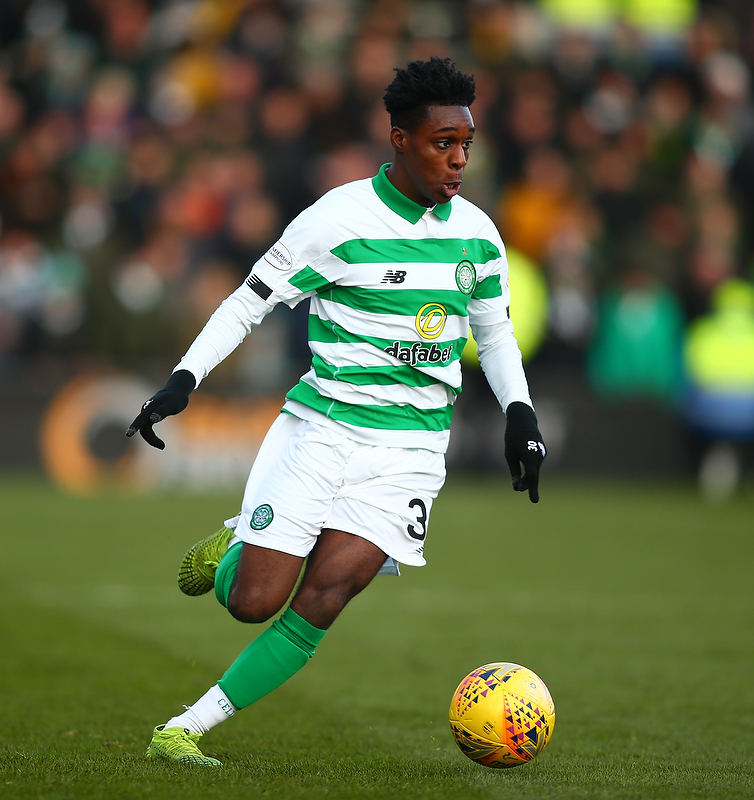 On the left side of defence it's hard to say with any certainty who will play. We do know that Greg Taylor has been playing there of late and he's let no-one down. Unfortunately for him he's cup tied having appeared for Kilmarnock in an earlier round and ineligible for the final.
That leaves two players returning from injury and both back in training to vie for the shirt on Sunday. Jonny Hayes has been more short term with no risks being taken after his shoulder popped and unlike Riggs in the Lethal Weapon films it seems you can't just pop it back in and get tore into the action. Shame that.
Bolingoli has been out much longer and given he only returned to training this week I'd think it may be a stretch to ask him to come straight back into a game of this intensity. It is more than likely to see Jonny Hayes therefore take the left full back role on Sunday.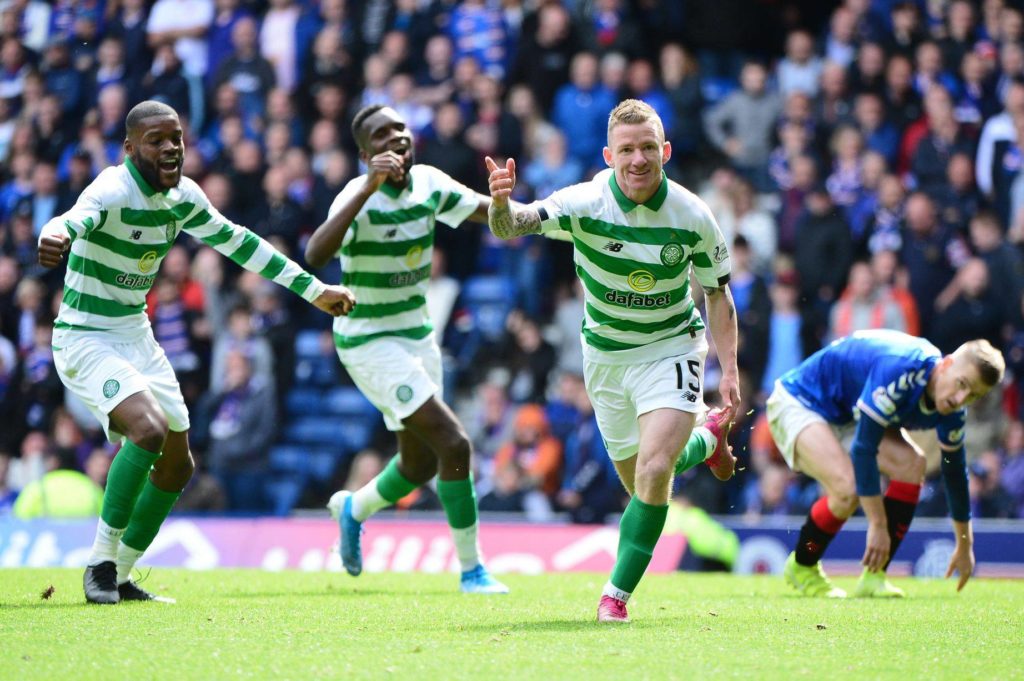 How the defence nullifies the threat of the Rangers front three will be vital. So let's deal with the threat from wide first of all.
Ryan Kent is probably the Rangers best player alongside Alfredo Morelos. It's likely he'll try and target Jeremie Frimpong from the outset and left one on one Kent would be the biggest challenge that the young full back will have faced so far.
Kent will expect support from Barasic coming from left full back (if he's fit) to double up on Frimpong and also allow the winger licence to come inside and support Morelos. To this end there will be vital roles for both Jullien and Captain Scott Brown in helping cover Frimpong when the Rangers advance.
Brown in particular will have to assist with watching Kent when Barasic overlaps and Frimpong has to engage the full back wide left. Jullien will have to be aware but can't afford to over commit with Morelos looking for gaps centrally. Our best form of defence on this side may well be to attack. If Frimpong plays to his strength and tries to advance and link with Forrest on the right it may be enough to force both Barasic and Kent back to more defensive duties and negate their forward threats. It will also be important for Frimpong that Forrest is a good out ball to alleviate pressure with forward direct passing and Jamesy's ability to carry the ball.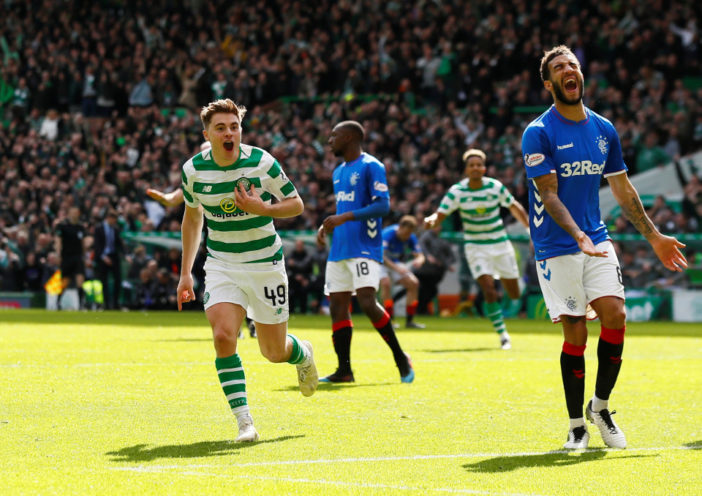 On the right side it's probably a much easier task for Jonny Hayes. Scott Arfield is good at running beyond his central attacker and into space but Kris Ajer and Hayes should be able to handle this and unlike Kent on the left Arfield doesn't have many other facets to his game to cause Celtic problems.
He may try and busy Jonny Hayes and just hope that allows the Rangers Captain Tavernier to get up and try for crosses into the central area but Arfield himself should be negated by keeping a watchful eye on his runs off the ball rather than what he does on it.
On that side I think we'll see a good few attempts at the dark arts and engineering contact to gain free kicks or force corners as they'll see more opportunity from set plays than from open engagement.
Once again Hayes direct style will see Celtic adopt an attacking threat by carrying the ball into the opposition half and forcing Tavernier back. Tavernier is a good attacking full back but he is simply a woeful defender. Keeping him occupied in his own half could be an important tactic.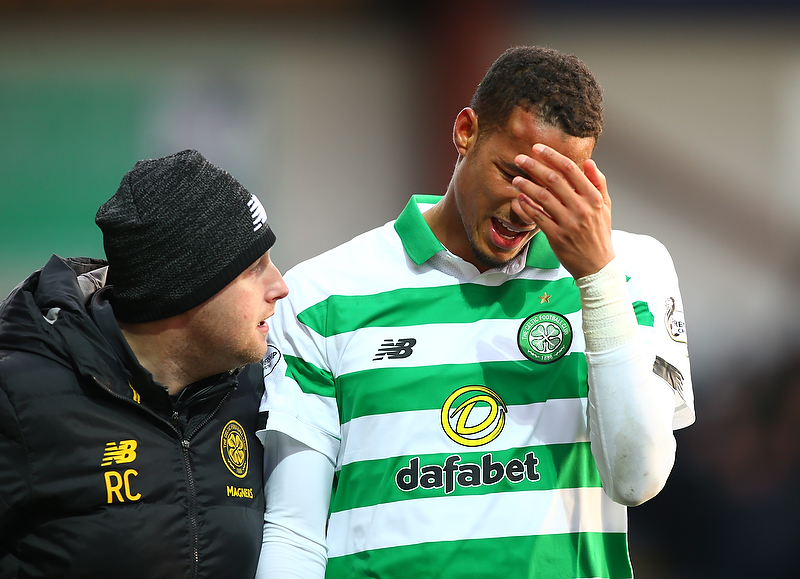 In central defence the partnership of Jullien and Ajer will face up to the Rangers multi million pound valued, but never bidded for striker in Alfredo Morelos. This is a player who takes the ball in well and tries to link the play he's deceptively good in the air and his goalscoring record at the moment is impressive.
He is also a loose cannon and almost entirely reliant on service. He is unlikely to have enough in his game to plough a lone furrow against Celtic's two central defenders and come away with much more than a yellow card or more as the frustration boils over.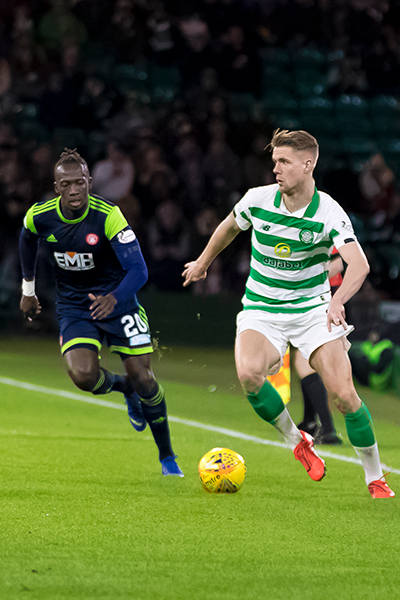 If Celtic can stifle the deliveries from wide there is little creativity from central areas of the Rangers midfield to feed Morelos what he needs and he will not be able to go it alone. He will get wound up and this season's new fashion accessory the Morelos halo may well slip especially if Broony can nip at his heels.
It may be that Arfield and Kent play narrower in comparison to the Celtic attack and try and target gaps between Celtic full backs and central defenders but I'm not sure Gerrard would risk the criticism he got last time occurring again by playing all five midfielders narrow and looking for gaps. Those gaps didn't come last time and the Rangers were outflanked. It would be a big reputational risk to try it again, though it is a possibility especially if they were to go behind and look to change things.
Celtic could be open to long diagonal passing as with Hayes and Frimpong we will lack height in full back areas, particularly defending our respective back posts to cross balls. From open play I don't see Kent and Arfield being wholly utilised that way, by getting one on one at the back post but it's something Celtic will need to be wary of as an occasional tactic at least.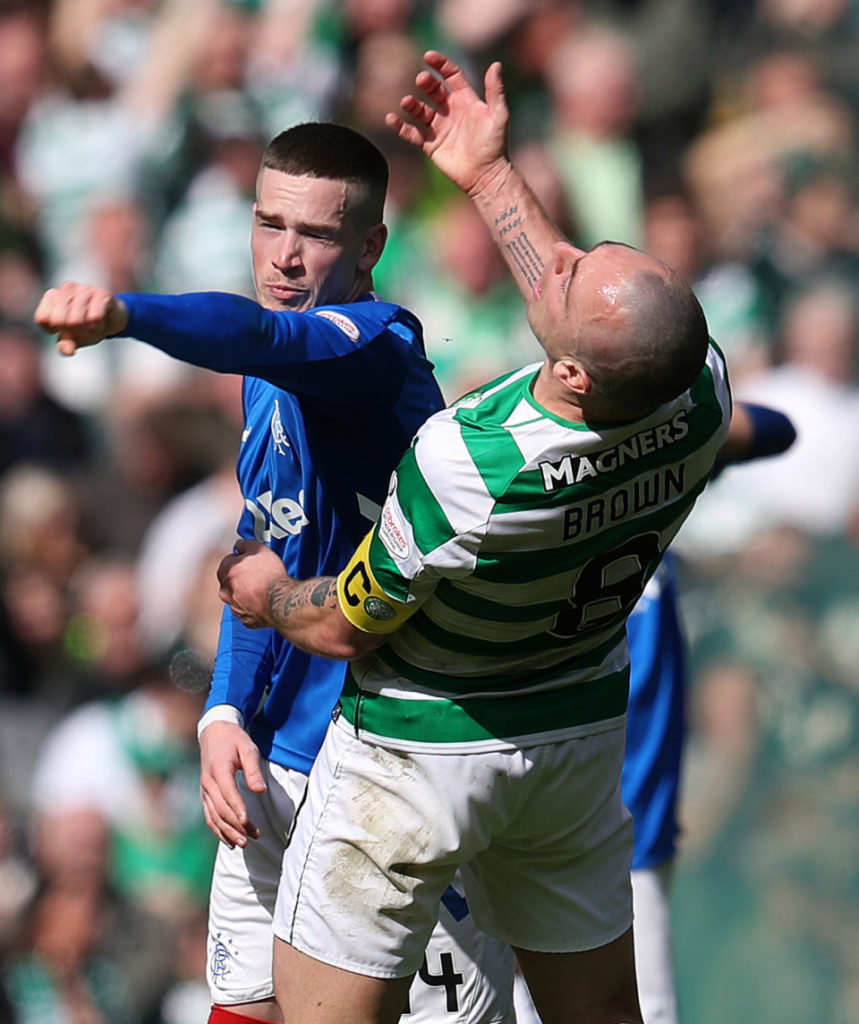 In conclusion I'd say Kent and Morelos are they real concerns but should Celtic deal with Kent in particular and keep him quiet I don't see Morelos getting into the game. He'll be starved of service from a central midfield lacking creativity and on the right Arfield has little to his game bar running beyond. Tavernier is probably more of a threat overlapping or looking for free kicks.
Be it Hayes or Bolingoli their forward thinking traits will be enough to negate his threat and push Tavernier back to his defensive duties where he is vulnerable to attack.
Celtic's defence showed at Ibrox they can handle the Rangers midfield and striker. On that occasion Defoe was starved of service we should be able to do the same to Morelos. The only thing different is the return of Ryan Kent and it is a big difference.
When it comes to individual battles I see a Celtic defence that will cope with the limited capabilities of the Rangers attack.
Stop Ryan Kent and Celtic nullify the Rangers.
Niall J