With Celtic facing up to Cup Final debutants the Rangers in The League Cup Final at Hampden on Sunday. We looked yesterday at the individual battles and how the Celtic defence might face up to the Rangers attack.
Today we'll have look at those central midfield battles. The engine room where games are so often won and lost.
Celtic's first two players in the middle of the park pick themselves. Scott Brown (No.6) is having a simply outstanding season, as shown with the injury time winner at Hamilton. He still has that drive and determination that ensures those around him follow that example and standards are maintained.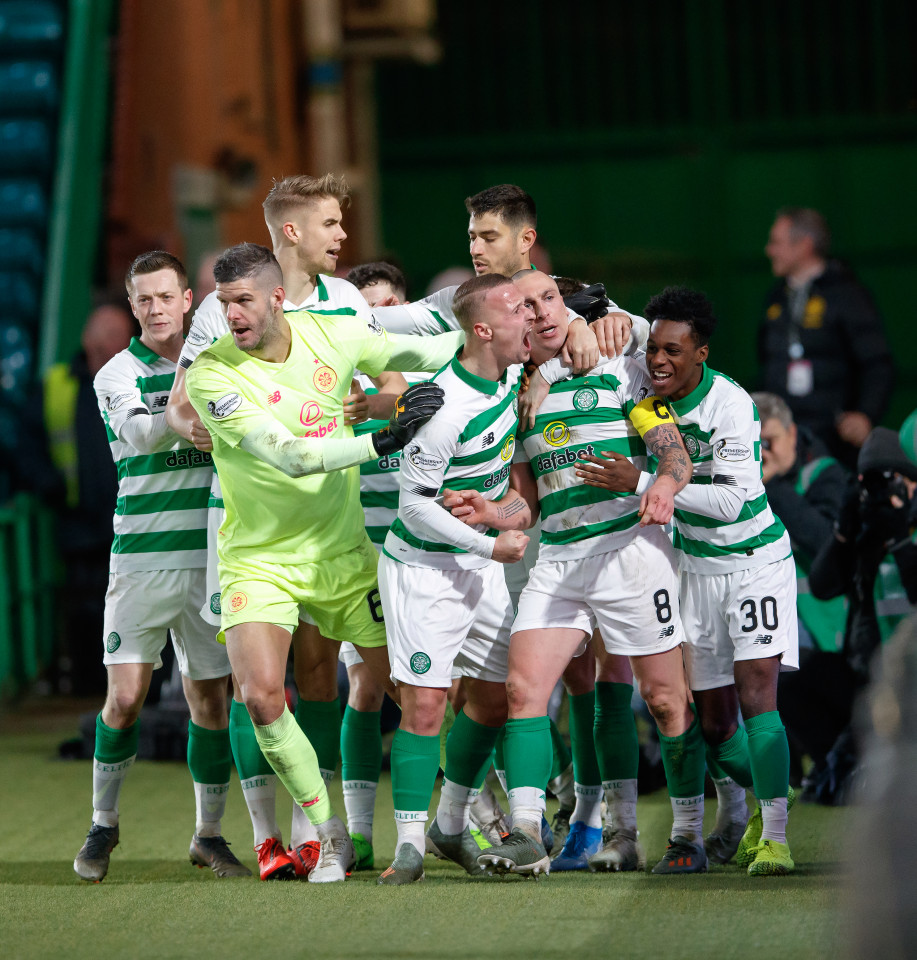 Beside him is the wonderfully gifted Callum McGregor (8). A player who rarely wastes possession Calum supplies the vision and craft to complement Brown's drive. He has a range of short and long passing you'd normally see in the top Italian and Spanish sides. Those two players will pick themselves if fit on Sunday. It really is that simple a choice for Neil Lennon.
The last position (10) is somewhat open to debate. Olivier Ntcham and Tom Rogic have both played the number 10 role of late to varying degrees of success, but the player I think will pick up the jersey has been playing on the right side of late and that's Ryan Christie.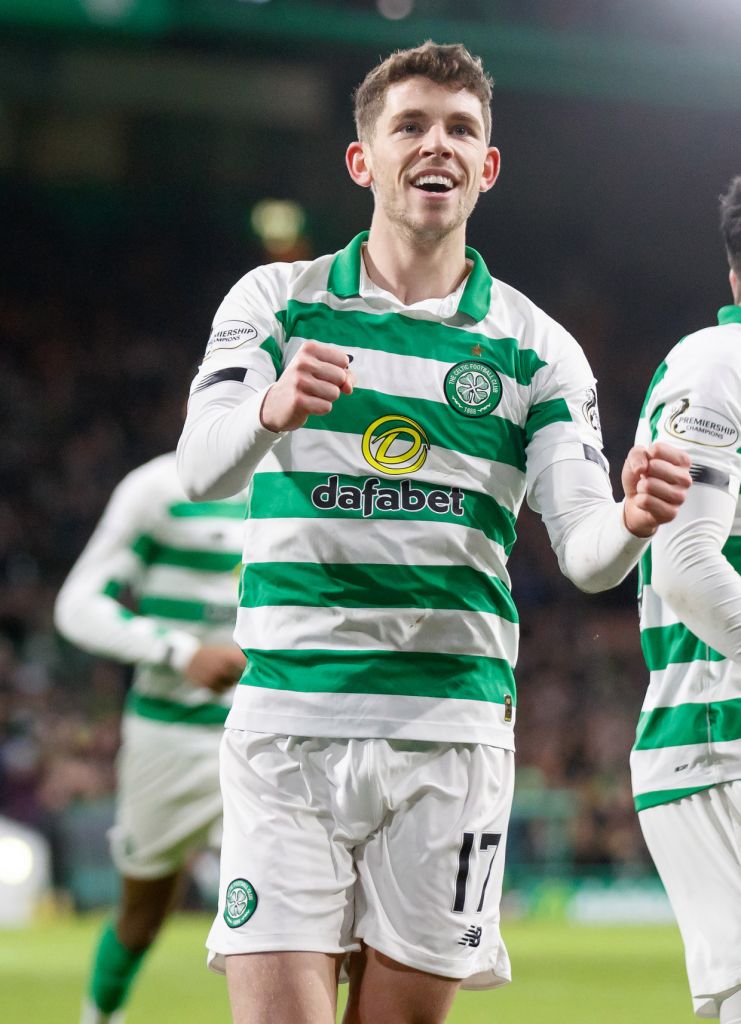 Christie has been shifted to the right hand side and James Forrest to the left however the return to fitness of Mikey Johnston and the likely return of Mohamed Elyounoussi now he is back in training, should see Celtic return to more balanced width and that should free up Ryan Christie to take on the number 10 role, a position that will need what Ryan Christie brings to the party come Sunday.
While Olivier Ntcham's ability is without question his level of interest is difficult to gauge. Given an opportunity to start on Wednesday night against Hamilton he once again failed to show he's fully engaged and was substituted. Celtic cannot risk another 'off' afternoon in a Cup Final and Ntcham can hope for a spot on the bench at best.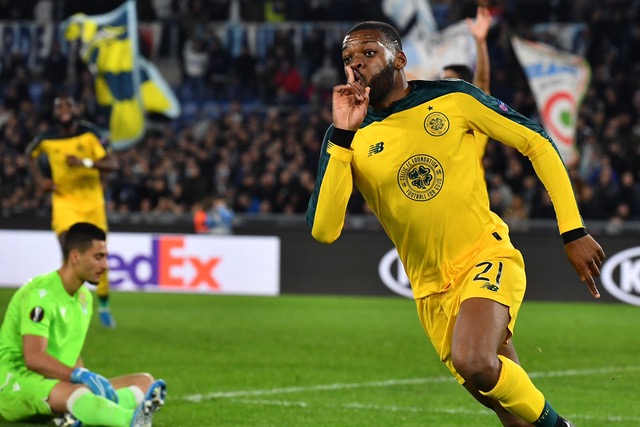 Tom Rogic has contributed of late and his goal against Ross County was evidence of how he can influence a game but it's difficult to remember that last time the talented Aussie actually played and contributed to a full 90 minutes. He has played well for periods in games but he really hasn't influenced yet this season and as much as you can build him back up by getting him to play games a Cup Final is not a place to risk on past glories.
If Celtic do indeed line up with Brown, McGregor and Christie it will be interesting to see who Steven Gerrard puts up against them.
As we touched on in yesterday's article the only real creativity from the Rangers is likely to come from Ryan Kent in the wide areas. 'Rangers' are likely to choose three from four in the central midfield. Steven Davis, Joe Aribo, Ryan Jack and Glen Kamara would be the choices.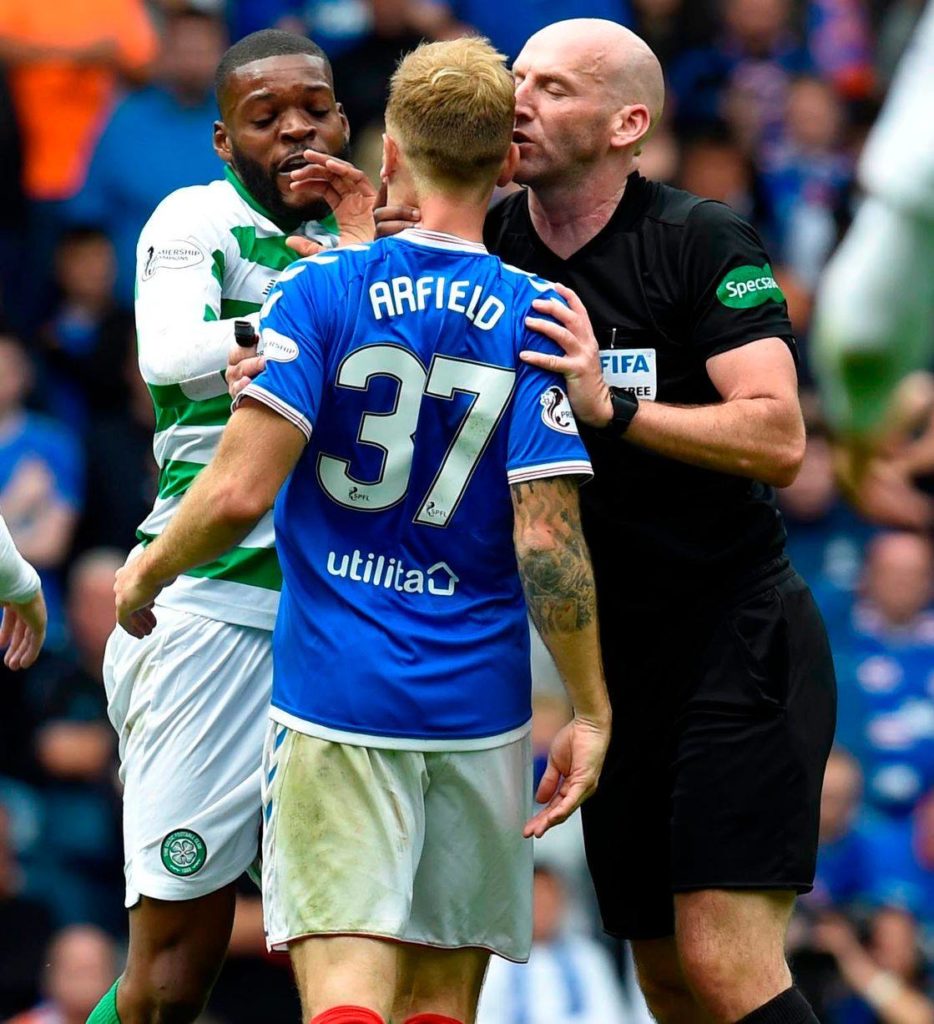 Ryan Jack appears one of Gerrard's most trusted players and he brings an element of disciplined defensive positioning to the team, he is likely to play the Scott Brown role in the team on Sunday. He will play.
Steven Davis brings a wealth of experience and although now in the twilight years he is 'the' Rangers most effective midfielder. He remains an accomplished footballer. He has a fine awareness of his surroundings and a good range of short and long passing. He does lack in outright creativity but his passing vision probably makes up for the flick and tricks. Less mobile now it's debatable how long the legs will last but again he's not likely to be bypassed for younger legs with his experience winning the argument. That leaves one slot for either Glen Kamara or Joe Aribo.
Kamara had a slow start to the season but again his youthfulness could complement Davis in midfield. He has been more consistent of late. Joe Aribo was one of 'Rangers' big signings when they apparently beat Celtic to his signature (yes I thought the same). He lacks the consistency of youth and possibly also lacks the discipline positionally that Kamara brings. To be fair there is little to choose from and little to worry about from either player but I'd much rather Aribo played as I think Kamara just edges it on the overall package. I'd be surprised if Glen Kamara wasn't Gerrard's first pick.
Looking at Ryan Jack he is now likely to go head to head with Ryan Christie. Although Christie may start a little deeper to ensure 'the Rangers don't have three against two in the centre of the park Christie will be given licence to engage and force back Ryan Jack. It's going to be a vital battle to win and Christie's incessant playing style should leave Jack uncomfortable. Jack is also tasked with filling in when 'the' Rangers captain Tavernier goes forward.
That leaves Jack having to either stick with Christie or pass him on when he moves to defend the wide areas. Celtic can gain the advantage if they can force turnover, either down the flanks or directly through the middle when Jack vacates the space. This is where Christie brings more than Ntcham or Rogic. It's that directness, energy and genuine goal threat where Celtic can gain the upper hand as he attempts to link with Celtic's chosen striker.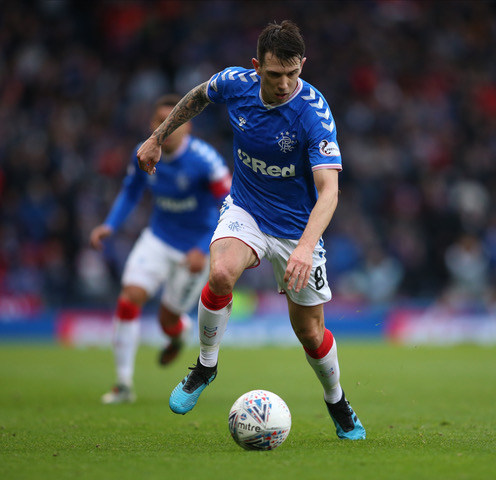 Davis and Kamara are likely to be involved in a straight on scrap. With all four interchanging who they engage with as the battle rages. Davis and Brown are both the old masters. Without a burst of pace to get beyond Brown, Davis could easily be kept in check, if Brown can remain disciplined in holding his position and allow Callum McGregor to take control and link with the wide areas and Christie.
Kamara again is not a player with the pace or creativity to hurt Celtic on his own. Again a tidy footballer with good passing and moving capabilities, there isn't enough between him and Davis to create something out of nothing or the energy of a Christie to get beyond and advance on Celtic's rear-guard.
The balance in midfield is where Celtic edge this battle, 'the Rangers main advantage would possibly be they edge the physical side of things, Celtic have more to their toolkit.
In Brown Celtic have the aggression and leadership skills, he has an ability to inspire those around him. In McGregor Celtic have that 'quarterback' player who has an incredible passing accuracy and always willing to take the ball under pressure and recycle it. Ahead they have Christie who has shooting ability, the nice subtle touches and a player despite that creative edge who still has the stamina to go box to box if required and mix it.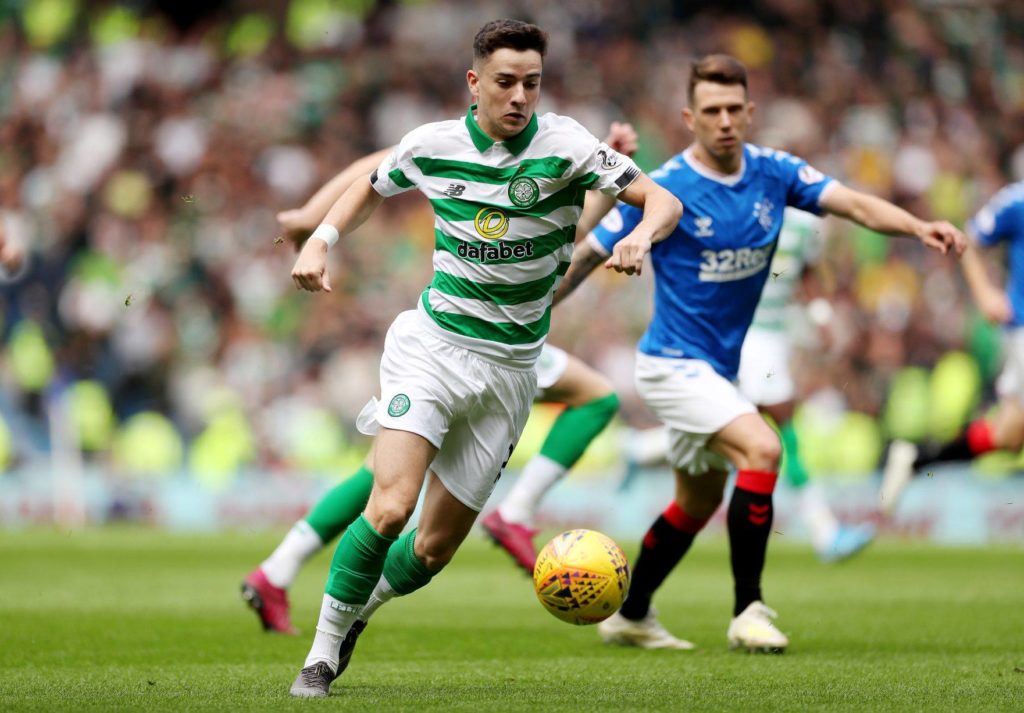 ' Rangers' on the other hand have a good defensive option in Jack but he isn't a player close to the ability and experience of Brown. Kamara as tidy as he is, does not have the all round game and ability to match Callum McGregor and although he has good experience Davis is not creative, in fact he's too similar to Kamara to argue the balance between creativity, passing and fight is not in Celtic's favour.
It's an area Celtic can win as long as Christie can drop back in to make a three when Celtic lose possession. Christie has the energy to do just that for 90 minutes on a big pitch. It may well be Christie who just gives Celtic that edge. His ability to drop in and defend as well as with Celtic's striker and wide players will be crucial.
If Celtic's central midfield three are on form they will win the battle in the centre of the park.
Christie is Celtic's match winner on Sunday. He simply has to play in the middle.
Niall J