CELTIC are now less than 24 hours away from competing for their tenth consecutive domestic trophy.
Sunday at Hampden sees Celtic entertain 'the' Rangers in the first ever meeting of the sides in a domestic Cup Final.
We've been looking in the last few days at the individual battles likely to occur between the two sides and how they are likely to match up tactically. We've already looked at Celtic's defence up against 'the' Rangers attacking three and yesterday we looked at the central midfield battle.
Today we'll finish off by looking at how the Celtic attacking three will line up against 'the' Rangers defence.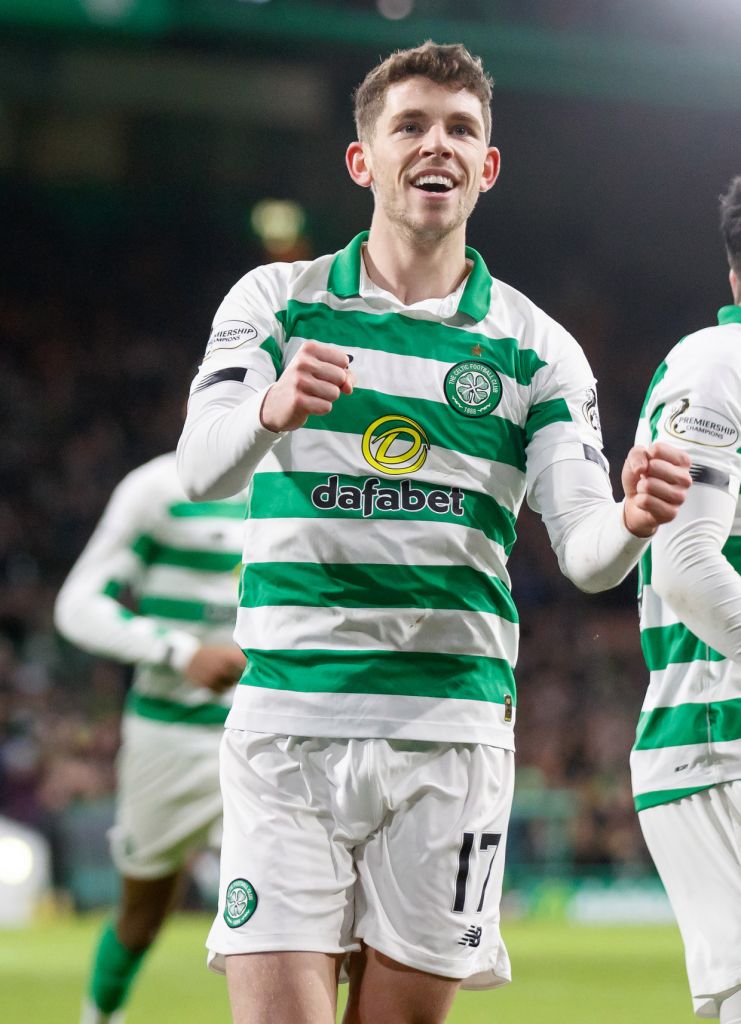 We ended yesterday outlining Ryan Christie as the main attacking threat from a central area to the Ibrox club's defence. Celtic also have strong options in the wide areas as they'll attempt to link with their full backs and supply Celtic's main striker. Whoever that may be remains to be seen.
For the last few games Celtic have had square pegs in round holes as Lennon has moved James Forrest to the left hand side of our attack and Ryan Christie was utilised on the right. As we mentioned in the last article Ryan Christie is now likely to play in that number 10 role but with a little more defensive duties than he'd normally be given.
The wide areas then look like a chance to return to a balanced and winning formula for Celtic. With Christie going through the middle there is no doubt in my mind that James Forrest will return to the right hand side. His experience will be vital in front of Glasgow Derby debutant Jeremie Frimpong and the two have shown fine signs of linking well down that flank. Forrest returning to that role also allows him to be in a natural position without having to check his runs back on to his stronger side as he regularly had to when playing on the left.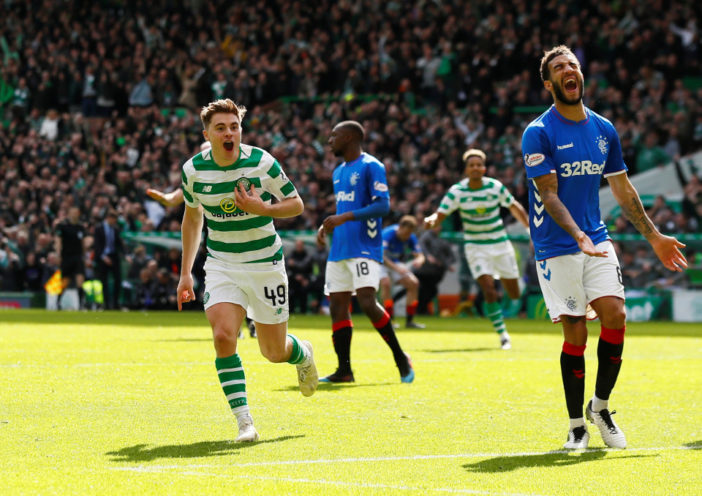 On the left hand side Neil Lennon has two choices, the returning to form, fitness and goalscoring form of Mikey Johnston and Mohamed Elyounoussi himself just back in training following an injury picked up on International duty with Norway.
With Johnston back up and running and already having substitute appearances under his belt you could make a sound argument for Mikey now being ready to start, however I don't think he will. The form of Mohamed Elyounoussi prior to his injury has simply been superb. He is a very talented footballer and has an advantage of experience and physical strength over his young counterpart. With that in mind I'd expect Mikey Johnston to make the squad but any involvement will surely come from the bench.
Elyounoussi has been out for only a short period of time and his base level of fitness should still be maintained. It possibly represents a gamble but it is one I fully expect Neil Lennon to take for such a big game. His experience, strength and skill on the left hand side could be vital.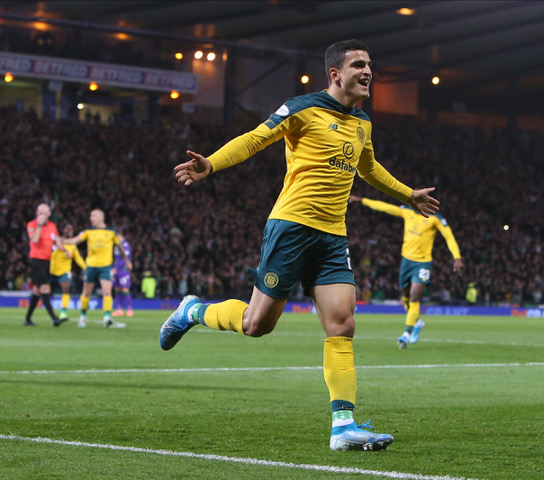 Celtic have one more position to consider and it could be one that is the biggest of the season.
Odsonne Edouard has been out with what has been described as a 'niggle'. Lewis Morgan has filled in for the last three games and Leigh Griffiths has played the supporting role from the bench. Odsonne has been back in training this week. I have no doubt barring any further reaction that Edouard will start as Celtic's main striker on Sunday despite Lenny's press conference protestations.
Lewis Morgan has played just fine but he's not a natural striker and although Leigh Griffiths fits the bill of a natural front man, Neil Lennon doesn't seem to feel he's ready for a start. As such it all points to Odsonne Edouard having been wrapped in cotton wool due to a minor knock, given an opportunity to rest with a view to pitching him into Sundays encounter. I'm certain French Eddy will lead the line.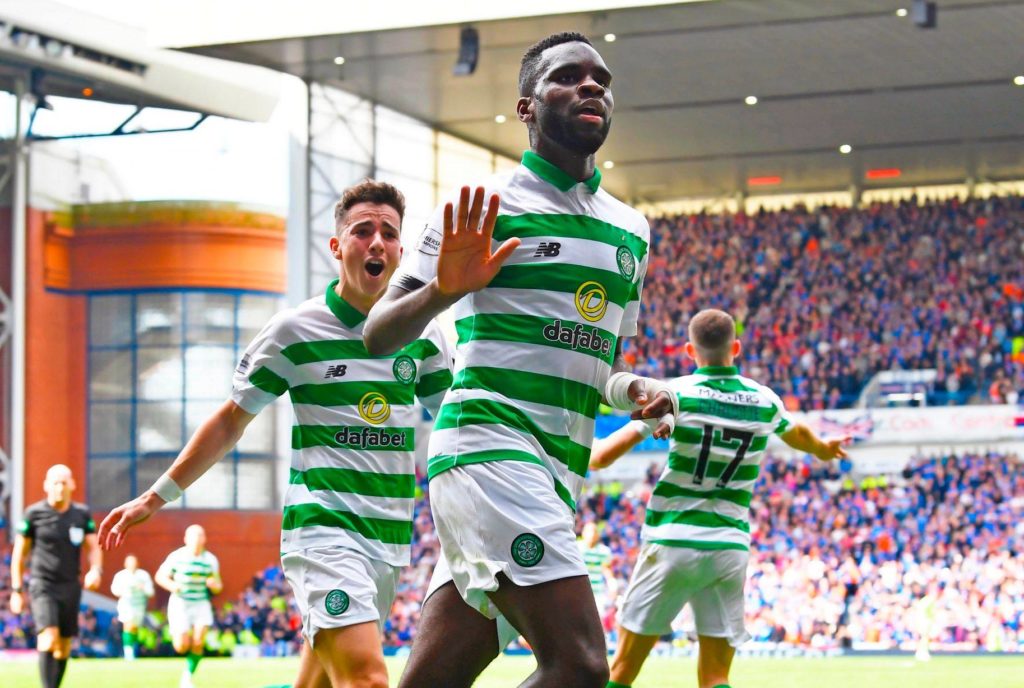 Up against Celtic's forward line will be 'the' Rangers defence. They'll almost certainly line up with a back four and Alan McGregor will be the first line of defence. No doubting the goalkeeper's ability, he's no spring chicken anymore, he is however by some distance the best they have.
At full back Captain James Tavernier picks himself and is certain to start on the right hand side of the Rangers defence.
At left full back Borna Barišić has had a slight knock but he'll be vital to Steven Gerrard's game plan of targeting young Jeremie Frimpong and linking with Ryan Kent when they advance. There is little chance Borna Barišić won't play. If he doesn't John Flanagan would come in but his lack of attacking intent would leave Gerrard having to think again how he'd approach that left sided attack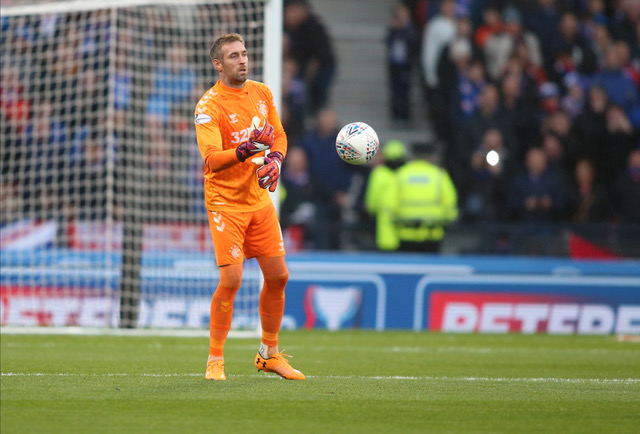 In central defence will line up with former Brighton defender Conor Goldson and summer signing from Bologna Filip Helander. Both are solid defenders in the air. Helander is 6ft 4 and a Swedish international, Goldson has English Premier League experience and matches the height of his defensive cohort.
On the left hand side of 'the' Rangers defence Borna Barišić will face the direct style of James Forrest. He'll find Forrest ably supported by a full back who really enjoys linking with attack and offering a second creative wide right player in Jeremie Frimpong.
Borna Barišić is a good attacking full back and that's why he'll be in the team. He doesn't however have Flanagan's defensive awareness or discipline although it's hard to see he really is weak in this aregard. Last season you could have argued that point but this season you'd be hard pushed to say he's poor defensively but he's not as rounded a defender as Flanagan.
James Forrest can certainly keep Barasic busy as will young Frimpong. Barasic would have to be ably supported in that role by Ryan Kent coming back to assist and I certainly don't view Kent as being the best tracker of runners. It's an area 'the' Rangers will hope to exploit in an attacking sense and its one where Celtic can turn the tables on them.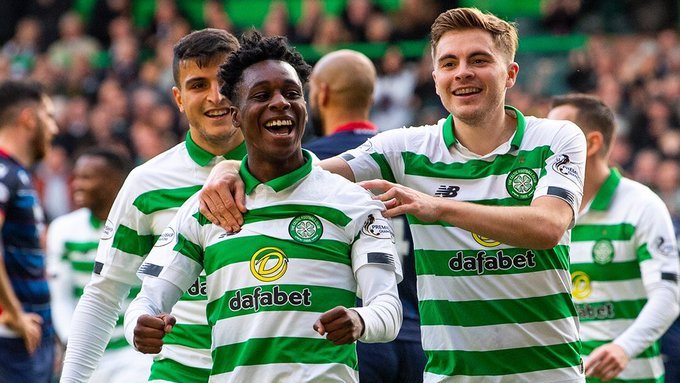 Forrest and Frimpong link well and they can pin the 'Rangers' pair back. In an attacking sense I can see Forrest and Frimpong dovetailing nicely and countering Steven Gerrard's main tactical hope. His eggs seem in one basket and it looks like he may have underestimated our wide right players as an attacking threat.
On the left is where an inform Mohamed Elyounoussi can cause havoc. James Tavernier is a good enough footballer but considering his job description is that of right back his defensive abilities are questionable to say the least. His main worth to 'the' Rangers most weeks is as an attacking outlet for cross ball and set pieces and taking penalties of which he gets many.
He is a player who very much lacks defensive nous. He often vacates his position and over compensates when trying to get back. Mohamed Elyounoussi can take advantage and Jonny Hayes ability to stride from defensive areas can cause Tavernier real difficulties. Ryan Jack can and will cover for his captain but that will open two opportunities to Celtic. Continue down our left flank or get the ball to Christie to feed Edouard or attack the space Jack has surrendered to cover his captain's full back position.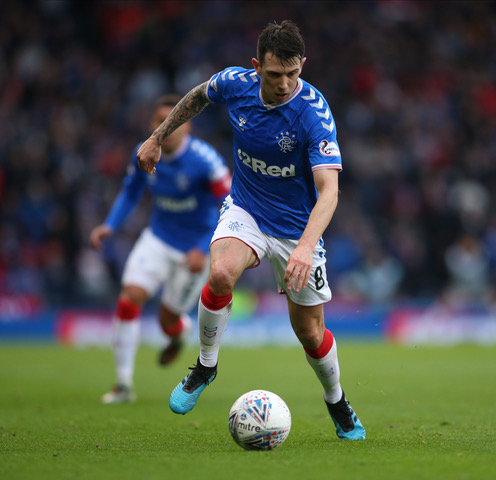 It's exactly why in the last article we pinpointed Ryan Christie as Celtic's match winner. This area is where Celtic can overrun 'the' Rangers as it is their clear Achilles heel.
And talking of weaknesses it really is essential Odsonne Edouard starts this game. 'the' Rangers defensive strength is in the air it very much open to penetration when the ball is on the deck. French Eddy dropping deep and linking with midfield will cause them problems. Eddy turning them, facing them up and driving into the box can hurt the backline. Our talismanic striker is far more than a goal getter, his all round play and ability to interchange with Elyounoussi in particular could mean far too movement for the 'Rangers' backline to deal with.
Overall the standard of player and strength in depth lies with Celtic for this tie. If there are genuine concerns over Edouard starting the game I'm yet to be convinced. If the Frenchman doesn't make the game there is no reason why Elyounoussi couldn't play the striker role and Mikey Johnston could come in and take the Norwegian's position on the left wing.
If Rangers have any advantage it is probably their physicality and their height. Celtic are probably weak and open with two small full backs from set pieces or diagonal balls to the back post. Celtic however have the edge when it comes to technical footballers, movement and of course creativity.
There are more options for Celtic to change personnel and styles during a game such is the strength that will be on the bench to complement those in the first eleven. As long as Celtic don't get drawn onto the physical battle I'm certain the quality on show will lead to a Celtic win.
If Celtic play our game and focus on our attacking superiority, a tenth successive Trophy is heading to Celtic Park.
The wait for 'the' Rangers first domestic trophy will go on.
Niall J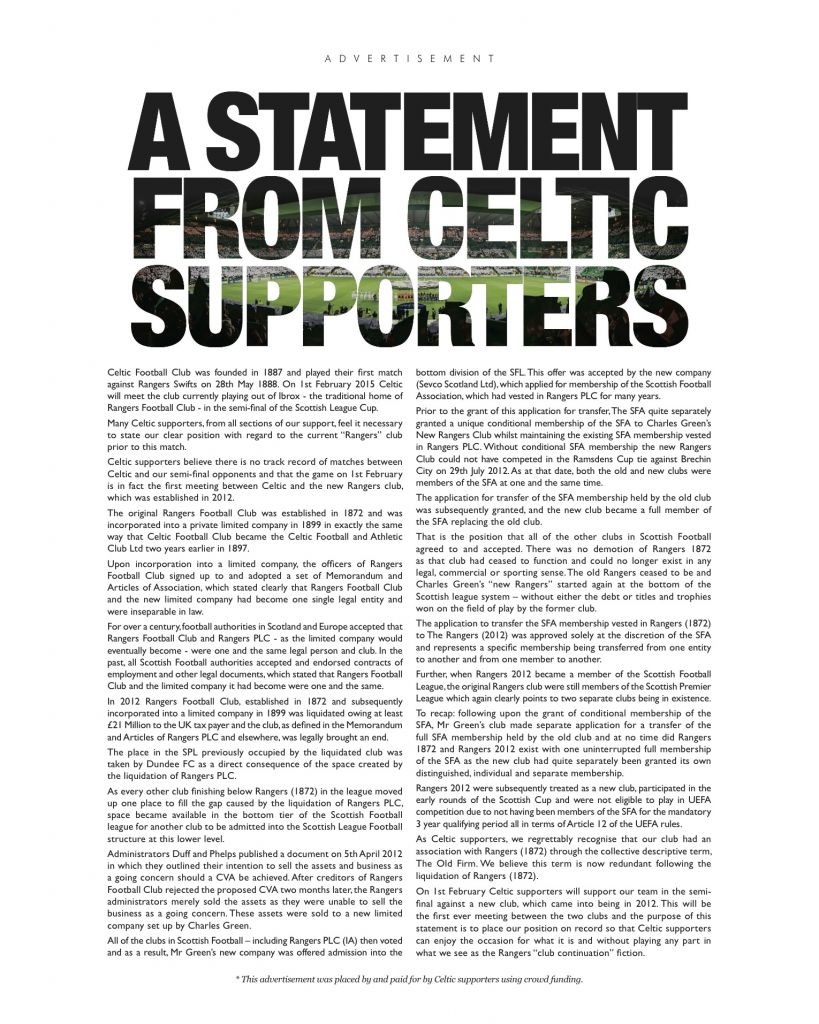 ALSO ON THE CELTIC STAR…
League Cup Final Preview – 'Celtic have the better players,' says David Potter – 'We shall prevail'
Slip'n Snake – Gerrard, Rodgers contract extensions, just don't take Lenny for granted, Mr Lawwell
Video – Myth Busters, Welcome back – Lenny's Good News as Rod Stewart says 'Celtic means Everything to Me'