SCOTT BROWN is almost certainly out of the vital Europa League match away to RB Leipzig on Thursday evening. Celtic really need to take something from this match and the loss of the inspirational skipper will be a blow to Brendan Rodgers.
Yesterday we reported on the Celtic manager comments regarding the player who moved back to fill Broony's role against Hibs at the weekend, when the skipper had to go off with what seemed to be a calf injury – see HERE.
Callum McGregor impressed in that role at McDiarmid Park in the previous game and although he started against Hibs in a more advanced role wide on the left, he played the majority of the game in the sitting role in midfield and was outstanding yet again.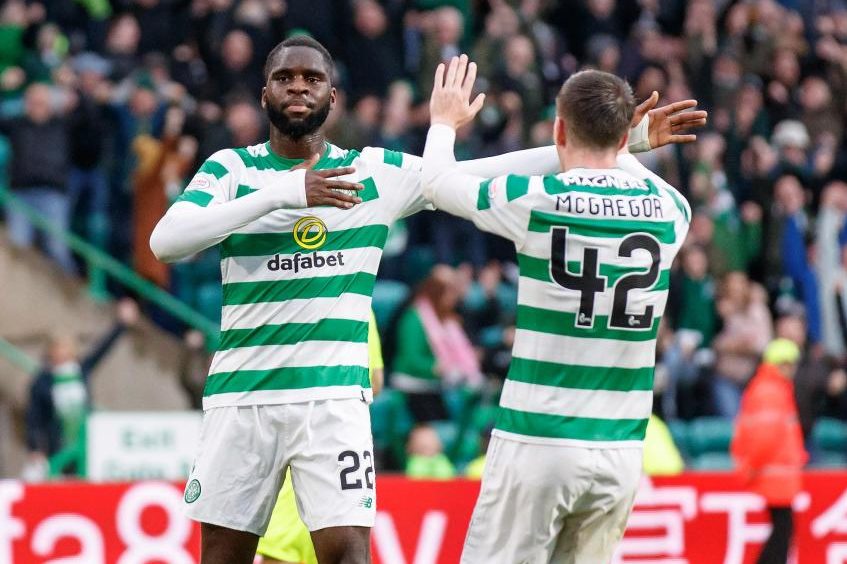 It's almost certain that he'll be asked to do the same again on Thursday against the high flying Germans – see HERE.
McGregor though isn't ready to consider Celtic without Broony and he is hoping to play alongside the invitational skipper for a few more years before perhaps taking on the role for himself when Scott Brown does eventually hang up his boots.
"Nobody really wants to think about life after Broony, but the more I can learn off his game 
and implement into my game the better. I am trying to do that all the time," McGregor said.
Versatile McGregor sees his current role as as what he calls a Number 8, and although Broony wears that numbers, it's not the position he now plays which is probably a Number 6.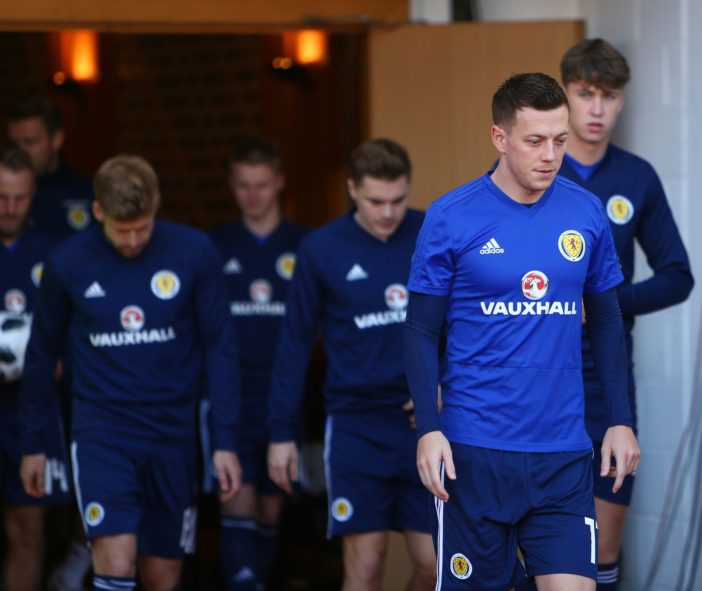 "Playing as a 'No 8', you get to do both – attack and defend. You get to come short and be in the build up and you can make the box and get your goals as well that way. Playing in there with Oli and Tom you get to combine and get forward as well," McGregor stated.
The deeper role is equally as enjoyable for the player that his manager described as being 'tactically brilliant' after the Hibs game.
"When you drop in there it is obviously a different role. It requires different discipline in terms of trying to play the role.
"But with Broony playing in there every week you can't learn off a better player.
"I am always trying to learn in case I am asked to drop in there and do a job for the team," he added. "I enjoy it in there.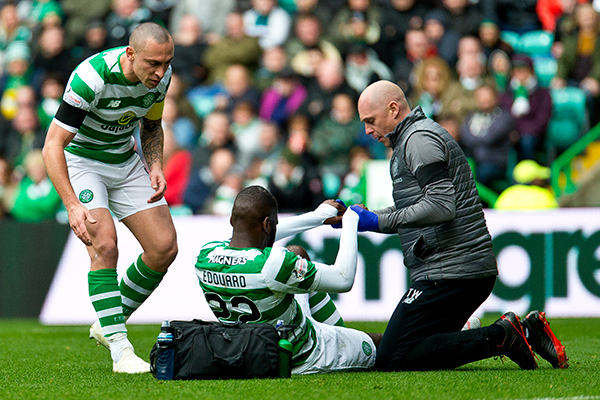 "You get loads of touches on the ball and start the play. But you have got to be more disciplined. I just try and learn as much as I can playing beside Broony and take that into my game as well so if I am asked to play in there then I can do a decent enough job."
Scott Brown's injury is almost certain to rule him out of the match in Leipzig. The skipper will get a scan done today to determine what exactly is the problem – on Saturday it looked like a calf injury – and he should hopefully be ready for the Betfred Cup semi-final at Murrayfield against Hearts on Sunday.
Meanwhile Roy Aitken last night had some words of advice for the Celtic skipper…see HERE.