'So, let me get this right. Dermot Desmond won't sack Peter Lawwell, Peter Lawwell won't sack Neil Lennon and Neil Lennon won't drop Scott Brown? That, about right?'
So went a message received, one of many wishing to critique Celtic's performance in Prague, but this one pretty much summed up the hierarchical failings at Celtic right now.
If a football team is built from the defensive core, through its midfield spine, you can see the thought process that off the park, from boardroom to dugout and on to on-field general, it pretty much should follow the same route.
Celtic's on-field backbone may have been softening for the last three months but off the field it's been out of sync for a long, long time.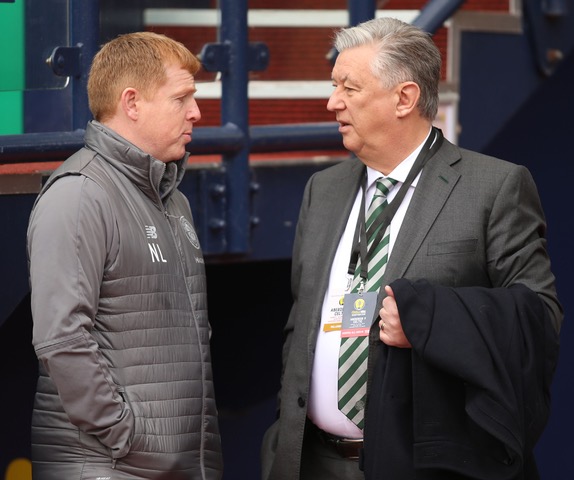 Neil Lennon has been fairly stinging in his criticism of his players on occasion of late, and in the privacy of a dressing room the language used would be appropriate. What perhaps lacked judgement was the public utterances of words like 'lazy' and 'lackadaisical', or when the hunger of the players has been questioned. Yet Lennon felt he had to get a reaction so you can understand if in private words weren't being heeded then once it was across media reports it may get the desired effect. It is his neck on the line after all.
Lennon has also used the term arrogance of late and it's one that strikes a chord. In the domestic game many of these players have been hugely successful, that of course breeds confidence, yet further down the road to success a stop off point can indeed be arrogance, if it's not checked.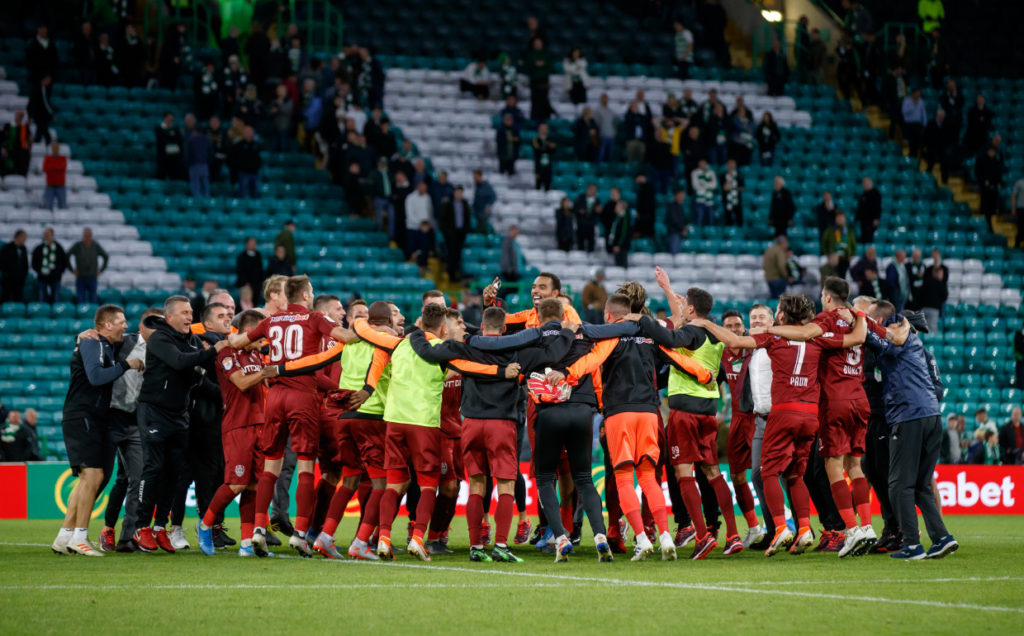 Cluj at home last season was the first time we noticed that arrogance seeping in. Prior to the two-legged qualifier Cluj were afforded respect. Subsequently, after a good away performance, it appeared there was a belief that with the backing a full house at Celtic Park we could afford to go through the motions.
The same thing occurred in the Europa League last 32 encounter with Copenhagen. In the first half of the away leg Celtic tore the opposition apart. We faded somewhat in the second half, but by the time the second leg came around we had lost focus. Buoyed by the unexpected and perceived gulf in class exhibited in the first half in Denmark, we once again appeared arrogant and were caught out by a fully focused and tactically sound Copenhagen team.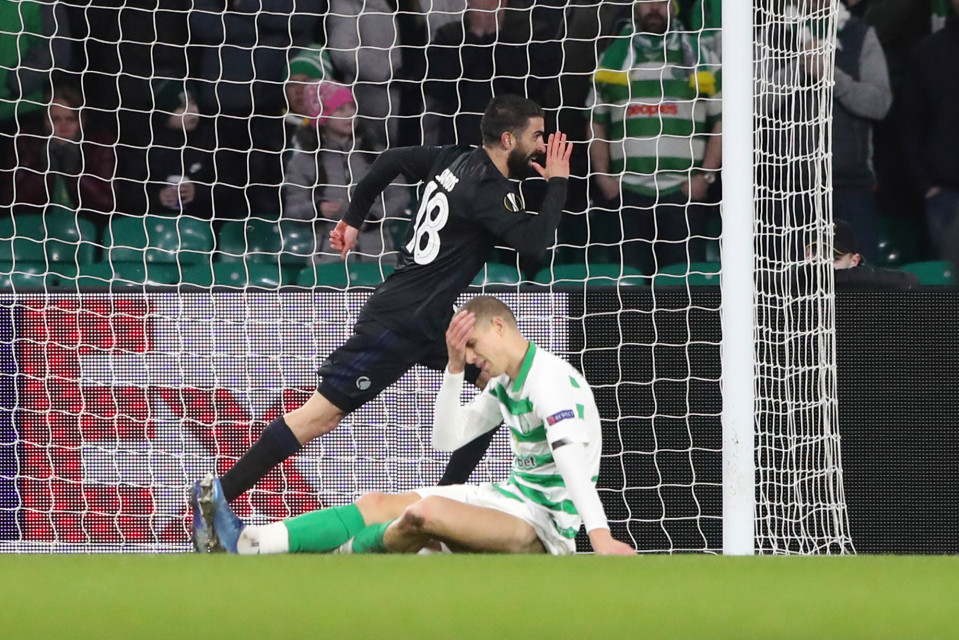 This season a home draw to Ferencvaros saw Celtic assume superiority both prior to the game and in the tactical approach adopted during the match, when just a little homework on the Hungarians progress under Sergei Rebrov's instruction would have shown they were a very well organised side and not without danger men.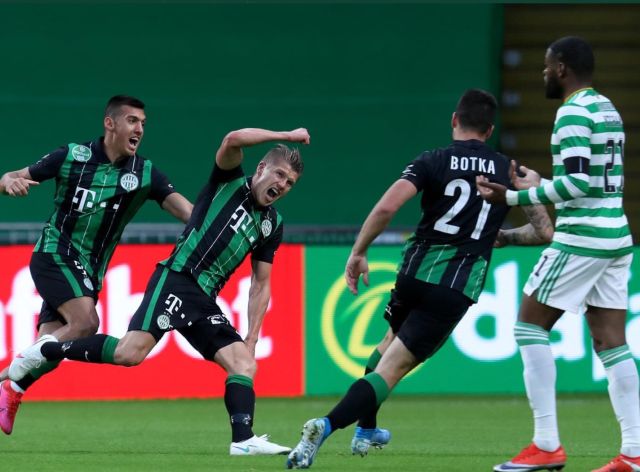 And then again in the home tie with Sparta Prague, we appeared to overspill from the first half performance and plaudits from the Lille encounter. We appeared to believe the press build up that we just had to turn up to defeat our Czech opponents- they hadn't played football for a month bar two European games where they'd lost both by three clear goals – like Celtic in Europe are in any position to take a single opponent for granted. When such mistakes are repeated on a regular basis in Europe this is not confidence it is verging on conceit.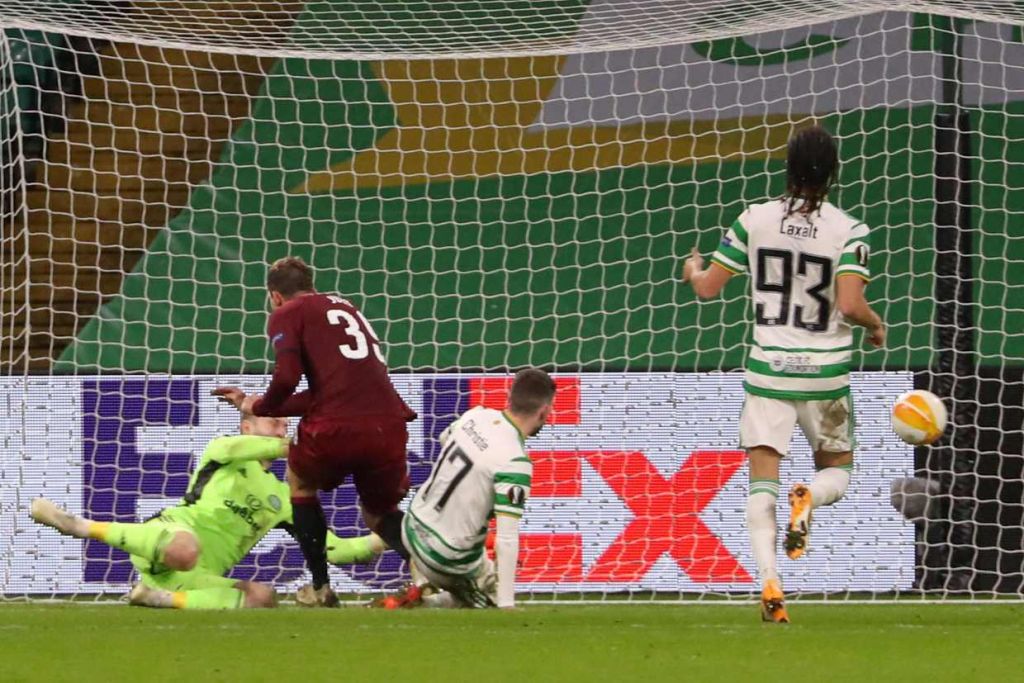 Yet when Lennon talks of arrogance, as he previously talked of the culture, then as much as the players need to take responsibility, there lies just as much with Lennon, and it goes beyond that. This in not just a dressing room cultural issue it's through the spine of the club. Lennon sent out all of those teams in European competition, and if the players showed an arrogant attitude that was their undoing then Lennon and the coaching staff also should take responsibility, by ensuring that was checked. Unless of course they even believed it themselves and their attitude permeated to the players.
And is it any wonder they do? The recruitment at Celtic has no real structure or planning. We go from season to season and transfer window to transfer window, short-term approached rather than long-term vision.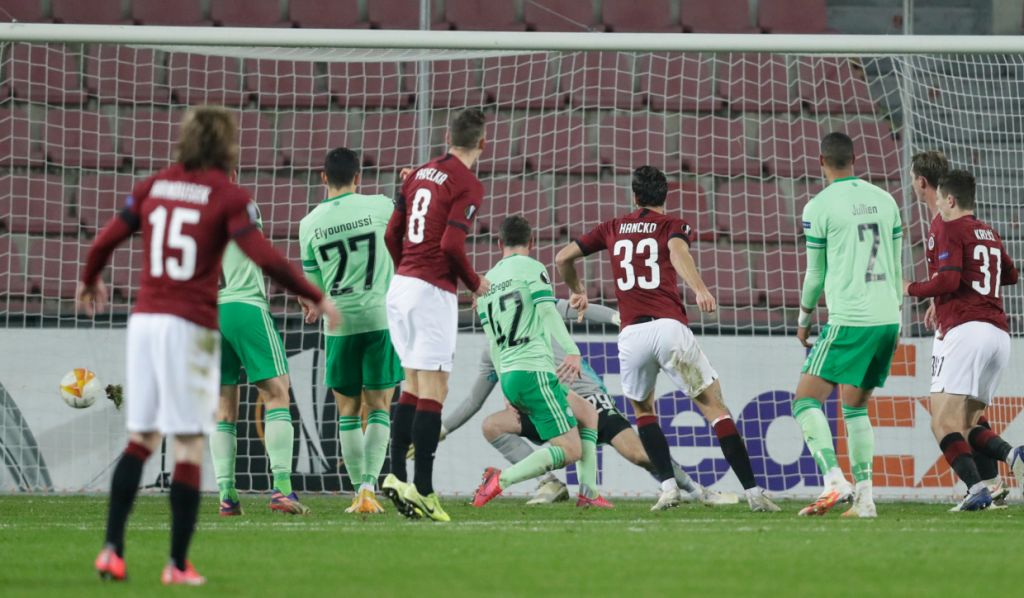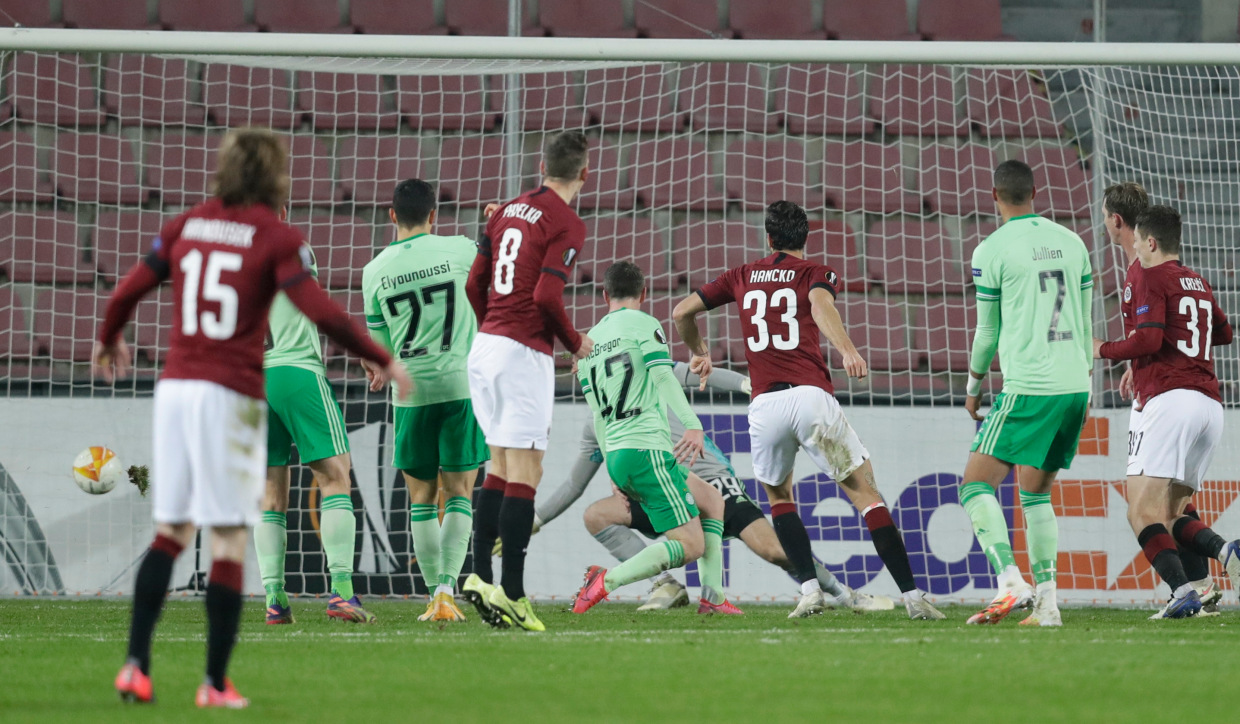 Players are sold early doors and replacements sought afterwards, often late in the window and after the qualifiers for the Champions league have begun – and with the selling club aware of the urgency of our need. It's an approach without strategy nor structure. It is one that is seeing us left behind on the European stage.
Celtic are without Group stage Champions league football for three years, a line in the sand our chief executive said could not be crossed as the financial reprisals were too great. Celtic have also qualified just twice in seven years. To not address the inability to seek reputational position and 30million Euros worth of prize money, is either neglect or its arrogance, and this time that comes from the controlling and micro-managing CEO. And the cultural circle is completed by Peter Lawwell's boss too.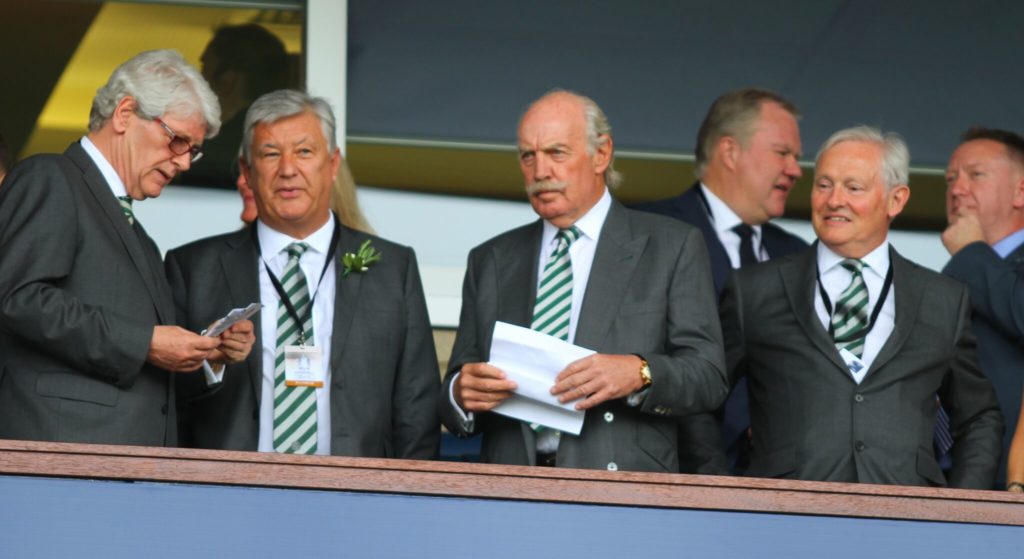 Majority shareholder Dermot Desmond could well be pleased by his CEO's performance off the park at least. Adidas, Dafabet and hotel plans all sound good, but when there is a facet of the business that is failing badly why does the boss not insist, when it comes to Lawwell's clear failings at a strategical football level, that he separates the two and focuses entirely on his strengths? And if he doesn't like it, well Desmond needs to make those decisions based on the responses he gets?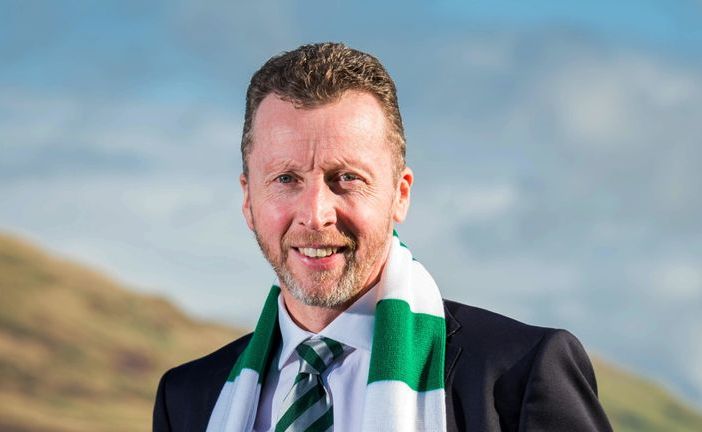 You could argue that has been raised and it's been tried. Nick Hammond, after a trial period, became Head of Football Operations at Celtic, you'd assume this was to help Peter step back, possibly even on instruction. But we don't know what Hammond does, he didn't even talk to Celtic TV to give any vision or insight. I'm not sure I've even heard him speak to know if his tone of voice is Frank Spencer, Brian Blessed or somewhere in between. That smacks of a CEO keeping that one close to his chest. Zip it in public and report to me appears the message. It certainly fits in with Peter's controlling culture.
Whatever has gone on with that appointment it certainly hasn't changed the culture that remains in the unflinching grip of our CEO, as he oversees a structure expected to ensure Celtic are a Champions League football club and one that is repeatedly failing.
If Peter Lawwell hasn't got the footballing vision, the wherewithal, or self-responsibility to change tack, then after 17 years perhaps the time has come for Celtic's majority shareholder to step up and let his CEO know the failure to grab low lying European fruit easily picked by a strategical approach beyond season to season, transfer window to transfer window, and a player trading model minus the tactical ingenuity employed by the likes of Ajax and Benfica has now amounted to a dereliction of duty.
Succession planning, scenario preparation, call it what you will, our CEO can do sponsorship and hotel architectural drawings, but he cannot deliver a strategy to ensure a manager is adequately supported to deliver Champions league football. Instead, he pulls the wool when it comes to balancing the books. He sells a Tierney, a Dembele and an Armstrong and placates the big hitters counting on dividends more than European progression. But when it comes to going head-to-head in a competitor landscape, even in a qualifying campaign to pick up 30million a season, Mr Desmond's man fall ever so short. And still, he sits on his hands.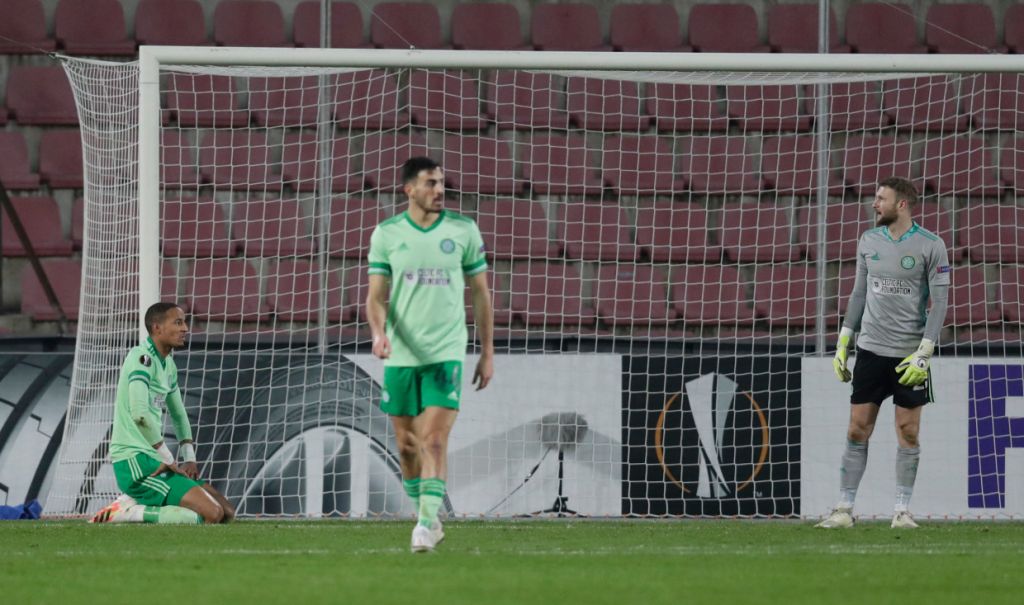 And now as Celtic proclaiming themselves as a Champions League team fades into the distance, we are left this season in a position, having lost 8-2 to Sparta Prague over two games, to be struggling to convince the trading standards authority that we should be permitted to even call ourselves a Europa League outfit.
On top of that this inaction through the spine of the club is now impacting on the domestic front. If there is arrogance amongst the players it's a reflection on the organisational structure of the club.
Some may well say that European football doesn't matter and the board has seemed to use the domestic dominance demanded to deflect from European duties, as downsizing our ambitions was put in to play. Now we have a strong rival for a league title and we have got stuck in a rut because that attitude has seeped through to the players. Domestic was fine was the message, indeed the players almost found it easy, winning games had created momentum. But now an inability to perform in Europe and a lack of consistency at home has removed a cloak of invincibility our rivals on the home front used to be intimidated by. No longer, now opponents in Scotland fancy their chances and are more fearful of our rivals.
Neil Lennon has of course taken the brunt of this and in no way am I making excuses, he has enough to compete at home and should be doing better by this stage of the season in Europe, but he's been left to wither on the vine by cowardly actions above him.
Messages of support have been leaked to chosen journalists, he's had a zoom meeting where apparently, he was offered the full confidence of his superiors, yet does he really believe he has that? Is Lennon being afforded the same level of respect the football clubs shows its supporters, or he did with Scott Brown calling out his captain in public, as the backstabbing moves around like a Roman Emperor's political meeting?
If he was supported why have the board not come out and said just that, rather than hiding away, sending a message to trusted place men and women in the press, and even Martin O'Neill? If I was Lennon, I'd be concerned he's not the only one capable of throwing others from the circle of trust under the bus.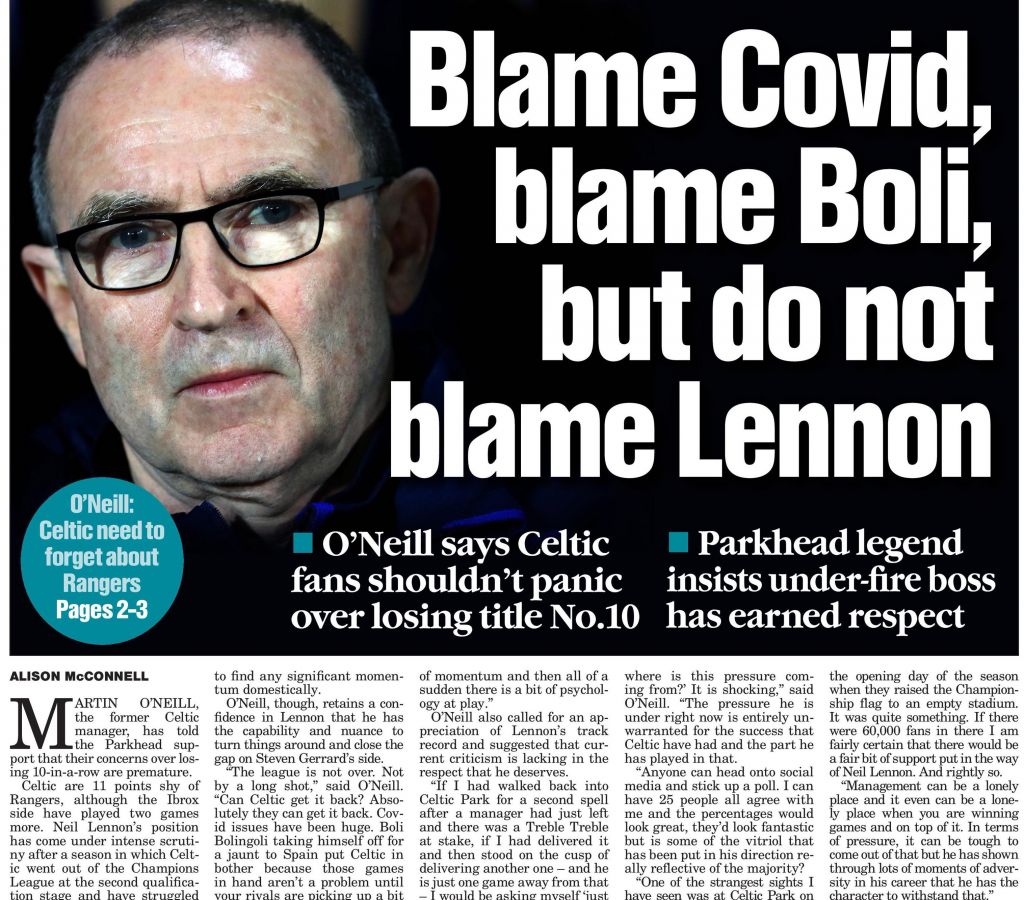 I hate to question those stories, but it appears stalling for time from above is in play. A new meeting area at Lennoxtown is now the answer apparently – a bonding issue is the problem and we just need socially distanced comfy chairs and a coffee machine and all will be grand – My word we are scrambling around now.
In the absence of genuine public support direct from his paymasters it must have crossed Lennon's mind that the board, as they so often do, had no plan bar a day-to-day approach in managing our football club. As such there has been, until the last few weeks, little thought to a replacement ever being needed, and with that we're back to structural arrogance again and a lack of scenario planning. The board it appears are playing for time.
Neil Lennon is likely to lose his job, the performances in the European stage should make that a given, be it in January or May. Being afforded more time on the domestic front is likely to be buying the club time to at least start looking at alternatives with an ability to deny their man was ever afforded that support at all.
Yet Neil Lennon is only a part of a bigger problem. When he called out arrogance, Lennon meant the players, yet that issue goes way, way deeper than a few Celtic players who started to believe their own press.
This issue of arrogance goes right through our structure. The manager needs replacing of course he does, that debate is all but over, but will a new man working under the same structure, one no longer fit for purpose, really have a chance of building anything?
A new broom is needed, defined roles and a relaxing of power from the hands of one man, and this all the while overlooked by an absentee landlord of a majority shareholder, waiting on a pipe dream invite to the English Premier league simply isn't working. Lennon will pay for on field failings with his job someday soon. If Celtic are serious about change, a root and branch overhaul is needed starting with the CEO and a majority shareholder who needs to remove the blinkers.
When Lennon talked of a cultural change, it turns out he was spot on, it just appears his target audience was downstairs and should have included upstairs too.
Niall J