Neil Lennon is not going to quit as Celtic manager, that's not his style. There are rumours abound today however that one more bad result, a heavy defeat, could signal the end of his second stint in charge at Celtic, as that decision is taken out his hands. But when it comes to the timing of this, I wouldn't fancy being the man who decides if or when enough is enough. Act in haste, repent at leisure as the aphorism goes, yet do nothing at all or delay too long and the damage could be irreparable.
It's fair to say there have been two confidence sapping results this season. The home defeats to Ferencvaros in the second round of champions league qualifying and the Glasgow Derby performance. The response to both those results has already been telling. Following the Ferencvaros defeat Celtic Produced a run of eight straight wins. It was enough to give the support confidence that we'd emerge victorious in the Derby game and kick on. That was before we witnessed the most insipid performance delivered by a Celtic team since Rangers won the league title on our turf in May 1999.
Yet this Celtic team always reacts, it would be an overreaction would it not to give Lenny his jotters based on that result? Well it's important to see how we react. If theRangers defeat was rock bottom – and we can only hope it was – then as I mentioned in a previous article Lennon had eight games, until the end of November, to show Celtic could build some momentum, regain some belief and start producing a winning run. Those games would take in three tough away fixtures at Aberdeen, Motherwell and Hibs, a Scottish Cup semi-final and four of our six Europa league games. AC Milan at home Lille away and a double header against Sparta Prague home and away. Well two games into that run of fixtures the results haven't been impressive and the likelihood of lasting to the end of this week, never mind next month is diminishing.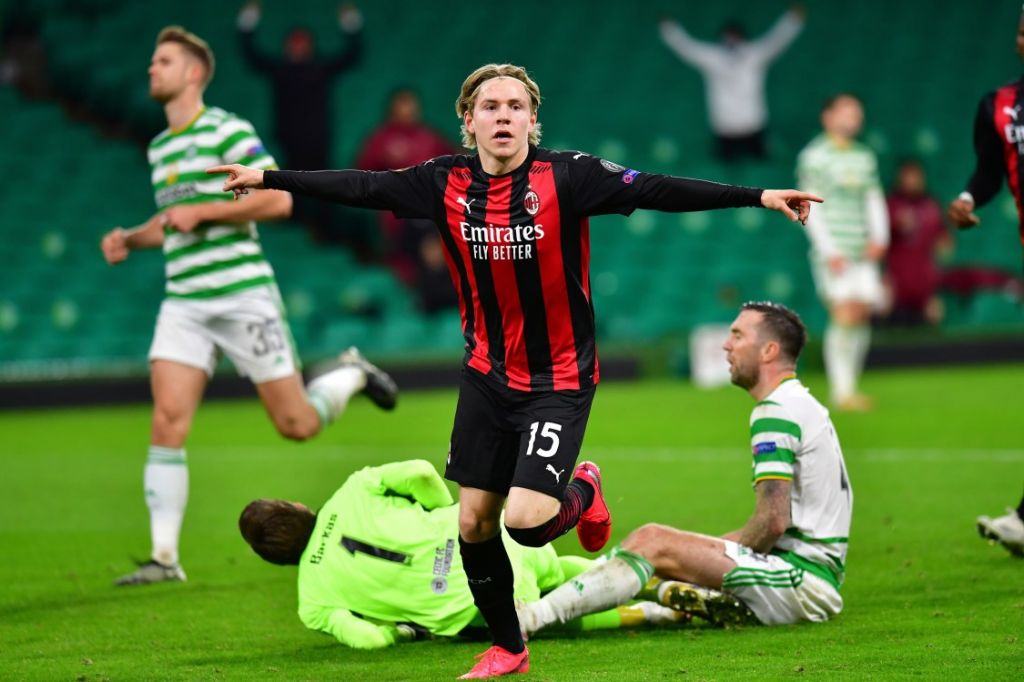 The 3-1 defeat to AC Milan at least saw a half-time shift in formation, one that was carried on to Aberdeen on Sunday and a change that has seen more attacking intent and personnel employed in the side. Yet six goals conceded means if Lennon is making a case for his own defence as Celtic manager, he has to sort his backline out and quickly to have any chance of persuading the board not to pull the trigger.
Lennon of course has excuses for his defensive problems. Covid-19 and injury has left him without three key central defenders in an area of the team where there was little room for injury interruptions. Nir Bitton and Hatem abd Elhamed we can only hope will be available for selection soon but for Christopher Jullien and problematic back injury has seen him head to specialist medical in Germany seeking answers.
As such Shane Duffy and Kris Ajer seem the only available choices and though Ajer's form has picked up of late, Shane Duffy's has been questionable to say the least. Once again there are excuses you could make, shifting personnel around him, altering from a back three to a back four, a changing midfield in front, alternating full backs on either side, he's now got a second goalkeeper in Scott Bain to contend with and he's played through the pain barrier himself in recent weeks with Lennon confirming emergency treatment was needed for an abscess in his mouth. All perfectly valid reasons for inconsistency in the defence.
Yet valid reasons or not Celtic's ability to lock the back door is now key to Celtic having a chance of going on a winning run across three competitions, against good sides at tough venues and with little room for the lapses in concentration and individual errors of judgement we've seen from Duffy in particular.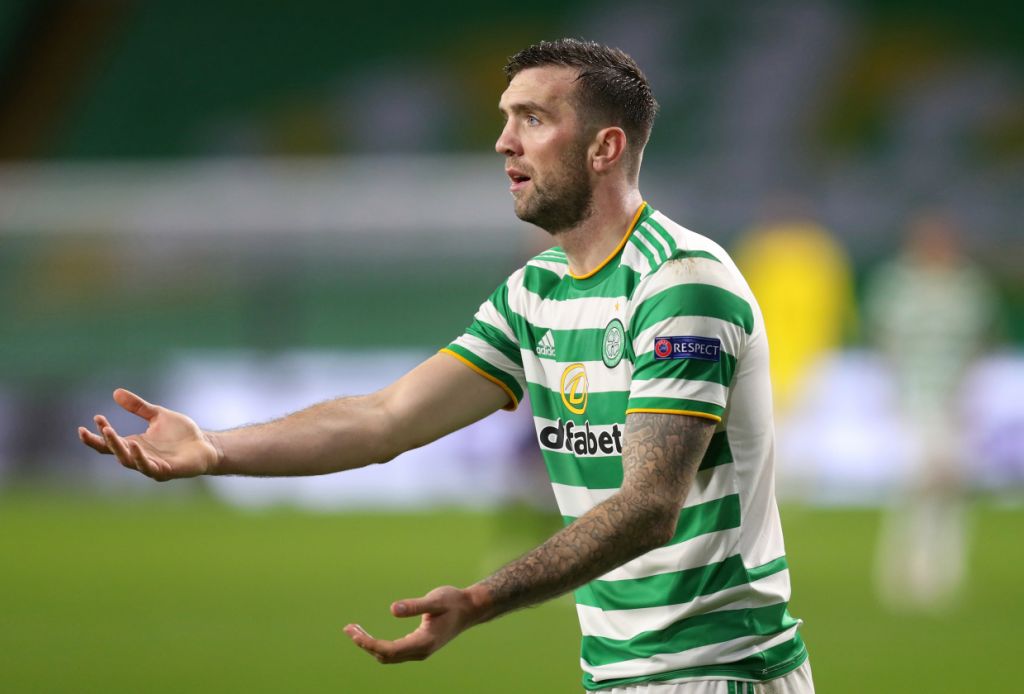 In normal circumstances being taken out the firing line for a couple of games would probably serve Duffy well, after a lengthy fallow period he has played a lot of football in a short space of time. But circumstances dictate at the moment and Duffy and Ajer have to find a way to work together, and the Irishman in particular has to get back to basics and focus on the decision making that has given him a solid footballing career in England's top flight and led to a captain's armband with the Irish national team.
Celtic in the last game and a half have managed to get some attacking identity returning to the side, evidenced by scoring three times at Pittodrie and netting against an in-form AC Milan, it's green shoots of recovery that gives hope at the moment. We also don't seem to lack for effort. Again, the second half against the Italians and against Aberdeen showed players haven't downed tools, but we shouldn't go away to Aberdeen score three goals and not head down the road with anything less than three points.
I appreciate in this run of fixtures Lennon faces tough opponents and little time on the training ground, yet if he's to survive the calls for his head it's the defensive side of Celtic's side that needs to be addressed as a matter of urgency. Time has to be found to drill the backline and get them making the percentage calls in the right way.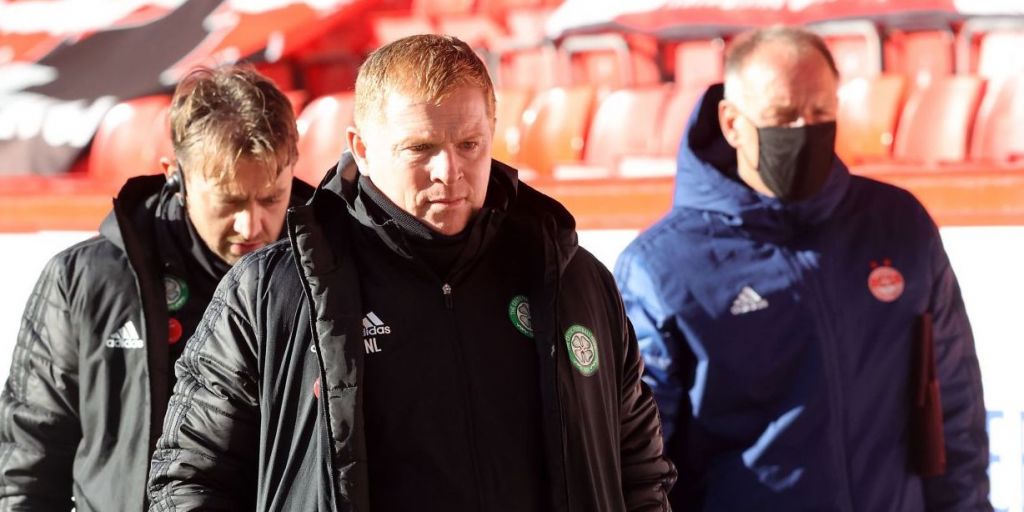 Neil Lennon will be more aware than any of us where the weaknesses lie, yet his body language has started to indicate exasperation at the individual errors in defence particularly and it's a worry to think the manager may have ran out of ideas on how to fix the problems.
Neil Lennon remains the Celtic manager and he still has plenty of supporters out there. The manager certainly has a tough run of fixtures ahead, yet if Celtic could keep a clean sheet, win in Lille and reach the Scottish Cup final with a win over Aberdeen on Sunday, then confidence would grow. Suddenly away trips to Motherwell and Hibs would seem perfectly negotiable and a double header against Sparta Prague viewed as games where European progression could be possible.
It's a leap of faith on current form to suggest Celtic could go to France and win against Lille, yet if Lennon is to have any chance of convincing the undecided within the support and those in the boardroom who make the hiring and firing choices that he has the answers, it may well be Thursday's Europa League tie game becomes his turning point, if not it may well be his nadir.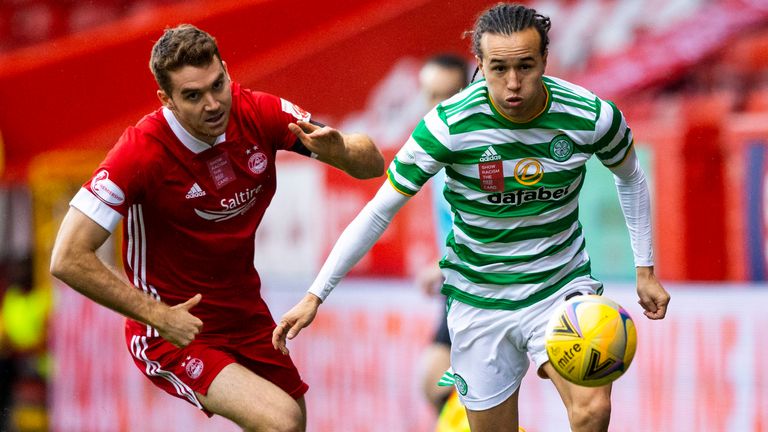 Neil Lennon has a history of coming out fighting and of delivering when he's backed into a corner. On Thursday night Celtic will have to come out swinging again, while ensuring the back door is bolted shut, there are individuals who owe him a big performance and are more than capable of delivering it.
The players have a chance to build on the improvements shown our last two games and show they are continuing to play for their manager. A win against Lille could turn our season on its head, a loss may put Lennon's on the chopping block.
Niall J