Neil Lennon's attention is turning to Ibrox, although he knows himself that his side have got to take care of Dundee Utd on Wednesday afternoon (it's a 3pm kick-off folks). That will be a particularly sad occasion for the visitors as news emerged this evening that their legendary former manager Jim McLean has passed away today aged 83. May he rest in peace.
BREAKING: Dundee United have confirmed club legend Jim McLean has died, aged 83.

— Anthony Joseph (@AnthonyRJoseph) December 26, 2020
Celtic emerged from a drenching in Lanarkshire this afternoon and survived both the wet and windy conditions and the dangers of that awful plastic pitch with three goals and three points and more signs that the team is beginning to click. Having watch theRangers match this afternoon there is really nothing for an on-form Celtic side to feat going their on 2 January, especially as the empty stadium is a leveller – one that they took advantage of earlier in the season when Celtic had all sorts of issues to contend with.
It will be a very different Celtic they'll be facing on 2 January and all going well against Dundee Utd the gap can be narrowed. After Willie Collum failed to award Hibs not one but two penalties at Ibrox this afternoon theRangers moved 19 points ahead. Quite incredible when you consider, as we did earlier, just how eager that Collum was to award TWO very soft penalties to Aberdeen on Boxing Day 2 years ago.
But Willie knows that it's not really in his interests to upset theRangers doesn't he?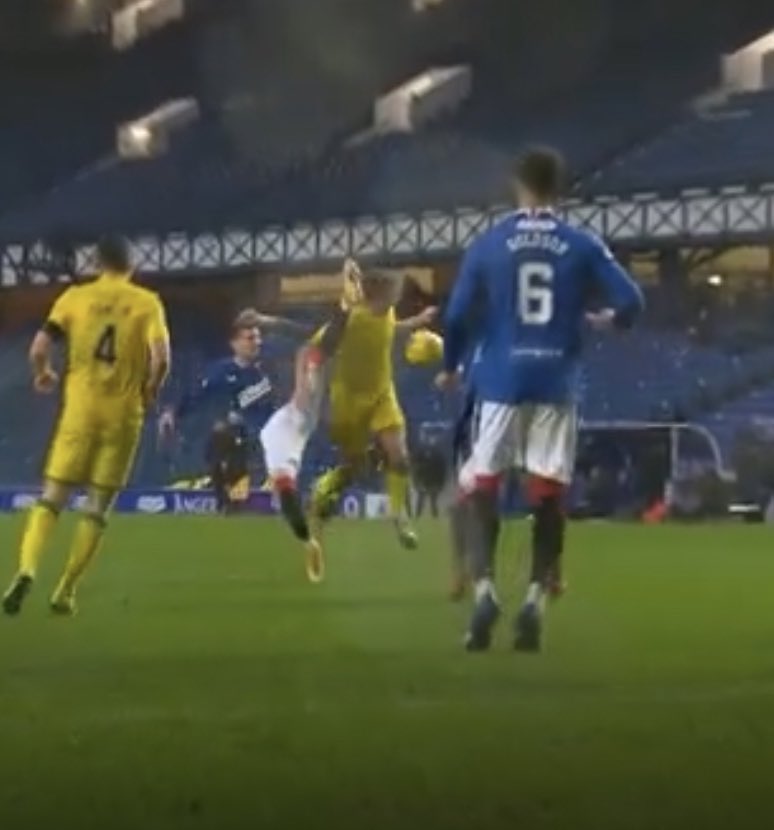 Bobby Madden is the referee on 2 January.
Neil Lennon will have his own thoughts on that one but for now he's happy with today's 3-0 win together with an excellent performance with goals from Odsonne Edouard, Leigh Griffiths and David Turnbull. "That's the best we've played for a long time. Everything about the team was excellent," the Celtic manager stated.
"I wouldn't make predictions about the game at Ibrox, it's too early for that. But are they capable of going there and winning? Yeah, they've proved in the past they can do it.
"We were outstanding. We were brilliant in the first half and should have been two or three up. The attitude and approach of the players was tremendous in dreadful conditions and on a plastic pitch.
"It's the best we've played for a while and the body language of the players was excellent. It's a great three points for us. We've got Dundee United first on Wednesday so it's one step at a time.
"But we're moving forward in the right direction. We look far more like ourselves. I want us to play more like that and keep creating chances. There was more flamboyance about us at Hamilton.
"I thought Odsonne looked great, the best he's looked for a while. He looked free and his quality was there for everyone to see. The whole team functioned well, I couldn't fault any of them.
"Their application and quality was great. We could have won the game by a lot more. It's the quality of chances we're creating now, which we weren't doing previously. We're looking a lot more like ourselves. I'm pleased with the partnership of Odsonne and Leigh, they've come together again at a good time. They showed great link up play for Leigh's first chance which the keeper saved then he was unlucky with a header off the post.
"But we're getting the ball into the right areas for them now and we're looking more potent. There's a good fluency about our passing and movement again. We've got to do the right things a lot more of the time – but we're starting to do it better.
"That comes from application, attitude and confidence. There's a lot more zest and fluency to the way we're playing now. I'm delighted with that win because it could have been a very difficult game. We made it look easy which it wasn't.
"There's a lot to be encouraged about but there's still work to do. I'm not saying we've turned a corner and there's a long way to go. All we can do is keep putting pressure on. We have to get our own house in order before thinking about other teams."