FRANK McGARVEY was always a favourite of mine. You never really knew what he was going to do next and frankly neither did he. We used to call him the Rubber Man and alongside Charlie Nicholas and George McCluskey they provided us with as exciting and talent a strike force that Celtic have had in the last forty years or so.
Yesterday Frank was speaking to the Media, as reported by Scottish Sun, about this season's title race and how close he reckons it could be.
"Celtic dropping points against Hibs and Livingston has put Rangers on a high and they went into their games with Aberdeen and Hamilton with real confidence. I think it's going to come down to the (Glasgow Derby) games this season ­— and you have to think about goal difference being worth a point. It could even come down to goal difference to decide the title.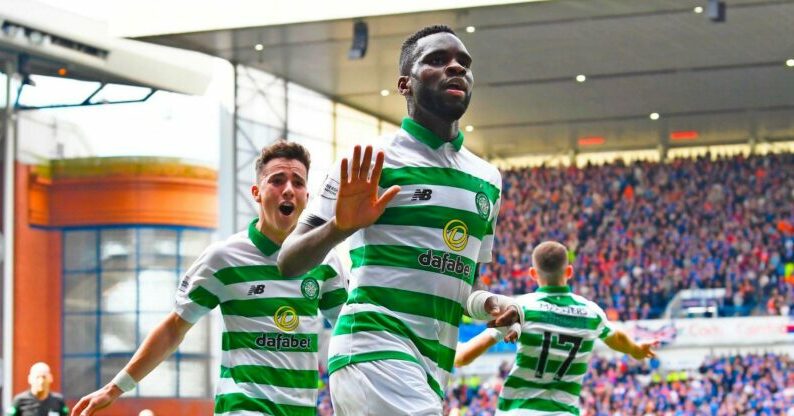 "Rangers were extremely poor against Celtic. I was expecting a tight game but Celtic won easily. It's a straight fight. Look at Rangers tearing Aberdeen apart. Aberdeen are meant to be the third team in Scotland, but Rangers hammered them 5-0.
"Celtic have done very well under Neil Lennon. He knows how to manage there and he's got off to a brilliant start — except for the Champions League knock-out. To lose four goals at home is something that doesn't normally happen to Celtic. But they have got better and I like the way Neil's teams play football.
"Brendan Rodgers was a very good manager and he's proving that at Leicester, but I didn't like his passing out from the back.
"Lennon's teams get the ball forward quicker and they make chances and score goals — and the Celtic fans like that. It's more exciting than it was under Rodgers."
The scorer of the winning goal in the 1985 Scottish Cup Final – and what a goal it was! – also expressed his concerns about the ambitions of the the Board.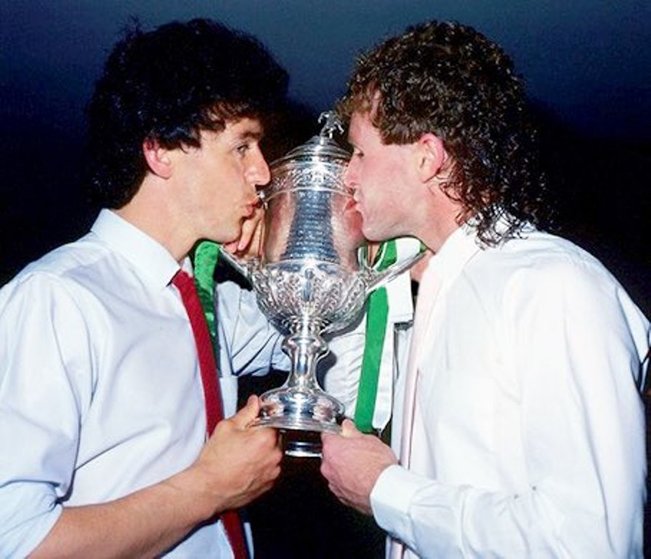 "My worry is Celtic are happy enough to keep winning trophies in Scotland. The players and supporters have ambitions in Europe, but I don't think the board share them."
He also had a word of encouragement for striker Leigh Griffiths who he reckons is needed by the national side.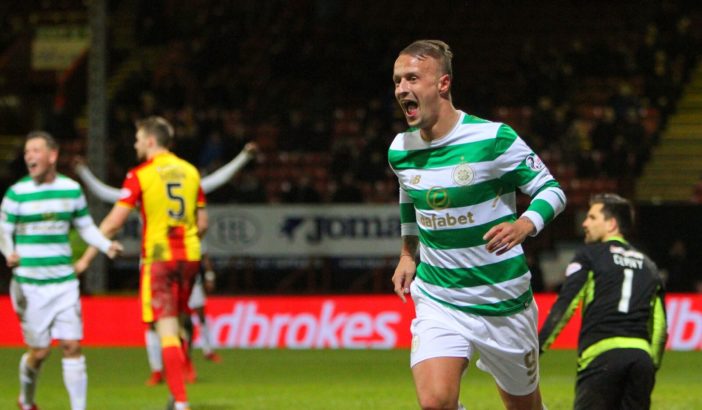 "Leigh Griffiths is the best striker at Celtic, but he has to get himself fit and focused. I like Odsonne Edouard. He's maturing all the time and he's developing into a good centre- forward. Right now he's proving himself every week and deserves to start ahead of Griffiths," McGarvey stated.