KRISTOFFER AJER scored the vital opening goal for Celtic in midweek against Nomme Kalju in the Champions League, then saw his teammates Ryan Christie and Leigh Griffiths put the tie beyond the Estonian Champions before the interval, then got to the Celtic dressing room only to be on the receiving end of the Hairdryer treatment from Neil Lennon who was unhappy with some slack play in the first 45 minutes – despite being 3-0 up.
For Ajer though it wasn't a problem, in fact he quite likes the addition of passion that Lennon brings to the club after the calmer approach preferred by the previous manager.
"That's just football. I am used to that from every single team I have been in. This gaffer is no different — he gives you a clear message when you need it. It is healthy for a team to get a wake-up call sometimes.
"At half-time, he spoke to us and it made us even better. You could see that from the first whistle of the second half. We were straight on it, so it was good for the team.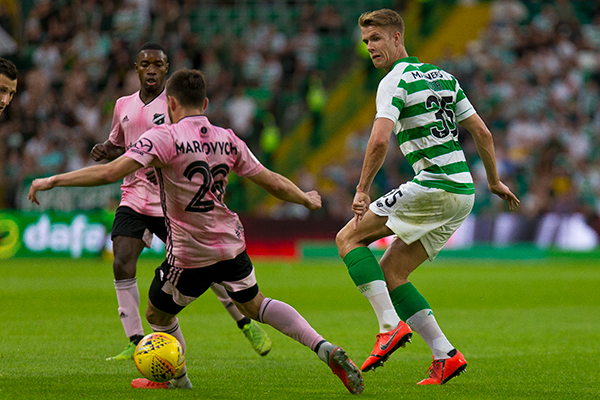 "We were 3-0 up when the gaffer spoke to us – but that's what makes this club special. You can be three goals up, but still be unhappy with the performance," Ajer told the media, as reported in Scottish Sun.
"There were a few slack moments in the first half and we weren't happy with that. The manager sent a clear message to us and we got better. He has put his mark down from day one of coming in.
"He won all the trophies that he could last season and we have had a great start this year. He has done fantastic but it's still early days this year, so we need to keep working."
"It's normal when you are a young player and haven't proved you can play that there will be doubts. You have to play games to show you are good enough but I feel I have now taken steps. The more games I play, the more I learn the role. So I feel much better than I did 12 months ago.
"Do I feel the fans trust me now? Yes, but there is always the expectation to go and perform every single week. That's one of the best things about playing for Celtic — there is always pressure. You can never be complacent and I really enjoy that.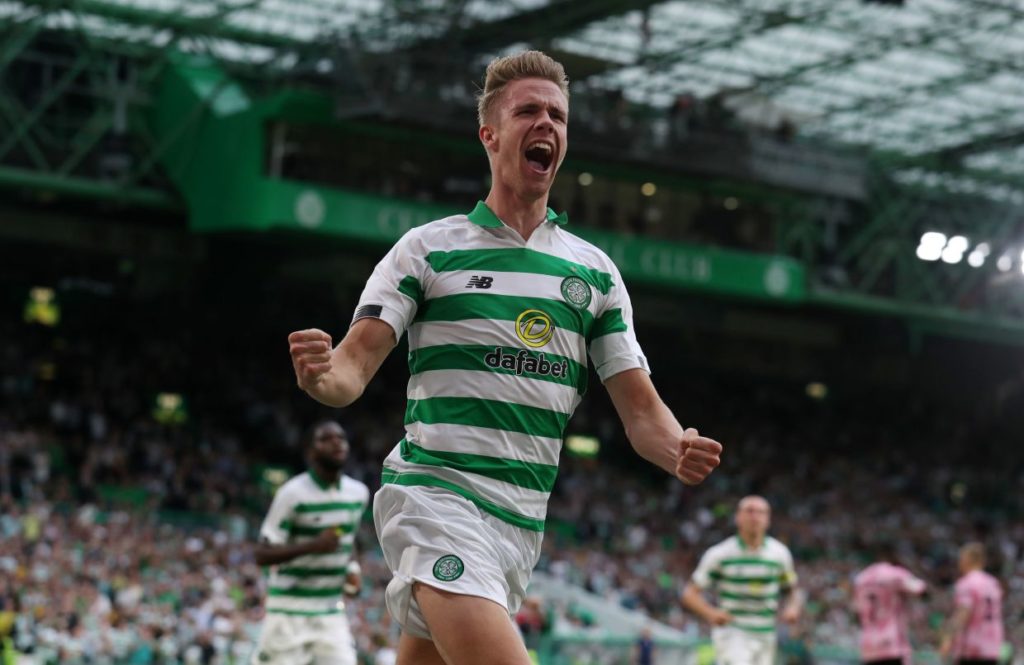 "It's a really healthy mindset to not think you are better than the last game you played. There are a lot of top quality centre-halves ready to take your place if you don't perform. I know that every single time I go on the pitch I need to perform and that's what will keep driving me on to become better."
Ajer has claimed that opener and is not prepared to give another one of his goals away to greedy strikers looking to claim it for themselves, claiming the slightest of touches as justification.
"I can't believe they are trying to take a goal off me again," the 21 year old joked. "I have scored twice now and Scott Sinclair has tried to claim one, and Griff the other. That's strikers for you — but really it's all good.
"Griff got his goal from the free-kick. It was an unbelievable goal, top drawer, and it was fantastic for him to get back scoring. It was a nice game in a good atmosphere and it was great to score five goals.
"Overall, it was a good performance. The first goal after half an hour really opened the game up and we scored some fantastic goals after that."
Also on The Celtic Star today…
'Lawwell simply can't let go' – Why Celtic don't have a Director of Football like John Park
'Houston We Have a Problem' – Latest Rodgers Raid results in Celtic Upgrade
'So much for a having a £40 million ceiling,' Arsenal bid £72 million for Nicolas Pepe
The Unspoken – Despite his media talk, Neil Lennon knows exactly what 9 and 10 means