NEIL LENNON is turning his attention to the rebuilding of the Celtic squad that he believes to be necessary but one thing is for sure – the next chapter in our history will involve a side that is built around the skipper Scott Brown.
The interim manager perhaps feels a little bit more confident to think ahead after the win against nearest rivals the Rangers on Sunday to effectively wrap up Eight in a Row. And Lenny appreciates the role that the captain played in securing that win at the weekend.
"He is so integral to this club and this dressing room, on and off the field. He's still fit as a fiddle.
"He is very experienced, he knows the psychology of these big games more than anybody, so you just leave him to it.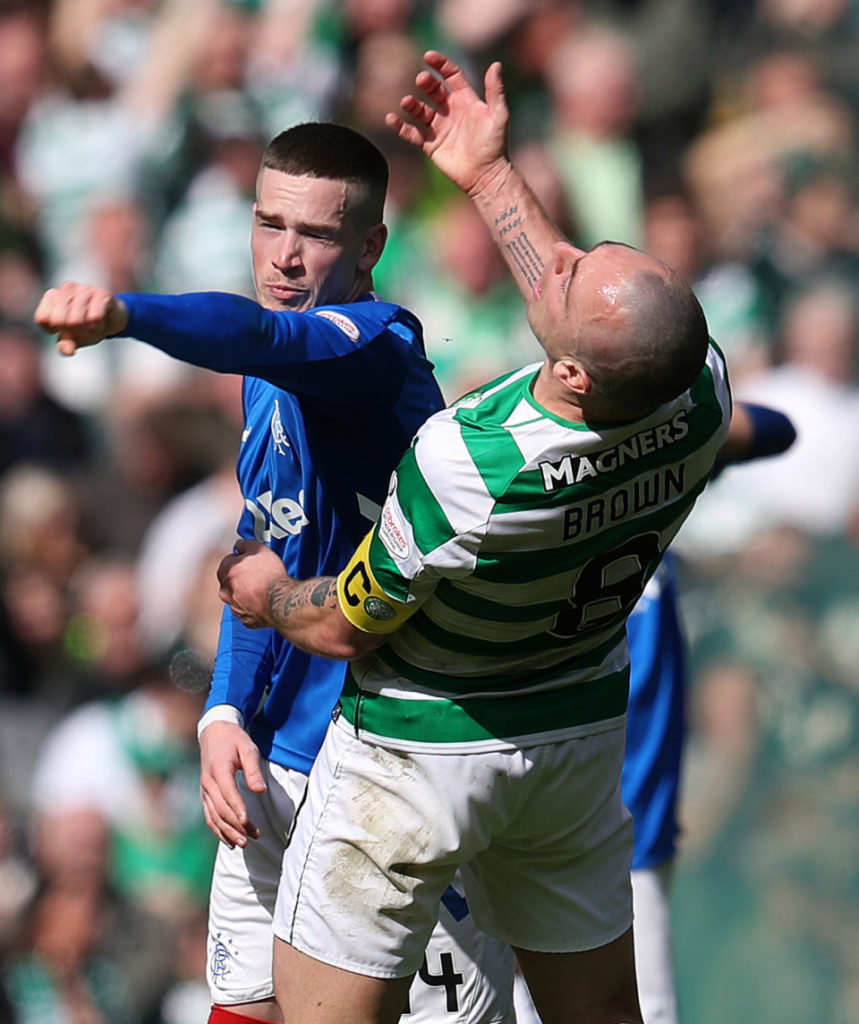 "If he walks on a tight line, then so be it. Some of us did. He knows the boundaries to work in and he played brilliantly again on Sunday. He is a great captain, a great leader and in games like that you really need him," Lenny said.
"I am really glad for everyone he stayed, but for him especially. He has settled down and is playing some great football at the minute. Two or three months ago, there was all this self-doubt, all this uncertainty about his future. You could see that in his performances as well," the manager said.
And don't he in any doubt that there are going to be changes.
"It is a rebuilding job. No question about that. There is a lot of work that needs to be done," Lennon said. "Hopefully, with the lead that we have, we can start to plan a little bit more and be a little more forceful on it.
"It was a rebuild in 2005 and I think we need a bit of rebuild again. It is reminiscent."
Since taking over from Rodgers, Neil Lennon has been content to keep things as consistent as possible to help the players cope with the upheaval during what was a crucial stage of the season for the club. This of course is the reason for the anger that so many fans had towards Rodgers who sneaked away in the dead of night without as much as a handshake to any of the players who delivered 7 trophies for him.
The messing around with the ball at the back looks like becoming a distant, and somewhat unpleasant memory, and we might actually start to compete again in European scene with a more pragmatic approach to these games. Lennon's record in such matters is so much better that that of Rodgers.
"It's difficult," Lenny admitted. "I haven't done it. I've just been softly softly.
"During the game on Sunday, I was thinking: If this ends up 1-1, I am going to be changing a lot of things. Or doing a lot more things my way.
"But we got over the line. Maybe we can implement a bit more of what I want to do and how I want to play going into the final games, but there's nothing really broken, so not much to fix.
"It's really difficult. It's a style of play that they are used to and it's a different style of play from what I've been used to. However, it works, and you can't change it overnight, anyway.
"You can implement little things, but there were aspects of the game on Sunday in the second-half that I wasn't happy with in terms of managing the game. We should have done that a lot better."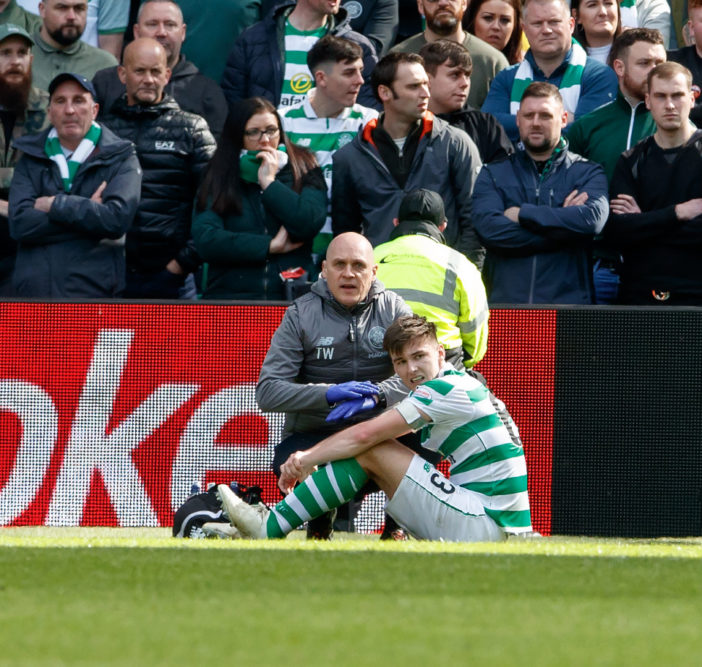 Yes, we certainly should have.
All of this means that there will be a large number of players heading out the door and one of these is almost certain to be Dedryck Boyata, and Lenny confirmed that we may have seen the last of the Belgium World Cup star in a Celtic jersey. Asked if Boyata's injury means that his season is over Lenny, mentioning his hamstring injury picked up against the Rangers, was pretty clear.
"Possibly. He felt it rip. He played on having felt a twinge and then he felt a rip five minutes later. Again, we'll have to wait and see, but it's a blow because he's been absolutely brilliant."
Lenny is likely to pair Kris Ajer with Jozo Simunovic on Wednesday away to St Mirren as he closes in on the title. As always he knows that it isn't going to be easy.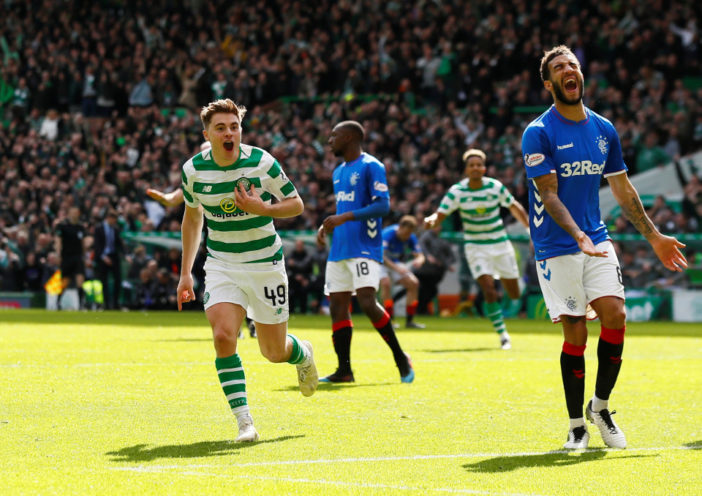 "St Mirren had a great win at the weekend and then we've got Livingston at home. We know what's at stake to win the league. Three more wins will do it, so that's the focus. To try and get it done as quickly as possible.
"It would be great if we could and we have to assess the squad as there are a few injuries, and fresh injuries as well."
There was better news of the injury front when John Kennedy confirmed that Kieran Tierney is fit.