CELTIC talisman Odsonne Edouard is in the news again this morning. Neil Lennon reckons that he is deserving of a full international call-up from World Champions France and has urged Didier Deschamps to give Edouard a call up for his Euro 2020 squad.
And Chris Sutton, who this week described Edouard as the best Celtic striker since Henrik Larsson has been looking around the Premiership clubs at £40m plus strikers and has come to the conclusion that most aren't a patch on the Celtic man.
He reckons that Celtic, who yesterday revealed hugely impressive cash reserves, should be looking at investing heavily in a new contract for Odsonne Edouard to ensure that he is here for Ten in a Row – incidentally that appears to be the player's preference anyway and there is no indication that he's agitating for a move fro the club.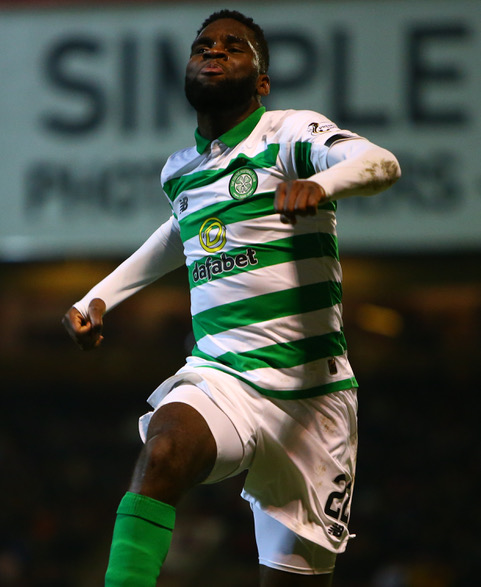 Edouard's two goals on Wednesday took his tally for the season at Celtic to 24 and remember he had a period out the side in December through injury. He has also, crucially for his international ambitions, netted a stunning 11 goals in six games for the French Under 21s in this his debut season for that group. So that's 35 competitive goals he's scored this season so far. Quite remarkable.
"It would be a huge shot in the arm for Odsonne if France took a look at him, a huge boost," Lenny said to the Media, as reported by Scottish Sun.
"Confidence always does a player the world of good. I'm sure they're monitoring him very closely. His record with the Under-21s is excellent.
"They are the World Cup winners and have such strength in depth, so I don't know.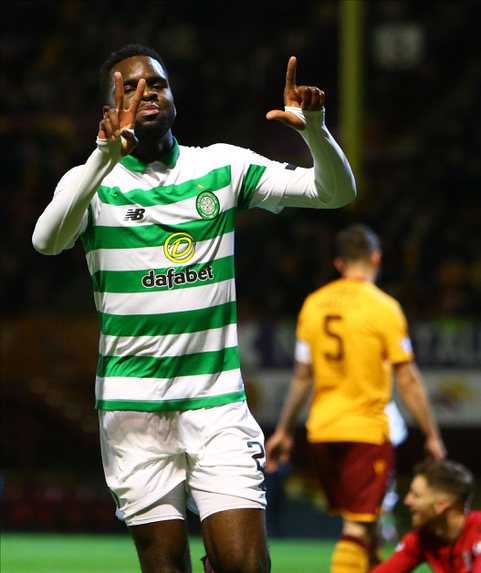 "He could play in most top leagues and for most top teams, no problem. His potential is massive. He's scored in (Glasgow Derby) games, cup finals, Europe. He's done all of it.
"The form he is in is really helping the team. His record in the big games is outstanding."
Earlier in the week we reported on the comparisons made on BT Sport in their excellent broadcast from Fir Park (Sky Sports eat your hearts out) when Sutton made his Larsson comparison and former Scotland manager Gordon Strachan said that the former Celtic striker reminds him of Dennis Bergkamp.
Referring to that conversation, Lenny added his own thoughts. "That's exalted company they are placing him in.
"How do I rate him? He's just a brilliant footballer. I don't want to compare him to anybody because he can do different things.
"He can play up on his own or can drop into the spaces and pockets. He's got good feet, his link up play is getting a lot better and his goal tally is fantastic."
But there's no point mentioning the big sums already being quoted for the Celtic striker – £40m, £50m, even more than that – because he's not prepared to play that game.
"Don't even ask. Leave him be. Listen, you'll have to ask the board what their price on it is. There's a meeting on Friday, so maybe I'll ask them.
"He's really quiet, but he's a lovely boy. He looks happy. He is very easy to manage. We have a good relationship and I want that to continue."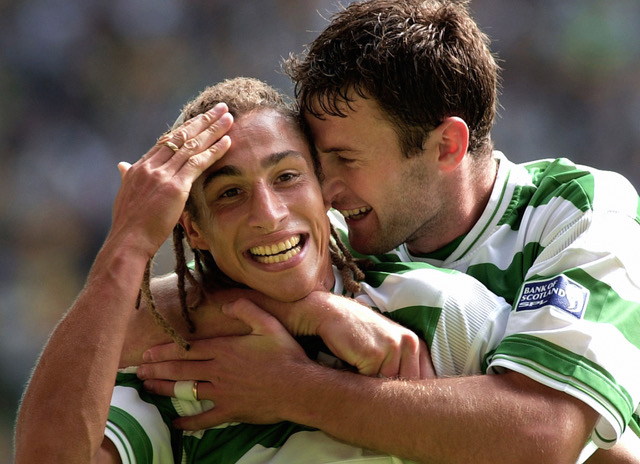 Speaking to Daily Record, Chris Sutton was prepared to give his estimation on the current market value for the Celtic striker.
"Edouard is worth £40 million. He's the best striker that Celtic have had since Henrik and is going to the very top.
"Assessing some of the transfer fees which are being banded about for average players, the rate of inflation and the premium which is added to the cost for top-class strikers, I genuinely believe £40 million is a realistic sales figure.
"I'd be staggered if there aren't big clubs around Europe fighting over his signature in the summer.
"In all honesty, the time will probably right for him to go in the summer. He looks to me as though as he is already ready for the step up to one of Europe's big leagues.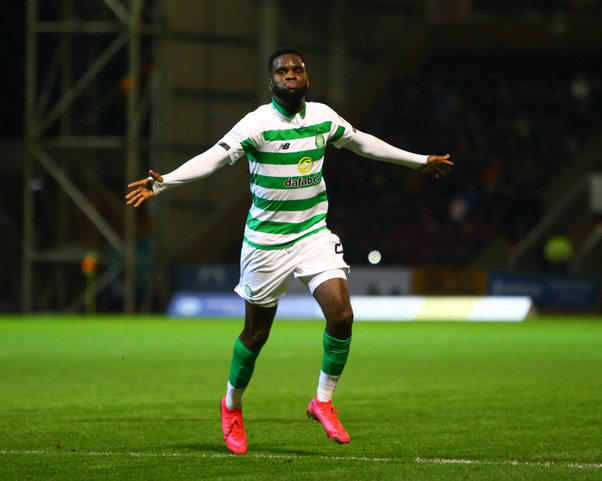 "Edouard might have decided his time is up, but maybe he hasn't. Only he knows.
"And if you were Celtic, you would surely do everything to get him to stay for just 12 more months. Sure they'd have to break the wage structure, but it's a one-off. And they'd get the money back in the transfer-fee profit, anyway.
"If the club do manage to win a ninth-straight title and then have the cherished tenth to shoot for next term, surely Celtic should rip his current contract to bits, offer him virtually whatever he wants and plead with him to give them one more year in an attempt to make history."
With Celtic's financial situation so strong – as we reported last night – then the money is there to get a new, lucrative contract agreed with Odsonne Edouard who we believe quite fancies being here for Ten in a Row.
He can then leave as an absolute legend for huge money too.
Help raise money for Celtic Youth Development by joining the £1 weekly lottery and you could win up to £25,000 – just click on any one of the photographs below to join. Lots of our readers have already done so and they're now doing their bit to help fund Celtic Youth Development that can deliver the stars of tomorrow and beyond. And you might even win a few bob too!