When John Hughes likened Leo Hjelde to Virgil Van Dijk, Stevie Fulton probably felt the need to perform some form of intervention. Billy McNeill famously compared the Celtic midfielder to Roberto Baggio and unsurprisingly the Divine Ponytail never had to concern himself too much with Messi – Ronaldo type debates.
Such comparisons rarely mean much, after all Ryan Gauld has made a good career for himself in Portugal and hasn't been weighed down too much by being labelled the Scottish Messi, whilst Aiden McGeady's inner confidence rarely seemed troubled by early comparisons with Ronaldinho's footwork by manager Martin O'Neill.
From a Celtic perspective Leo Hjelde is currently on loan with Ross County and playing top flight football on a consistent basis at 17 years of age. For that reason alone, it's no wonder clubs like Leeds United and Southampton are keeping tabs on Celtic's centre half, even before the somewhat overblown praise offered by Yogi.
1️⃣ | Leo Hjelde notches his first goal in senior football at the Global Energy Stadium 🔥 pic.twitter.com/VmK068MxOR

— Ross County FC (@RossCounty) March 7, 2021
With a Celtic rebuild likely to be extensive and apparently expensive, young talent proven to be able to perform consistently at a domestic level at least will be vital next season. Add to that the versatility Hjelde possesses of being able to deputise at both left back and as a left side central defender then Celtic may well have won a watch when it comes to the young Norwegian's upward trajectory, just as an experienced fellow countryman is likely to leave an available jersey on a peg.
Central defence is a cause for concern to many for next season, particularly with Kris Ajer attracting attention and looking unlikely to commit to a new deal, but in truth there may not be too much transfer activity required in that area of the pitch.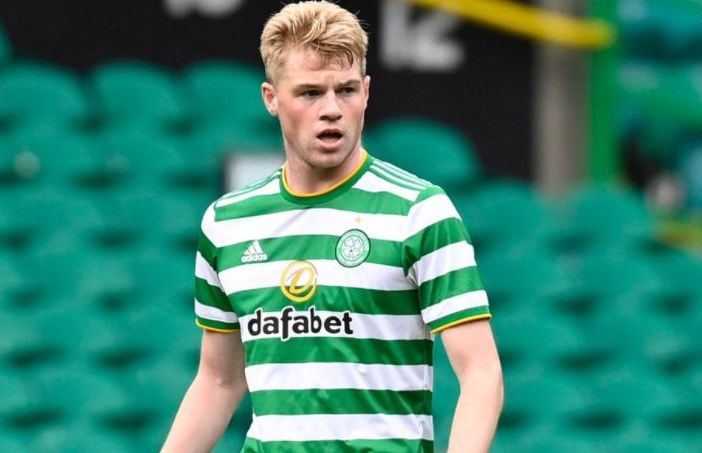 Stephen Welsh has shown himself as a solid and dependable defender, and one who appears to be improving with exposure. With young Hjelde showing similar improvements then the understudy defenders at least for next season look covered. Welsh himself also covered as a right back whilst on loan at Morton and again such versatility can only improve his chances of regular football going forward.
With Christopher Jullien you'd assume, next season's first pick as the right sided central defender, then Celtic may only be looking to have to purchase one permanent signing to replace Ajer and be well covered with two options for reach position. There may be a requirement for an experienced short-term loan deal to assist as Jullien builds back to full fitness, but other than that Celtic would look suitably covered in a key area, as well as showing a clear career pathway to both Hjelde and Welsh, something the cub have been a little negligent around in recent seasons.
Financially Celtic are going to have to box a little cleverly next season, with a likely £20milion hit due to the Covid 19 impact on match day income, and other income streams also badly impacted, and that's something we'll touch on in another article.
However, in central defence the emergence of Welsh, the high praise from Yogi Hughes alongside first team experience for Leo Hjelde at Ross County, may well mean the centre of defence is an area Celtic may not require as much surgery or expense as first thought. Indeed, with the sale of Kris Ajer expected to raise in excess of £12million and a replacement likely to be bought for less than half that, it could be an area of the team where a profit could be turned and utilised in other areas of the team.
In the meantime, all we need from Leo Hjelde is to realise his temporary gaffer can be a little excitable at times, keep his feet on the ground and if Stevie Fulton gets in touch answer the phone. There will be a few words of wisdom 'Baggio' could offer that would be well worth listening to.
Niall J
Leo Hjelde has been watched by Premier League clubs – and Ross County manager John Hughes believes Leo Hjelde could be 'the next Van Dijk' 🇳🇴

Read more – https://t.co/Ygd0aDgZvp pic.twitter.com/6FeDSU25Y2

— Not The Old Firm (@NotThe_OldFirm) April 13, 2021