There will be a period of introspection for all at Celtic after a 1-0 defeat at Ibrox that laid bare the limited options Ange Postecoglou has to work with. At least you hope it will be for all.
The manager post-match, indicated a lack of left-wing options forced him to play Odsonne Edouard through the middle in a game that demanded the movement of Kyogo centrally. However with James Forrest injured, Tom Rogic looking defensively suspect in midweek and a lesson being learned that in competitive away fixtures Rogic and Turnbull offer too little protection to Callum McGregor, still playing as a six when his talents are required in an eight position, Ange Postecoglou had little choice but to move Ryan Christie into the middle of the park and gamble he and Turnbull could bring both composure and defensive endeavour to the team this afternoon.
That of course backfired as one had much endeavour but little composure and the other was anonymous in attacking or defensive positions throughout.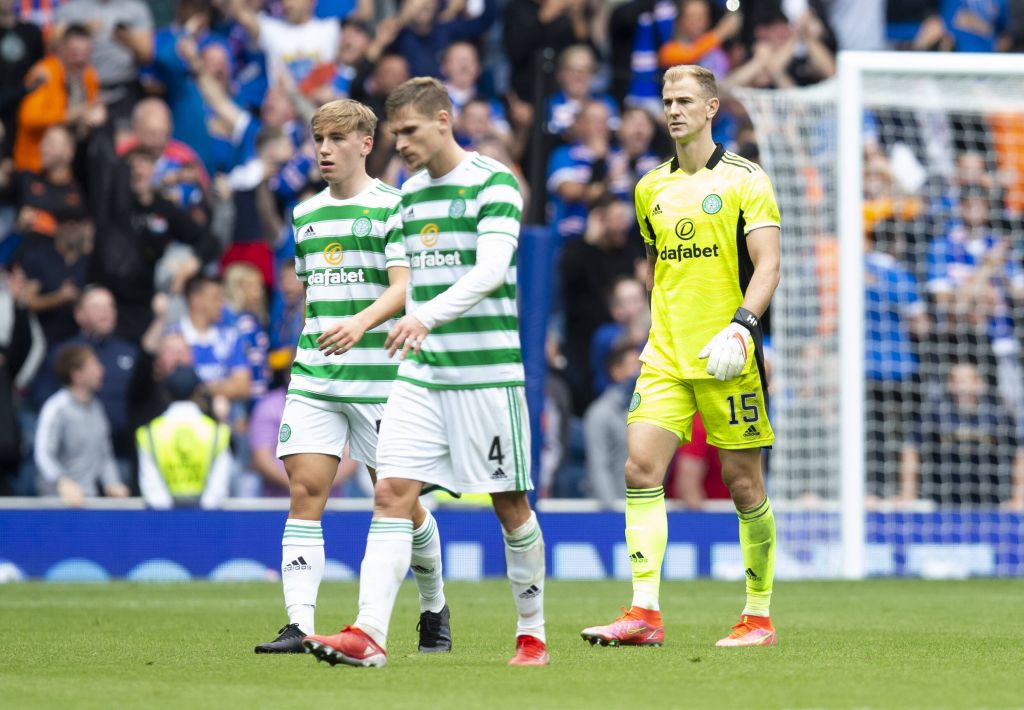 Odsonne Edouard looked off the pace and romantic notions of a 'skelping farewell pre-match were put to bed as the striker's first touch deserted him throughout and as such offered no hold up option for his midfield. Ultimately, even when landed an opportunity on a plate, luck deserted French Eddy as the easiest of looking conversions came off his heel and wide instead of his instep and the back of the net.
In truth the continued involvement, good player as he is, at Celtic is fast becoming a distraction. Bids have been made for the player, he himself has had a head out the door for some time and is desperate for his feet to follow. We now need to facilitate that and quickly.
Yet as much as there will be disappointment at today's result there shouldn't be disillusionment. Celtic for large swathes of the game dominated possession and particularly but not exclusively when Edouard was substituted and Kyogo moved centrally, Celtic created chances despite being far from assured as normal.
Yet there appeared a lack of zip that can perhaps be attributed to a draining Europa play off in the Netherlands less than three days ago and a fatigue hangover but there was more than that when it came to today's Derby defeat.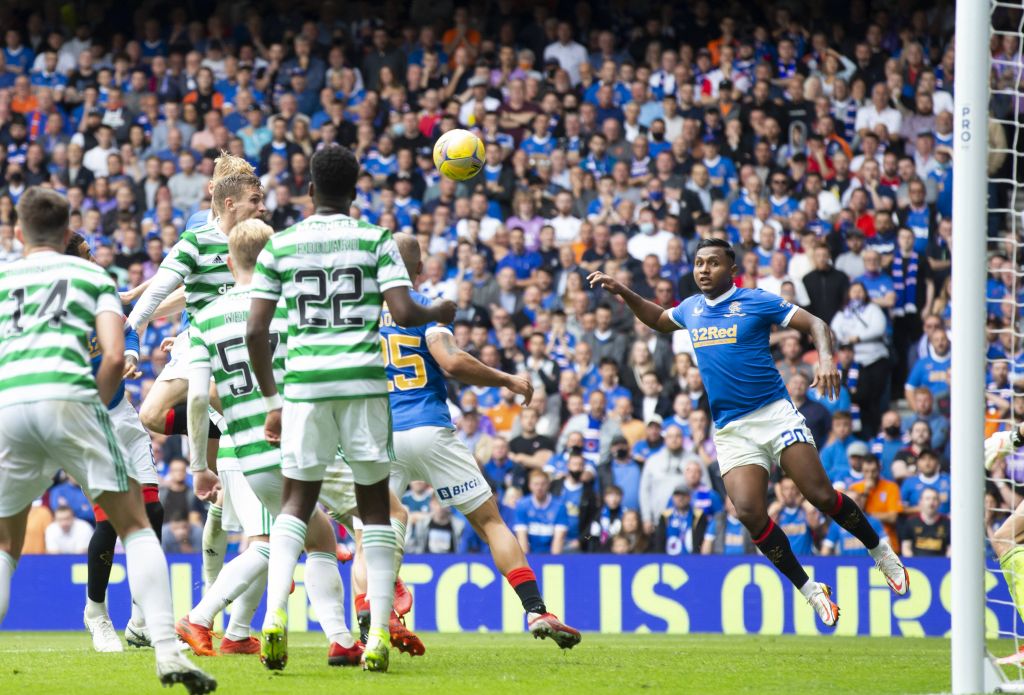 The players looked physically suspect from the start and mentally there appeared to also have been an impact as both passing and decision making looked far from assured. Regularly players asked for the ball, Captain McGregor in particular, yet teammates chose to turn back and take the safe option to recycle possession. In this system players have to demand the ball and it has to be delivered at pace, you don't make the decision for a teammate that he has a player up his backside, even two, and so decline his request. If he wants the ball, it's because he knows he can handle it and move it on. We had to be braver in such instances but instead we retreated into our shells and exhibited excessive caution throughout.
Ultimately however today came down to a lack of trusted options for Ange Postecoglou to deal with players showing fatigue and those missing through injury. Injuries to McCarthy, Forrest and Taylor showed a squad depth that remains lacking, clearly exhibited by not only a Glasgow Derby being handed to Josip Juranovic, signed as a right back but also being asked to debut at left back.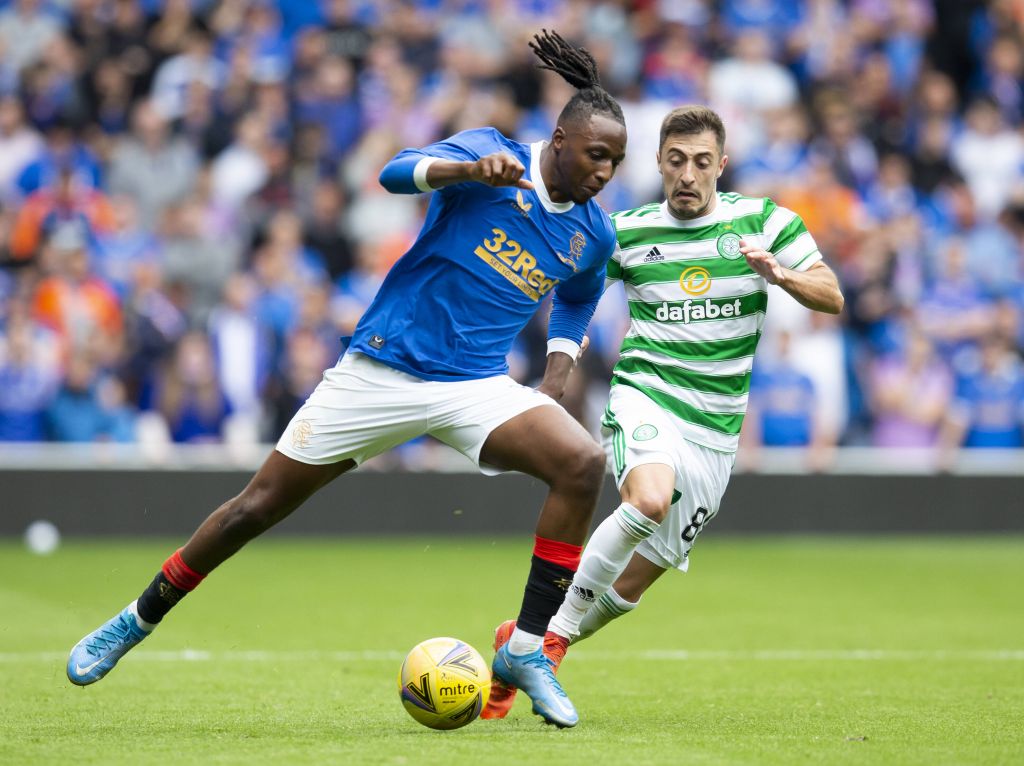 Juranovic performed admirably it must be said in trying circumstances, but the left side of Celtic's attack became predominately right footed and as such the right side of theRangers team, weakened to the point Balagoun had to play right back, looked comfortable knowing both options were always going to cut inside rather than commit the opposition on their outside. For a team who like to force their opponents into a congested central area and set traps it was far too simple.
Yet the alternative was to throw Adam Montgomery in to the fray or bring Boli Bolingoli in from the cold. The former was risky for the development of a young player recently converted to a full back and with few competitive 90 minutes under his belt, good prospect as he certainly is, and the other is so far outside the managers circle of trust it would be better for all concerned if he moved on by Tuesday's transfer deadline.
However, left full back is not the only concern, Celtic's central defence remains one injury away from Nir Bitton returning to the starting eleven and those lack of left-wing options, coupled with a need for two Callum McGregor's to play as a six and an eight are serious a serious cause for concern, possibly more so than even the striker options we appear to be addressing now.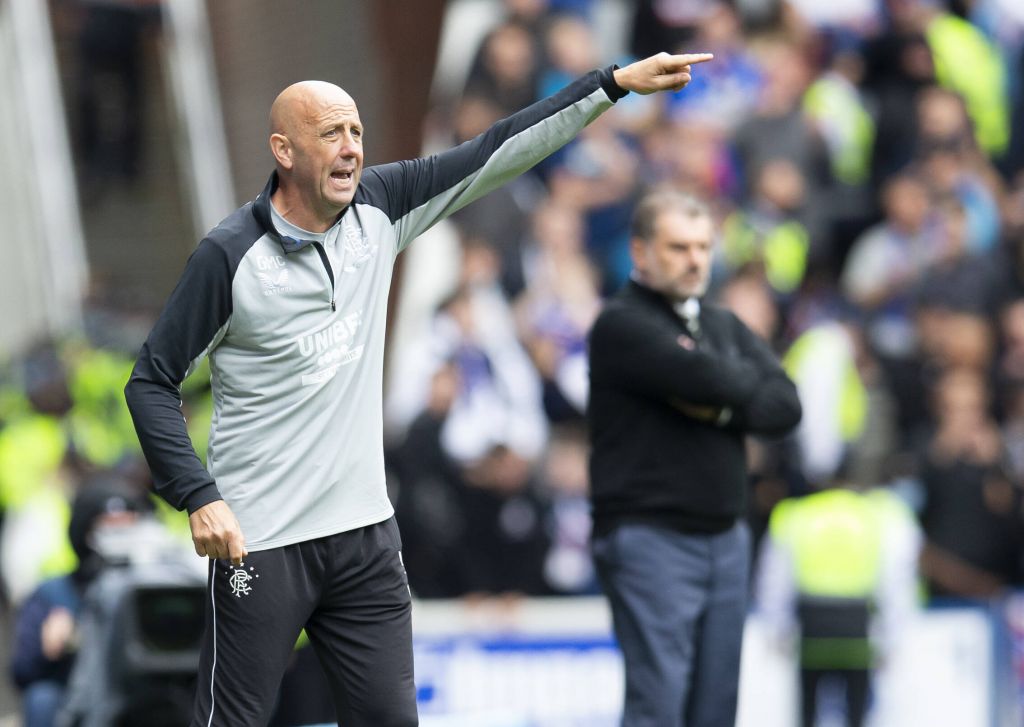 If we are waiting on selling Odsonne Edouard before finalising deals for other players we are playing a dangerous game, such reticence has cost the club Champions League progression and has now hamstrung a manager into moving a tailor made fit of a striker to play against the likes of Goldson into a wide left position, to in turn accommodate a player who at best now blows hot and cold where previously he was red-hot, and ultimately cost us a second away day defeat in two Scottish Premiership outings.
There is still just about time to address such concerns but with the transfer window closing in a couple of days do we really have belief that the introspection shown by the manager after the game will be replicated in the Boardroom? I for one won't be holding my breath, it all seems to be a little bit of history repeating.
There were certainly positives to take from today's game and it is fair to say no wheels fell off a title challenge today, indeed this manager and his team is more than capable of winning a league title. But if they are to perform in Europe and in domestic cup competitions alongside such a title push, further help has to be signed sealed and delivered by the time the transfer window closes. The square pegs in round holes at Ibrox today, and at such an early stage of the season, is all the evidence required.
Niall J
🗣️"We need to hit some form and start winning games."

Celtic boss Ange Postecoglou reacts to the Old Firm defeat at Ibrox. What did you make of the game?👇 pic.twitter.com/N7IBdmlpFC

— Sky Sports Scotland (@ScotlandSky) August 29, 2021