In 2011 I was living in London. On 30 April that year a group of us decided to head to Newmarket for the Guineas meeting. There was a horse running there that had run 5 races and was unbeaten. It was due to race against the best 'milers' in the World at the time in the 2000 Guineas. The horses name was Frankel. Little did we know we were about to witness history being made.
There was a buzz about the horse by now, following a Group 1 victory in the 2010 Dubai Dewhurst Stakes at the same racecourse the year before. It was a big ask. It was only his second race as a three year old and to head into a race of this magnitude, whilst necessary given his form as a 2 year old and subsequent Group 1 win alongside the public clamour for his inclusion, was still was a brave call from his trainer Sir Henry Cecil.
The trainer included stablemate Rerouted as an entry into the race primarily to act as a pacemaker to the highly promising Frankel, however there was a setback when the stalls were balloted, with Frankel being drawn in stall number one and Rerouted in stall number thirteen, the opposite side of the Rowley Mile racecourse at Newmarket, the pacemaking job was almost rendered obsolete. Frankel was going to have to do it alone.
It was a breezy day and when the stall opened Frankel seemed to break early. My initial thought was that there was a false start. Frankel was out ahead of everyone including being faster than his pacemaker. Frankel ran those first five furlongs into a head wind in 58 seconds and won by the second biggest margin in the two century history of the 2000 guineas.
The reason I bring this unbelievable performance up is both Jockey Tom Queally and trainer Sir Henry Cecil had their doubts initially. Frankel wasn't one to perform day to day, riding out or on the gallops. He only came to life on the racetrack. Had it not been for the intuition of jockey and in particular the knowledge of horses Henry Cecil had in abundance we may never have seen the greatest horse in the world that day.
Frankel was 15 lengths clear at the halfway point. 2 furlongs out it was all over, the crowd simply applauded for those final two furlongs. In short Frankel had the race won from the start. The final quarter mile was simply a Coronation. He blew away the very best mile horses the world had to offer like he was racing in a seller at Brighton. Not bad for a horse who barely lifted a hoof in the stable.
It would be fair to give Patryk Klimala and Ismaila Soro a chance before casting judgement. HH pic.twitter.com/aKvkuBaaar

— Celtic Gossip (@CelticGossip) February 24, 2020
I was reminded of this when I heard of the rumours that Celtic's latest signing Patryk Klimala -Polish Paddy – wasn't exactly impressing behind the scenes. Celtic correspondent, Kieran Devin whilst taking part in a Q&A for The Athletic commented:
"Have heard people inside the club aren't impressed with him so far but it's also only been six, seven weeks."
He then went on to add: "Klimala was always a strange one from the start, underlying reports were never that impressive. Seemed a bizarre move to sanction for that money."
Devlin is of course only reporting what he has heard and I've certainly no criticism on that front. He has also quite rightly stated Klimala has only been at Celtic for a few short weeks as clear mitigation.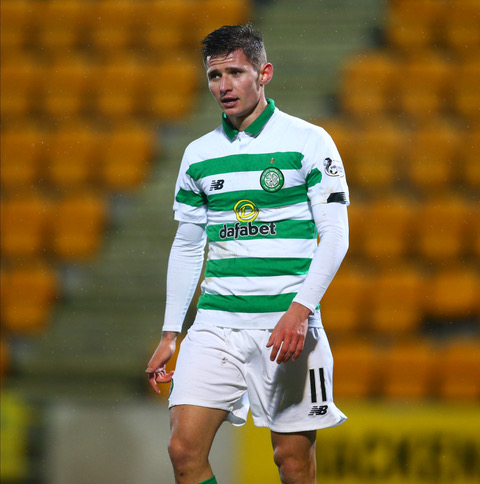 What is clear however is that this is a young man, in a new country amongst new teammates and who has little grasp of the language. It may well be he has retreated into himself somewhat in training.
Whist I appreciate coaching staff have to go with what they see and measure in training, the only real way to measure the player is when he plays the game on a matchday. That is what we paid the money for, not to see a lad run around in training and pass judgement from that alone.
There have been many footballers who played at the top of their game on a match day but didn't put it in on the training ground.
PSG team-mate Jerome Leroy was once quoted talking of a legendary Brazilian:
"Ronaldinho did not train at all on any day of the week. He would just turn up on the Friday for a game on the Saturday."
Johann Cryuff saw the same when managing another Brazilian maverick Romario: "One time, Romario asked me if he could miss two days of training to return to Brazil for the carnival," Cruyff recalled. "I replied: 'If you score two goals tomorrow, I'll give you two extra days rest compared to the other players.'
"The next day, Romario scored his second goal 20 minutes into the game and immediately gestured to me asking to leave. He told me: 'Coach, my plane leaves in an hour.'"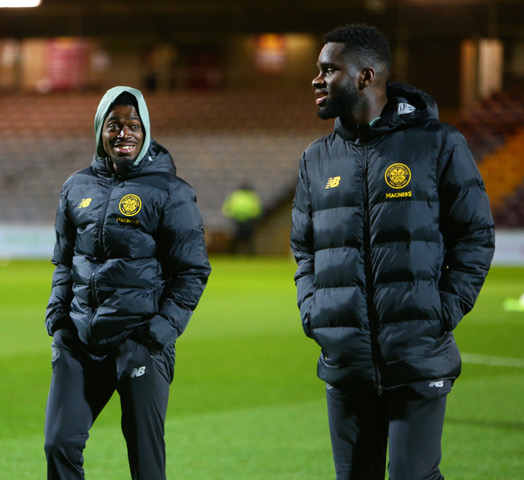 Closer to home we've probably all heard the stories of Southampton's Matthew Le Tissier who came alive at 3pm on a Saturday but during the week was so laid back he was horizontal. On a weekend he was one of the best who ever played the game.
John Hartson according to ex-Celt Si Ferry on the brilliant Open Goal podcast would be lapped by the goalkeepers in pre-season training. His response. "Don't worry about me I'll get you 30 goals this season."
When I went to Newmarket that day I'd heard the rumours that Frankel may not be all he was cracked up to be. The stable whispers were out that behind the scenes this horse just wasn't doing enough to perform on the day and on a consistent basis. Turns out he was just a player for the big occasion.
Frankel went on to become officially the highest-ever rated racehorse on the Flat He retired undefeated, a champion, who won all 14 of his races.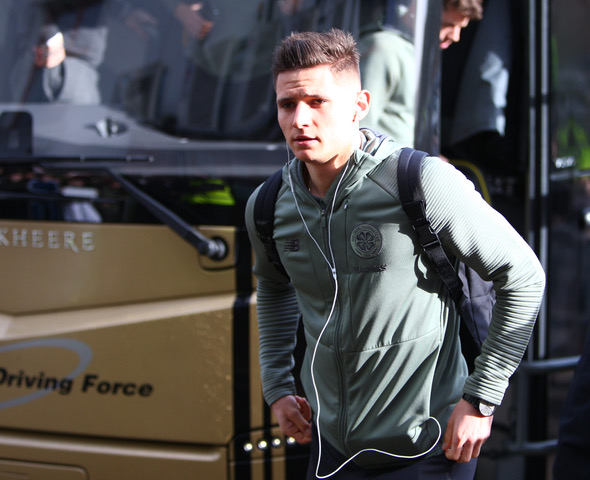 It may just be that Patryk Klimala needs the referees whistle and a crowd behind him to kickstart his brilliance. It's far too early to be passing judgement just yet. I'd hope Neil Lennon and the coaching staff are well aware that not everyone looks the part in boxes in training or is up to speed in a bleep tests.
For some players it's all about when Saturday comes. It certainly was for Frankel.
Niall J
I've only seen Klimala play and was reasonably impressed; he has good positional sense & movement on and off the ball, just needs to get his sharpness upto speed with the rest of the boys which i'm sure he's doing atm

— Mark James (@TheWebsEdge) February 24, 2020
John Glass – The Man To Whom Celtic Owes Its Existence | The Celtic Star https://t.co/rTSm4sjFyI

— The Celtic Star Editor (@CelticStarMag) February 24, 2020
The League remains to be won. Chickens must not be counted – David Potter | The Celtic Star https://t.co/Nhl5sjMmcl

— The Celtic Star Editor (@CelticStarMag) February 24, 2020
Help raise money for Celtic Youth Development by joining the £1 weekly lottery and you could win up to £25,000 – just click on the photograph below to join. Lots of our readers have already done so and they're now doing their bit to help fund Celtic Youth Development that can deliver the stars of tomorrow and beyond. And you might even win a few bob too!