Albian Ajeti remains keen to re-pay Neil Lennon for having confidence in him and sanctioning the £5million summer transfer from West Ham where the former FC Basel goalscorer was never really given a chance.
"I didn't just sign for Celtic just because of a good relationship with the manager. But I came to Celtic because he was the man that I spoke to and he gave me the confidence and the chance to play again at the highest levels.
"I really appreciate that. It was very important for me to make this step and I want to pay Celtic and him back for their feelings to me.
💬 "I'm looking forward to every game here. Ever since I joined Celtic, I've felt comfortable and welcome.

I'm just wanting to do my best to help the team." 💚

Full #UEL Media Conference with Albian Ajeti. pic.twitter.com/O3lYVogPON

— Celtic Football Club (@CelticFC) October 28, 2020
"I will work 100 per cent to follow his tactics and to follow his good way of playing football. In that respect, I will do everything I can, while I will also at the same time to make myself better.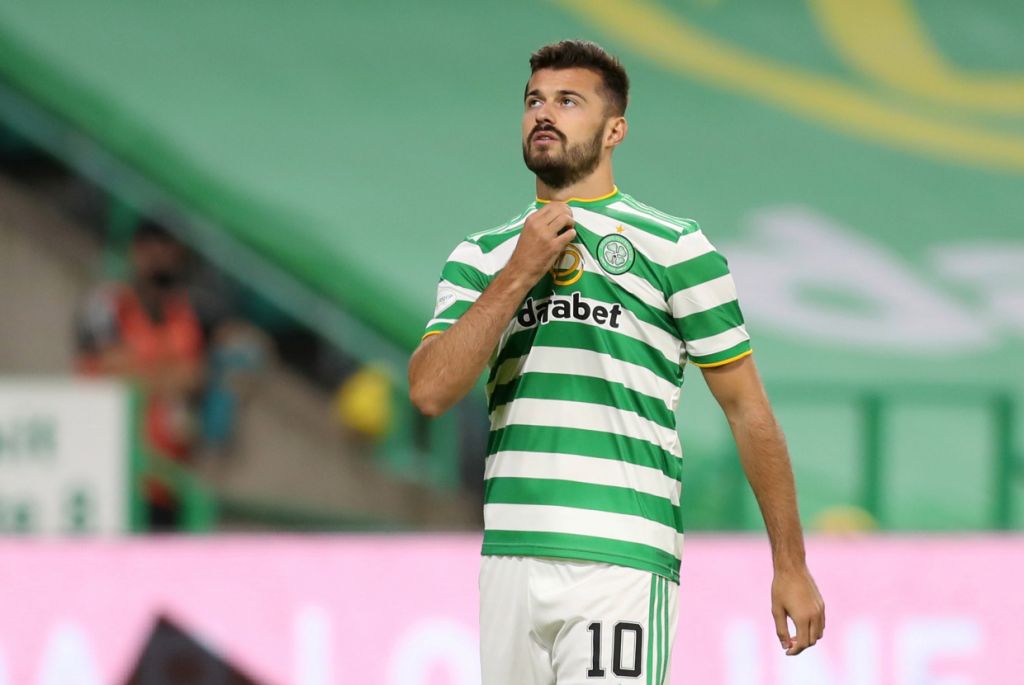 "That is the way of a good relationship, I think," Ajeti stated, going out of his way to talk-up the under fire Celtic manager Neil Lennon. You get the impression that even without supporters at the games, the Albanian born Swiss international is starting to realise just how massive a club Celtic are and how much winning every game matters to so many people around the world.
"I was at Basel before, but they are not as big a club as Celtic is," Ajeti said. "I know the pressures that are here game by game. There are fans all over the world who are watching for us to try and win every single game.
"People do know that you just cannot win every single game. It's part of football and part of the game. What I can say is that the atmosphere within the dressing room is good.
"There no pressure amongst us in there, we have a very good vibe and that is the most important thing to be successful," the Celtic summer signing stated.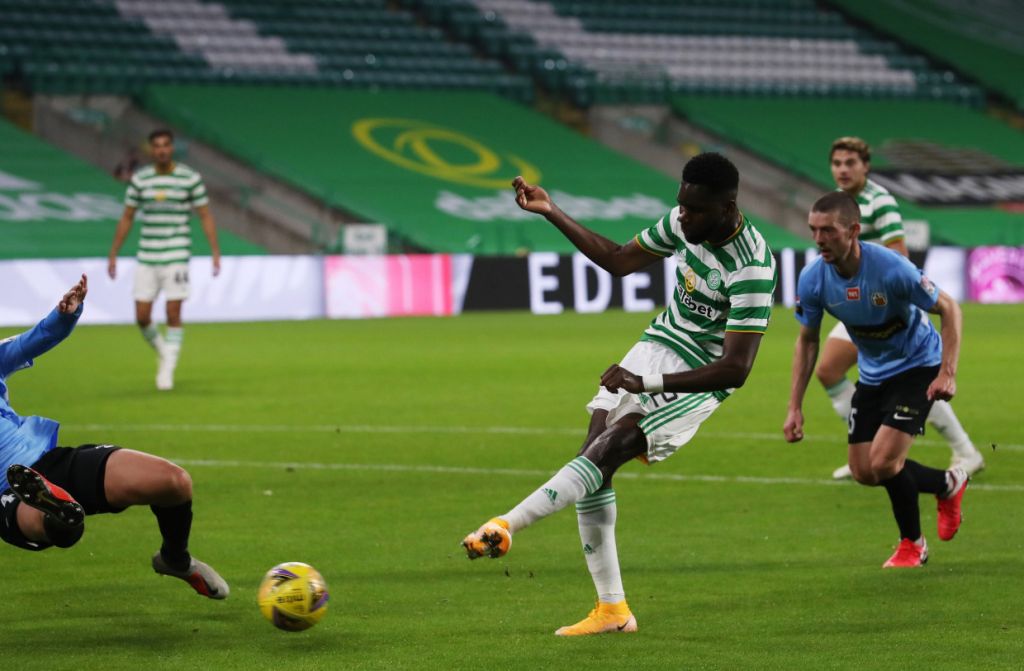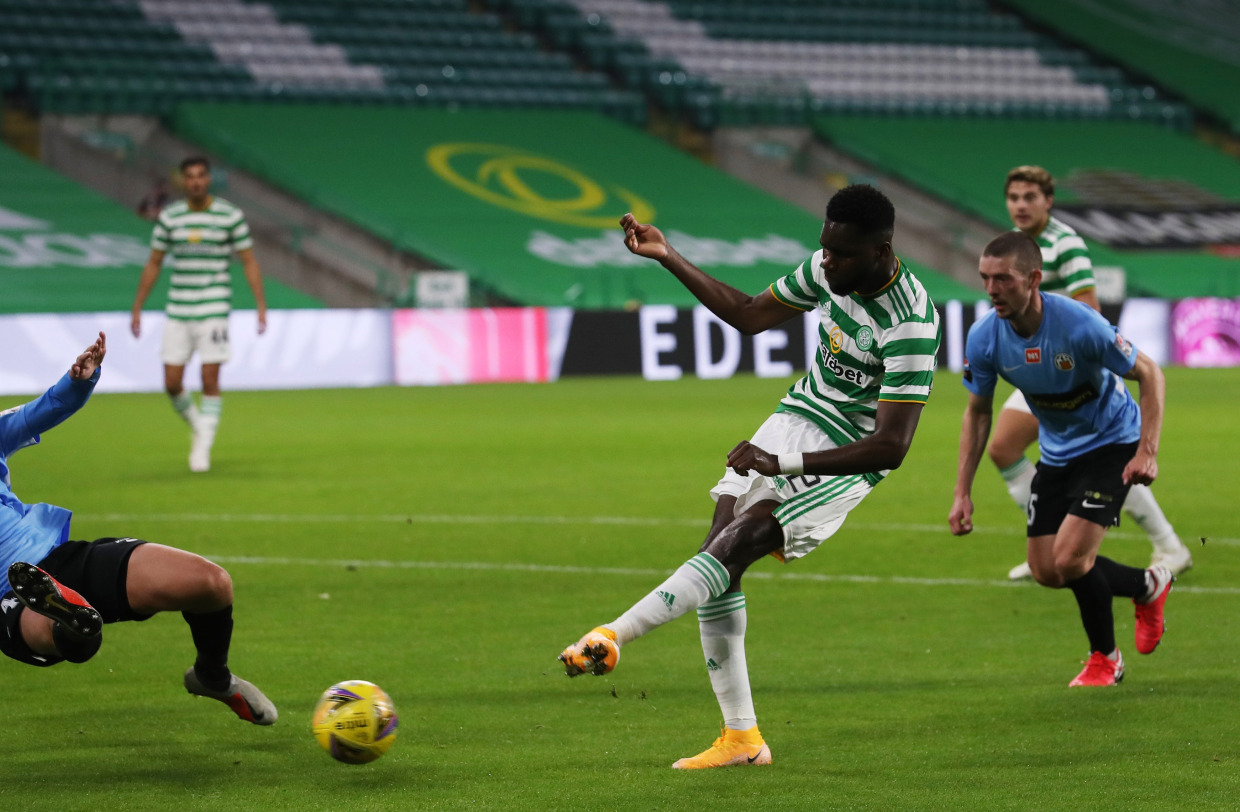 Tomorrow Celtic take on the French leader leaders Lille and as Niall J's preview yesterday morning outlines, they are a mightily impressive side. Ajeti though is looking forward to the challenge and the opportunity for him to play in France for the first time.
"This game is a chance to show the best way for Celtic again. I actually don't spend that time outside on my phone looking at these things. I am actually just feeling comfortable and day by day better because I spend my time in the dressing room concentrating and working,' he said.
"I'm very much looking forward to the game. It's another European game which we have prepared well for tactically and mentally. It's going to be tough, but we are ready for it.
"I like European competition. It's different from the matches that you have day to day. You travel and face different teams and it is something that is exciting. Lille are top of a good league at the moment and it is not going to be easy, but it's going to be a good experience for a lot of us because these are the matches we want to face.
"I haven't actually played in France before at club level, so that is something new for me."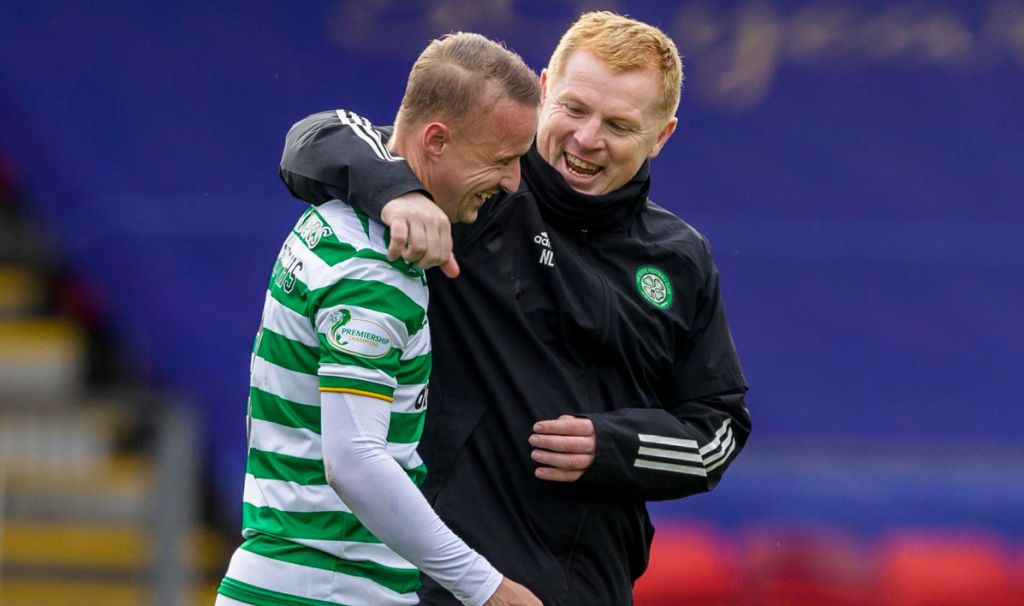 With Odsonne Edouard coming back after his Covid-19 problems and Leigh Griffiths banging in a few goals For Celtic after coming off the bench against St Johnstone and Aberdeen Ajeti notes that the four strikers at the club – the other bing Patryk Klimala – all can and will contribute to make this a season to remember for the Hoops support.
"I like to have the players back. It's good to have that healthy competition because it can help all of us in the group and make all of us better," he said.
"It's good for the strikers to have that type of challenge and I really enjoy it. It makes the squad stronger and that makes the team better and it's really important for all of us to have a good relationship together.
"There are going to be many games this season. There are going to be times when not everyone is available to play in the matches, so it's going to take everyone making an effort.
"Everyone is going to be needed and everyone is going to have to play a part if we are to be successful.
"We are different types. That's important going forward. It's not useful to have four strikers who are all the same. It is useful for the manager and the team to have options in styles because not all of the games are the same.
"Some games need different types of players and we have qualities which mean you change the tactics, you can change the striker and it can work differently," Ajeti noted.
Watch Albian Ajeti's interview with Celtic TV presenter Gerry McCulloch below…
🗣️ "We're looking forward now. We've had a good couple of days training. The whole squad is more or less back and we're happy."

Exclusive interview with #CelticFC's Albian Ajeti 💻 pic.twitter.com/ox7tL6EzZC

— Celtic Football Club (@CelticFC) October 28, 2020