LISBON LION JOHN CLARK has heaped praise on Celtic boss Neil Lennon following the club's 9IAR triumph was made official on Monday. Clark, who has spent 62 years with Celtic as player and coach, spoke to the Scottish Sun about Lennon and the change he has seen in him.
Lennon was manager for four years in his first spell from 2010 until he departed for pastures new in 2014. However, after Brendan Rodgers' shock departure for Leicester City in February 2019, Lennon answered the call and returned to Parkhead.
"Lenny, though, has slightly calmed down compared to what he was like originally.
"That's not to say he still doesn't have his moments, but overall he's a bit more considered in the job. I believe he thinks things out better now.
"I like Neil's style. I think it makes him a better manager, even allowing for the big success he had before in the job.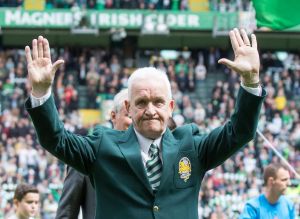 Clark, who partnered Billy McNeill in Celtic's Greatest XI, has paid tribute to Lennon after the Irishman matched Jock Stein's record of 9 titles in a row.  Clark has noticed a change in Lennon since his first spell and attributes his time at Hibs as a reason for his calmer demeanour.
"I do see a difference in him. I think Neil's more settled in himself. There's a contentment about him.
"It's not hard to see what it means to him to be back at Celtic. He's matured as a boss, and maybe that spell at Hibs helped him."
Clark believes that Lennon's winning mentality has been the catalyst for the wonderful form shown in the 2019/20 season, which saw Celtic win (at least) a double.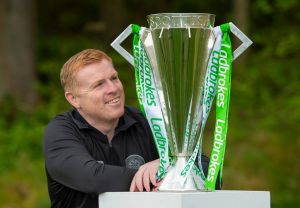 "A Celtic manager has to get results and those have gone for him since he came back. Lenny's done well and now he's guided the club to nine in a row.
"There's also the Scottish Cup still to play for hopefully, although we don't know what's happening with that.
"Neil, no matter how he goes about things, will always be a winner.
"He loves the challenge and hates to lose games. He wants his players to show how good they are."
Despite many having reservations about Lennon returning to Celtic, he has proven to doubters that he is the man for the job having won the league by 13 points as well as winning a Europa League group as Celtic boss. Next year will be the biggest challenge for Lennon but his desire to win for Celtic will spur him on when he knows that the club are on the brink of history.