It has been the best part of a month now since Ange Postecoglou was instated as Celtic manager, and the signs over the Aussie's appointment so far throughout the Celtic fanbase are largely positive.
What Celtic lacked in conviction, reassurance and positivity prior to Ange's appointment on the eve of the Euros has now been nullified; the former Yokohama Marino's boss has brought a newfound belief, confidence and robustness to the Parkhead faithful by the way of new signings, playing style and self-belief that all Celtic fans want to hear.
And he has a huge fan on board already, in the shape of Lisbon Lion Willie Wallace. Wallace, who scored 89 league goals in 142 games for Celtic before departing halfway across the world to Australia, already knows quite a bit about Ange due to living over half his life in Sydney – where he has met Postecoglou whilst doing his coaching badges.
With not many people better placed to give an opinion than Wallace, having won the European Cup in his time at Celtic Park, the Kirkintilloch-born forward was exemplary in his praise for Ange; predicting that he will be a great addition to the Celtic family in the quest to regain Scottish dominance.
Speaking to the Scottish Sun, Wallace said: "There will be no negative football under Ange. His teams always go for it. I don't know him personally. I worked around Australian football as he was growing up, but we didn't meet often. I remember being on some coaching courses in Canberra when he was just starting out. He has been successful over here in every job he has taken; you don't get the position of Australia national team manager unless you have something about you."

"I think Ange will do a good job, but this will be a step up. It would be for most managers in the world. Being at Celtic is different and until someone gets in that position, it's always hard to make a prediction. What is certain is his team will be entertaining to watch.

"Ange is not a negative coach. He has never been a guy who wants players to sit back. I'm looking forward to seeing how he gets on and I would expect the fans will see some exciting stuff."
A defining factor of how Ange's tenure at Celtic will go is how well he manages to get the best from Leigh Griffiths. The Celtic stalwart has struggled over the past two seasons with injury and fitness woes, but after signing a new contract in midweek, it appears that Ange is willing to give the Edinburgh-born talisman one last chance before making his judgement on him. Likening his situation to fellow Lisbon Lion teammate Jimmy Johnston and how his attitude was best served via Jock Stein, Wallace believes Griffiths has all the credentials to turn his career around.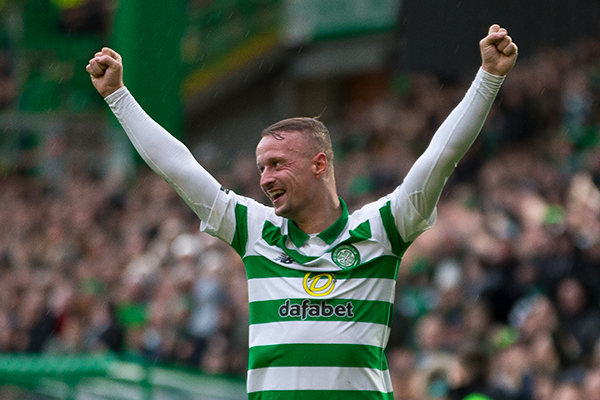 "Leigh Griffiths scores goals, but he has also had some issues in the last year. He presents some problems for managers at times, but so did wee Jimmy Johnstone. Jinky was something else. If he hadn't worked under a manager like Jock Stein, he might not have had the same career. Griffiths has done well for Celtic. He's scored a lot of goals and won so many trophies."

"Things haven't gone well in the last year and there have been question marks over his lifestyle; but every Celtic manager has to be able to deal with the hard players as well as the easy ones. Celtic have given him a new contract, but if he doesn't match the demands, he won't last. Jock was tough on Jinky and I'm sure Ange will be exactly the same with Griffiths."

"I like Griffiths. He has that bit of devilment in him that Jimmy had too. He's confident, he can be brash, but sometimes you need players like that around the squad. There is no doubt in my mind a fit Leigh Griffiths can still score a lot of goals for Celtic.