Yesterday Shane Duffy scored one header and came close with a few others and he combined with Conor Hazard, Christopher Jullien and the rest of the Celtic defence to achieve a clean sheet, a rare achievement for a Celtic side this season.
Duffy, who back in summer 2016 had been pursued by Brendan Rodgers while at Blackburn Rovers, finally made it to Celtic after agreeing a season long loan with the Scottish Champions in September. The Ireland captain with 48 caps for his country and bags of Premier League experience at Brighton playing against some of the best strikers in the world, and a lifelong Celtic fan on top of that, what could possibly go wrong?
Well, just about everything after an early false dawn with goals at Ross County and St Mirren a form slump followed and Duffy must have had real and justified reasons for thinking that his anticipated dream move to Paradise was turning into his own personal footballing hell. Even the support seemed to turn against him.
"It's been tough," Duffy admitted after yesterday's 2-0 win against Kilmarnock. He had been brought back into the starting line-up for the Europa League win over Lille and like the rest of the players in the that side, had every reason to keep their jersey yesterday. "It's hard for me to explain because this isn't the way I wanted things to go. I'm my own biggest critic, as well," the 28 year old Derry man told the media, as reported by Glasgow Times.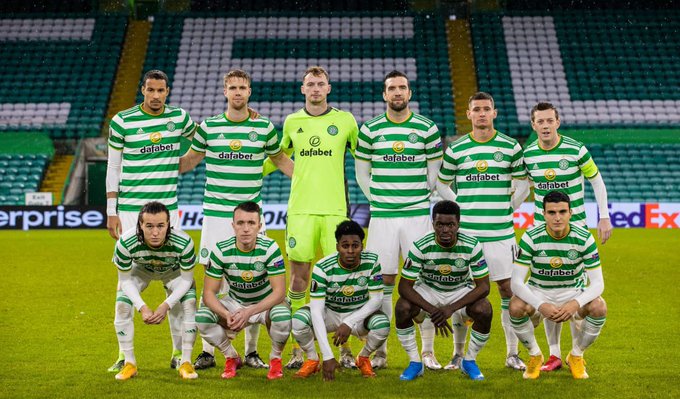 "It's been tough, but you need to dig in. I've had a lot of tougher things that's happened to me in my life and have coped. I know my form hasn't been good enough, but I know I can come back stronger.
"The Celtic fans haven't seen me before and since I've come into the club I haven't been me. I get them, I understand the criticism. I wouldn't be happy with myself either to be honest, if I was watching me play from the stands. I'm realistic and know what levels I can get to.
"I'll just keep chipping away and it'll need a lot more than this to keep me down. I've had a tough year and no-one really sees what goes on behind the scenes in people's lives.
"Maybe I took things a little bit to heart and was trying too hard to do well here and not let everyone down. But it affected me when things weren't going well and I was all over the show. That's just me being honest.
Shane Duffy interview. pic.twitter.com/7vKpx5iKhZ

— WeeDug (@GTFYB) December 14, 2020
"My dad as a massive part of my life. It's hard as he was the one I'd speak to about everything in life. My two kids also live back in Derry and I'm up here alone. With the Covid restrictions I can't really interact with the team as much as I'd like."
"But I have a great manager here who has been brilliant with me. He knows all about it having been here at Celtic for so long and he knows what to do with me. He also knows what kind of player I am and how determined I am to bring something to this team. That's why I'm not getting carried away. It's been a good week, but I still have a lot more to show Celtic fans.
"The gaffer has been brilliant with me. I actually felt he took me out of the team at the right time because my form wasn't good. He's done the right thing by me and picked the time to bring me back in.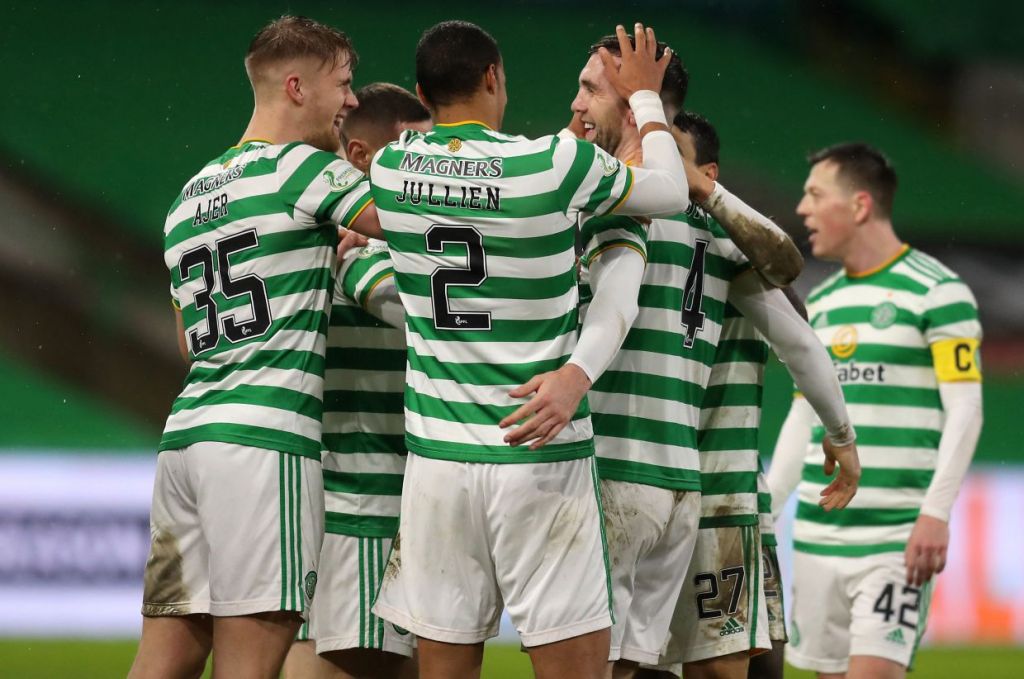 "The manager is a big reason why I came here because of the faith he showed in me to try and get me here. He's been brilliant from the day that I walked into the club and gives you confidence.
"Listen, I wouldn't have put myself out the way he did. He's been great with me. He came around and he really cares about players and their emotions. He knows I was going through a tough time, I've really never had a manager like that before who would come around and care.
"How are you getting on in life? How are you handling it up here? It meant a lot to me and I''ll always respect him for that. Hopefully, I can repay him with some wins."
Shane Duffy was asked about the Video Celts Exclusive report that stated he could return to Brighton in January, a claim already shot down by the Brighton manager. "I don't listen to that. I don't know where it has come from. I'm here. It would be a coward of me to leave without producing. It's not in me and I would never do that."
"The stuff today with them backing you, it gives you goosebumps." – Shane Duffy

— celticbible (@celticbible) December 14, 2020
On the three hundred or so fans who turned up for what turned out to be a 'back the team, sack the board protest' clapping the side into the ground yesterday the Irishman had this to say: "Listen, there's been ugly scenes and that's not really what Celtic is about. The stuff today with them backing you? It gives you goosebumps. I wish the stadium was full and I could really experience it, but I'm hoping I get the chance. It's a special club with special supporters.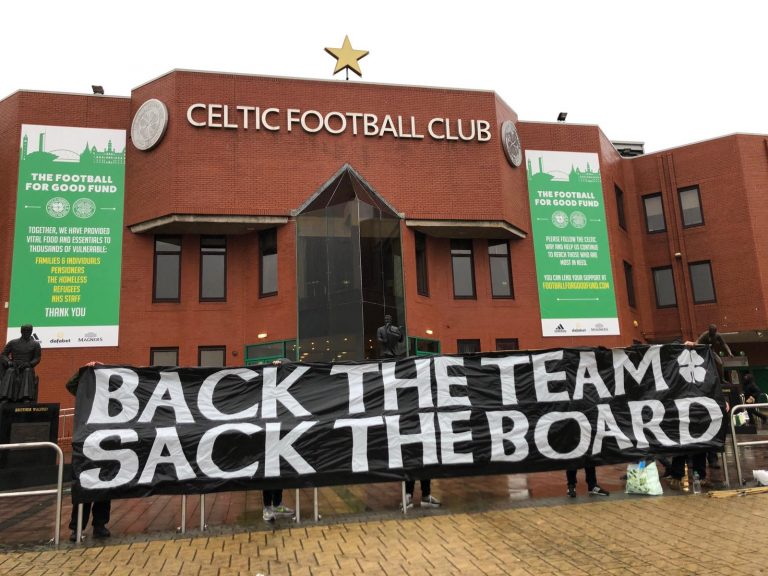 "We know they are always behind us. As any supporter is, they are frustrated as they know there is a lot more in the team and we haven't shown it.
"We've had a terrible Europa League, theRangers game and a couple of draws. They are frustrated and I understand it. I've grown up with it all my life. You just put it aside and get back to basics to try and get this team flowing again and get on a roll.
"Now the Hearts game is coming up is something to look forward to. I'm excited. Going to Hampden for the Scottish Cup Final. Hopefully, it'll be my first trophy here. As I said, it's step by step and game by game. The lads in there have confidence. We know if we are playing well, we can beat anyone."