When Boola Vogue met Boolavogue…the outcome was Harry, Harry!…
There wasn't much to sing about in the Arctic Circle recently, as Celtic's European involvement ended for this season at the hands of Norwegian champions Bodo Glimt.
The Celtic Star writer/author Matt Corr was one of the 400 or so supporters who made that trip and if you read his European diary (see below), you will already be aware of the strange quirk of circumstances which led to Matt – whose Twitter name is Boola_vogue – meeting up with Smiddy from the Glasgow-based Irish band Boolavogue in a rock bar in Bodo's town centre. Of all the gin joints etc.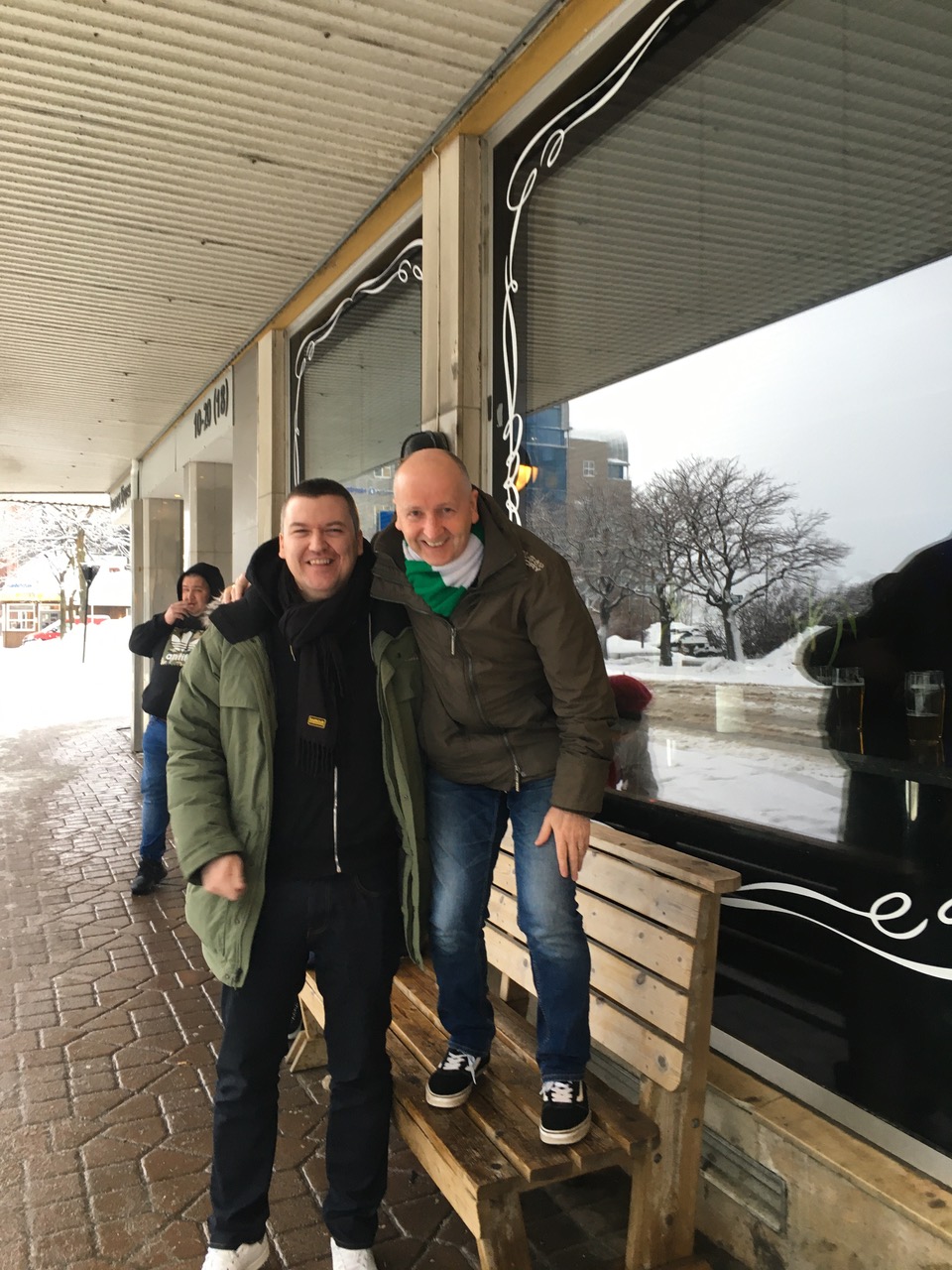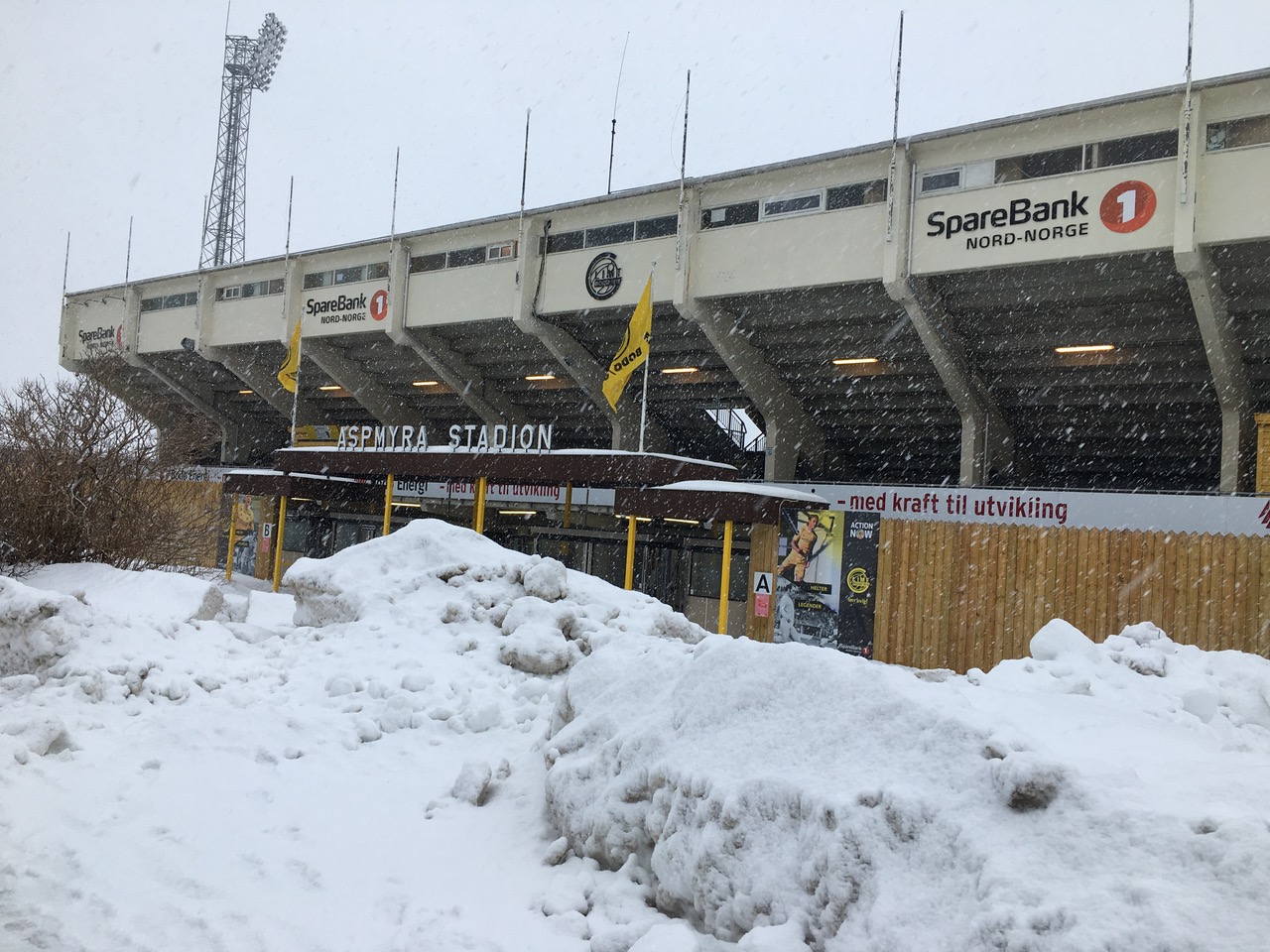 The two Celts immediately hit it off and spent the afternoon chatting all things Celtic, and Matt took the opportunity to ask Smiddy if he would record the Celtic support's Harry Hood song from the 1970s as a backing track for a promotional video for Harry's official biography Twice as Good, which Matt wrote last year in conjunction with the Hood family, Harry's old friends and teammates.
The book contains forewords and input from Celtic stars of that era, including Kenny Dalglish, Davie Hay, Tommy Callaghan, Willie Wallace and Denis Connaghan, who was a schoolboy teammate of Harry's at Holyrood in the early 1960s. It has been flying off the shelves since its release in November, with the first two shipments selling out and the third and final batch selling well. At the request of Harry's family, £1 from the sale of each book will go to support the wonderful work carried out by Marie Curie.
On his return to Scotland, Smiddy and bandmate Sean duly obliged by recording Harry's song, and the result is simply outstanding.
Have a listen here and see what you think.
Huge vote of thanks to @BoolavogueMusic for doing this. Give these guys a listen and a follow and show your support to Celtic men producing music for all of us to enjoy.
Signed or personalised copies of Harry Hood: Twice As Good are available from celticstarbooks.com on Amazon and at all Celtic stores including the Argyle Street store and the Superstore at Celtic Park and the club's official club store.
ORDER BELOW…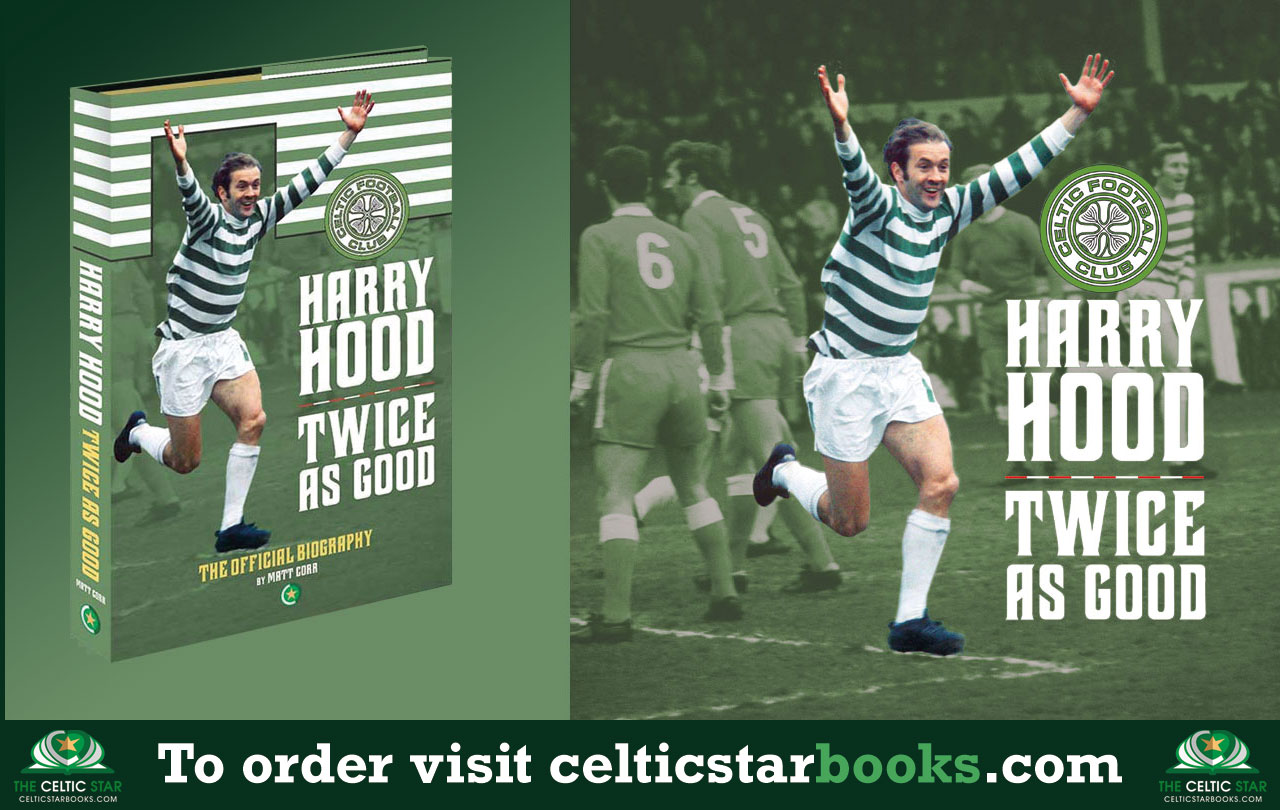 Boolavogue perform the Harry Hood song Twice as Good https://t.co/wh55BXLZeh via @YouTube @Boola_vogue @BoolavogueMusic @HarryHoodBook @Celticcurio @CelticGossip

— The Celtic Star Editor (@CelticStarMag) March 9, 2022