Kenny Dalglish spoke to the Fowler Podcast about how his transfer from Celtic to Liverpool happened on 10 August 1977. Celtic had just won the double, beating Rangers in the Scottish Cup Final and of course King Kenny was also the Celtic captain.
However the side had declined gradually for a number of years, the Ten-in-a-Row campaign had ended in failure in 1975 and the following year as Matt Corr wrote in his final instalment of the Harry Hood story, the league challenge blew up in pretty crazy circumstances – helped by one of the most spectacular Honest Mistakes of all time – in the final few weeks of the 1997-76 campaign.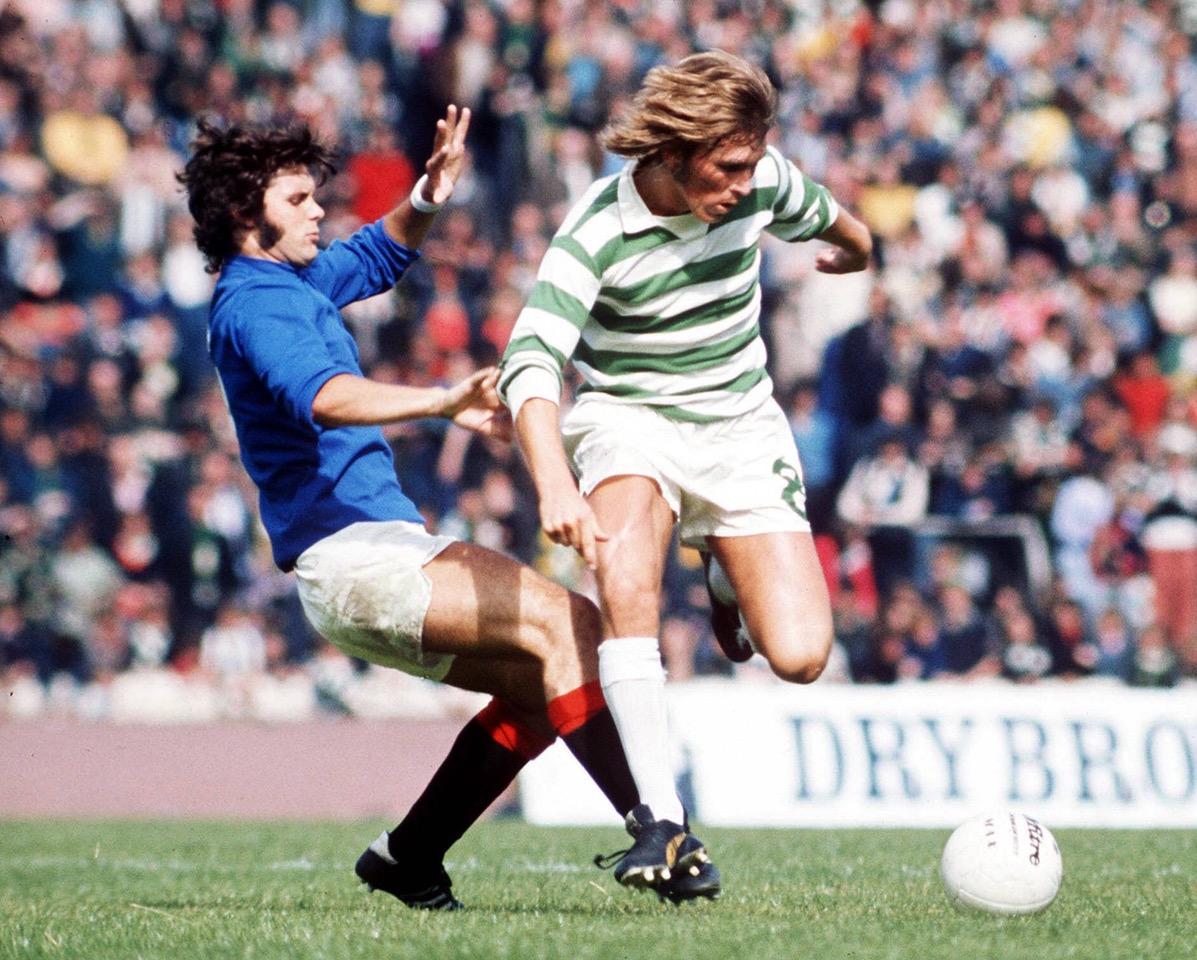 But Celtic roared back in 1976-77 and the League flag was once again set to fly over the Jungle with the Scottish Cup also safely back in the Parkhead Trophy room.
The transfer of Dalglish was inevitable really, he'd wanted to go for quite a while and Celtic had a history throughout the 1970s of selling on top players – think of Lou Macari and Davie Hay who joined Manchester Utd and Chelsea with their best years ahead of them. Celtic didn't suffer too much from these transfers but boy did we pay a heavy price the next season for selling King Kenny. Mike Maher has written about this previously on The Celtic Star (see below) but first here's Kenny Dalglish talking to the Fowler Podcast about leaving Celtic on 10 August 1977…
The rest they say is history! Full episode on @TheGodPod9 😉 #LFC pic.twitter.com/vYXzdfHE6q

— Robbie Fowler (@Robbie9Fowler) February 8, 2021
When Celtic sold our best player, Kenny Dalglish to Liverpool for just £440,000…Forget Elvis – King Kenny has left the building – by Mike Maher
Elvis Presley died on 16 August 1977. Millions around the world mourned. However many Celtic fans like myself were still in mourning for something that had happened a week earlier. Kenny Dalglish – the "King" – had left Celtic for Liverpool.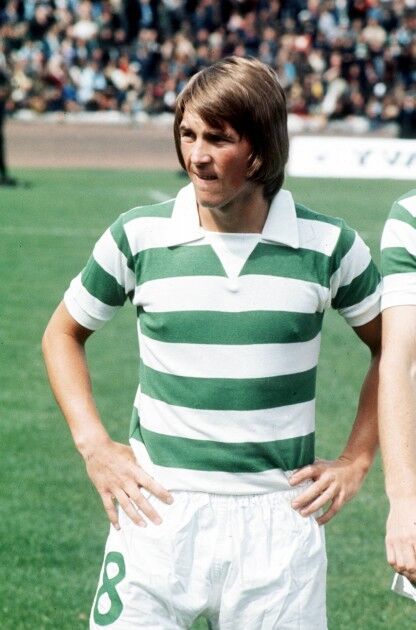 For me the news of his departure was devastating. It was the only time I felt like giving up Celtic and indeed football. Looking back that may have seemed an over the top reaction but at the time I genuinely felt that way. I was probably a bit disillusioned over many aspects of Scottish football at that time. The standard of play did not seem to be as good as it was in the "Lisbon Lions" years and there was a dullness about lots of the games.
Celtic were no longer a team who would be expected to reach the latter stages of European competition. Rangers were not much better and there seemed to be no challenge offered by the likes of Hibs or Aberdeen who had come close to Celtic in the latter 9 in a row years. The Celtic v Rangers Cup Final played a few months earlier had attracted a crowd less than 55,000. Even allowing for the weather and the game being televised live it was an attendance less than half of what it would have been a few years earlier.
The Scottish International side was doing well but for me anyway a lot of the enthusiasm was tempered by the fact that there were players such as Masson, Rioch whose connection with Scotland seemed tenuous and mercenary.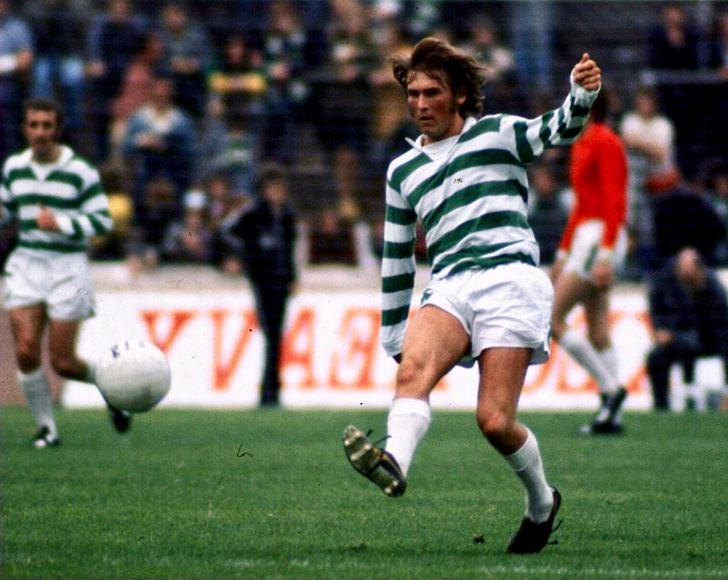 And yet amidst all this Celtic had 2 of their greatest ever players- Danny McGrain and Kenny Dalglish. I had seen nearly every game Kenny played for Celtic from his debut as a substitute at Douglas Park in 1968. In December 1974 at Dens Park I saw the best individual performance from a Celtic player (apart from possibly Jinky's famous second half against Red Star Belgrade). On that dark afternoon in Dundee Kenny scored a hat trick and set up 3 other goals in Celtic's 6-0 win.
It reminded me of the story my uncle John used to tell me when I was wee boy. Apparently on the way to Pittodrie in the 1950's the Celtic team bus broke down and the players had to make their way to Aberdeen by grabbing lifts from passing motorists. At kick off only goalkeeper John Bonnar and Charlie Tully had arrived.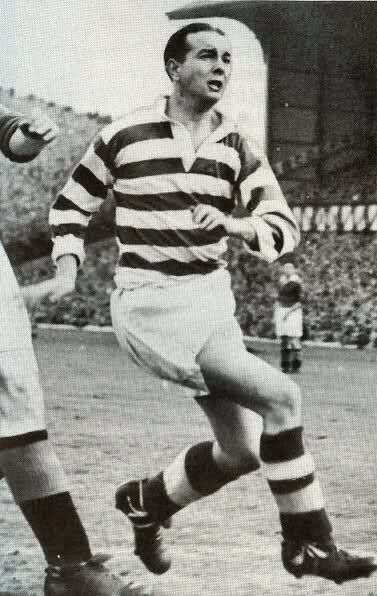 So not to forfeit the points the 2 of them started the game. Celtic were 1-0 up when the remaining players arrived at half time. The whole team played in the second half and Aberdeen won 2-1!
Charlie Tully was my Uncle John's favourite player and that joke story was used to emphasise the Irishman's importance to the team.
For the couple of years before his departure Kenny Dalglish was just as vital to Celtic. I had been worried he might leave in 1975 but possibly because of Jock Stein's car crash he stayed. And he was one major, though not the only, reason why we won the double in 1976/77. Enjoyable as those domestic triumphs were we were no great threat in Europe. Our only game in European competition that season was a 2-4 aggregate loss to Wisla Krakow. If we were to re-establish ourselves in Europe we needed to bring in better players.
Instead on the eve of the new season we were selling our best player.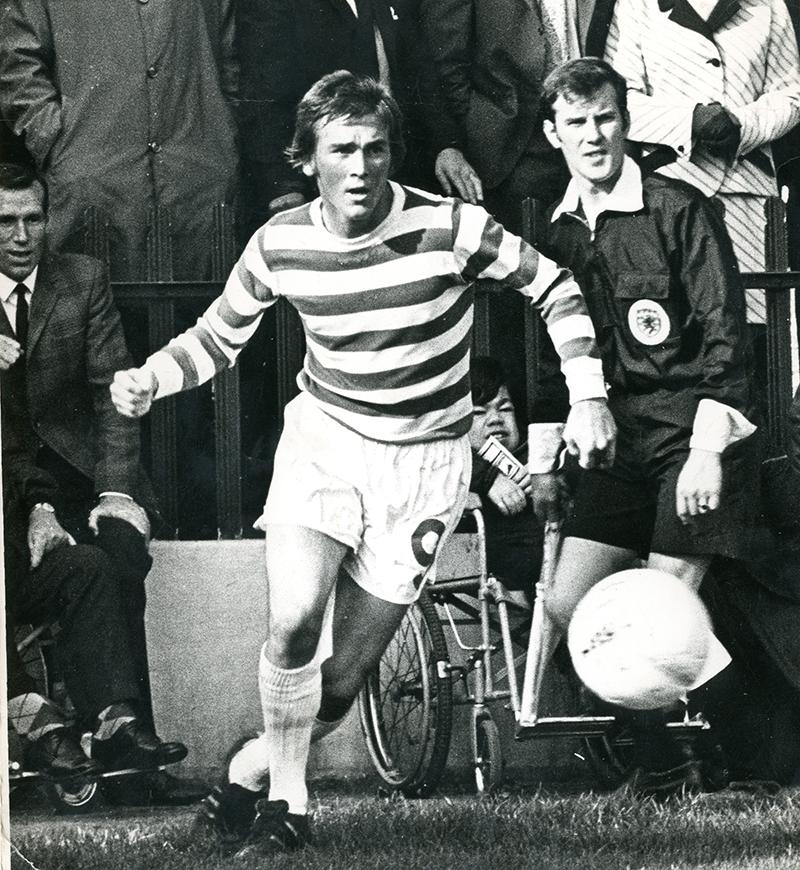 One of the saddest aspects for me was that I understood why Kenny was leaving.
Some fans accused the Celtic management of penny pinching and while there may have been some truth in that I felt there was really no amount of money that would have made him stay. He needed a bigger challenge than Celtic and Scotland could provide.
At that time I was still staying occasionally with my parents in Bellshill and Thursday nights would see me in the Snug bar in Mossend to catch up with mates and have some craic. Most of my friends were Motherwell fans so did not share my concerns over Kenny's departure. So the following week when I called into the Snug I was glad to see Walter Ingles.
Walter was at least an occasional visitor to Parkhead but he was also a musician and music teacher. He was more concerned about the death of that other king- Elvis. In fact he chided me in that school teacher way. "Mike, he said, "you seem more upset about Kenny Dalglish than Elvis." Well of course I was. I replied to Walter "No disrespect but the world will get another Elvis. Where are we going to get another Dalglish?"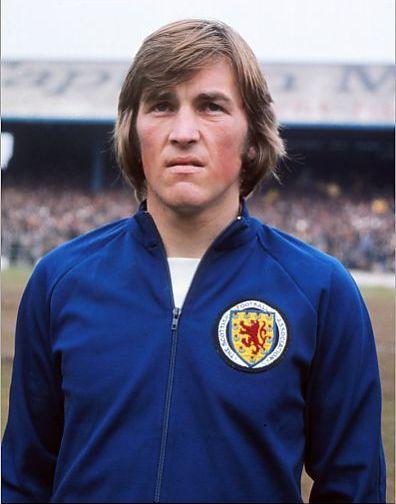 In view of the amount of Elvis impersonators I have had to endure over the years there was obviously some foresight in my statement!
The Saturday before that night in the Snug I had been at Celtic Park to see Celtic and Dundee Utd open the season with a scoreless draw. In keeping with the gloom of the day Pat Stanton and Alfie Conn, 2 players who were capable of bringing experience and skill to the team, were injured and effectively out for the season. We would now see how much Celtic had needed Kenny Dalglish.
That point against the Tannadice men was the only one Celtic picked up in the first five games of the League campaign. On the last Saturday of September fellow strugglers Clydebank came to Celtic Park. I remember some of the dark humour of the day talking about Celtic's relegation battle! That game was won 1-0 and although relegation was never an issue we hovered around the lower reaches of the League before finishing 5th out of 10.
Meanwhile of course Liverpool and Dalglish were going from strength to strength.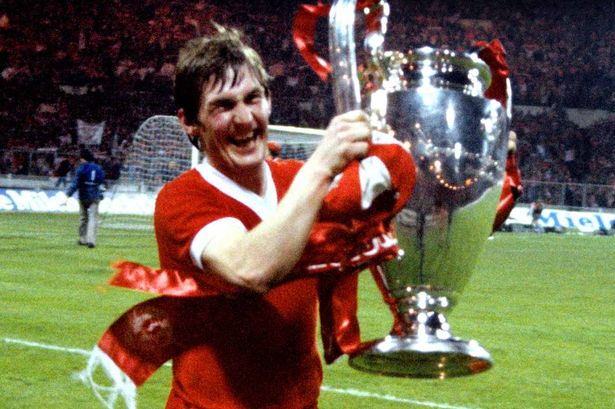 Especially in the early part of the season it seemed as if every Saturday we trudged home after another defeat to see a great goal from Kenny. The English media were busy telling us about this great "new" player and seemed to forget – or did not care- about what he had already achieved.
The Cups did not bring any relief either. We did get to the League Cup final but lost in extra time to Rangers in an untidy game. The Scottish Cup saw us exit in the 4th Round to lower division Kilmarnock in a replay. I had been at the first game when a late Roddy McDonald goal gave us a draw but did not go to Rugby Park a week later. Transport problems and work commitments were the reasons I gave but this was the first Scottish Cup game I had missed in 12 years – in previous seasons I would have found some way of getting there.
Europe of course was where our shortcomings really showed up. Luxembourg outfit Jeunesse d'Esch were disposed of in the first round of the European Cup but we exited in the next round to S.W.W Innsbruck. After a 2-1 win at home we were thrashed 3-0 in Austria.
Apparently Jock Stein went straight to bed after that game. Normally the big man was a bit of an insomniac, staying up to go over the game just played and plan for the next one. Now it seemed as if even he could not stomach the task of coping without Dalglish.
And inevitably Dalglish and Liverpool were taking Europe by storm.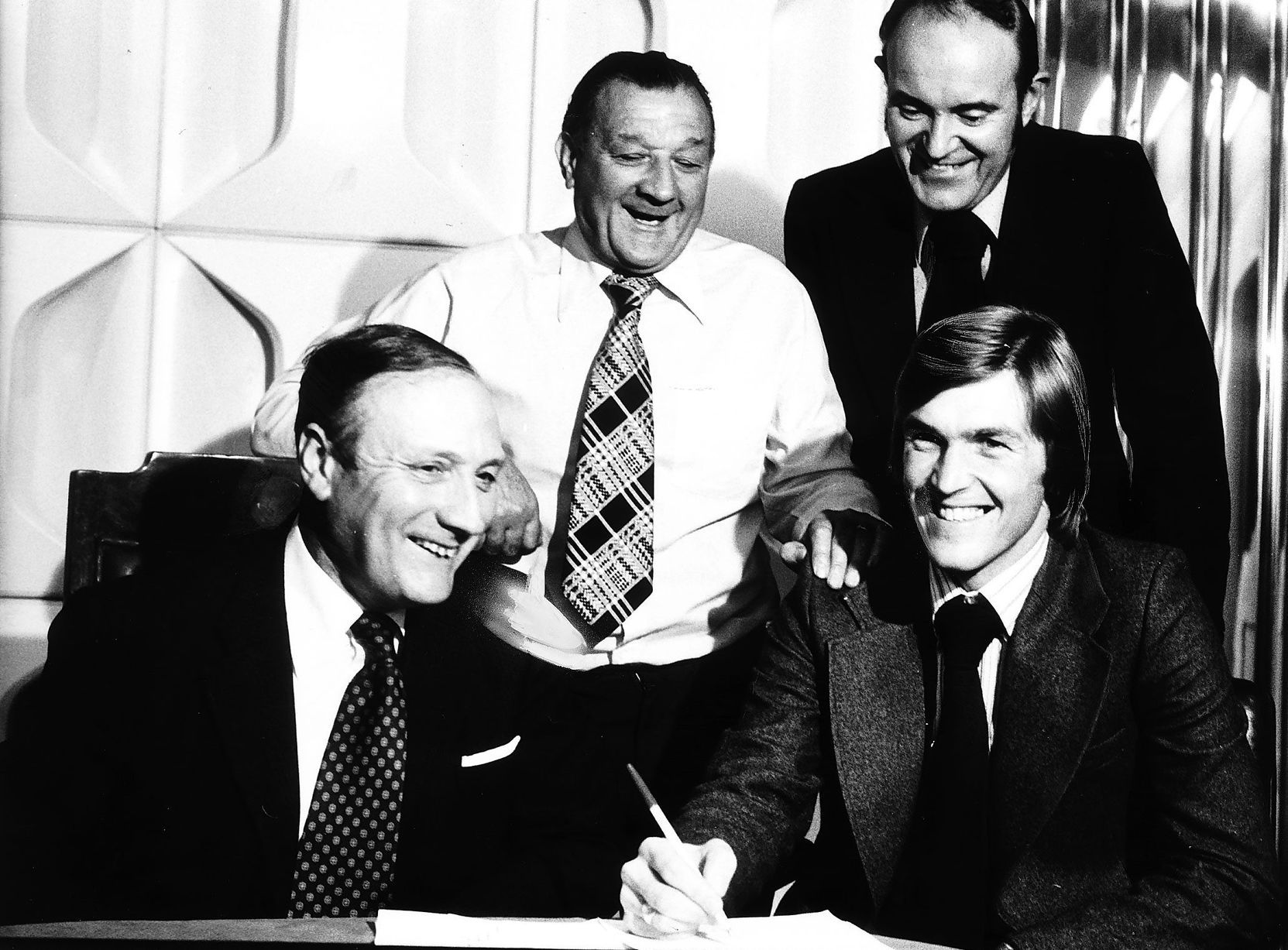 At that time I was playing amateur football in the quaintly named Saturday Morning Civil Service League. (Most of the games were anything but civil!). On the night of the European Cup Final between Liverpool and Bruges at Wembley we had a catch up game at Espieside Park in Coatbridge. After the final whistle most of the players from both sides showered quickly to get to a pub to watch the game. Myself and a couple of others took our time in the changing rooms. There was no point in hurrying. The script for this game had been written about 9 months previously.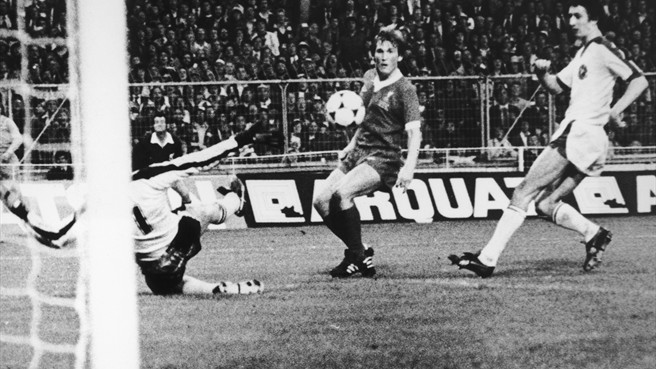 I eventually got to the Forge bar in Whifflet but I had not finished my first pint when the inevitable happened. Kenny Dalglish scored. As he leapt the advertising hoardings to celebrate I downed the rest of the glass and headed home. I don't think the game was even on the TV at my parent's house. Neither my father nor brothers seemed to want to talk about it. For once I was glad to see the end of a football season.
Fortunately things would pick up over the next few seasons but it was many years before I got over the Dalglish departure and its repercussions for Celtic's ambitions.
PS- I mentioned earlier how I had considered stopping attending Celtic games. Well that did not happen – but up until the Saturday of the first game of the season I was still swithering. Late morning my father asked me if I was going to the game – Well he asked in a way that presumed I was so I answered in the affirmative. "I fancy going too" he said "if you can pick me up".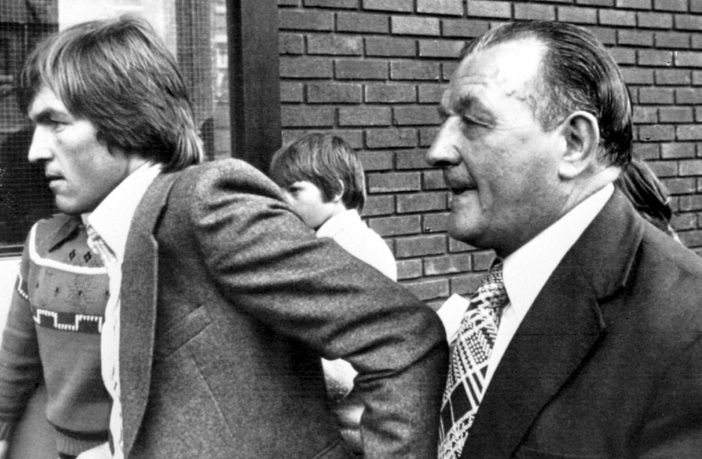 I was a bit surprised. The last game I could remember him going to was the Aberdeen Cup Final in 1967. No matter – for the first time I took my father to a Celtic game. Normally I would have gone to the Celtic End to meet my friends but on this occasion we stood at the Rangers End not far from the spot where he took me to my first games some 17 years previously.
Why did he decide to go that day? To show his support at a difficult time? Or did he suspect I was wavering and wanted to make sure I "kept the faith"?
Whatever the reason that was the last time I stood with my dad to watch our team.
So despite the sadness of Kenny's departure I do have one happy memory from that time!
Mike Maher
The rest they say is history! Full episode on @TheGodPod9 😉 #LFC pic.twitter.com/vYXzdfHE6q

— Robbie Fowler (@Robbie9Fowler) February 8, 2021
Morning all, on this day in 1977, Kenny Dalglish left Celtic to join Liverpool. He broke a few young hearts as he was clearly a world class player. The £440,000 fee looks a steal now. Btw that Celtic top he's wearing is a thing of beauty. pic.twitter.com/Bhcbt3OJyH

— Lisbon Lion (@tirnaog_09) August 10, 2022
1977, #OnThisDay Sir Kenny Dalglish signed for Liverpool from Celtic for a then club record fee of £440,000. He went on to to win a mountain of trophies and medals and be named our Greatest ever player . #LFC #Liverpool #YNWA pic.twitter.com/DgM175hOWo

— "YNWA" The Story of Liverpool FC (@LFCHistoryShow) August 10, 2022